We start the new term how we finished Term 4 – looking towards how we can improve our school. The parental feedback questionnaires have been collated and the staff in school have worked through the comments, suggestions and praise detailed – with a letter to all parents handed out next week to show the results/comments. We will also detail an action plan stating what we plan to do and how this feeds into our School Improvement Plan for 2018/2019.
There will be changes this term to how we display and recognise pupil achievements – with our popular Tetris Wall being upgraded for the new session. Our yearly learning journey in the main hall is also being re-designed this year – watch this space!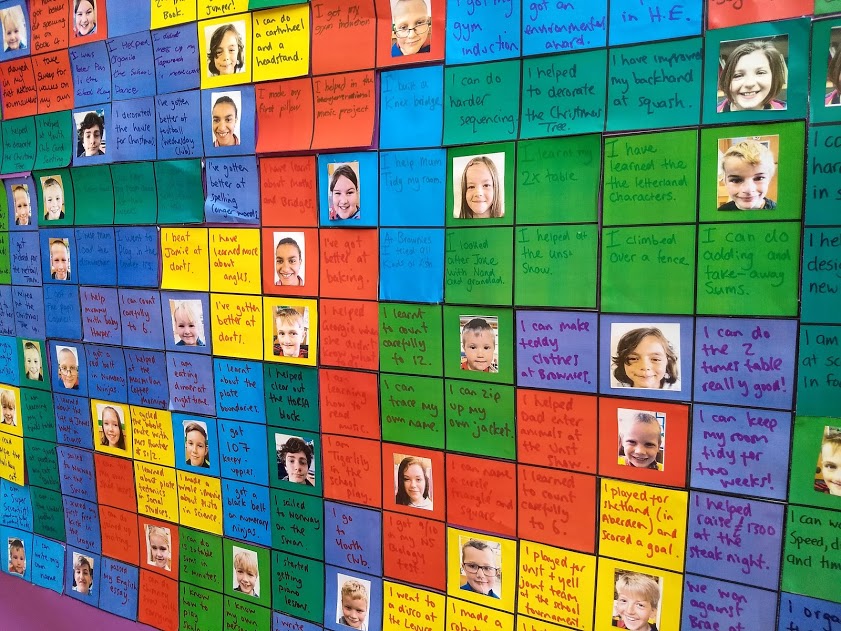 Changes this term with regard staffing, Mrs Pennington, Mrs Gibb and Mrs Isbister have agreed to work with our Lower Primary class during Term 1, as we have been unable to fill the Ms Smith's maternity cover over the holidays. The position is re advertised at the moment and any changes will be communicated with you directly.
Mrs Petrie, has accepted the position of Head Teacher at Nesting Primary School therefore the position of Depute Head Teacher is currently advertised.
Mr Sutherland has agreed to teach Science in our Secondary department during Term 1 whilst we continue our recruitment activities for this post.  All of these 3 posts are currently advertised on My Job Scotland – click here for information.
I hope this post sees your child keen to return to Baltasound JHS for another exciting term at the UK's most northerly school.
P. Thomson