Carpet Bowls Champions – 29 November 2017
Congratulations to the Gummy Bears, who came top of our P5 and P6 bowls league when the final matches were played today. Thanks, too, to the team who have been coming from Mainland this term to help us improve our bowling skills.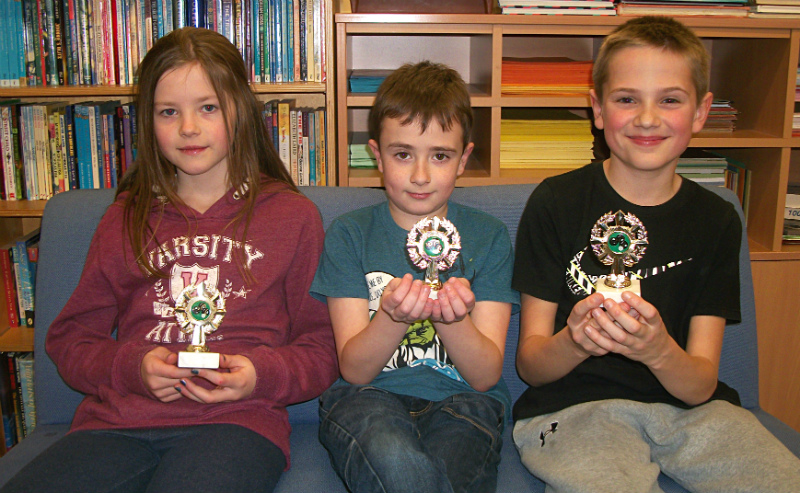 Bring Your Parent to School Day – 28 November 2017
Today P4 and P5 students got to bring our parents to school. We were making skeletons of 3D shapes. Then we tested the hardness of water and showed that the tap water in Unst is very soft. The best was when we went to PE and some of our parents had a chance to get fitter. We did running and played dodgeball.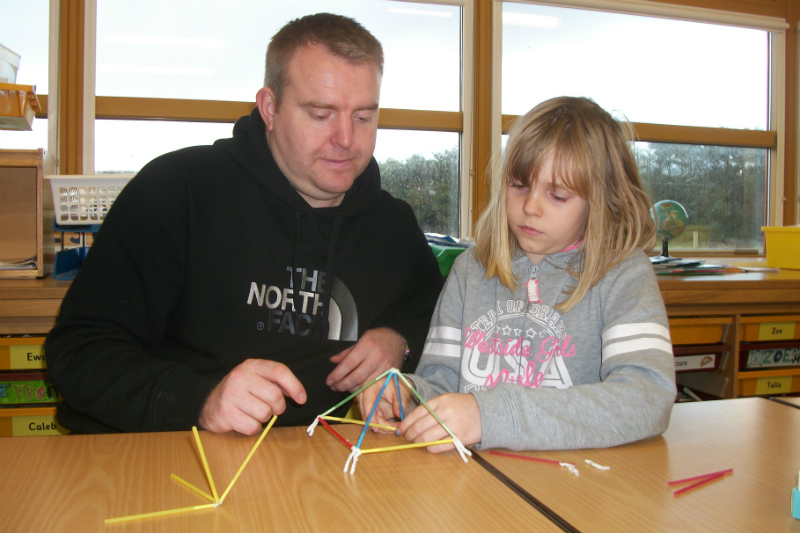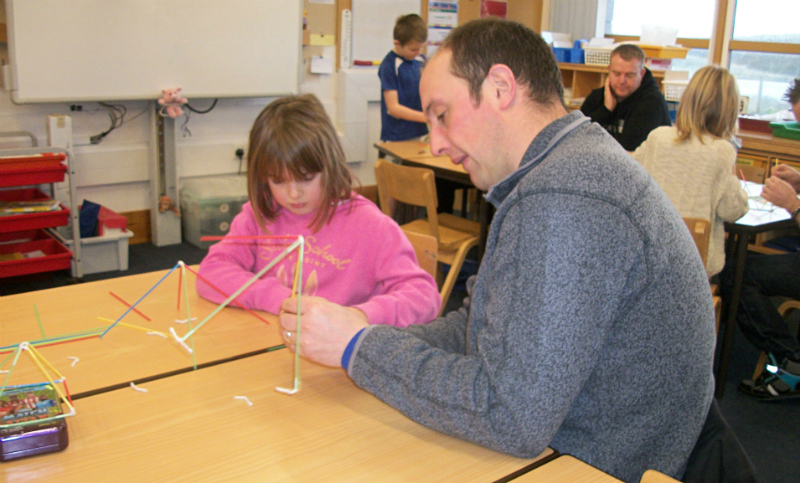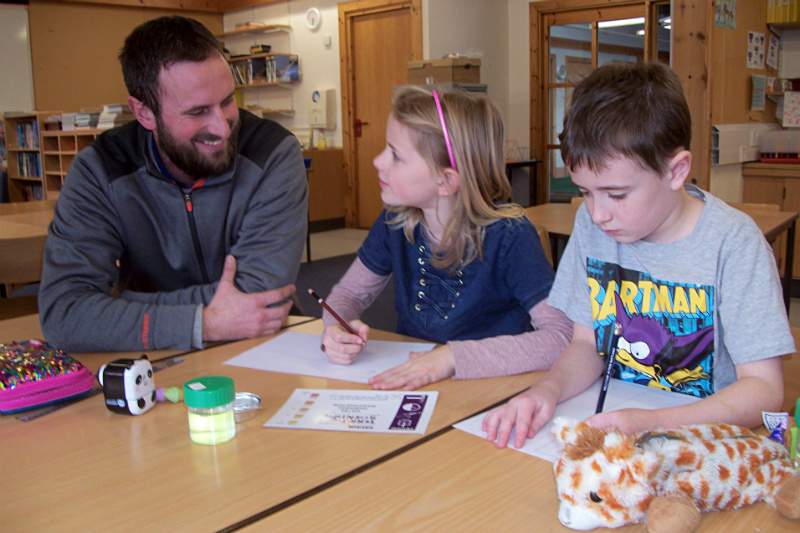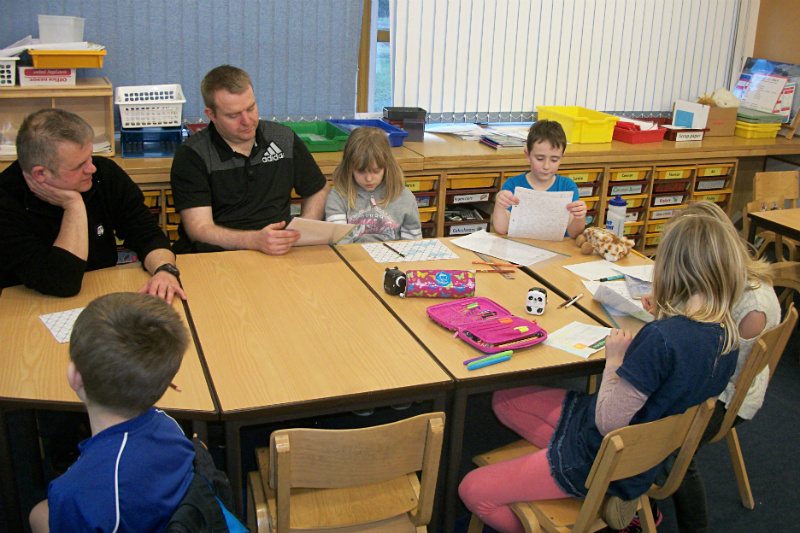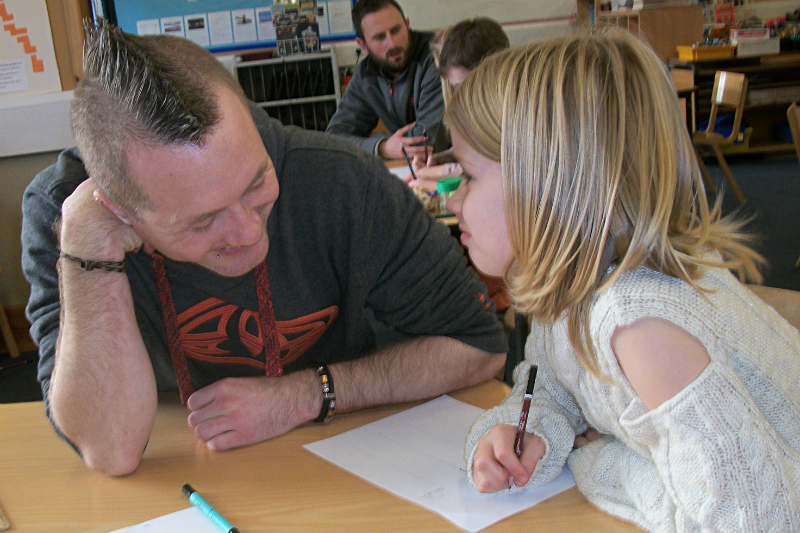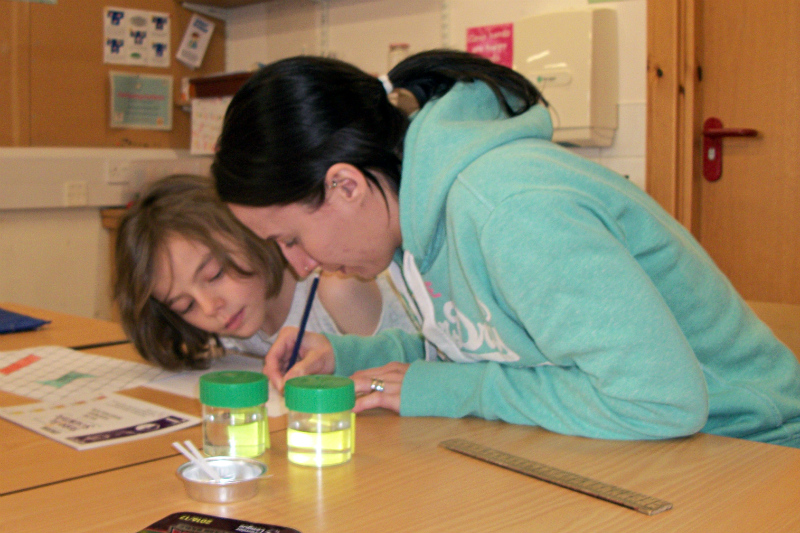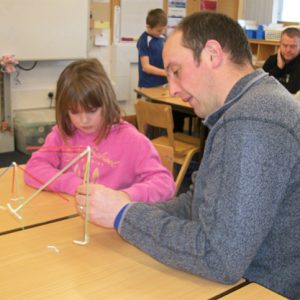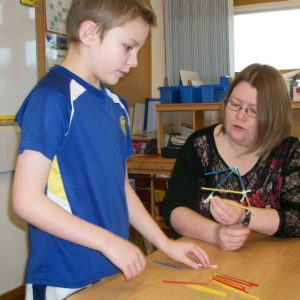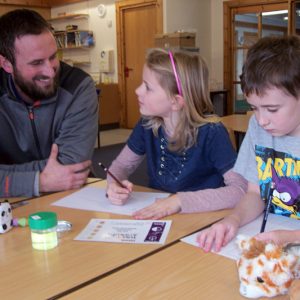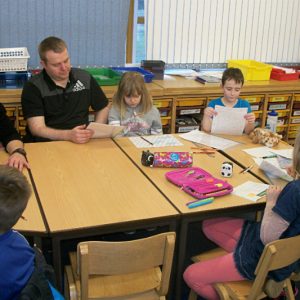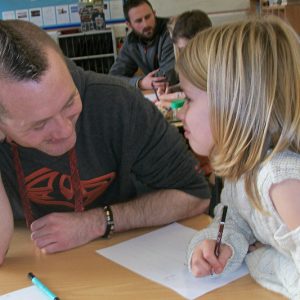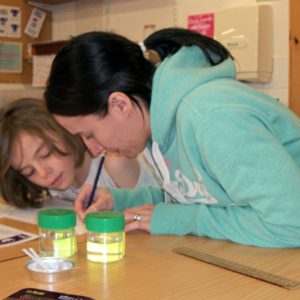 Anti-Bullying Assembly – 10 November 2017
The S1 students came to do an assembly with us. They told us about the different types of bullying, such as physical, verbal and cyber-bullying and what you should do if you are bullied or see someone being bullied. Then there was a team quiz to see what we had learned.
They also told us about Childline and about the Young Scot Card which you can get when you are 11 years old.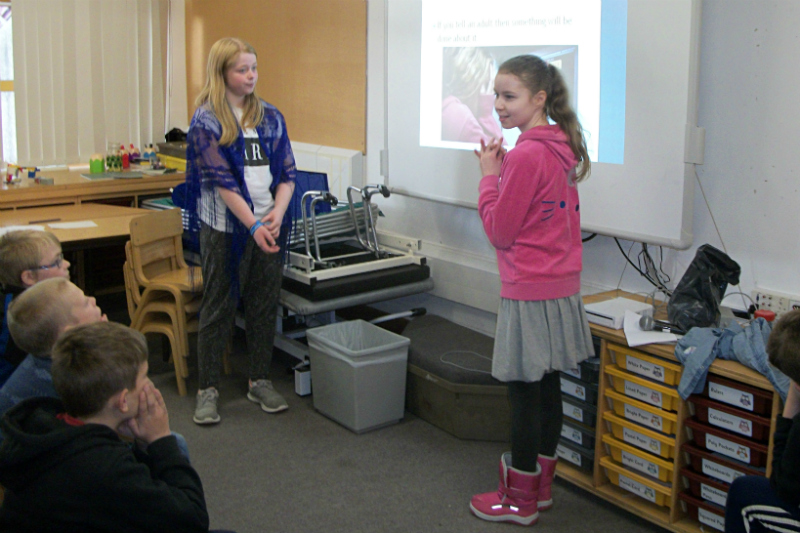 Carving Pumpkins – 31 October 2017
This afternoon we worked with the secondaries to carve pumpkins. In mixed primary/secondary groups of three or four, we had 45 minutes to carve a face. Some were happy, some sad, some scary and some were spewing! When we finished, the pumpkins looked amazing. They were used at our parties in the evening.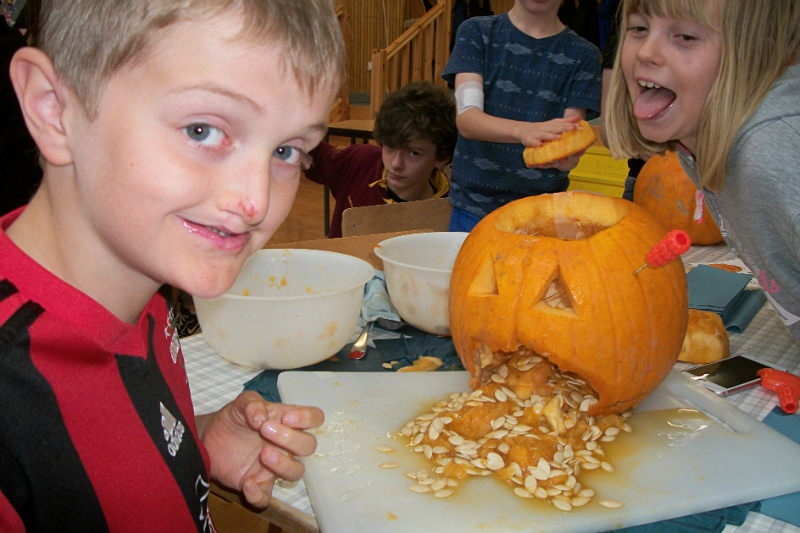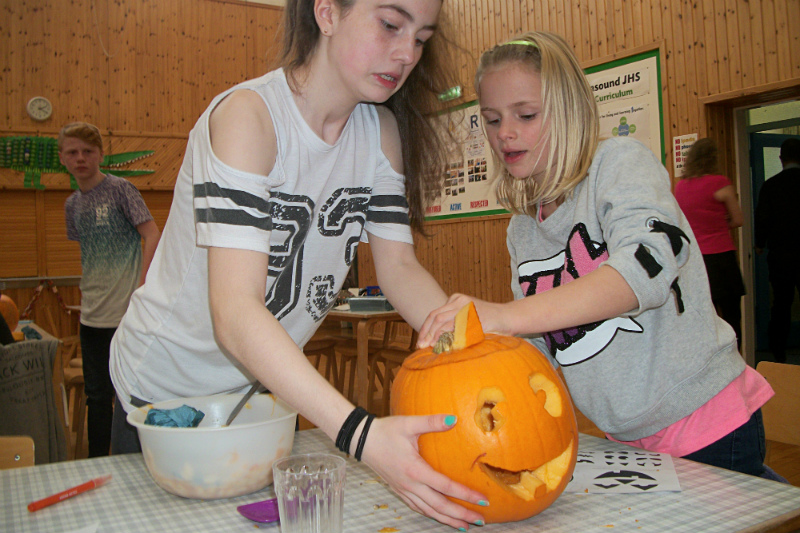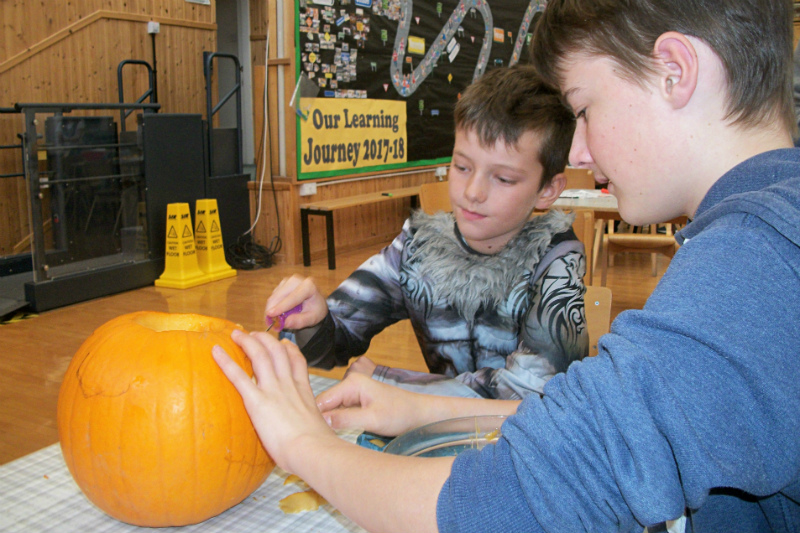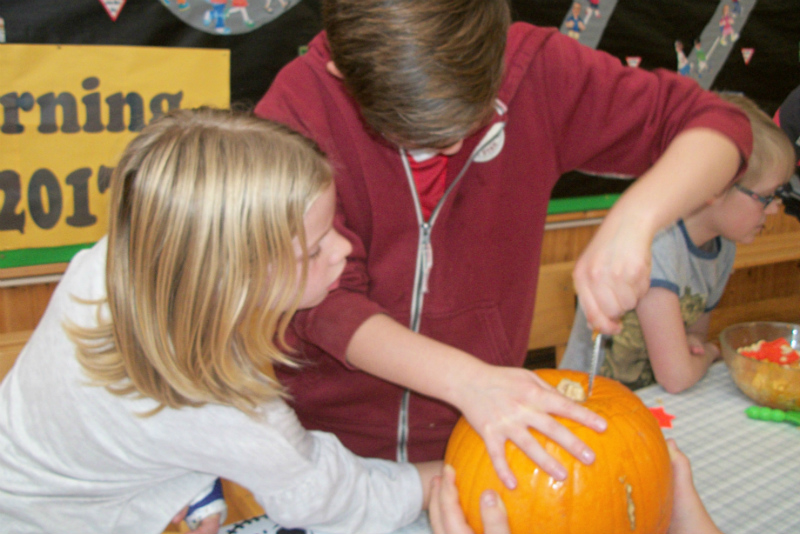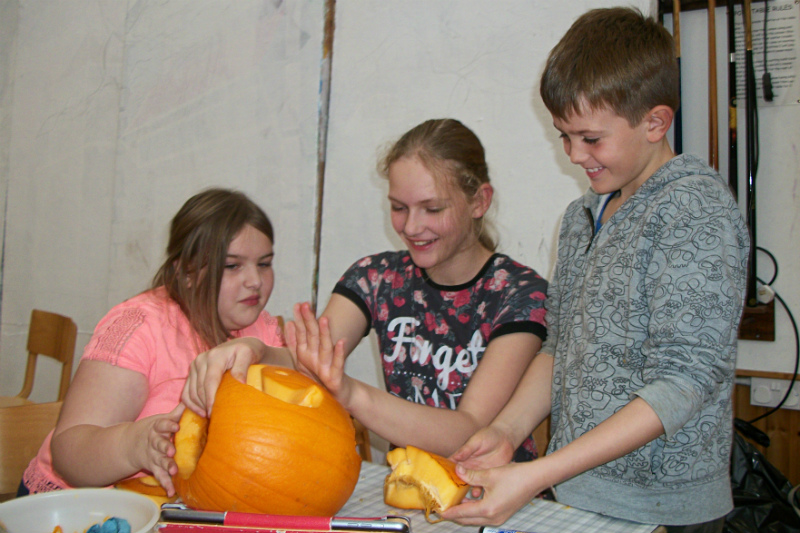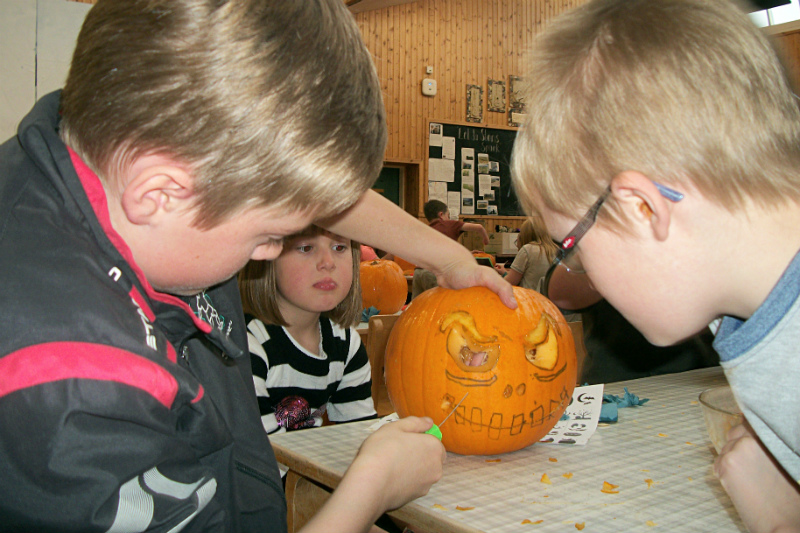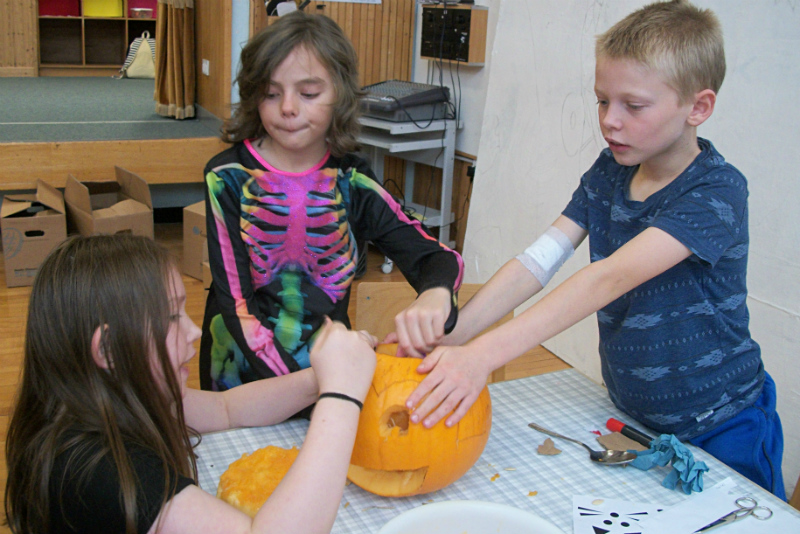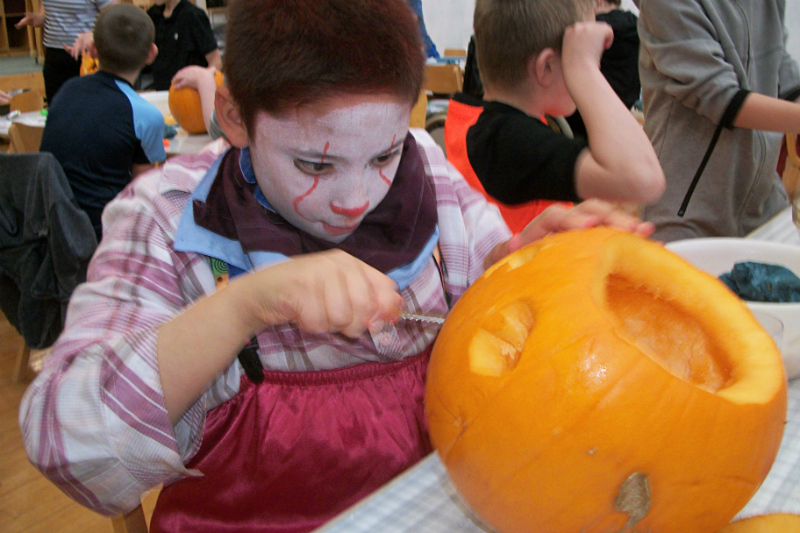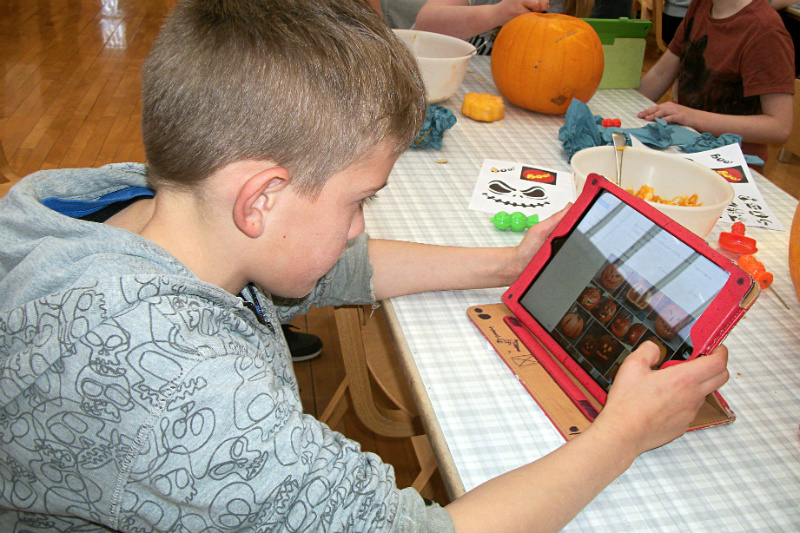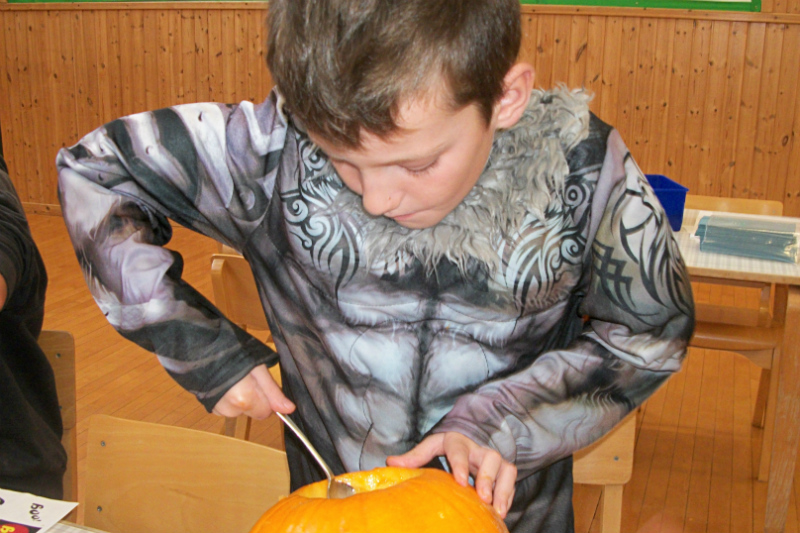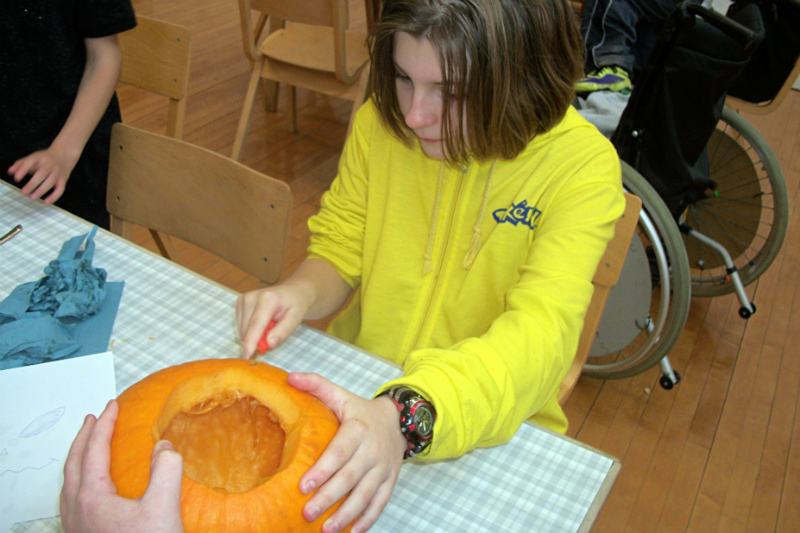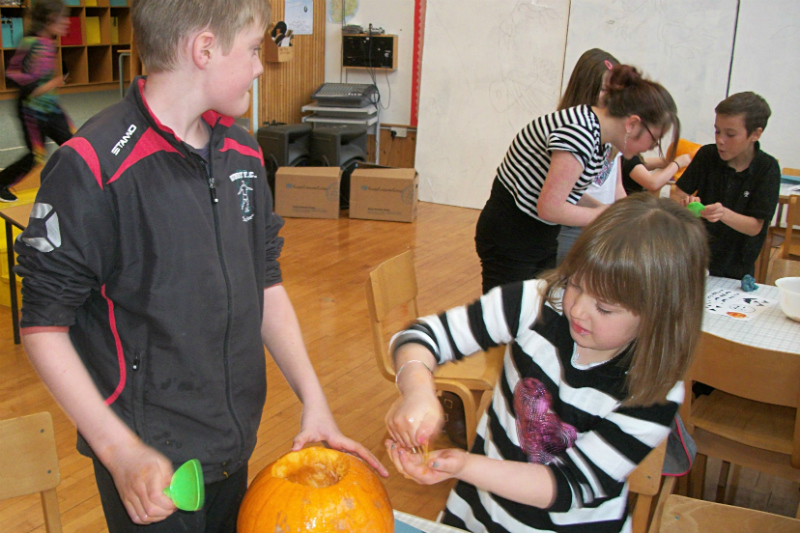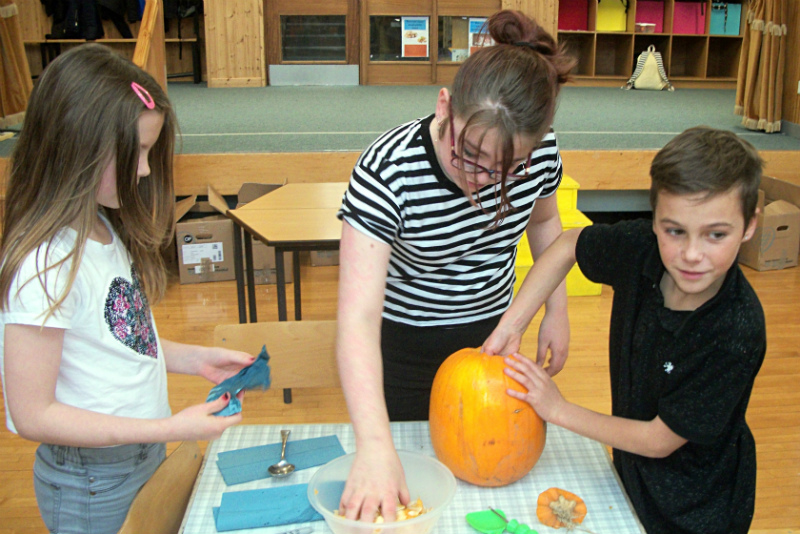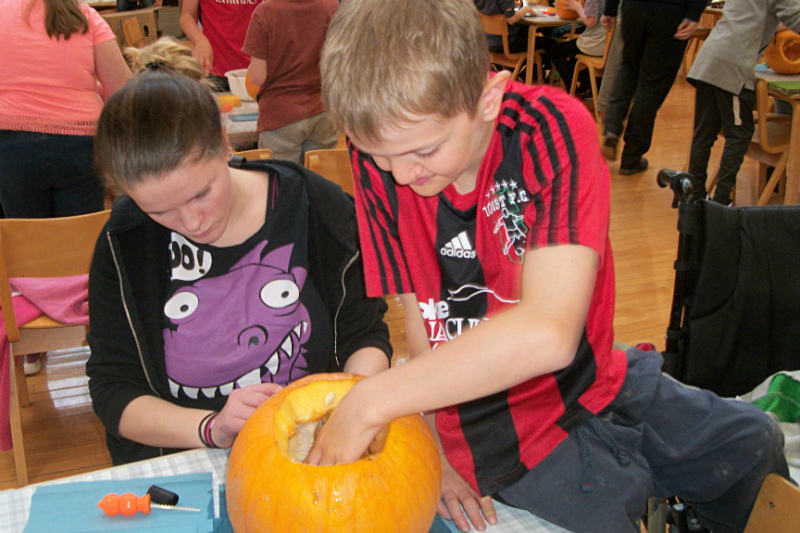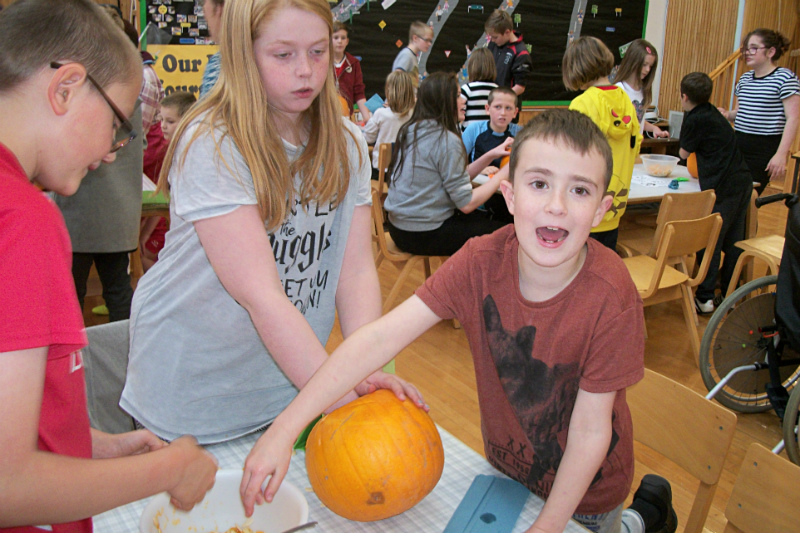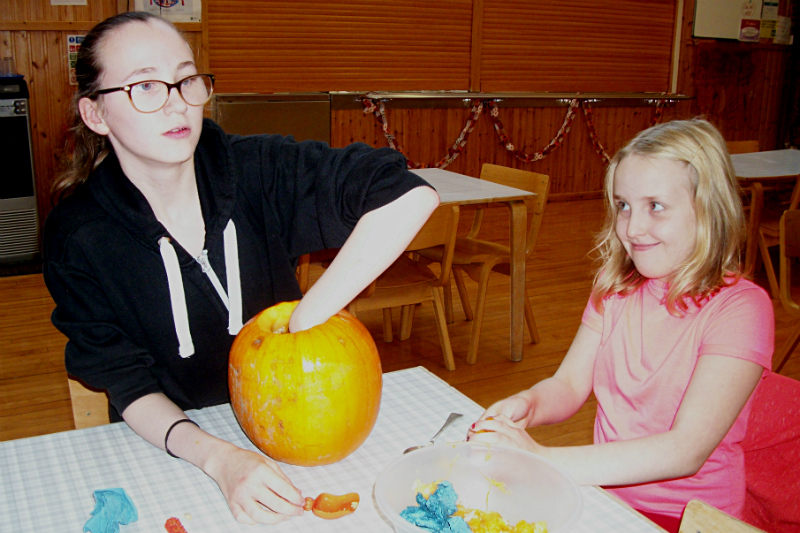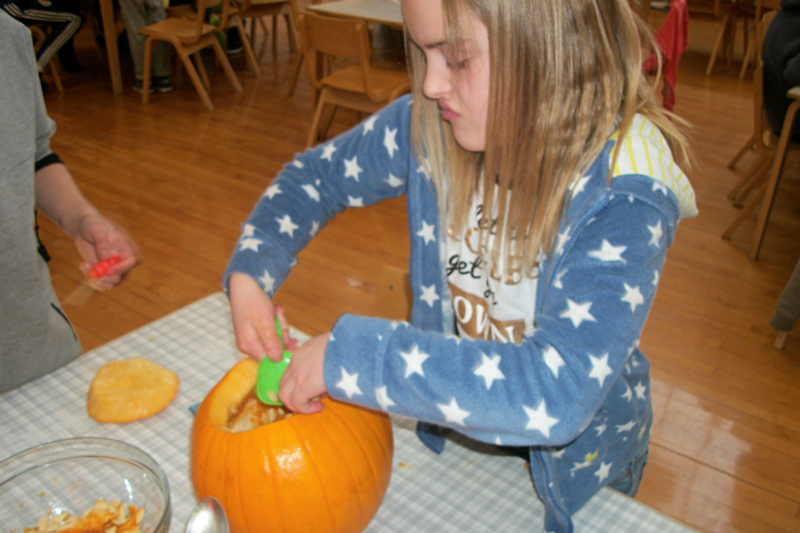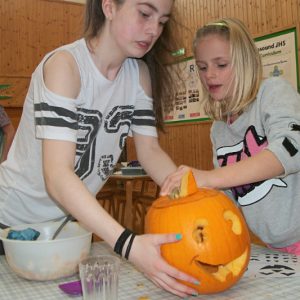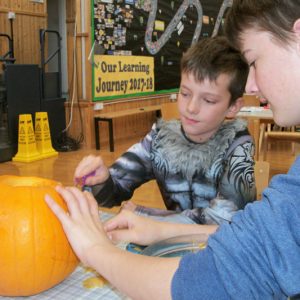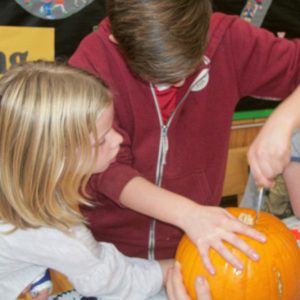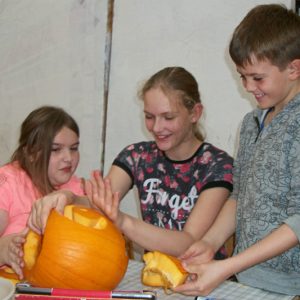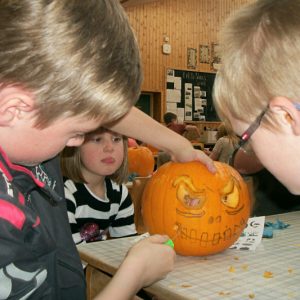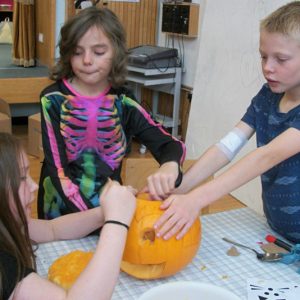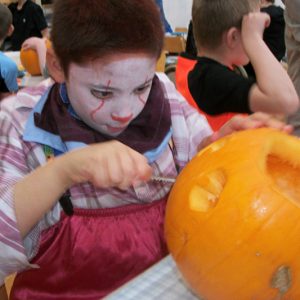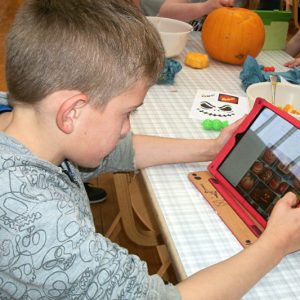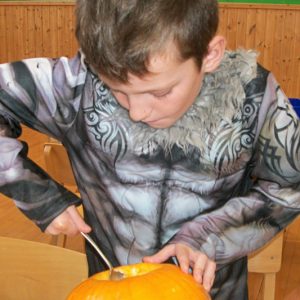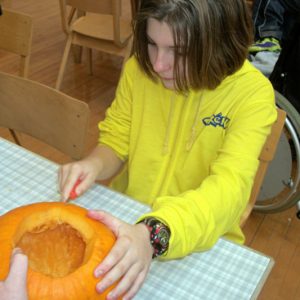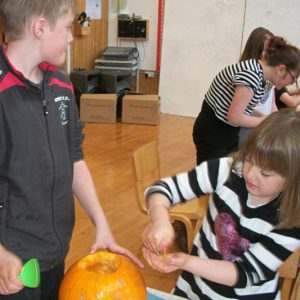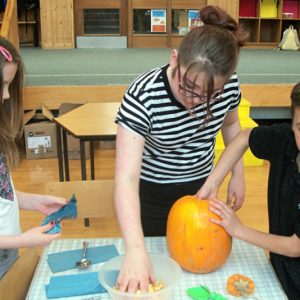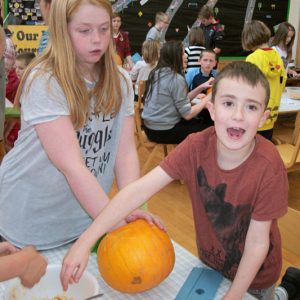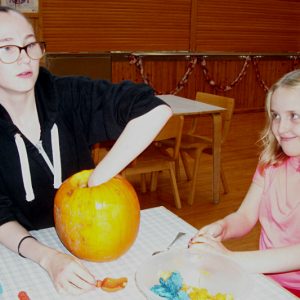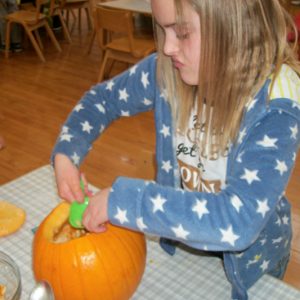 Worm Survey – 6 October 2017
This afternoon we did a scientific survey for the What's Under Your Feet? project. We dug out 30 cm square turfs and counted how many worms were in them. The shortest was 1.5 cm and the longest was 9 cm. We also made a note of other invertebrates that we found. Schools all over the UK are doing the same thing.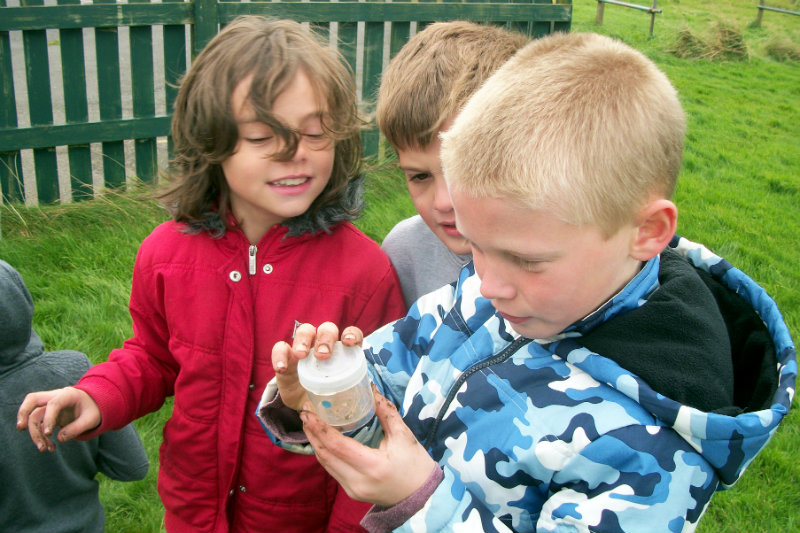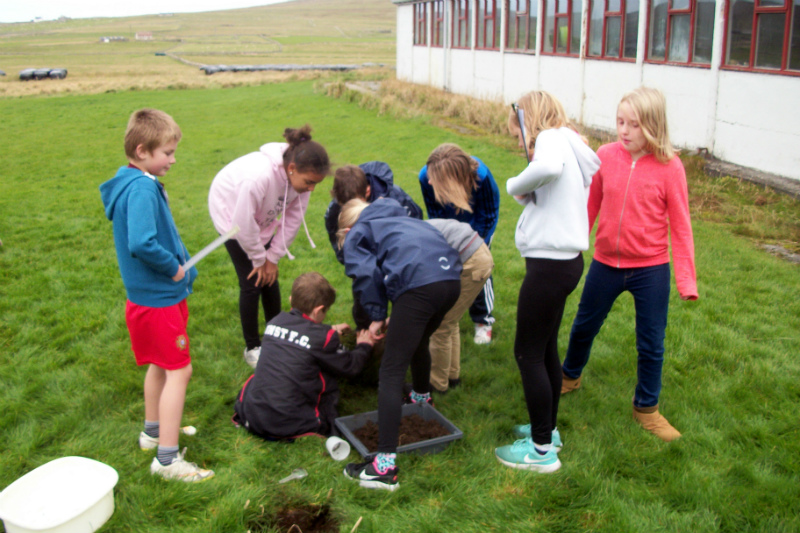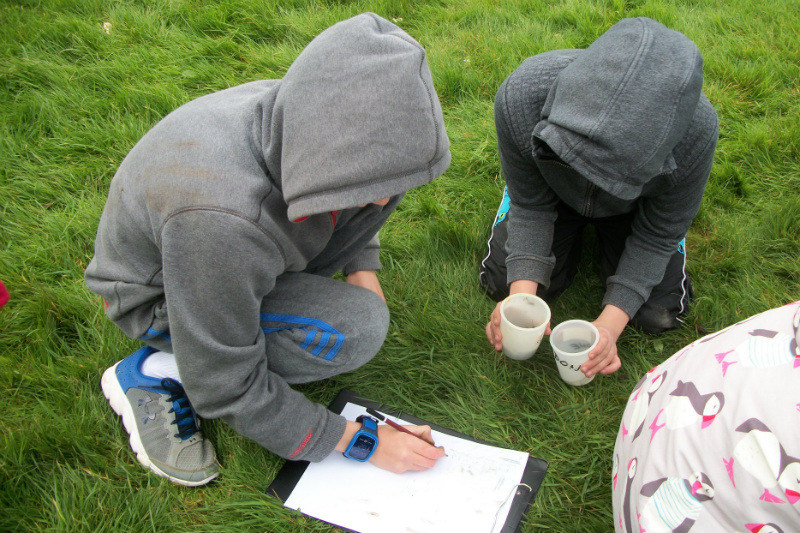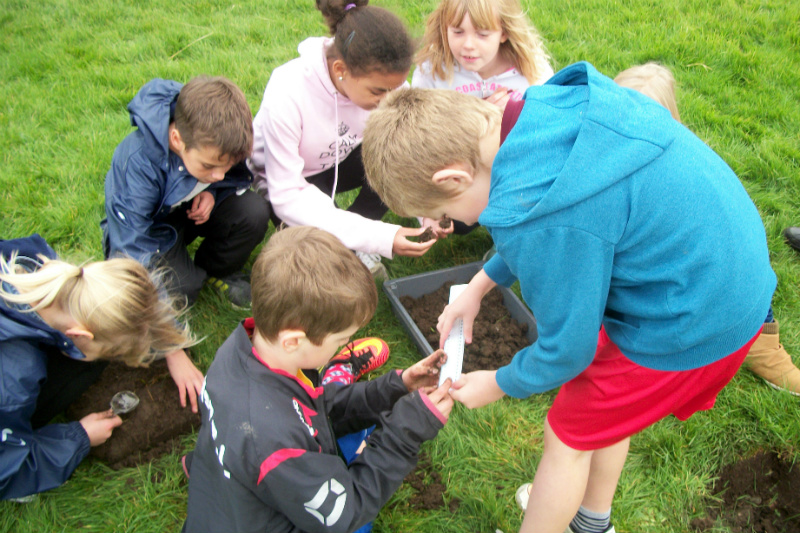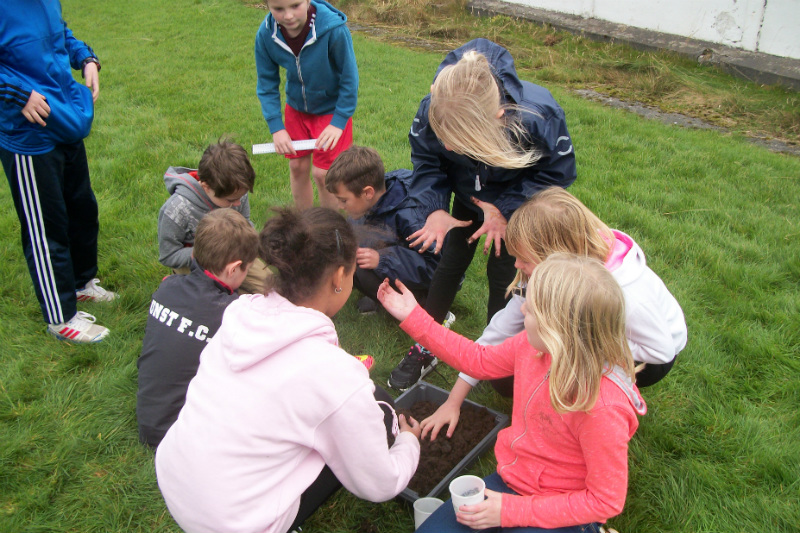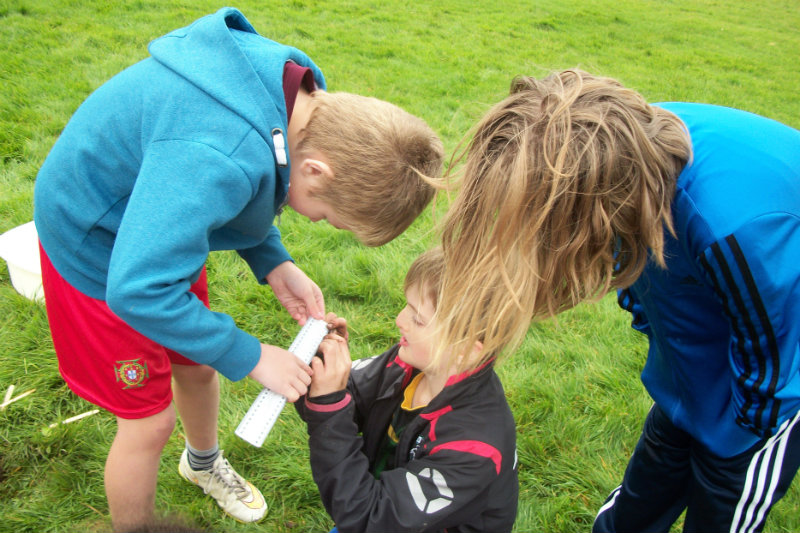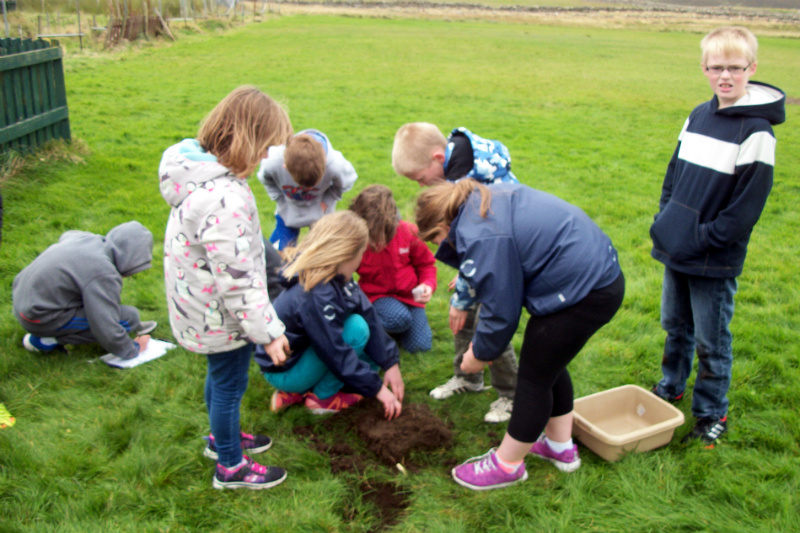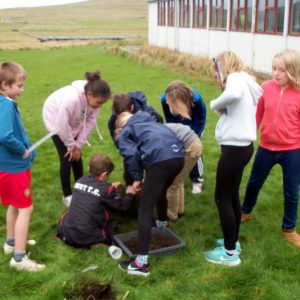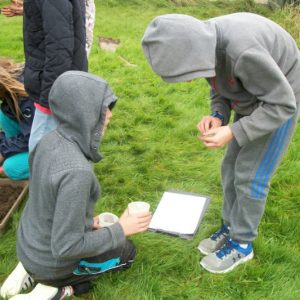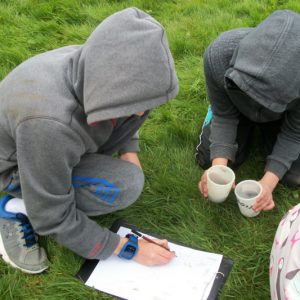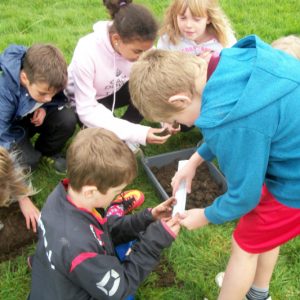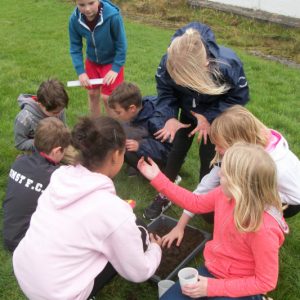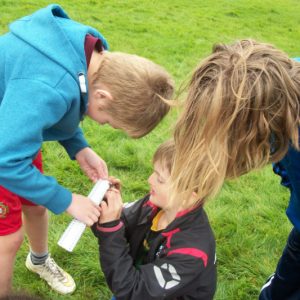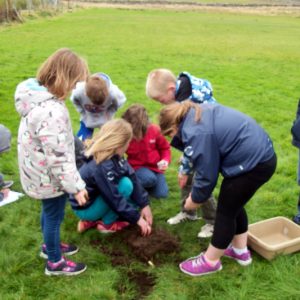 Primary Assembly – 6 October 2017
It was our turn to lead assembly today, so we told Lower Primary about the work we have been doing on bridges. P7 gave a presentation on the Queensferry Crossing and the other bridges across the Firth of Forth, with a quiz at the end to check if people had been paying attention. Then everyone had a chance to find out about the K'nex bridges we had made. Finally we demonstrated a way to test the strength of bridges and how to build a da Vinci bridge.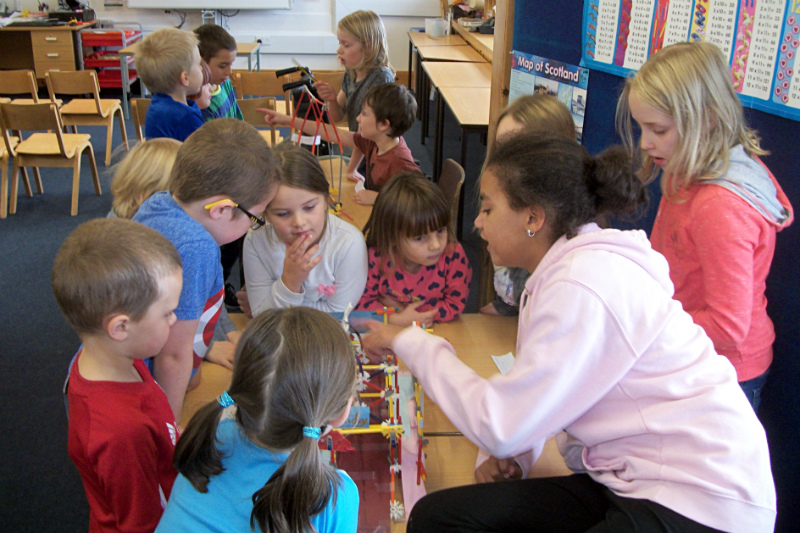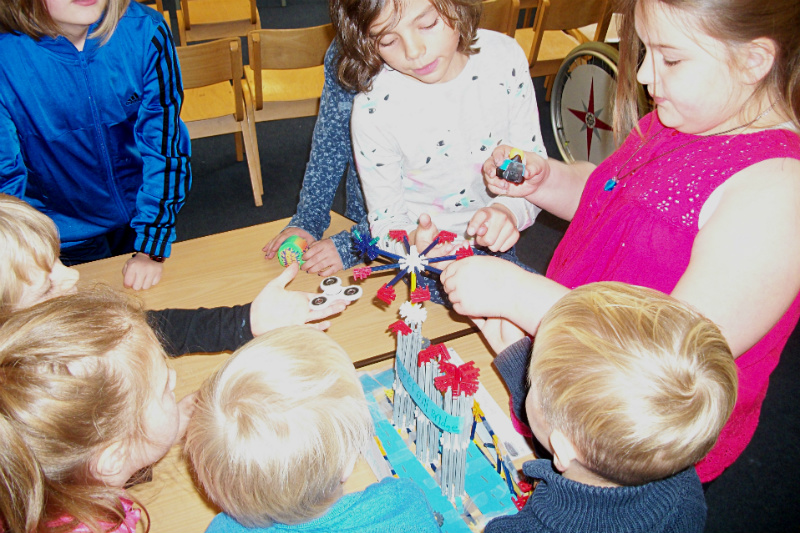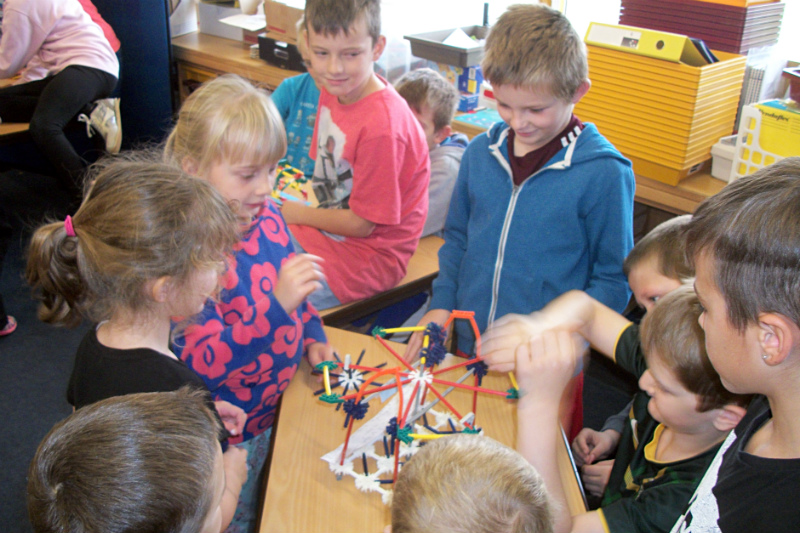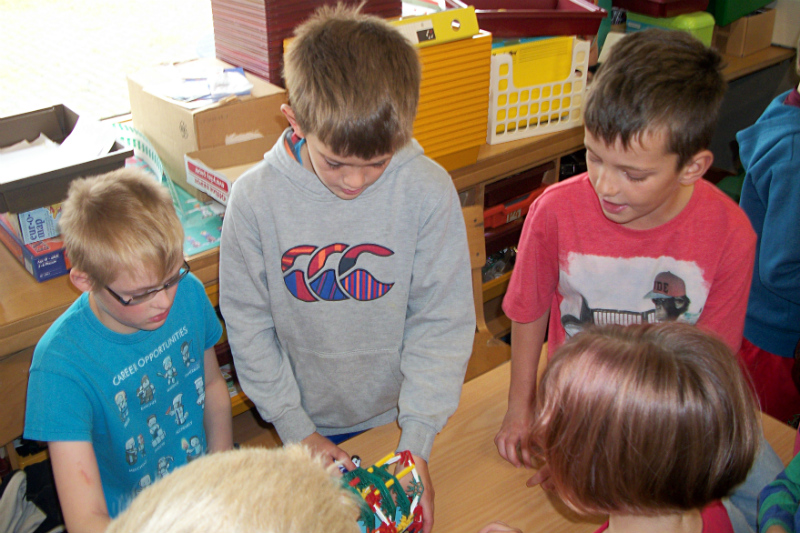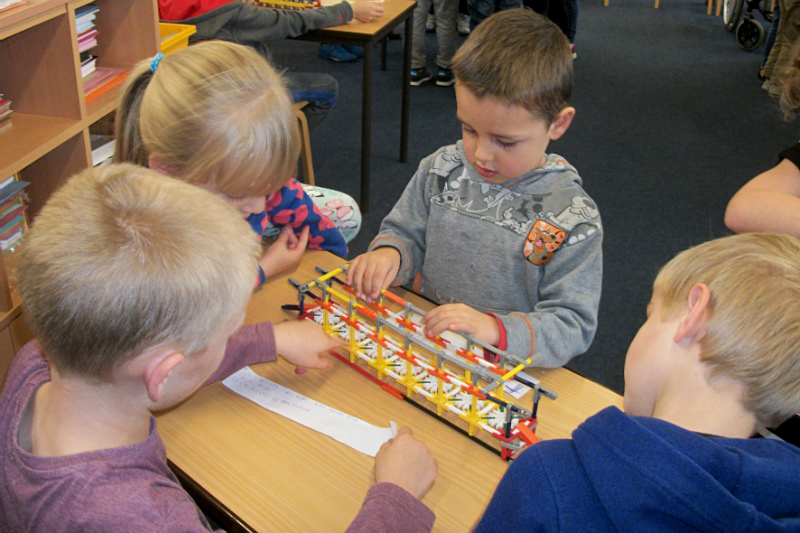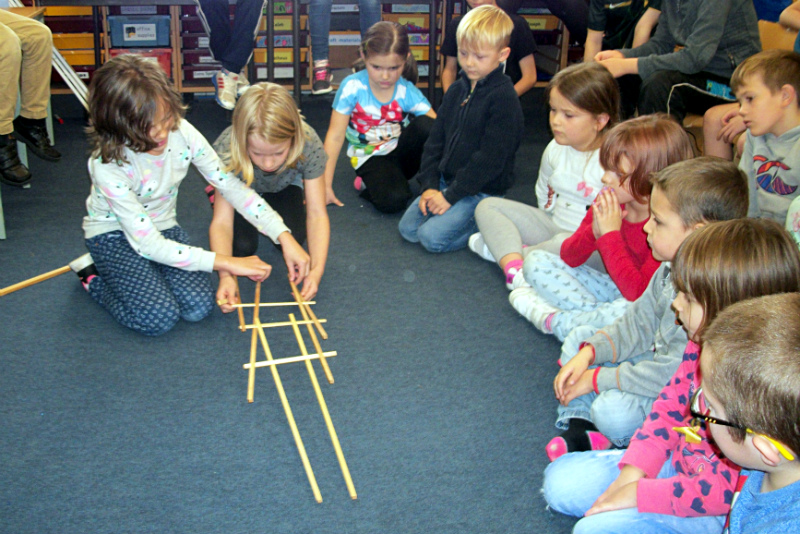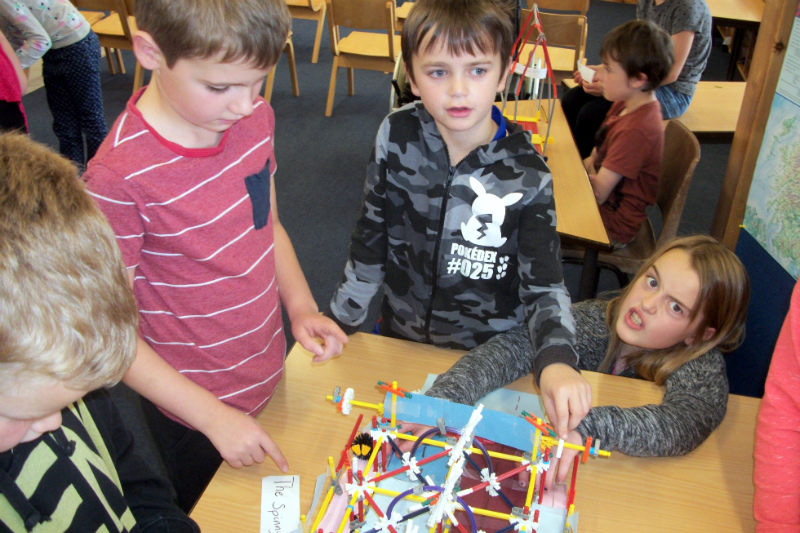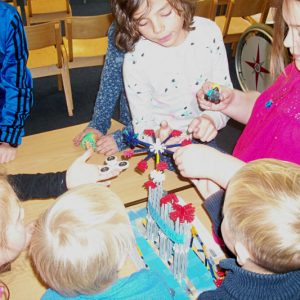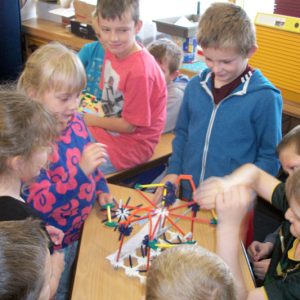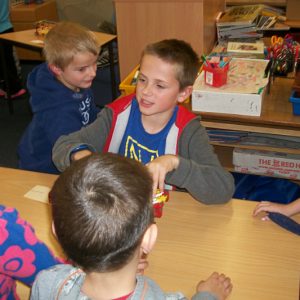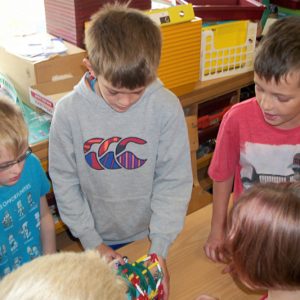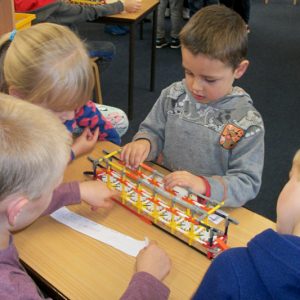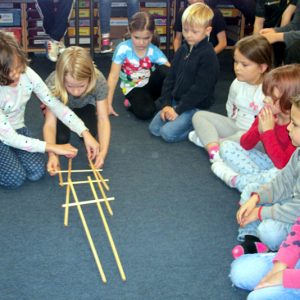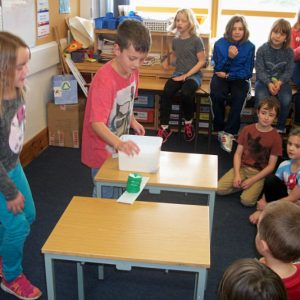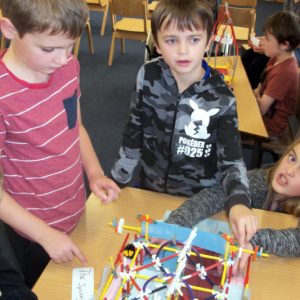 Sports Activity Day – 28 September 2017
Our class went on a trip to the 60:40 sports facility at Clickimin to join in a day of activities with students from other 1- and 2-teacher schools in Shetland. Everyone got to try four sports from the six available. We also had time for a game of football at the end while we waited for the bus.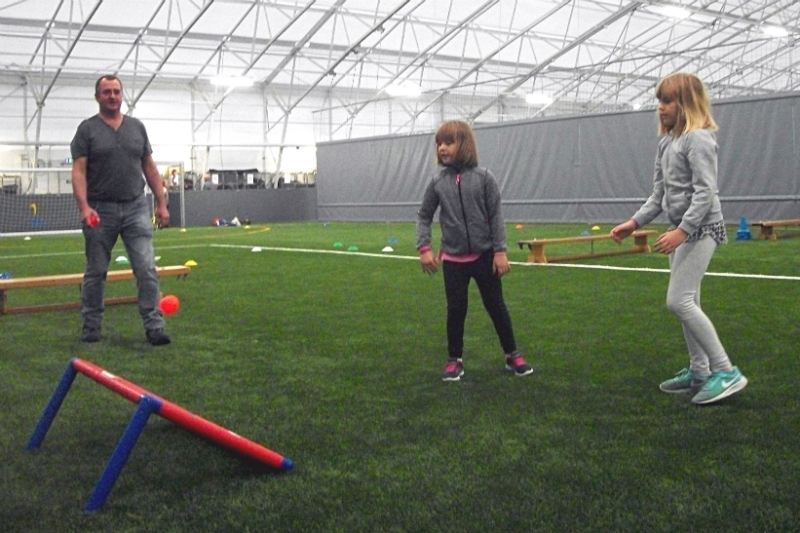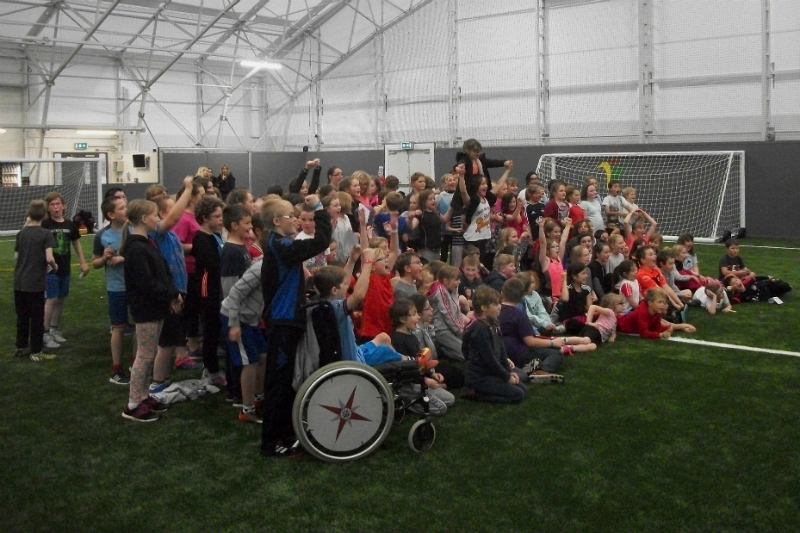 Leonardo da Vinci Bridges – 26 September 2017
Today we built bridges like those designed by Leonardo da Vinci in the 15th Century. They are self-supporting, with no glue or nails or string to hold them together. We built a bridge from Unst to Fetlar and one from Fetlar to Skerries. The Bressay bridge was easily built and we almost managed to reach Foula from West Mainland but it was a bit too windy. Perhaps we'll try again on a calmer day.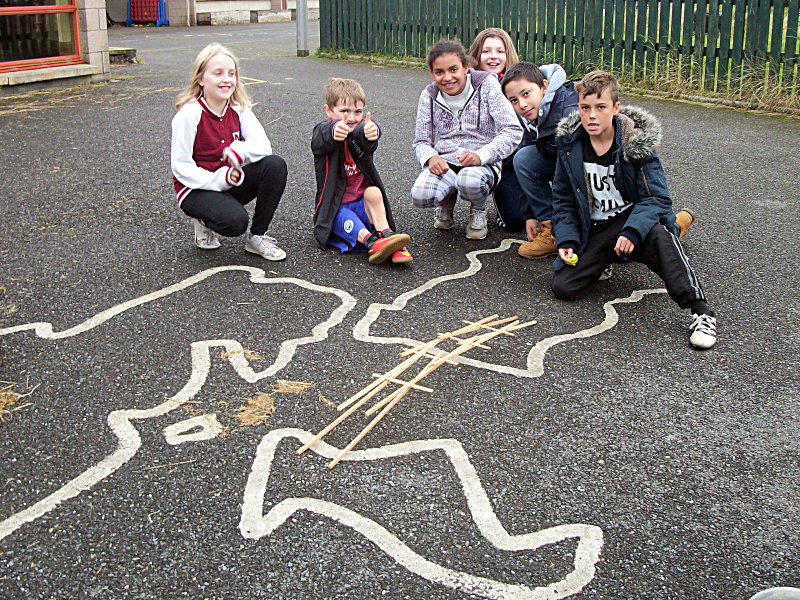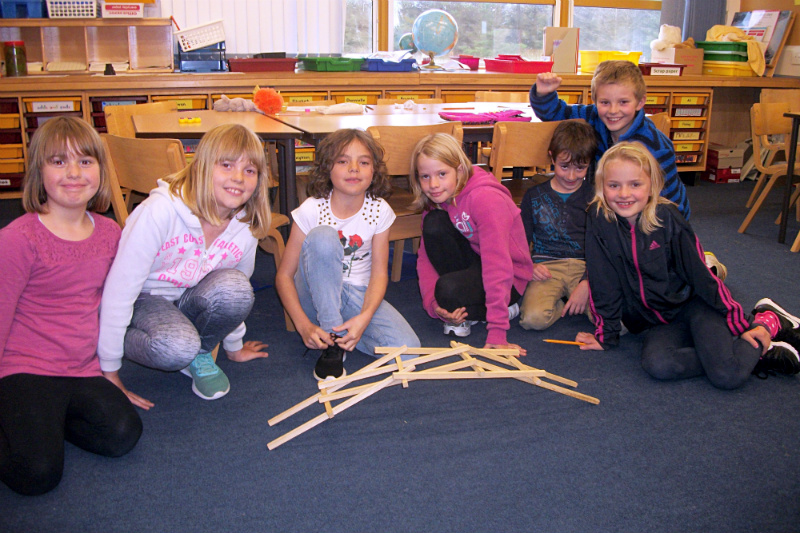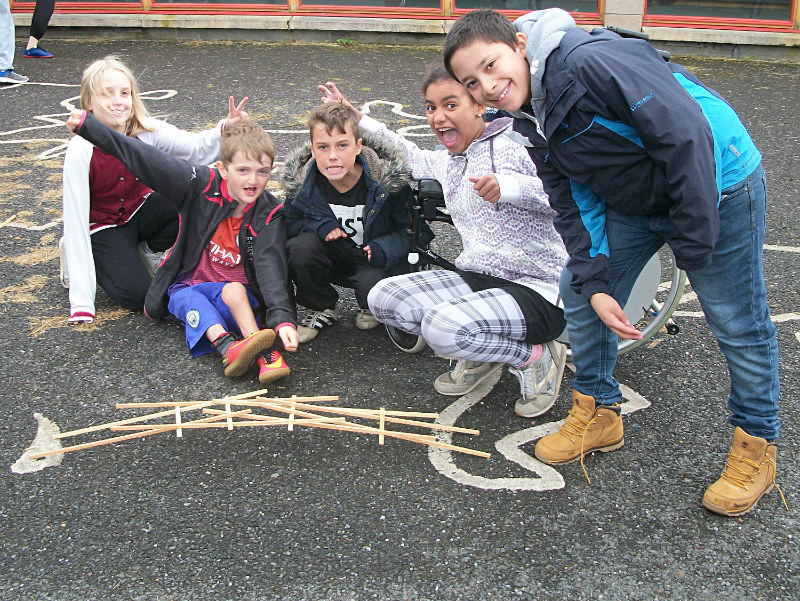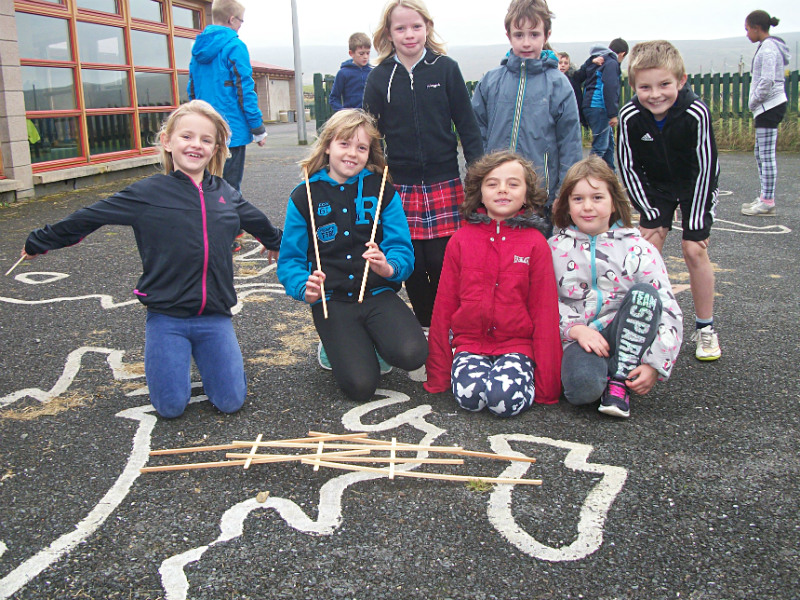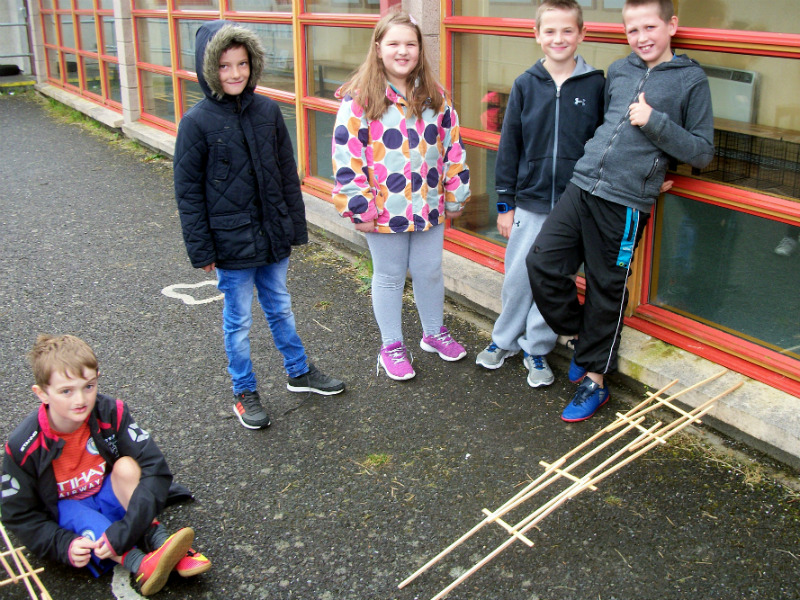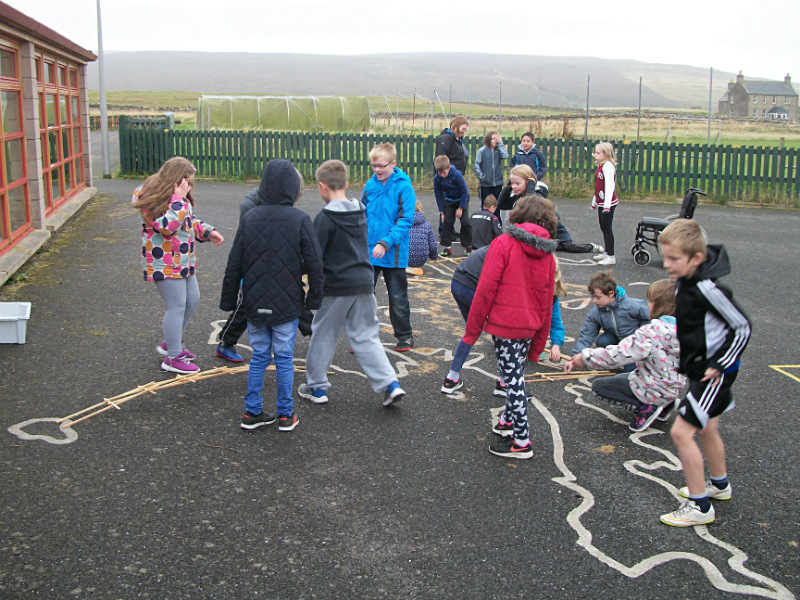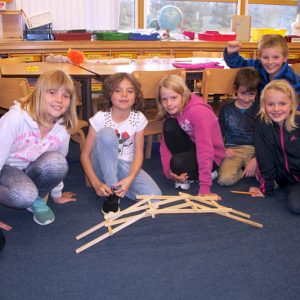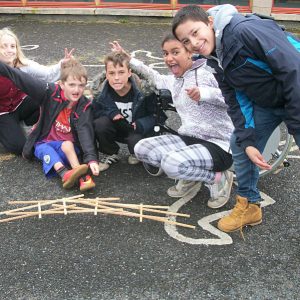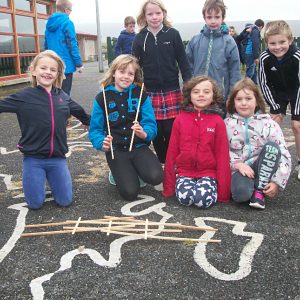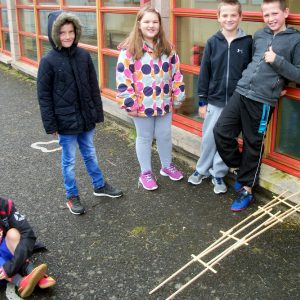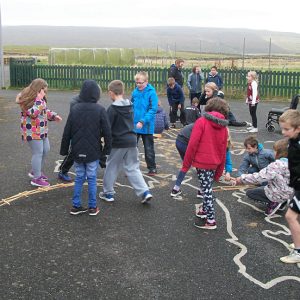 Testing Bridges – 19 September 2017
We have been making bridges using thin card and art straws. Today we tested the strength of our models. Some were strong enough to support a 900g load on a 25cm span.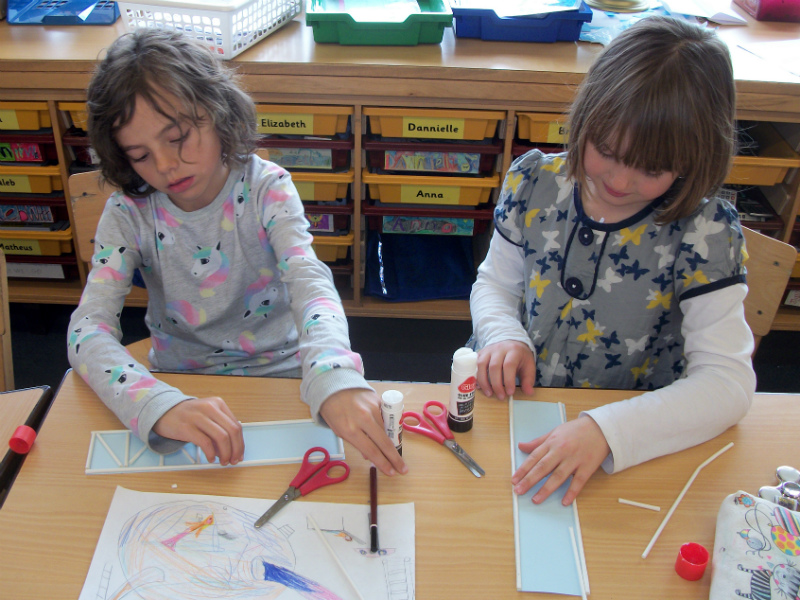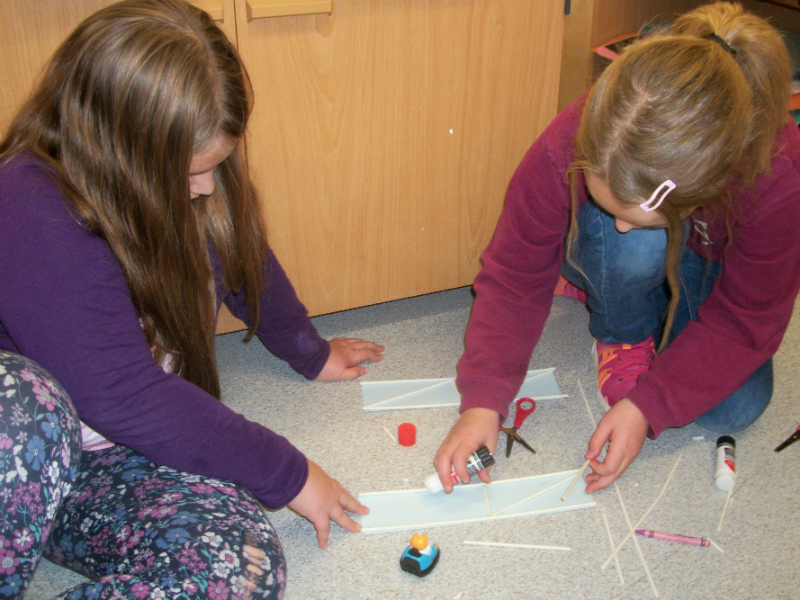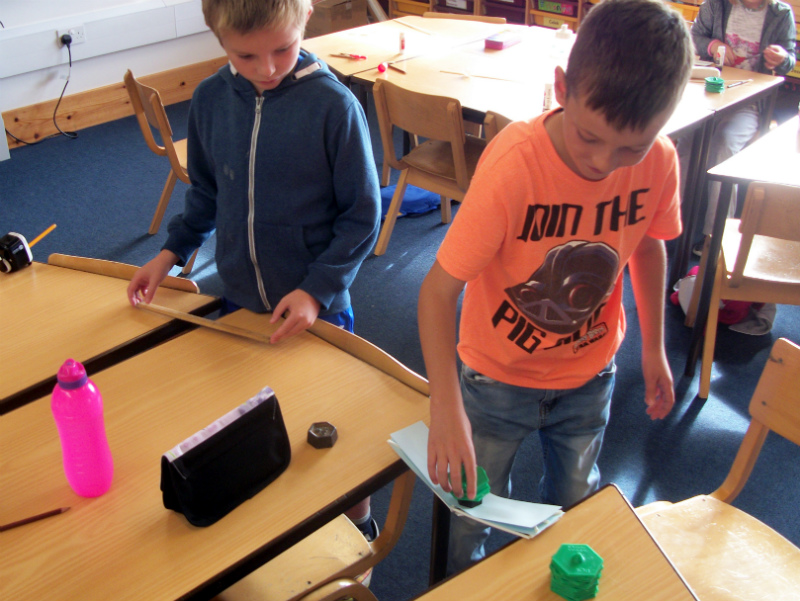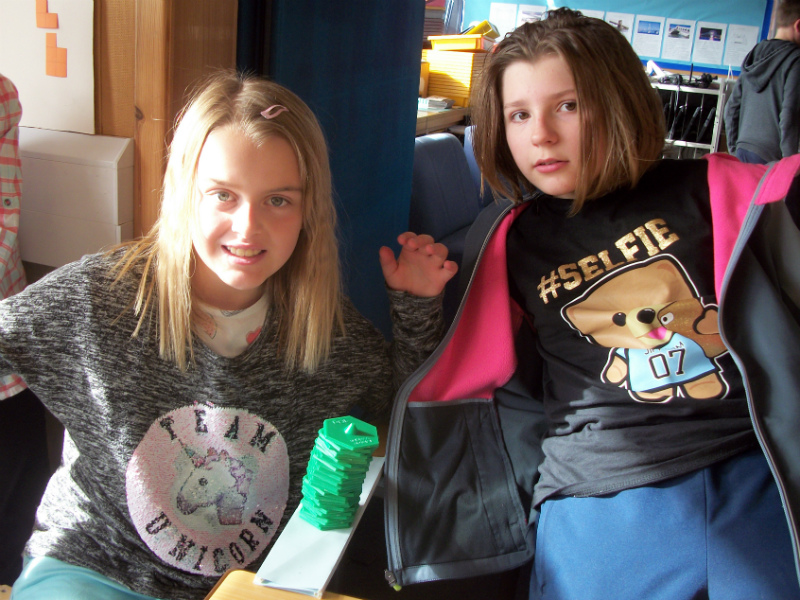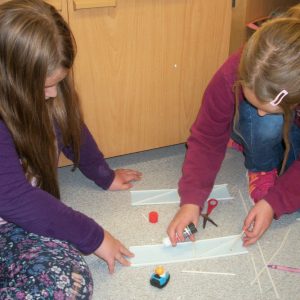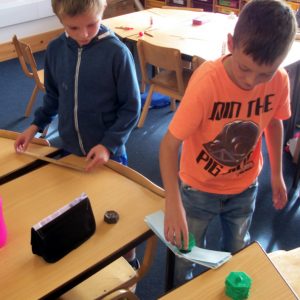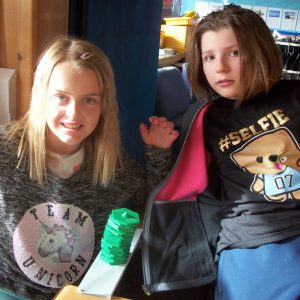 Bioblitz – 12 September 2017
Secondary students spent today surveying the various habitats in our school grounds. At the end of the day they came to show us some of the creatures they had found. These included moths, beetles, spiders, centipedes and worms.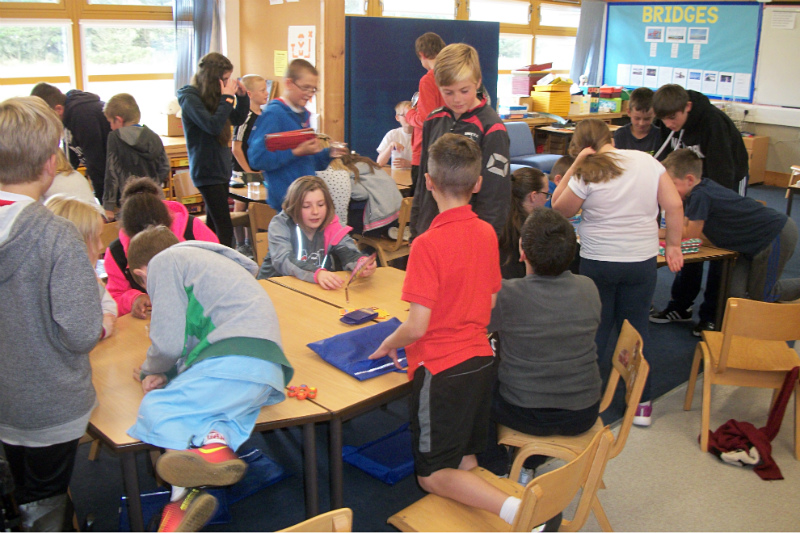 Building Bridges – 5 September 2017
Our class topic this term is Bridges. We have been finding out about different types of bridges throughout the world and yesterday we watched the broadcast of the opening of the Queensferry Crossing. Today we did more work on the bridges we have been making from construction material. Some of our designs show great imagination.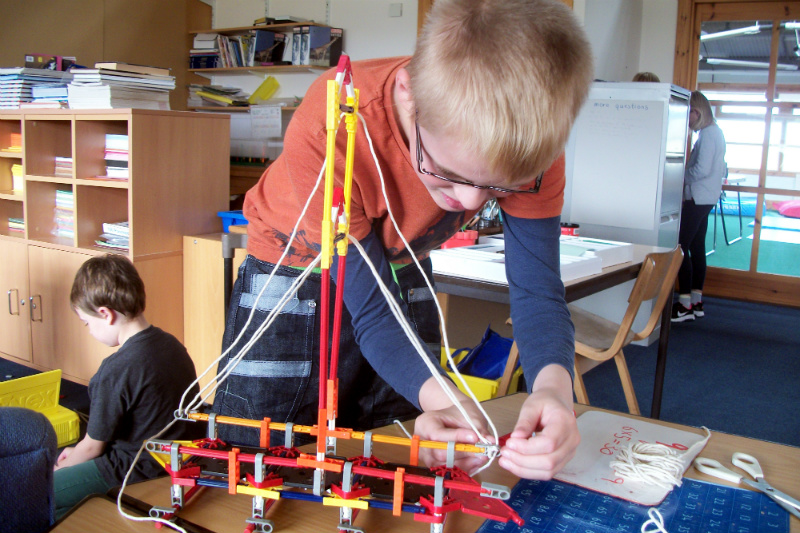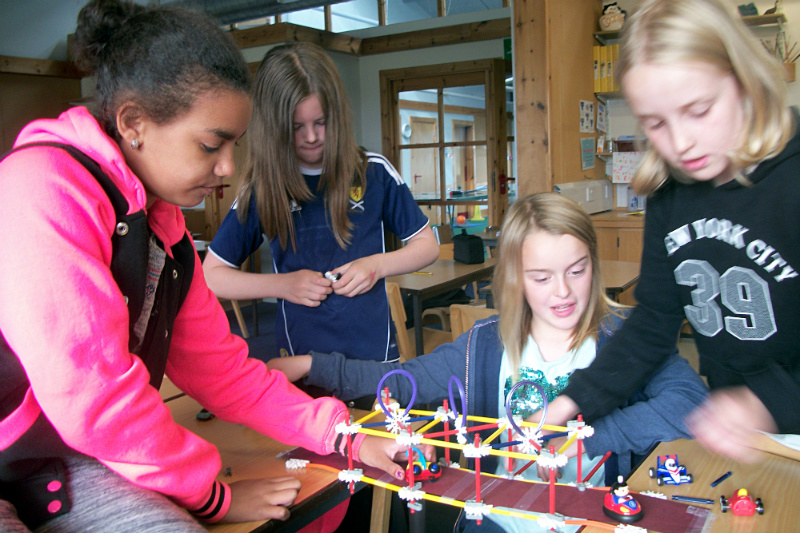 Unst Show – 26 August 2017 
A lot of us put entries into the Unst Show, helping to make this a great community event. Some of us won prizes for our craft, baking and livestock entries.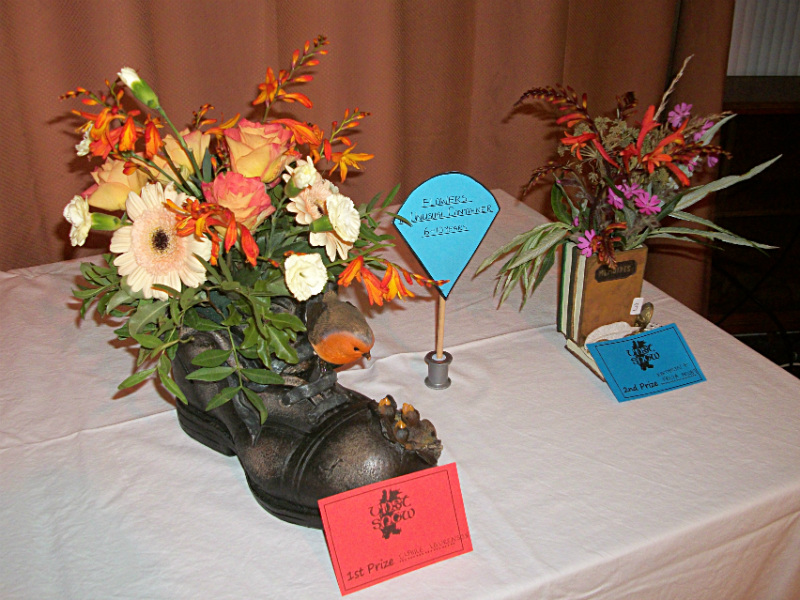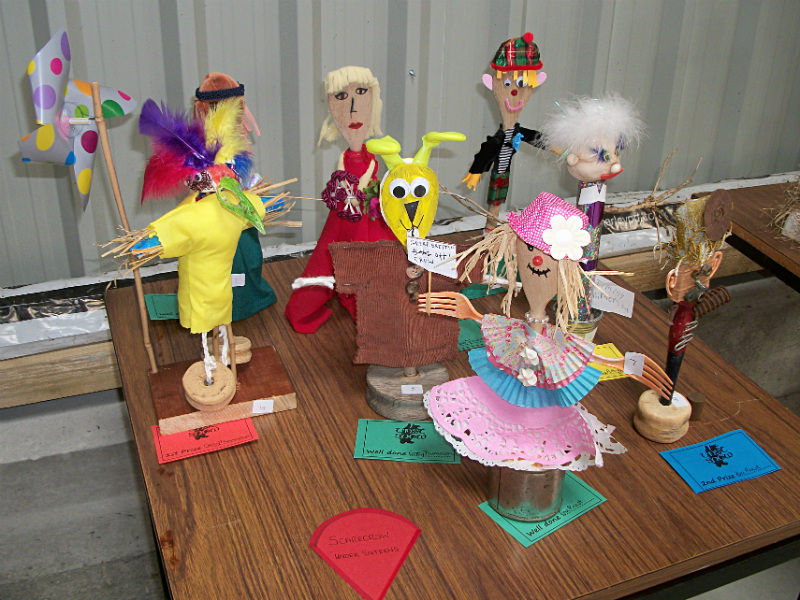 Daily Mile – 23 August 2017
We are keeping on with the Daily Mile this session. Fifteen minutes of running or brisk walking keeps us fit and helps us to stay alert when we go back to the classroom.