Baltasound School T-Shirts – Sold Out!
|
Unplugged Clothing, an enterprise setup by S1 and S2 pupils at Baltasound Junior High School, recently marketed and sold a limited edition t-shirt. After their initial round of market research, a blue logo on a white t-shirt was found to be most popular so the students ordered a trial run of 25 t-shirts like the one shown below.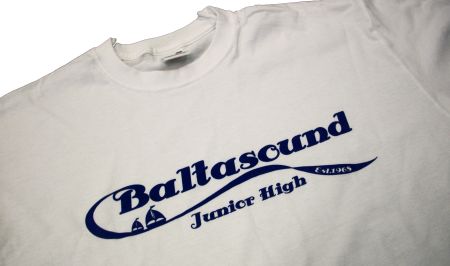 The group done remarkably well, selling all of their t-shirts within 2 days. As set out in their business plan, 10% of all their profits were donated to a charity of their choice (Comic Relief) and the remaining 90% reinvested into the company.
Look out for more t-shirts and possibly a limited edition hoodie…
See what else is happening at the school by going to the school web site.