Baltasound JHS – Hoodies & T-shirts
|
All new and exclusive hoodies and t-shirts are available to buy from Baltasound JHS – Britian's most northerly school.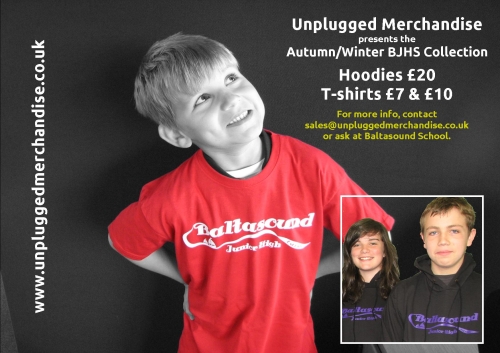 The hoodies are available in black (with a purple logo) and the t-shirts are red (with a white logo). Prices are £20 for a hoodie and £10/£7 for a t-shirt.
Contact sales@unpluggedmerchandise.co.uk or call Baltasound School on 01595 807020.