Winter is just around the corner, but autumn is still in progress as far as the bird's are concerned, as there are still birds arriving in what has been a very prolonged migration. Here is a summary of the highlights.
A spell of south-easterlies in August got things off to a good start. An extremely elusive Booted Warbler was at Skaw for five days before it was finally pinned down and identified on 28th. A small pale warbler from the central Asian steppes, it was the 4th for Unst following birds in Norwick in September 2000 and 2003 and one in Baltasound in September 2004. Also arriving in August was a Pallid Harrier, first seen at Norwick on 25th. It spent its time mainly around Northdale and Haroldswick, although it wandered as far as Snarravoe and stayed until mid-September. Pallid Harriers also breed in central Asia and this bird was only the 3rd for Unst, following two birds in 2003, in May and September; both of these spent most of their time around Haroldswick as well.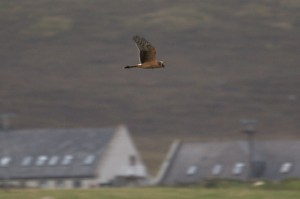 September and October are usually the best months for rare birds in Shetland, but a lack of south-easterly winds meant it was relatively quiet this year. Nevertheless, the last week of September and the first week of October have become established as the weeks to come for a birding holiday, and with many groups now choosing to stay on Unst it is a welcome extension to the tourist season. The best bird during the main autumn period was a Black-headed Bunting around the stubble at Belmont at the end of September. Breeding as close as south-eastern Europe, this is a rather dull-looking bird in autumn, rather like a large sparrow. This was also the 3rd for Unst following a female at Skaw in 1996 and a rather more impressive-looking male at Norwick in 2000.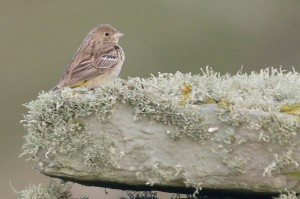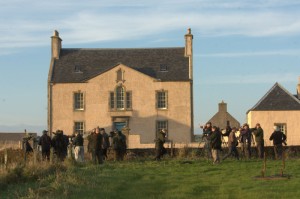 Another confiding bird that drew a large crowd was an Olive-backed Pipit in the trees beside Trolla Water at Baltasound School. Although this was the 9th for Unst, and another 3 were seen later in autumn, this is a bird that breeds mainly in Siberia and which should be on its way to SE Asia.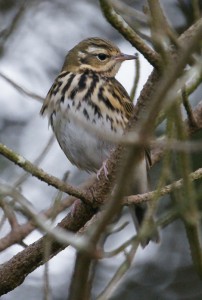 November brought the best birds of the autumn, however. First of all, there was a Pine Bunting at Clibberswick on 5th-7th. It was the 2nd Unst record of this Siberian bunting, after one just a few hundred metres away in Haroldswick in 2003, but it was only the 5th seen in Shetland away from Fair Isle.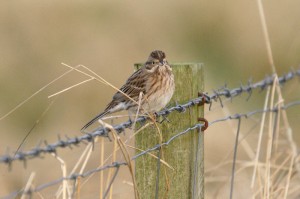 Two other birds may have only come from as close as Scandinavia but they were equally unusual. An elusive Woodlark at Skaw was also only the 2nd Unst record, following one in exactly the same spot in 1988. In many ways, however, the rarest bird of the autumn was the Bittern on the Haroldswick pool on 19th-21st. Although there are 3 previous Unst records, the last one was seen by Henry Saxby way back in 1871 – 140 years ago.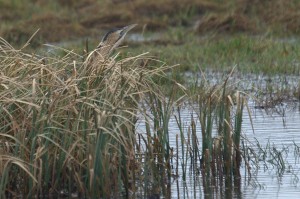 As always, many thanks to anyone who had rare or unusual birds on their land and allowed birders access. And if you want more information, check out the Nature in Shetland website.