OPPORTUNITY: Graduate Product Developer in Distilling
|
The Shetland Distillery Company Ltd, based in Unst on the Shetland Islands is looking for a Product Developer in Distilling with the aim of developing new drink products, including a boutique gin and whisky.
During this twelve month role the successful candidate will lead on the development of new products which have been created at a laboratory level. This will entail scaling up the products so that the quality at a full-scale production operation is equivalent to the laboratory version and the production cost is within parameters enabling the product to be produced on an economically viable basis.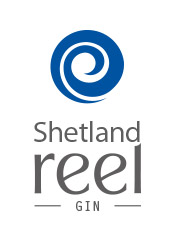 The Shetland Distillery Company Ltd have also identified a number of other opportunities which they would like to investigate further:
to produce a third gin, this time through partial maturation in a cask which had previously held whisky
produce flavoured vodka from neutral spirit and flavourings small scale trialling of whisky distillations as a precursor to installing their own whisky still.
Specific tasks and activities of the placement:
1. Scale-up our latest gin creation from lab scale(2.5 l batch), to pilot plant scale (16 l batch) and eventually to full scale production (100 l batch), evaluating the impact on product quality, interaction on quality of other products being produced on the same equipment and cost implications. Time frame 6 months.
2. Develop and scale up newly created flavoured vodka concepts in a similar manner to item 1 above. Time frame 9 months, which can be progressing concurrently with item 1, with a time lag of 3 months.
3. Develop trials to evaluate the optimal time period for aging of gin, which will be used in a new product. Time frame 6 to 12 months.
4. Develop small scale whisky trials. Time frame 6 months.
FURTHER INFORMATION AVAILABLE AT http://www.scotgrad.co.uk/companies/t/the-shetland-distillery-company-limited/placements/graduate-product-developer-_-distilling-gzumdchjkt