Da Voar Redd Up – 25 June 2019
This afternoon our class went to help with Da Voar Redd Up. We cleaned up part of the south shore of Balta Sound, starting at Ordaal and heading west.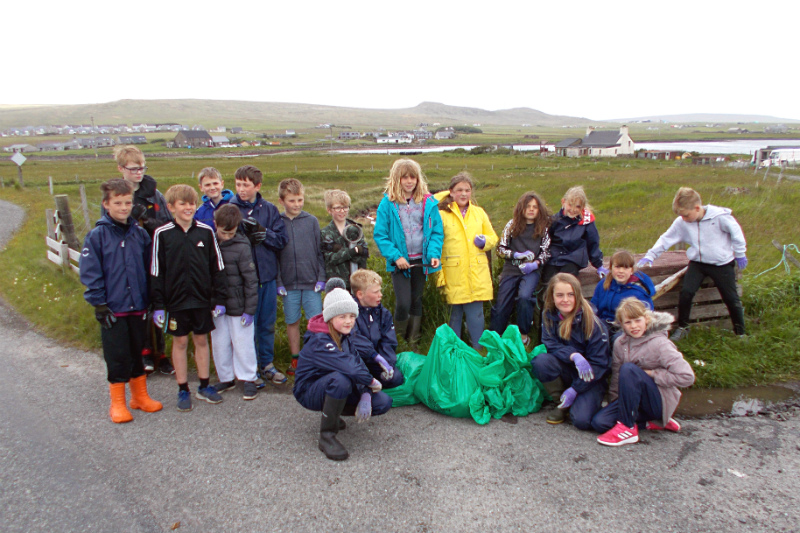 What's Under Your Feet – 17 June 2019
This was the final count of worms and other invertebrates for this school session. We dug up two 30 cm squares of turf as usual. One square had 12 worms in it, the other had 15. This is part of a national survey that has been running for several years.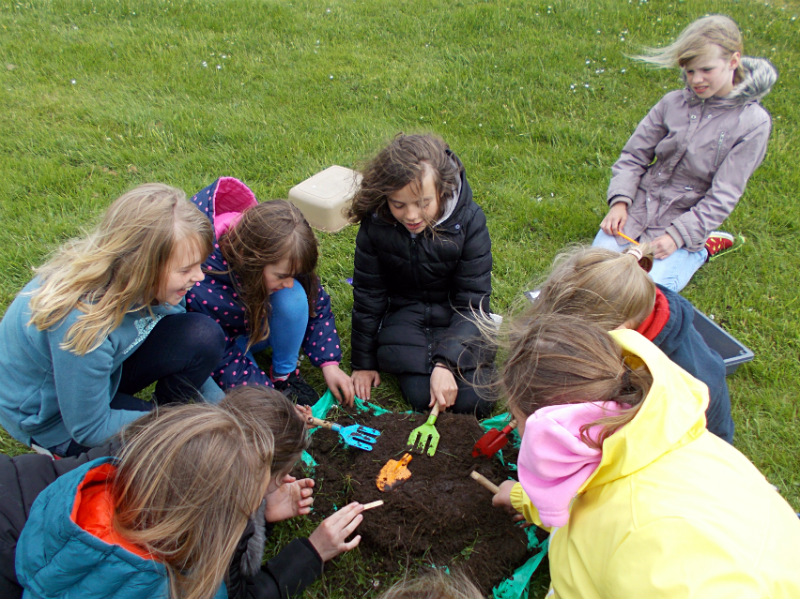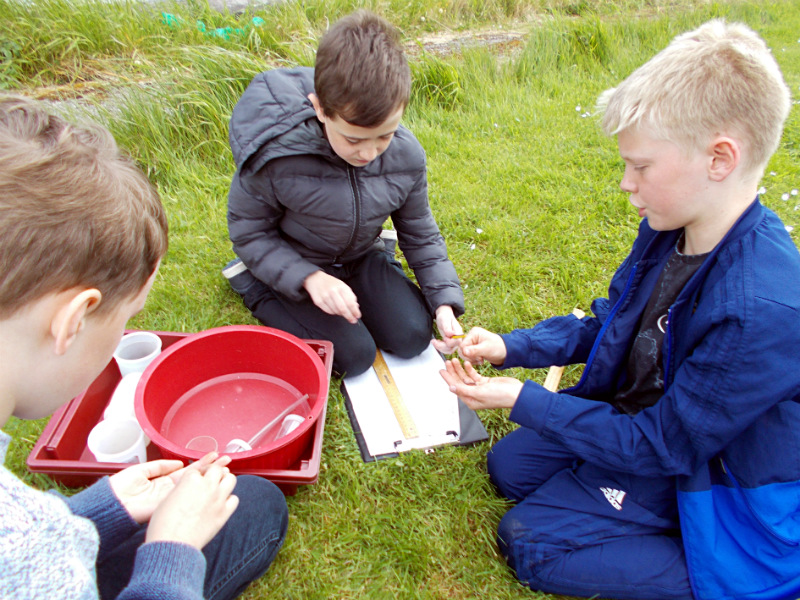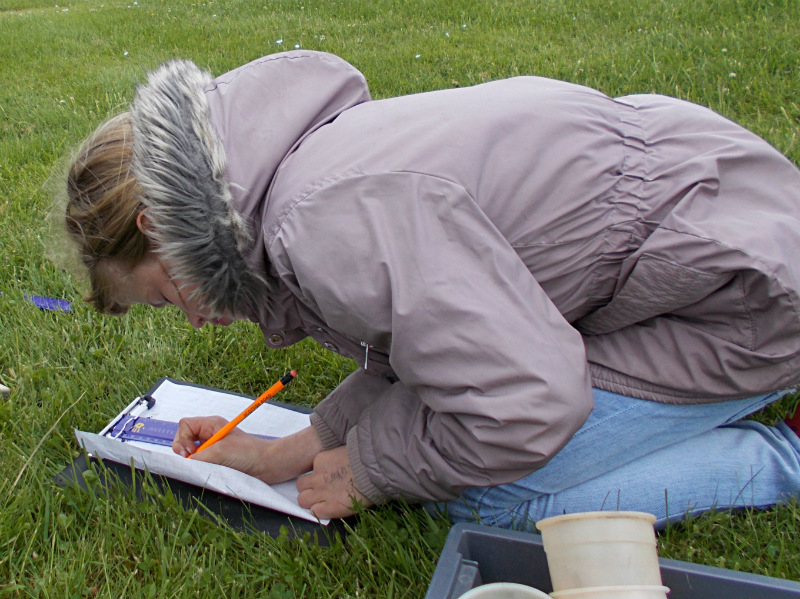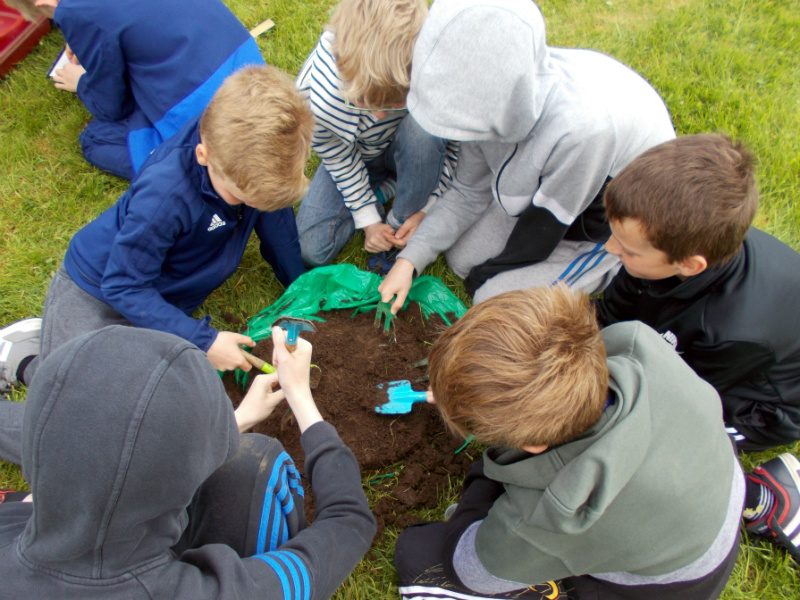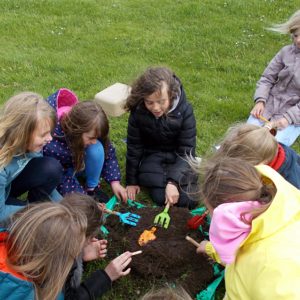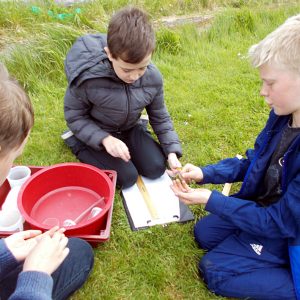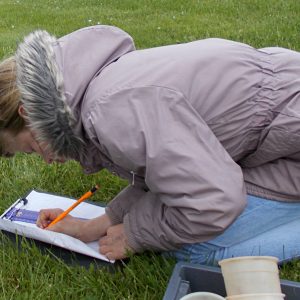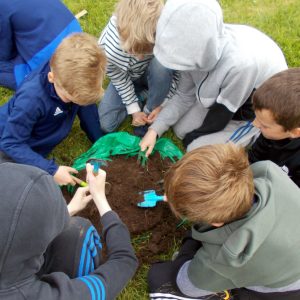 School Sports – 13 June 2019
Today we had our school sports. It was cold and windy but we did all the running events before the rain came on. In the afternoon we did the throwing and jumping events, which were mostly indoors. It was fun and we all tried to improve on our performances from last year.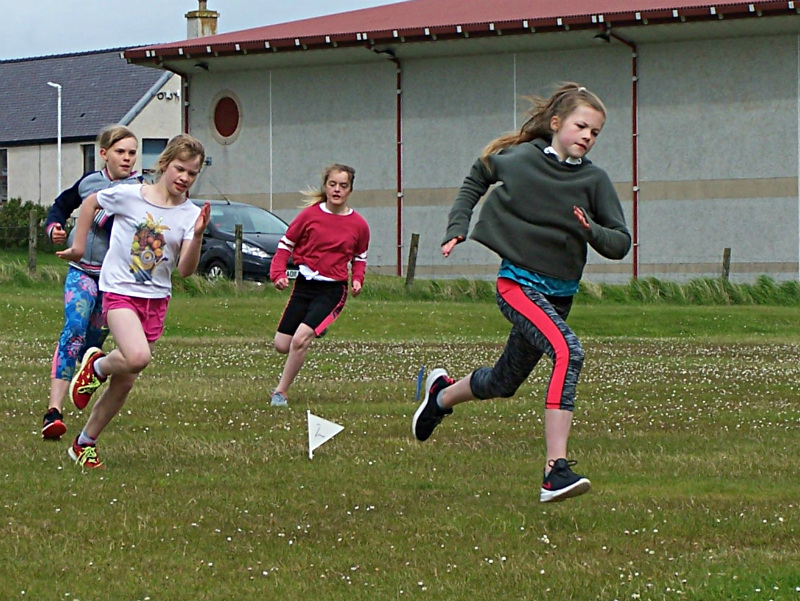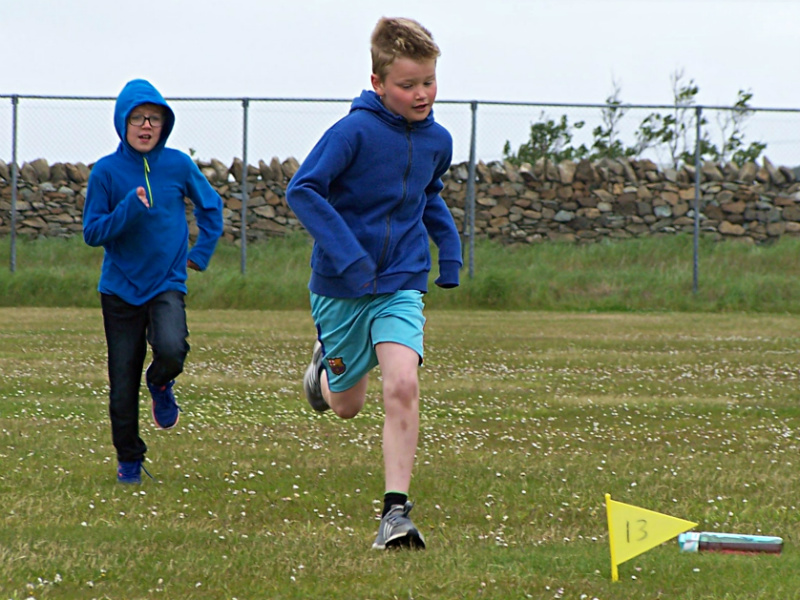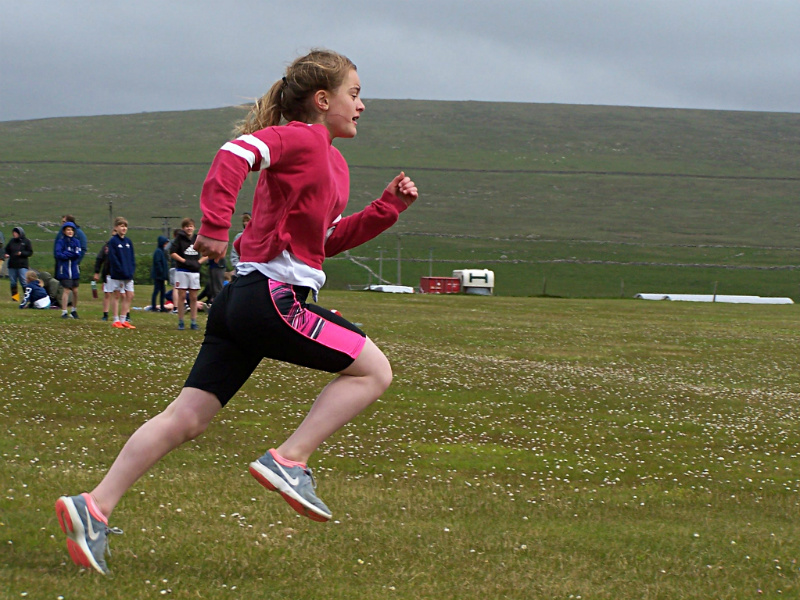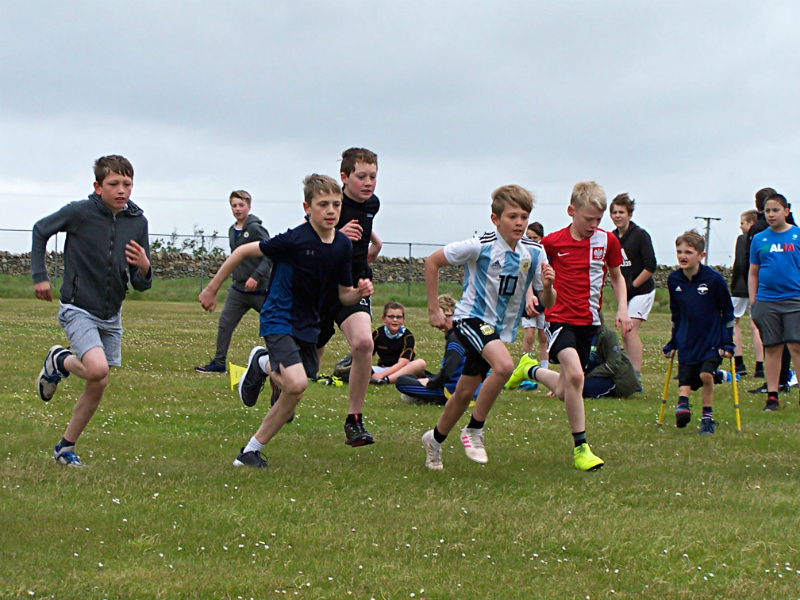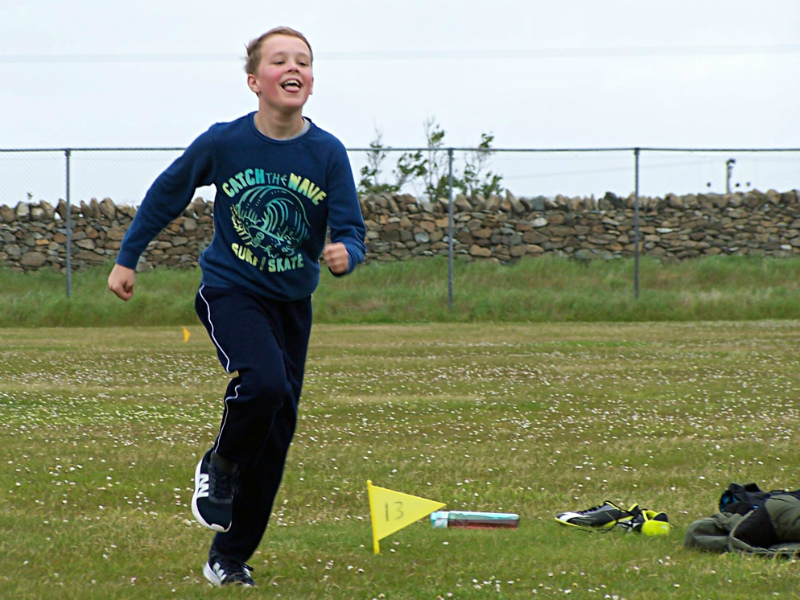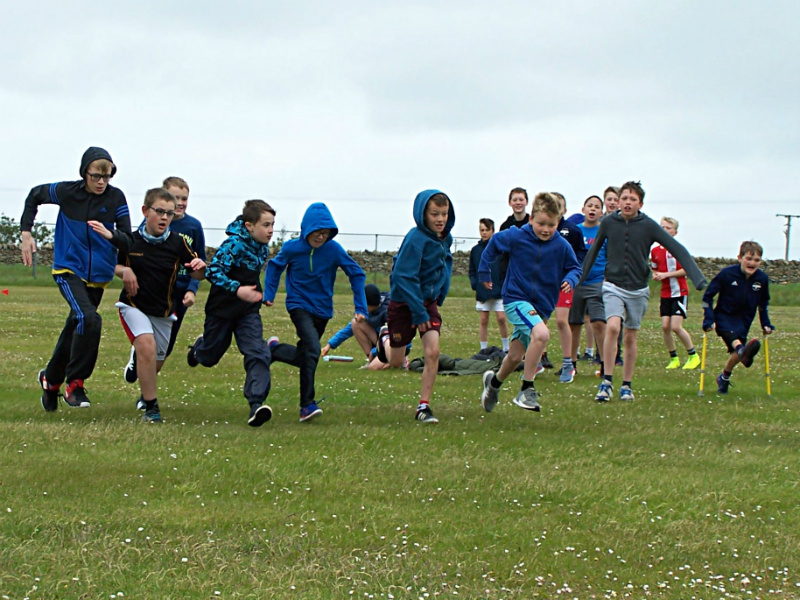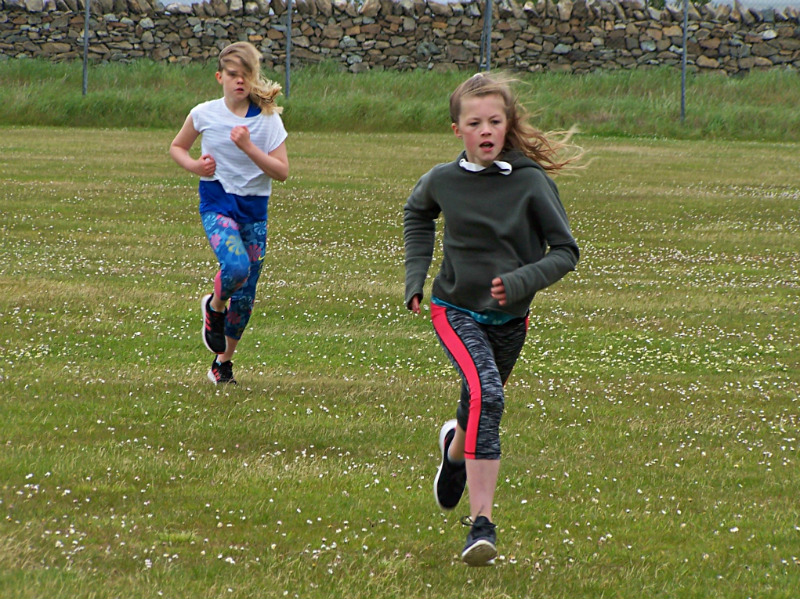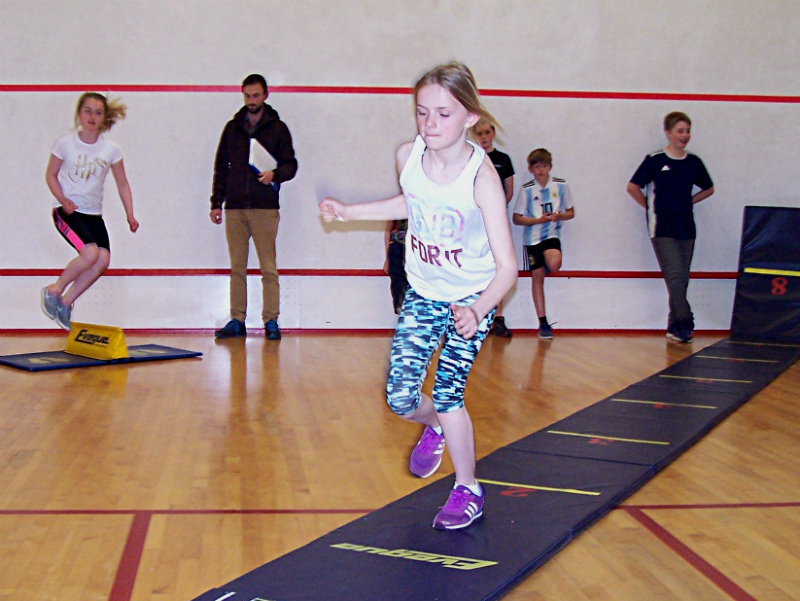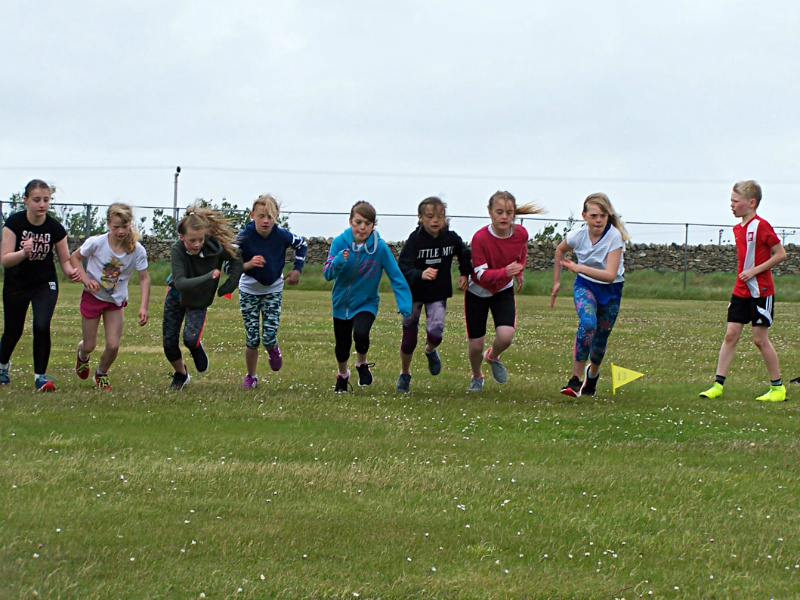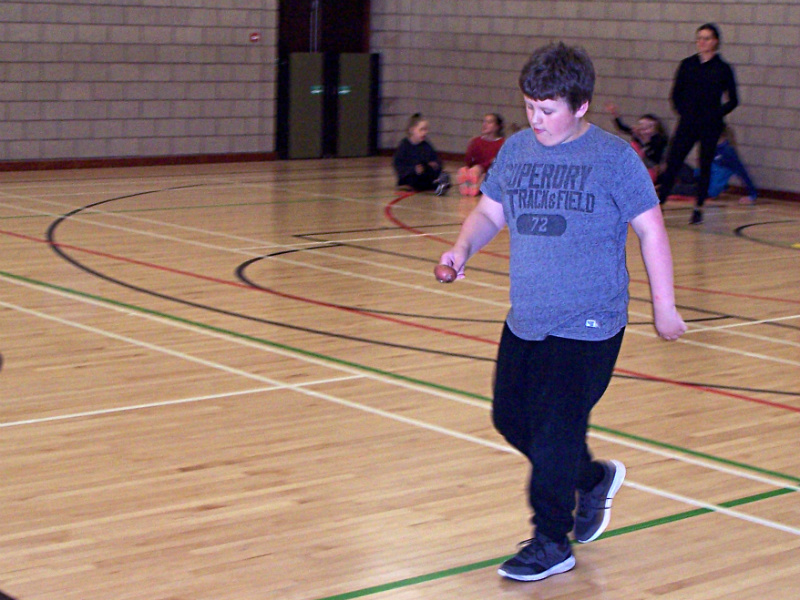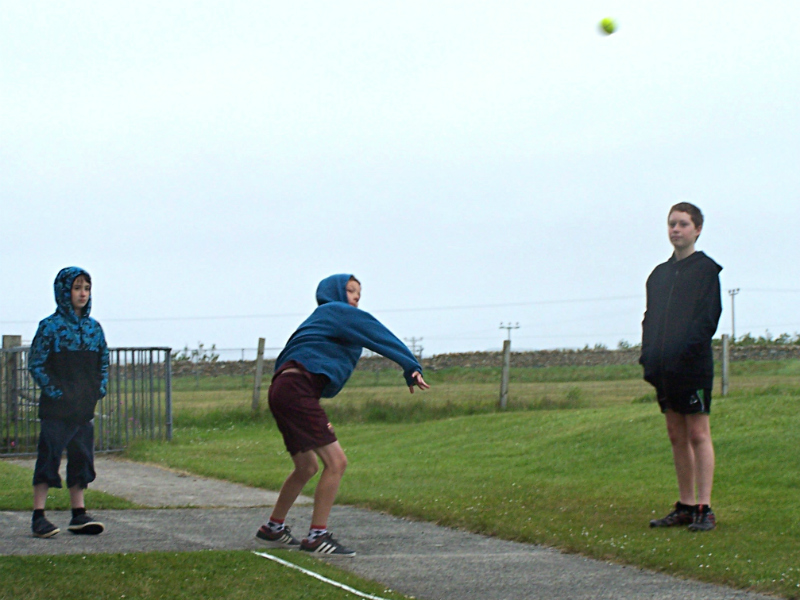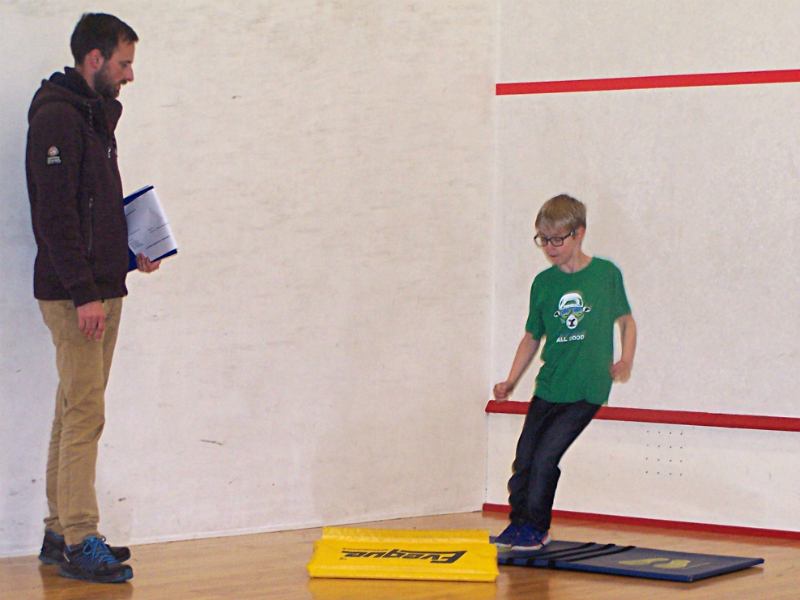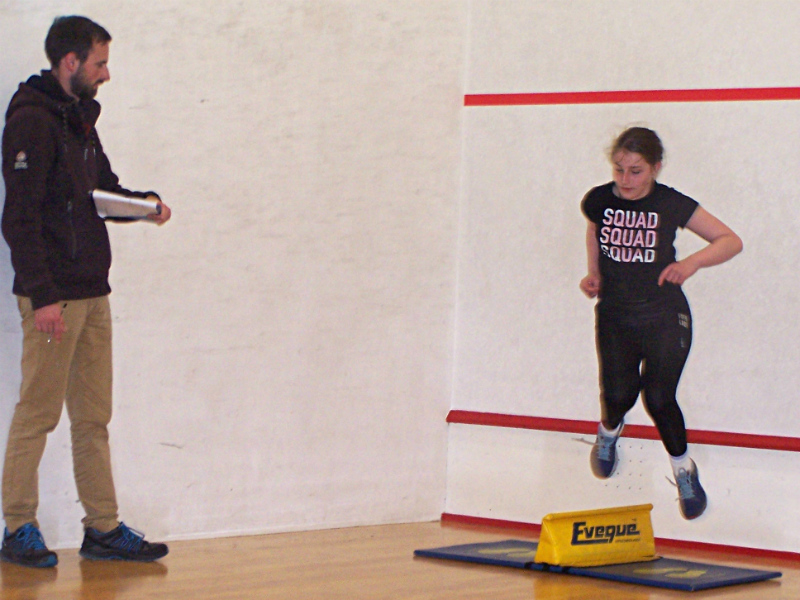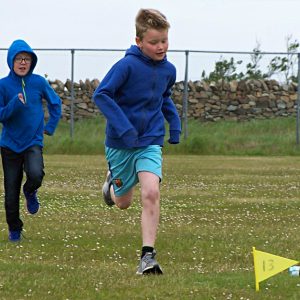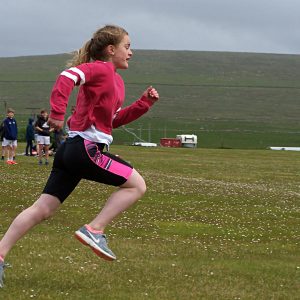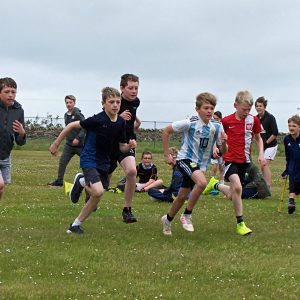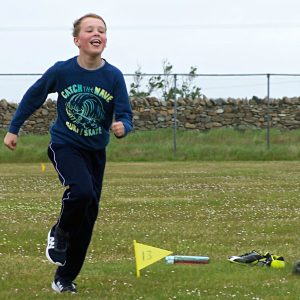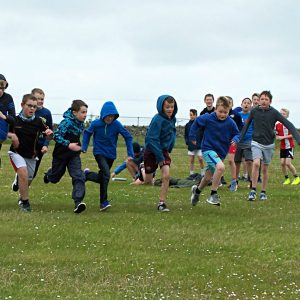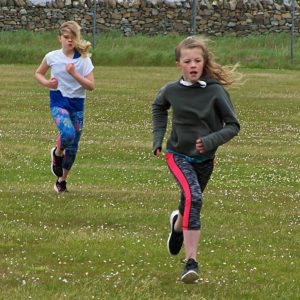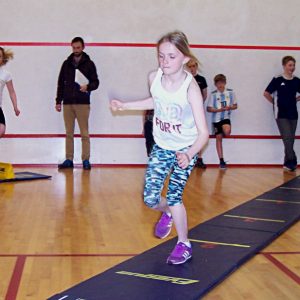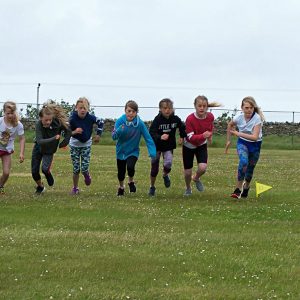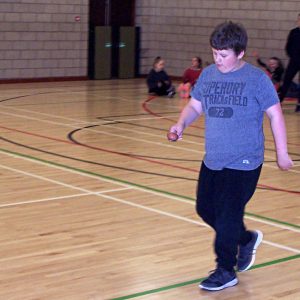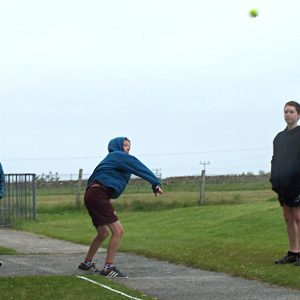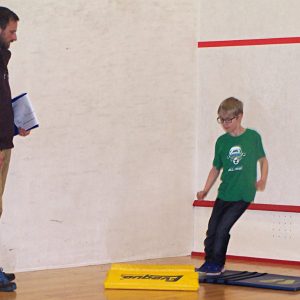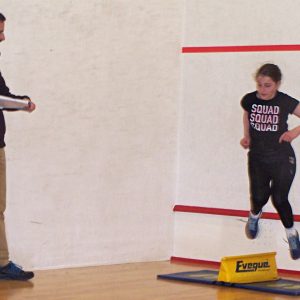 Edinburgh Trip – 26 May to 1 June 2019
Primary 6 and 7 students from the North Isles schools have been away on the two-yearly trip to Edinburgh and the surrounding area. It was a week packed full of activities. We had great fun and lots of us made new friends.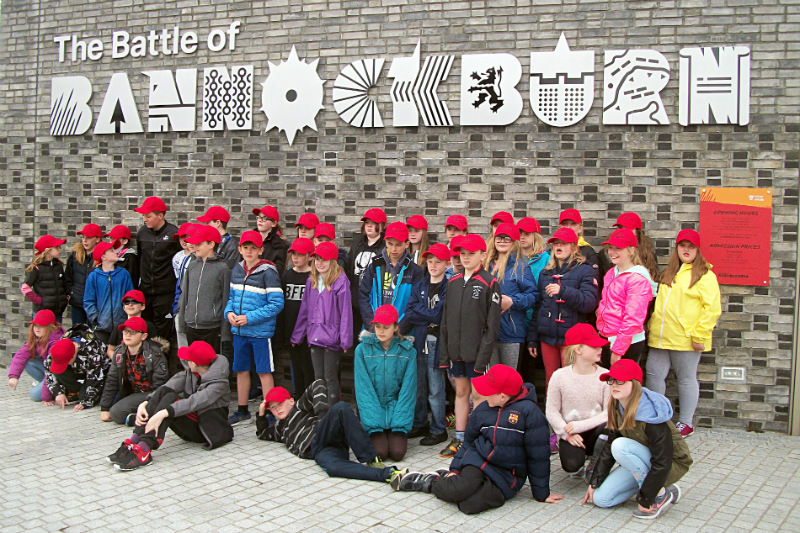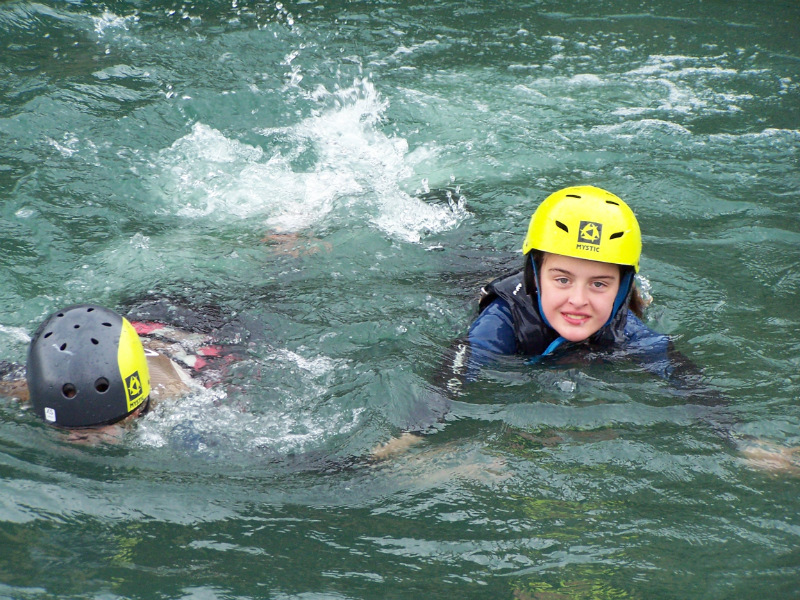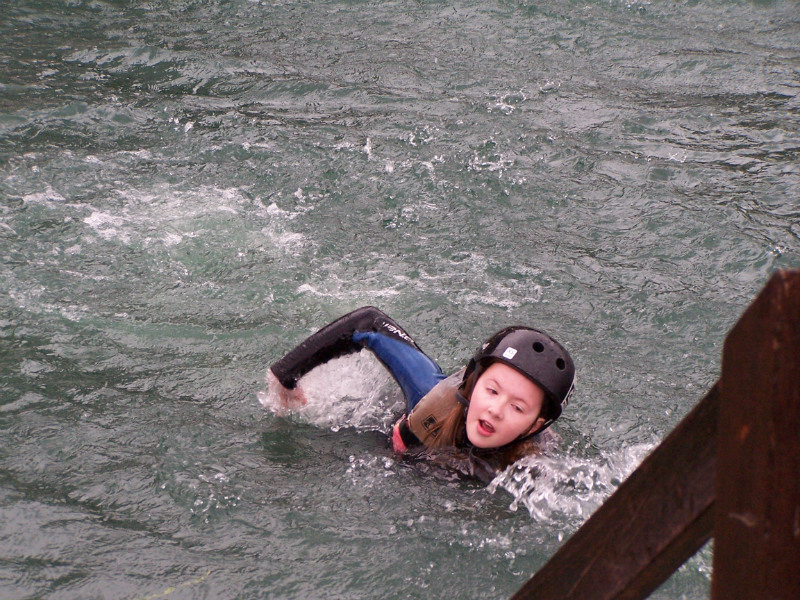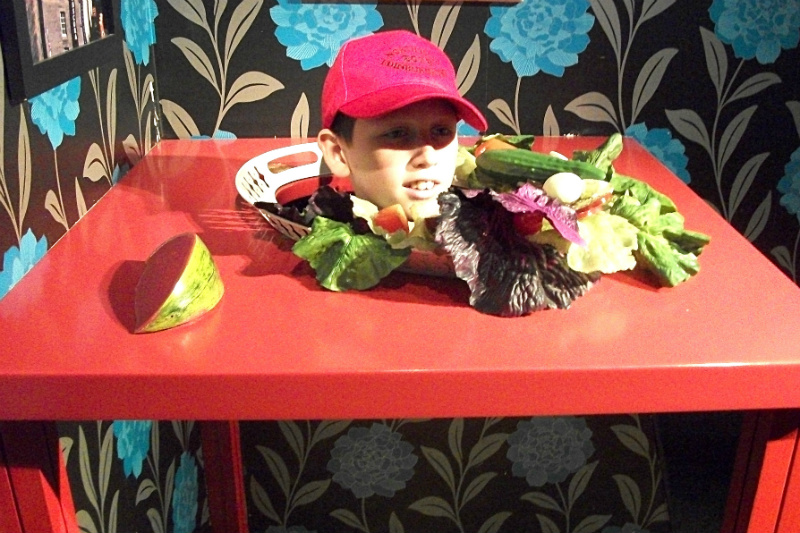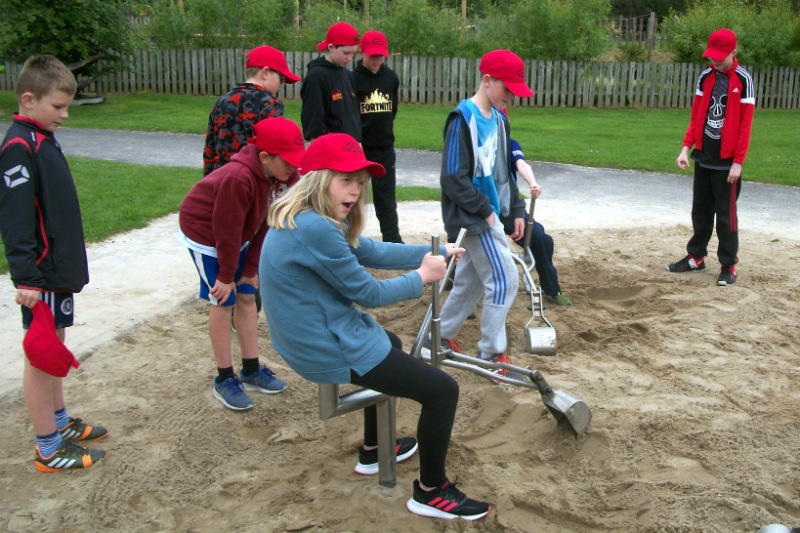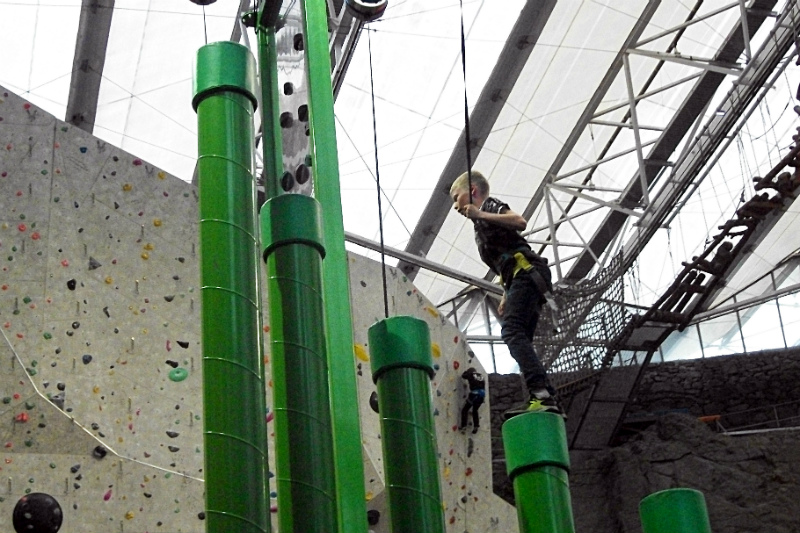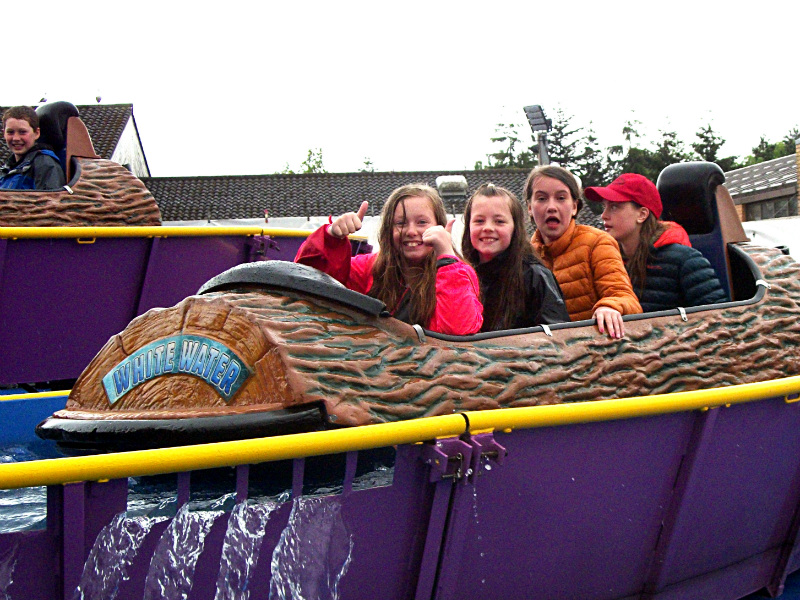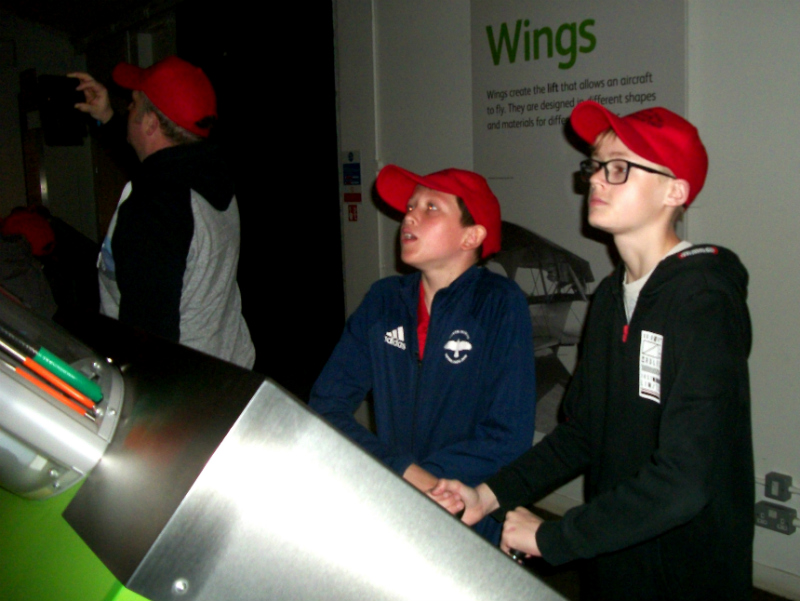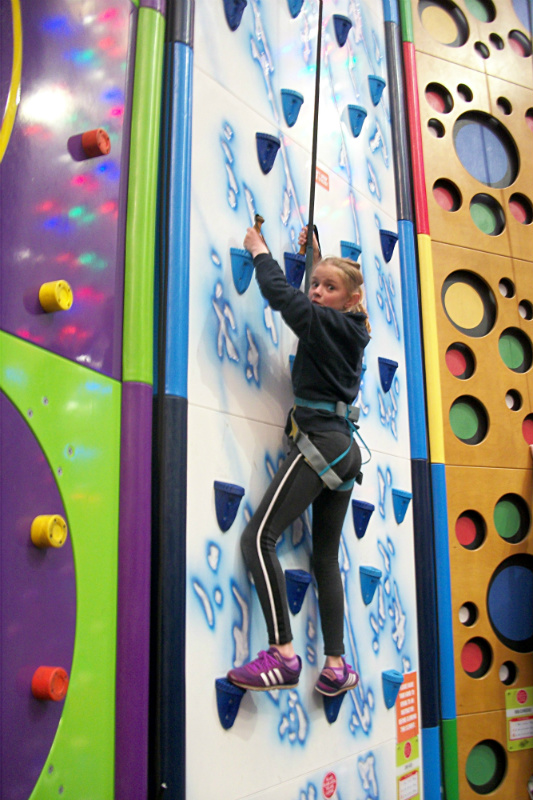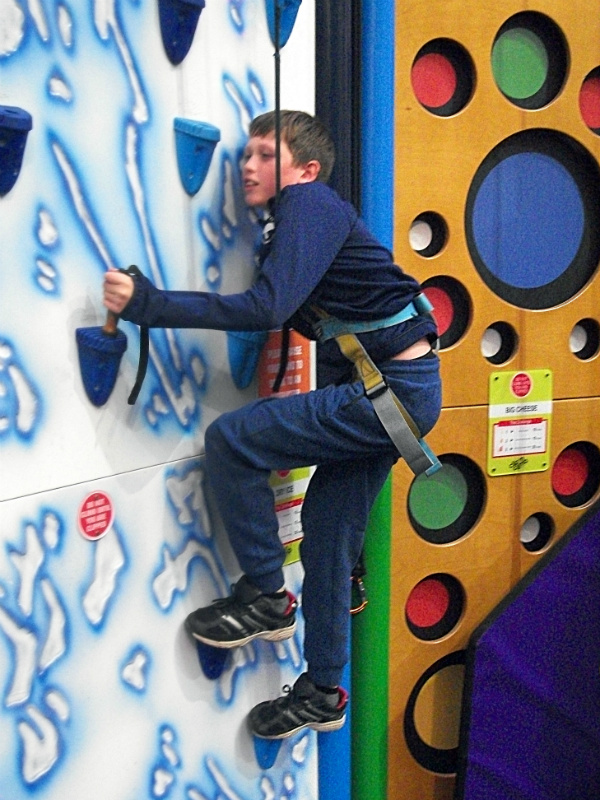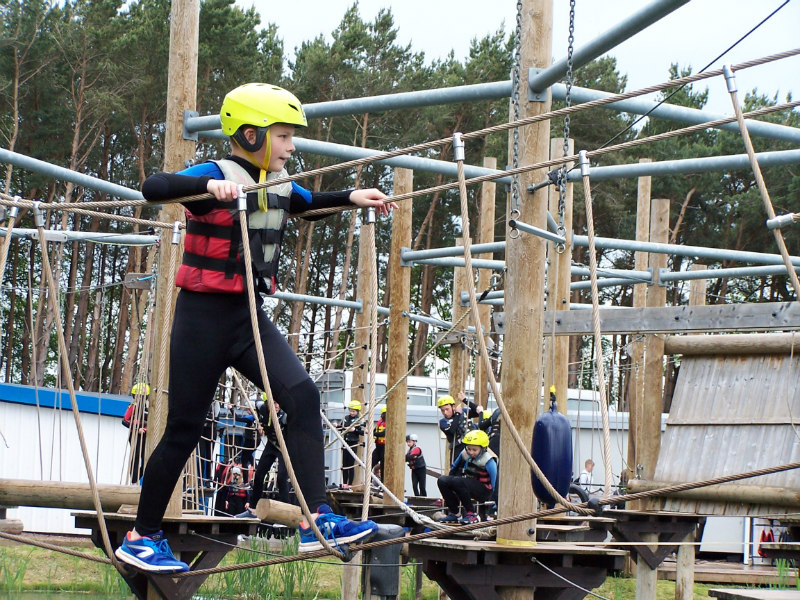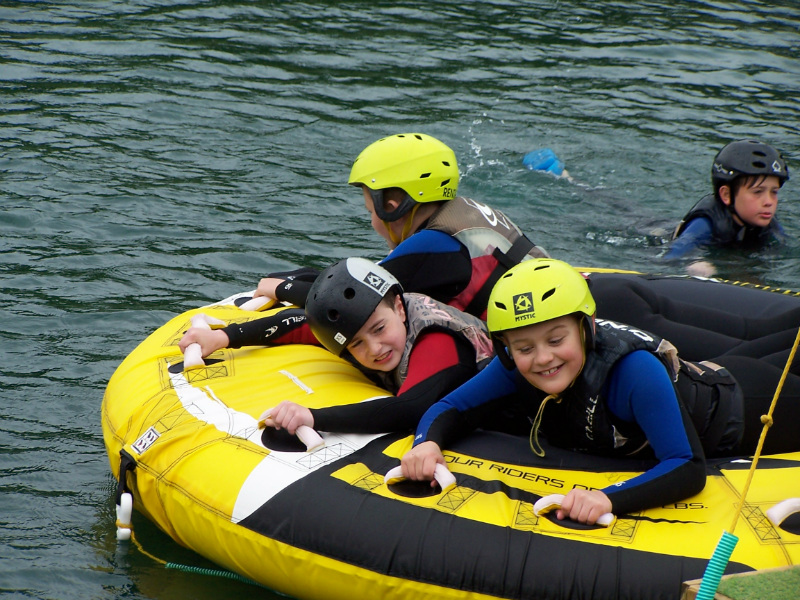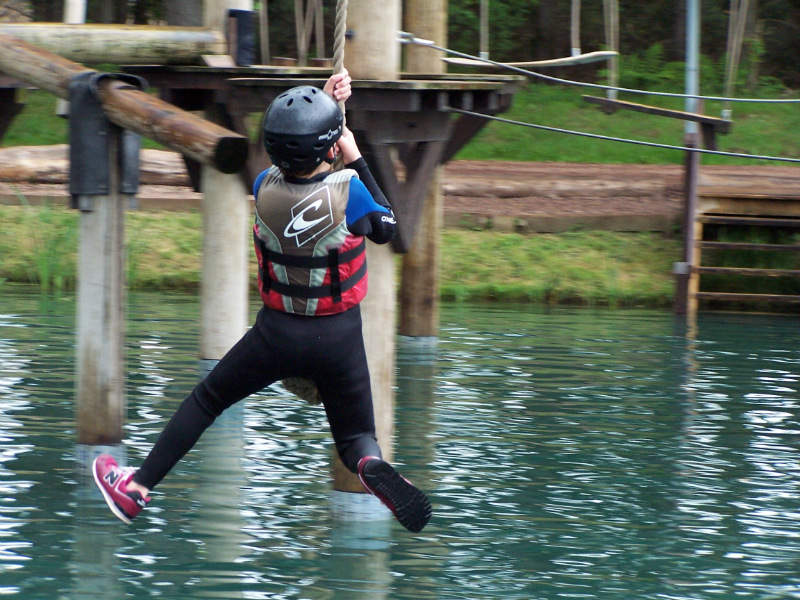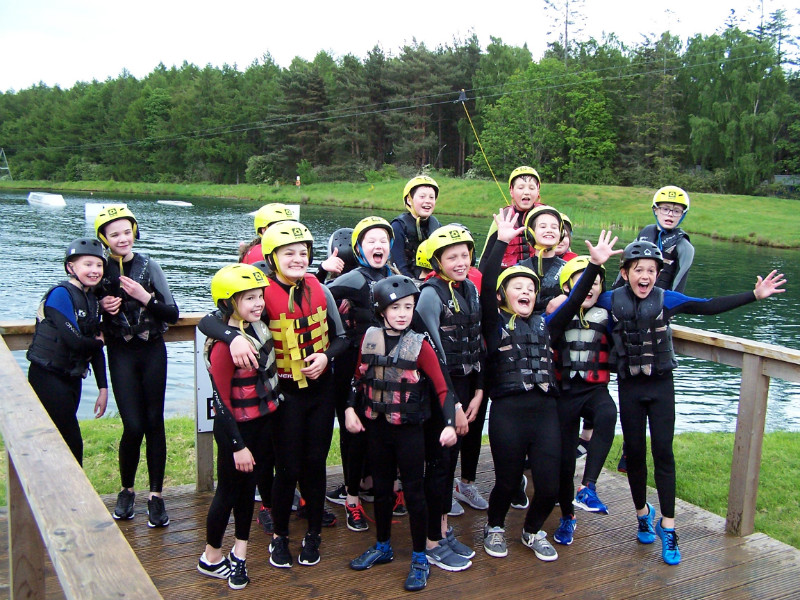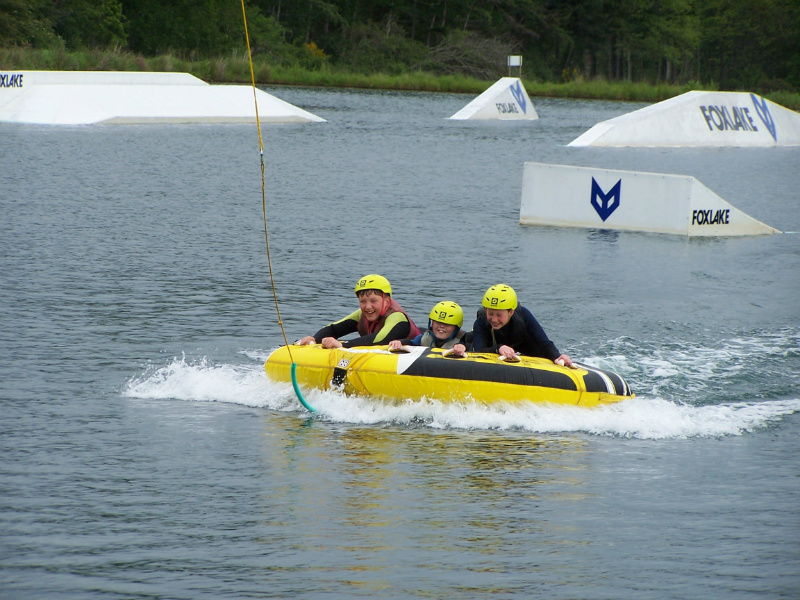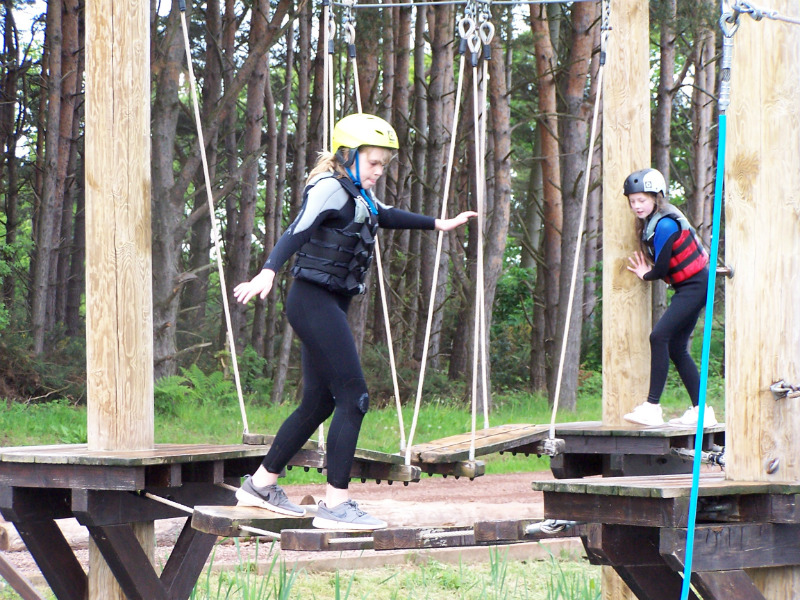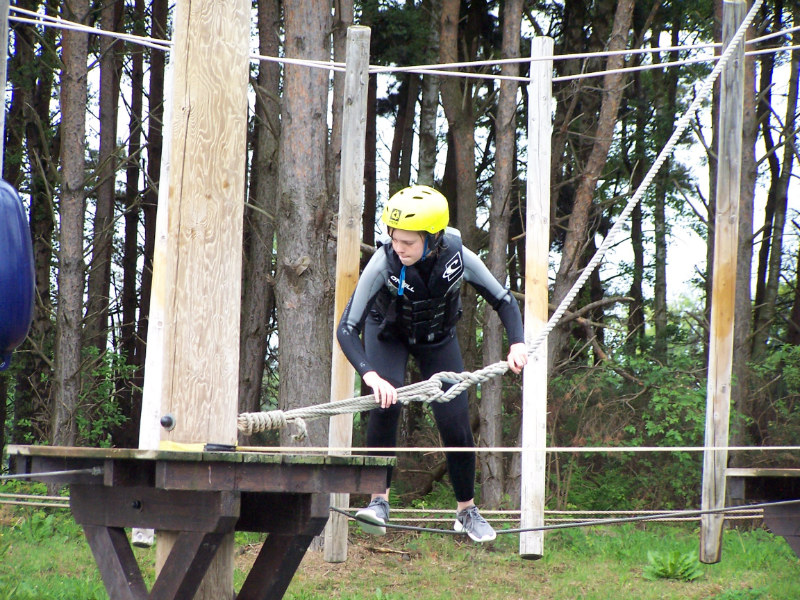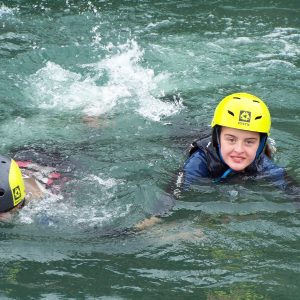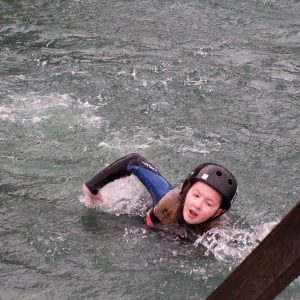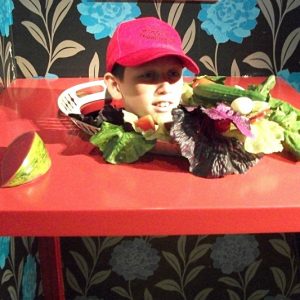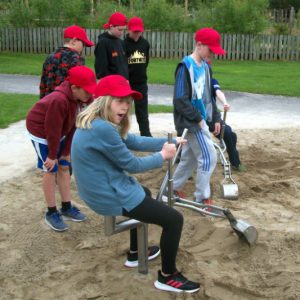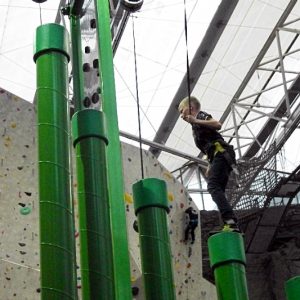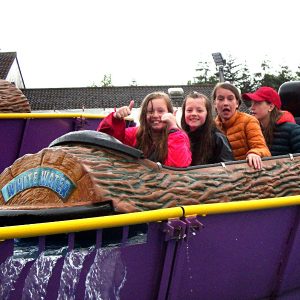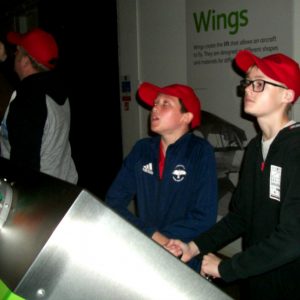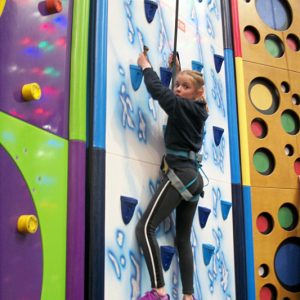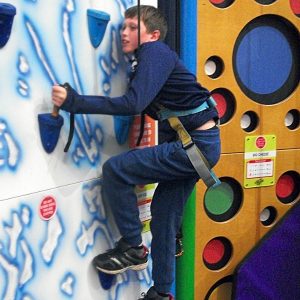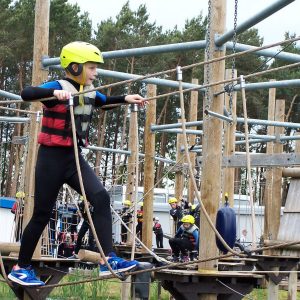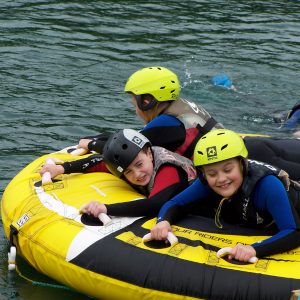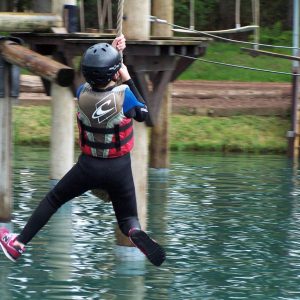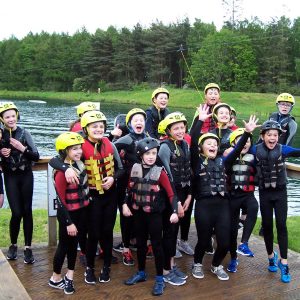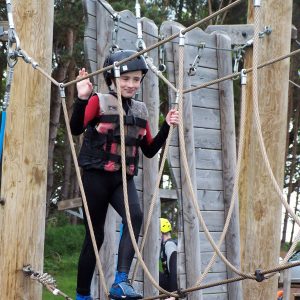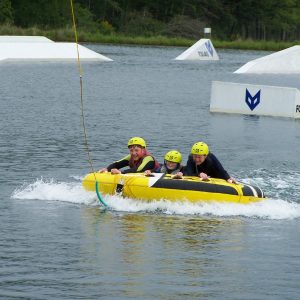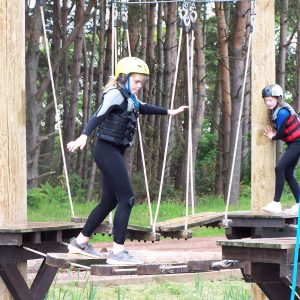 Unst v Yell Football and Netball – 23 May 2019
This is an annual event. This year Unst won the primary football and Yell won the primary netball. Some of our class played both sports. Some of the primary girls played in the secondary netball match too.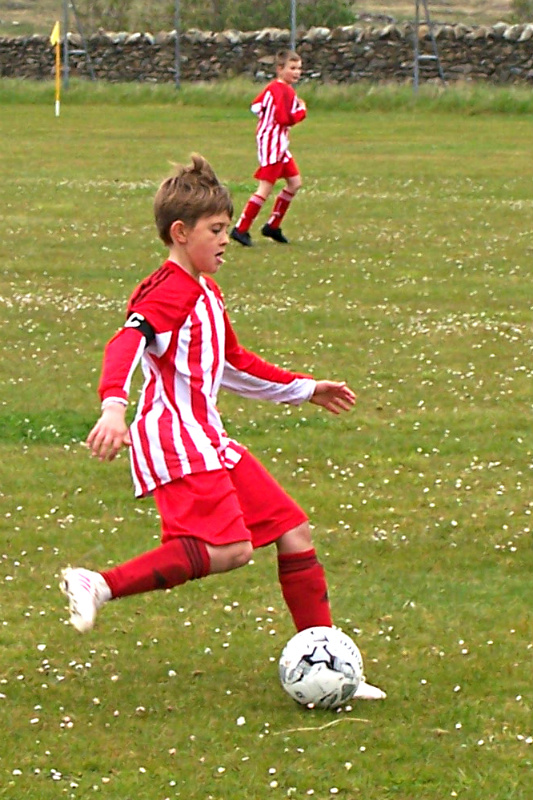 Active Schools Multi-Sport Event – 14 May 2019
Today we went to Lerwick to take part in this event with children from other small schools in Shetland. The five sports were athletics, rugby, dance, handball and ultimate frisbee. We were put into groups named after islands that compete in the Island Games: Hirta, Bermuda, Rhodes, Sark and Gotland. It was a very sociable event.
Primary Hockey Festival – 10 May 2019
We went to Brae today to play hockey on the all-weather surface. We were split into three teams, Saints (yellow), Jazz (red) and Magic (blue). Each team was on a different pitch and played six matches against other schools. It was good fun.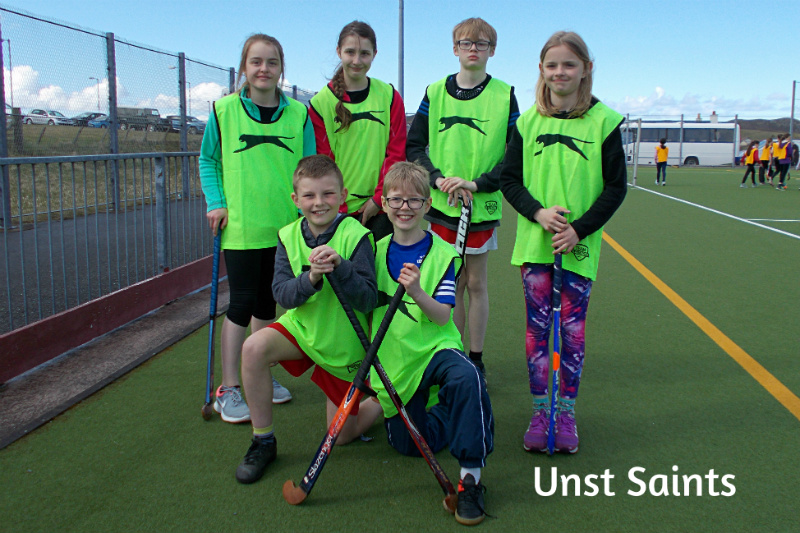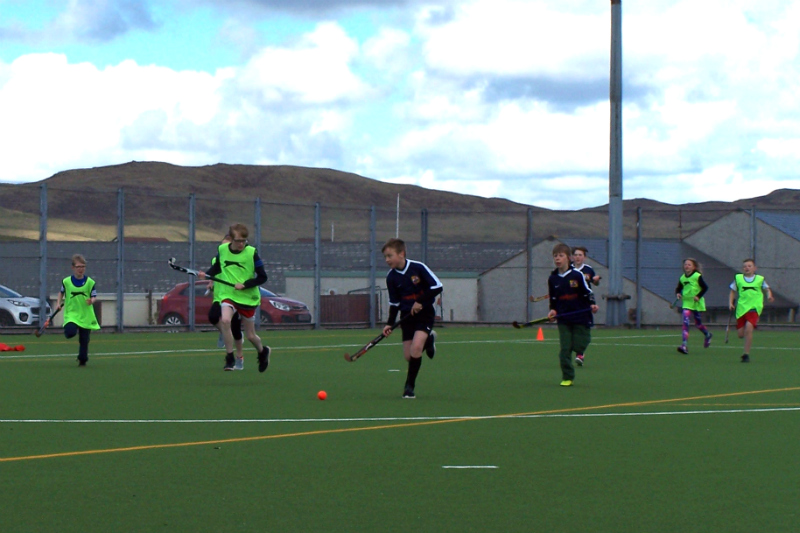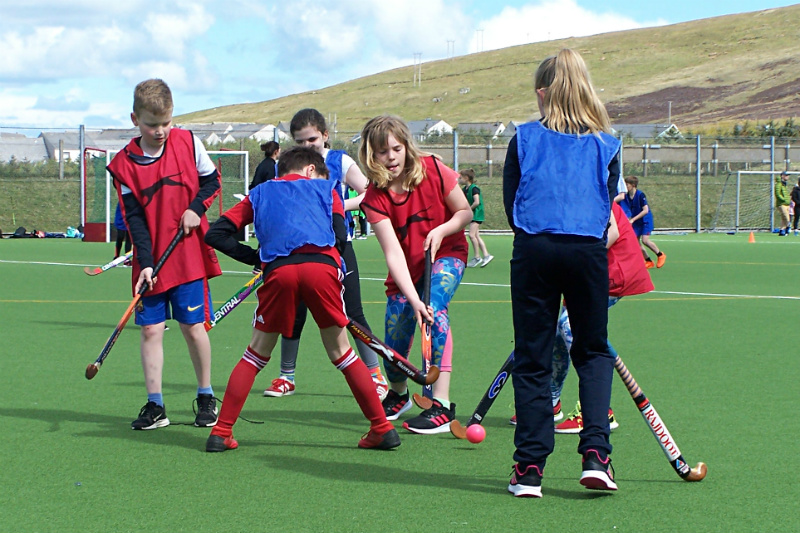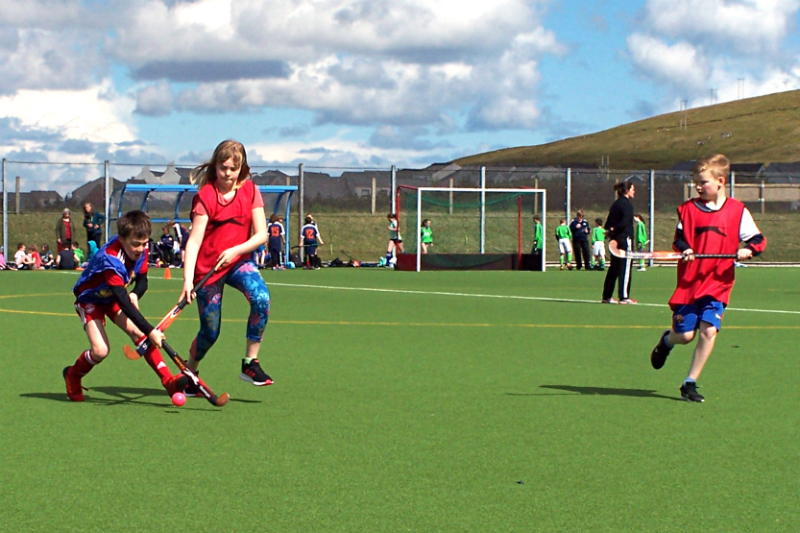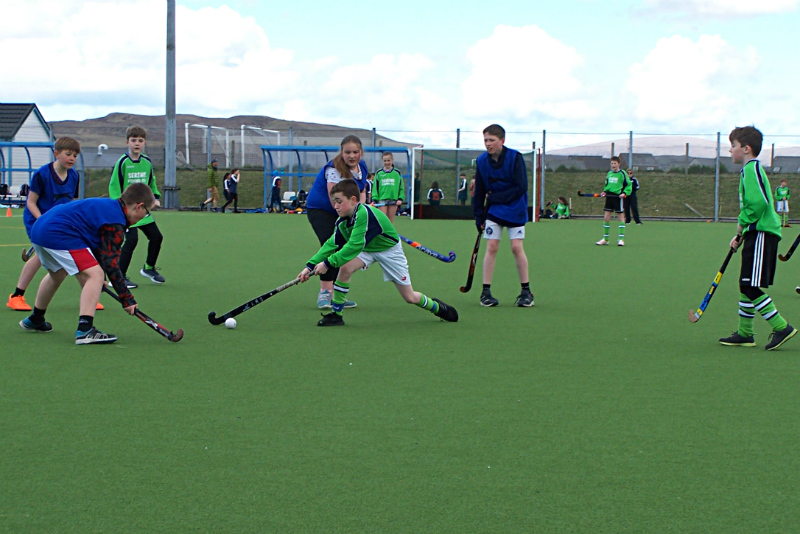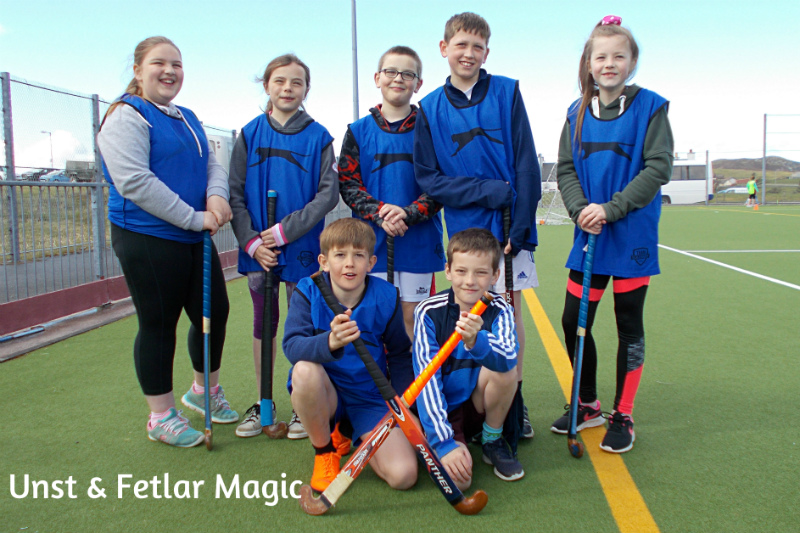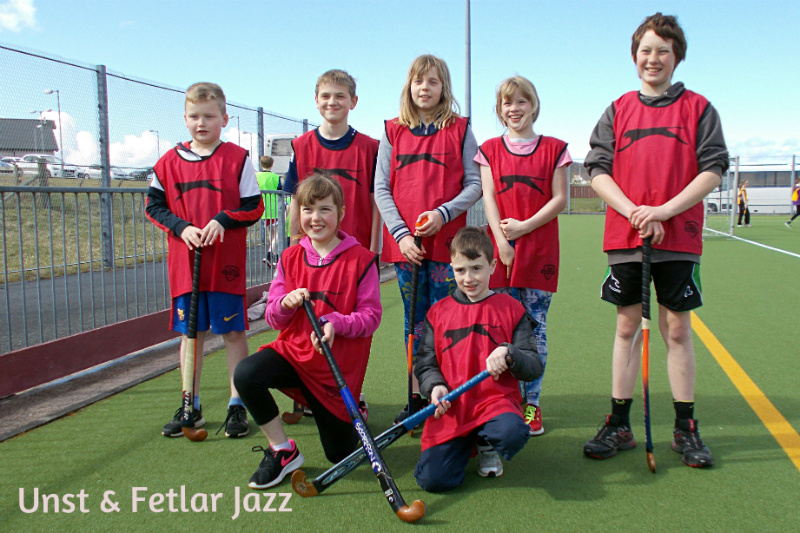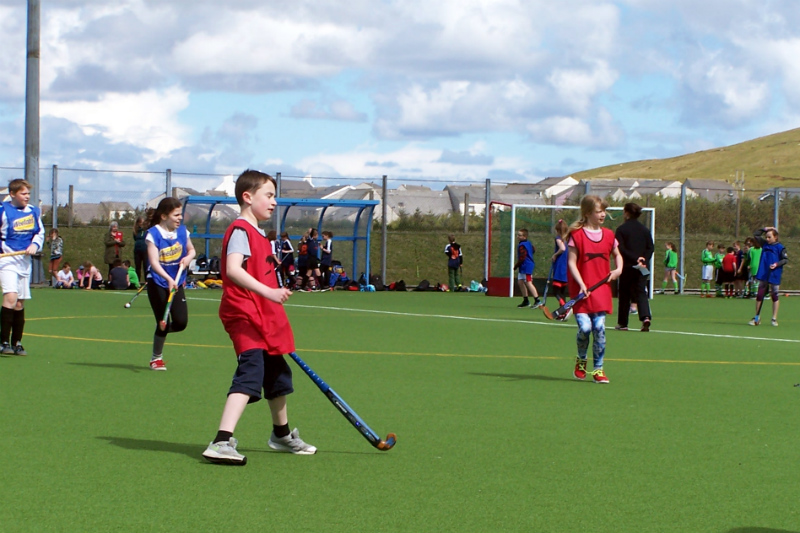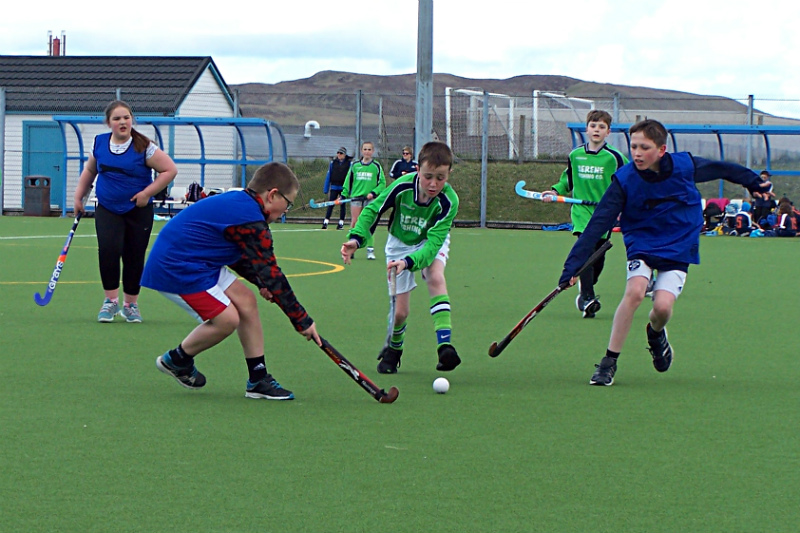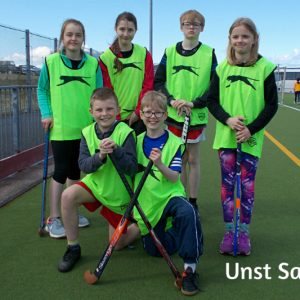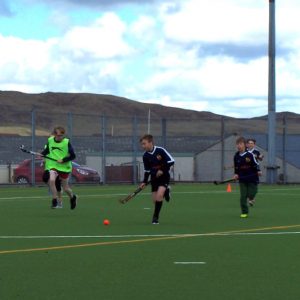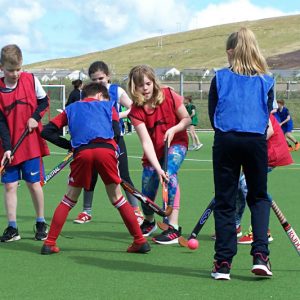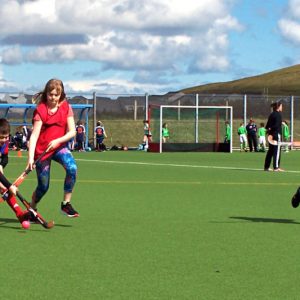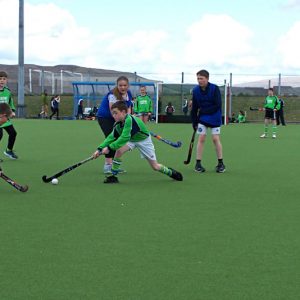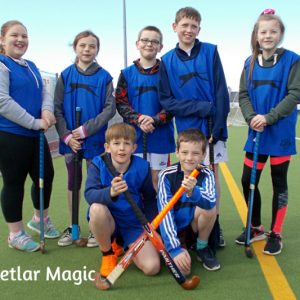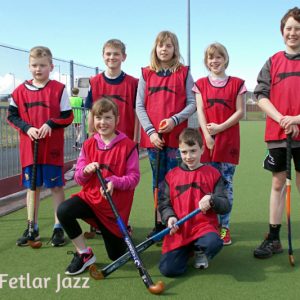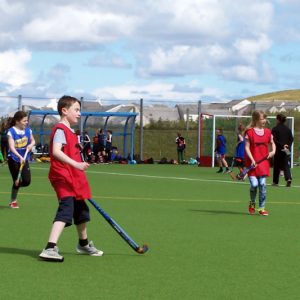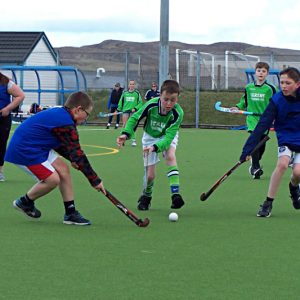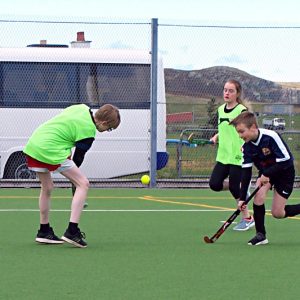 Mandarin lessons – 8 May 2019
This term, Yan Zhao has been coming to our class on Wednesdays to teach us Mandarin and to tell us about Chinese culture. Recently we have been learning the names of the colours. Today we finished making Chinese opera masks. Different  colours represent different characteristics.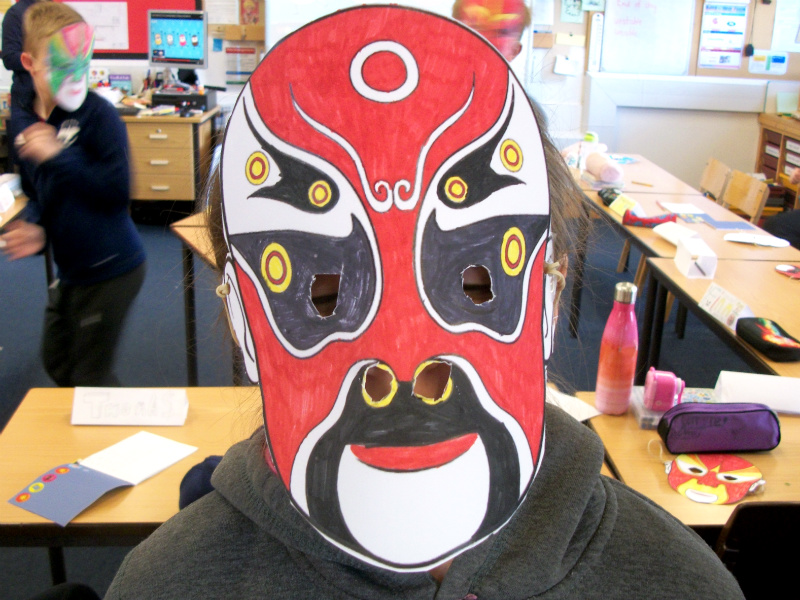 Celebrating diversity – 3 May 2019
Today at assembly we thought about what makes each of us unique and how we should respect differences.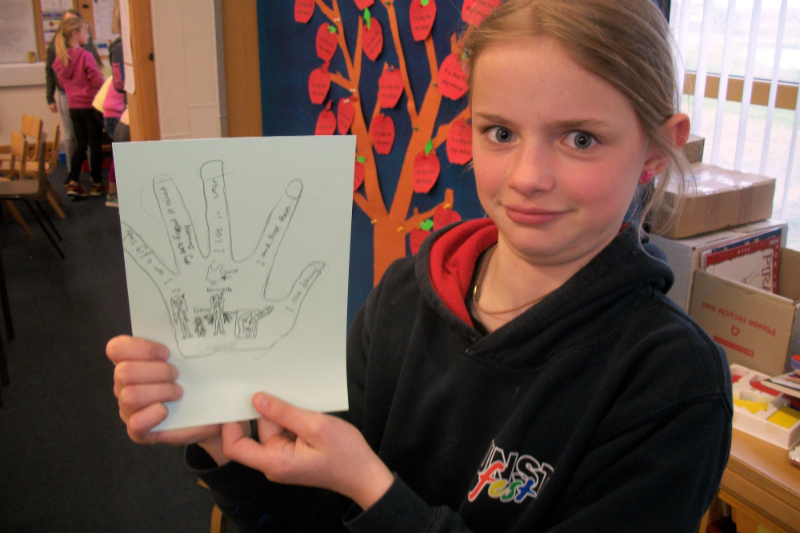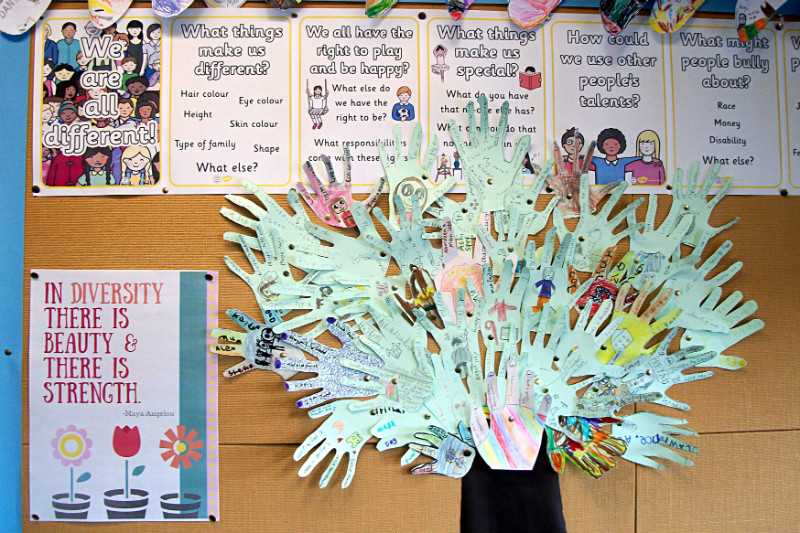 Top School Bowling Competition – 27 March 2019
A team of four from our class travelled to the Clickimin in Lerwick today to compete in the carpet bowls competition for primary schools. After winning the first three games 8-2, 8-2 and 7-2, we were narrowly beaten 6-4 in the semi-final.
Frogs – 20 March 2019
We have rescued some frogs in the school grounds (when they were in places where they may have been accidentally trampled on) and put them in Trolla Water. We have also put a small amount of frog spawn in a tank in the classroom so that we can watch the development.
What's Under Your Feet? – 18 March 2019
It was time to take part in this national survey again. We dug up two 30 cm squares of turf on the playing field and searched through the soil for worms and other invertebrates. The boys found five worms in their sample and the girls found 25. We measured the lengths of the worms. The longest one was 9.5 cm.
Shetland Primary Netball Champions – 11 March 2019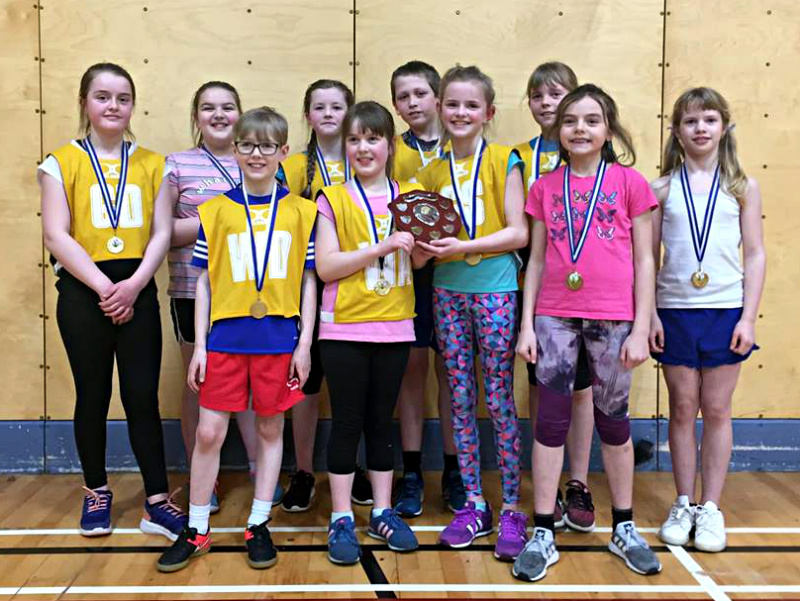 The Unst primary netball team qualified for the finals day in Scalloway. First we won against Whiteness. In the final we defeated Sound Blue 6-3. This is the first time that Unst have been champions – a great performance!
World Book Day – 7 March 2019
Today all the school students got together for a shared reading session. Some of our class read books to the younger children. Julie brought books from the library to choose from, but some of us had our own books.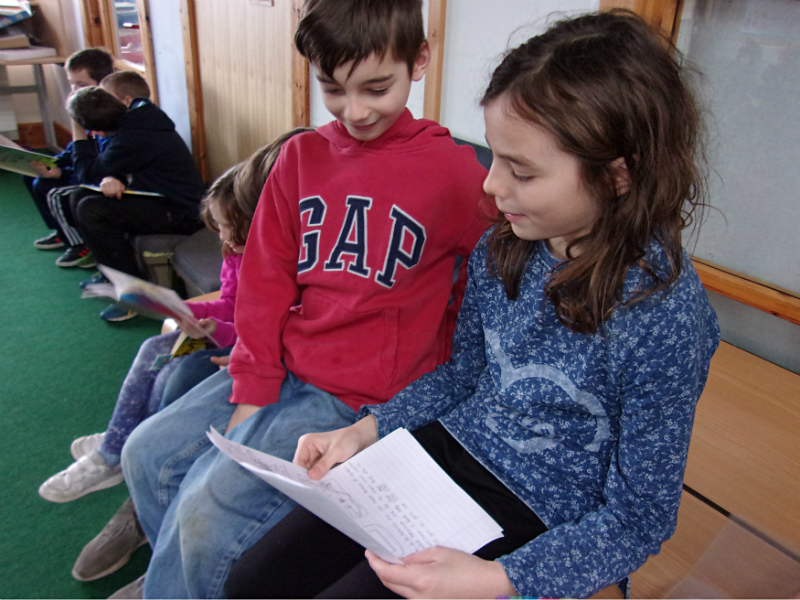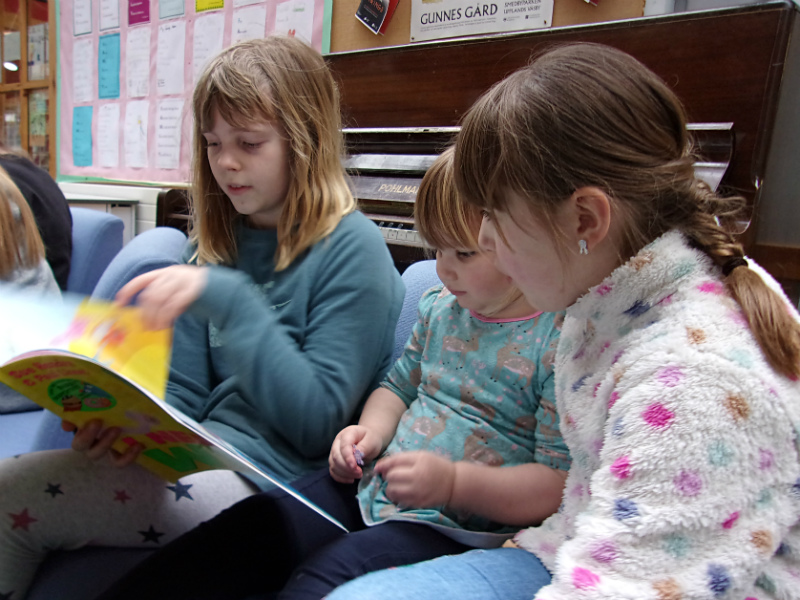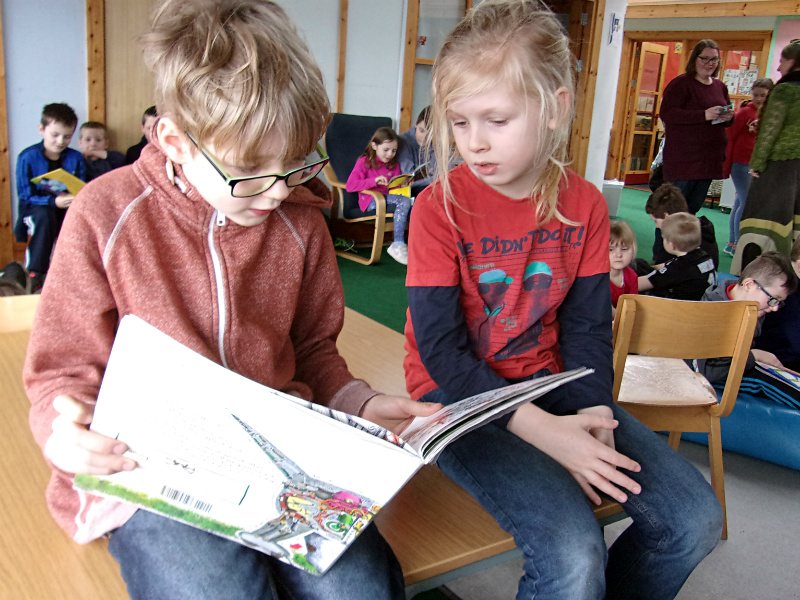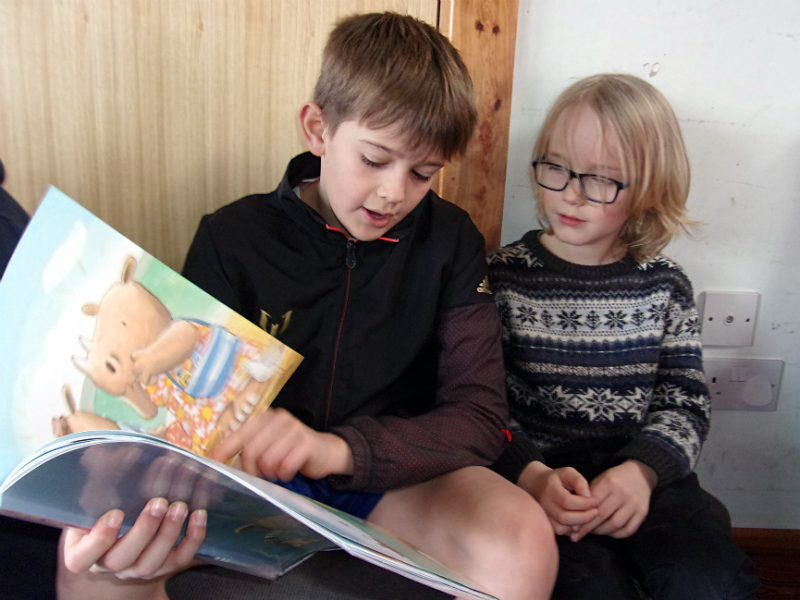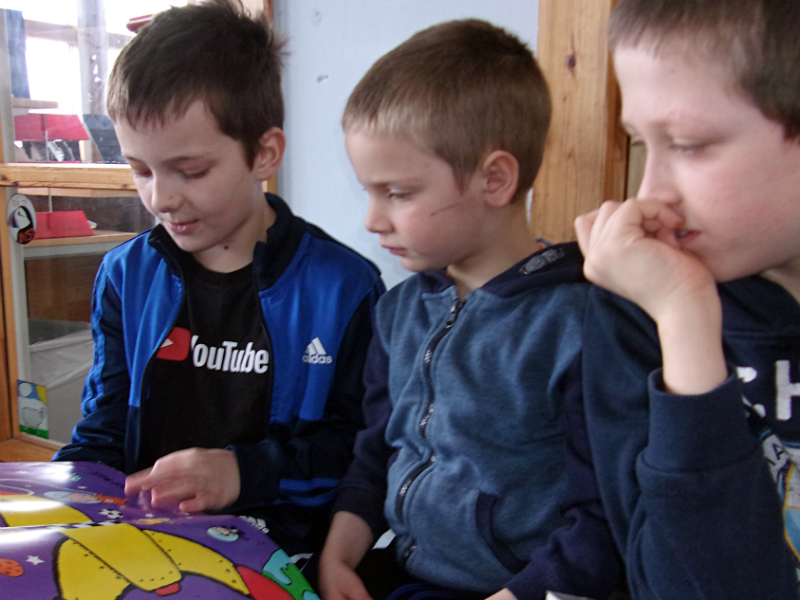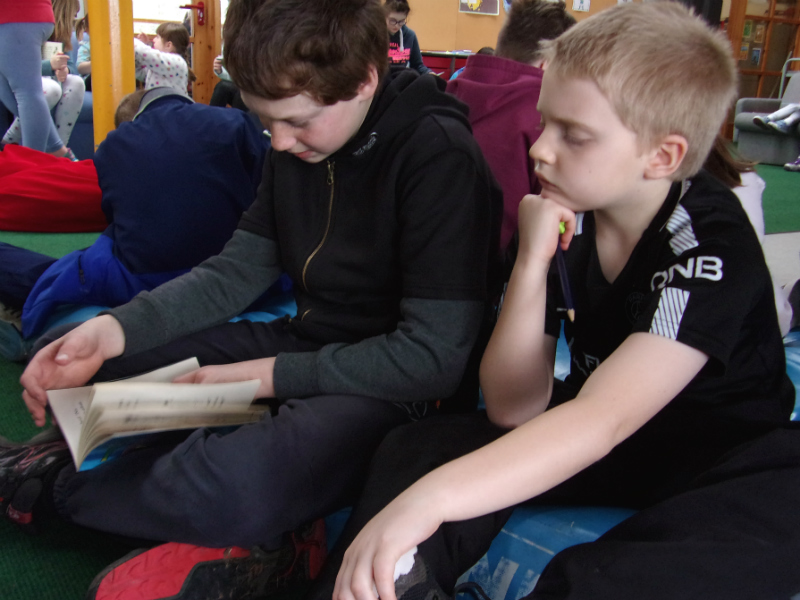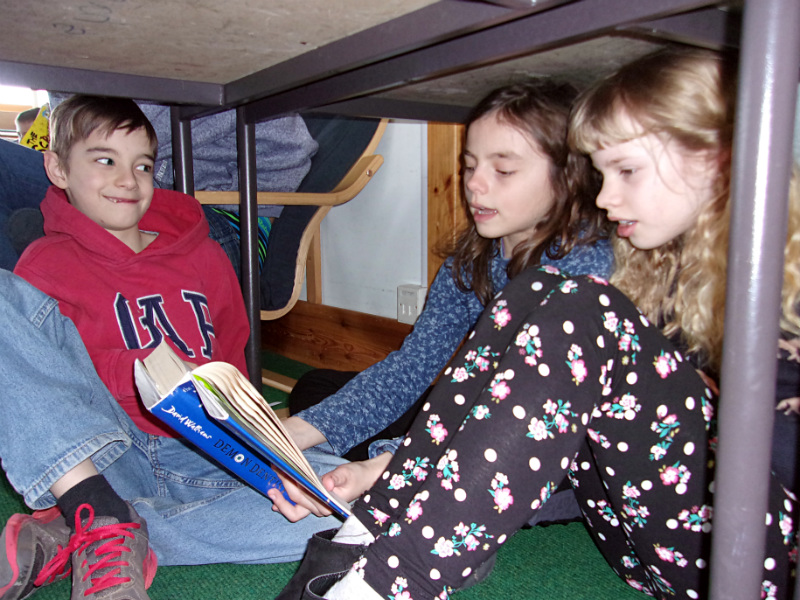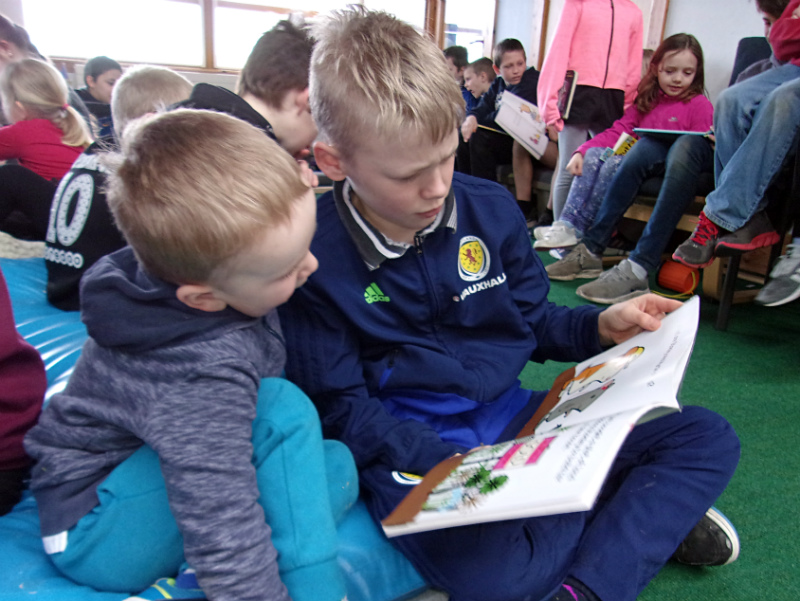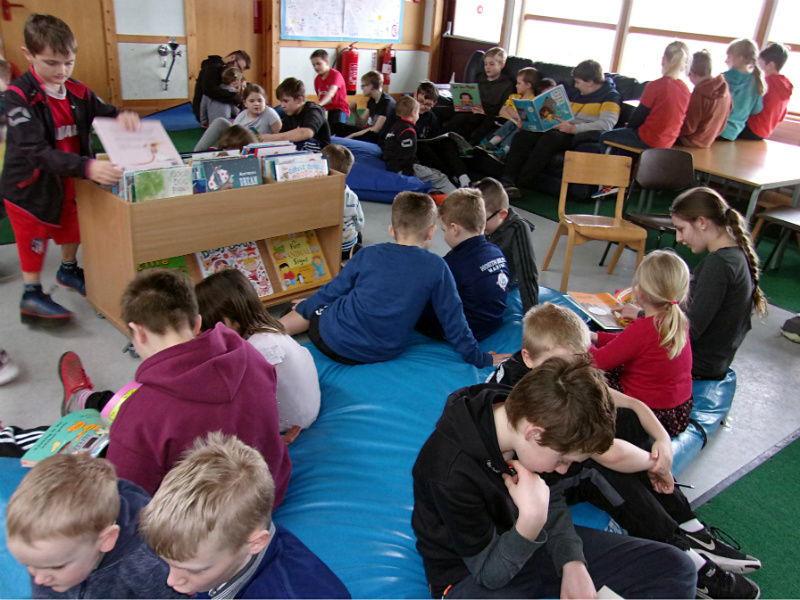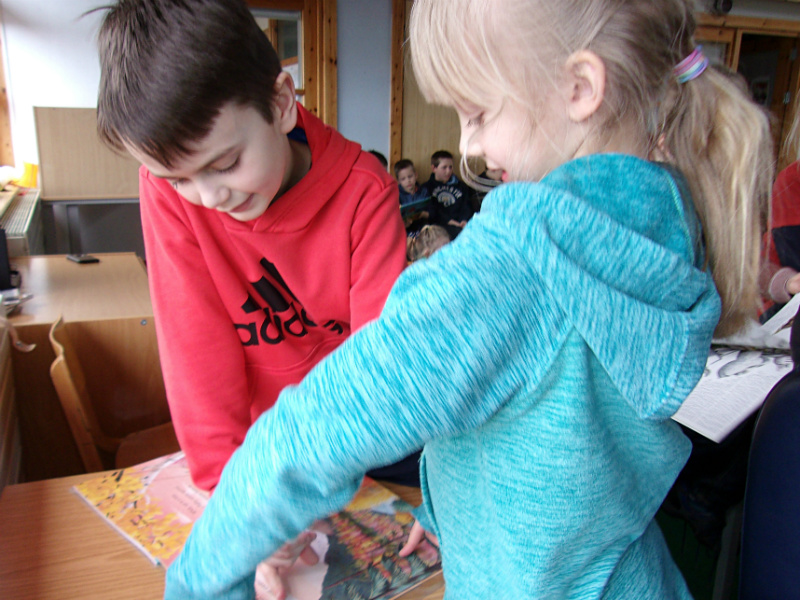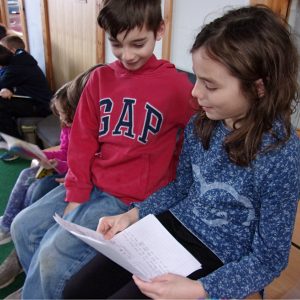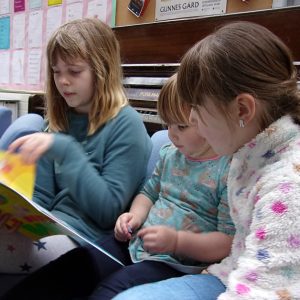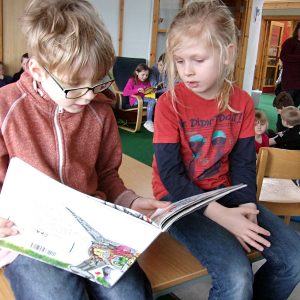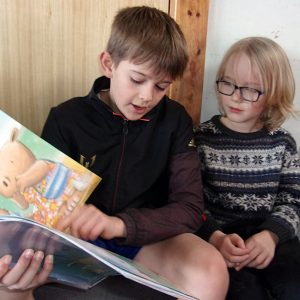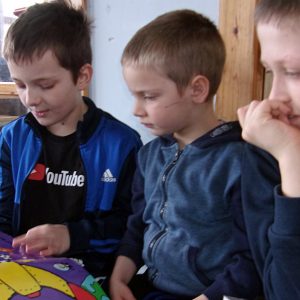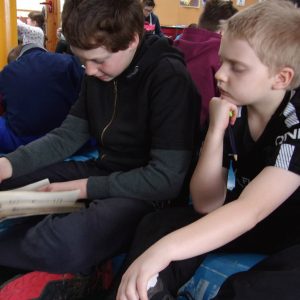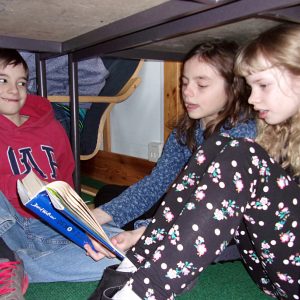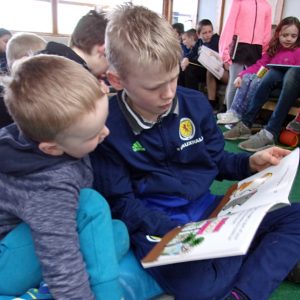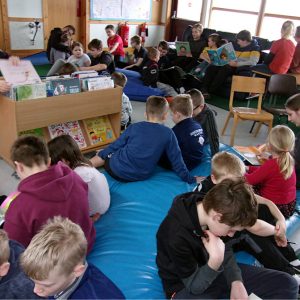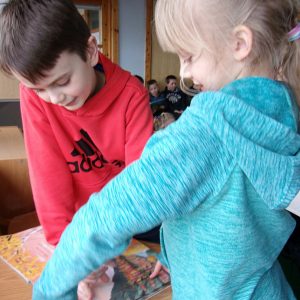 Badminton – 12 February 2019
This afternoon Jane from Badminton Scotland visited the school and did a training session with us. We got some great tips about how to improve our badminton skills and we had a lot of fun.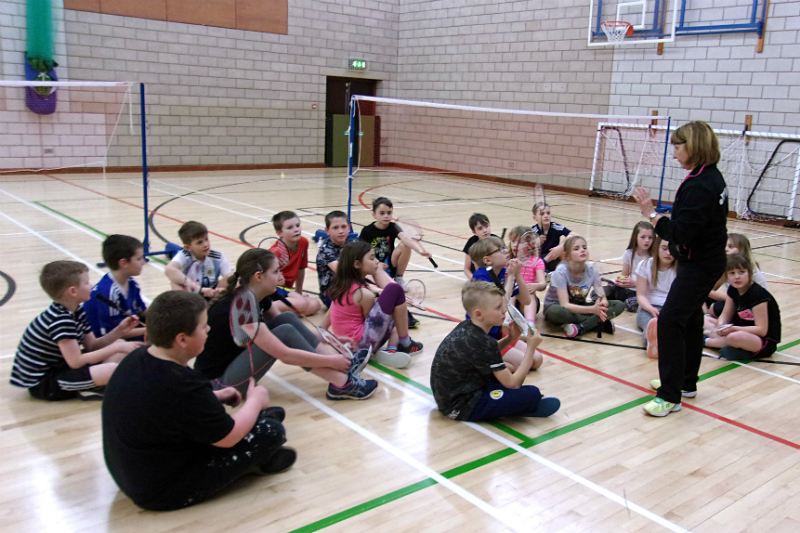 Uyeasound Up Helly Aa – 8 February 2019
This morning we had the customary visit of the Uyeasound Jarl Squad.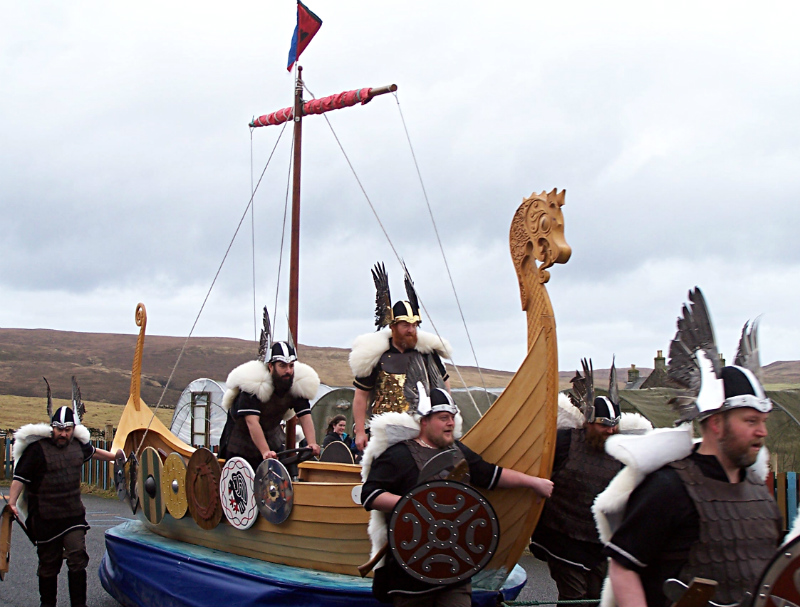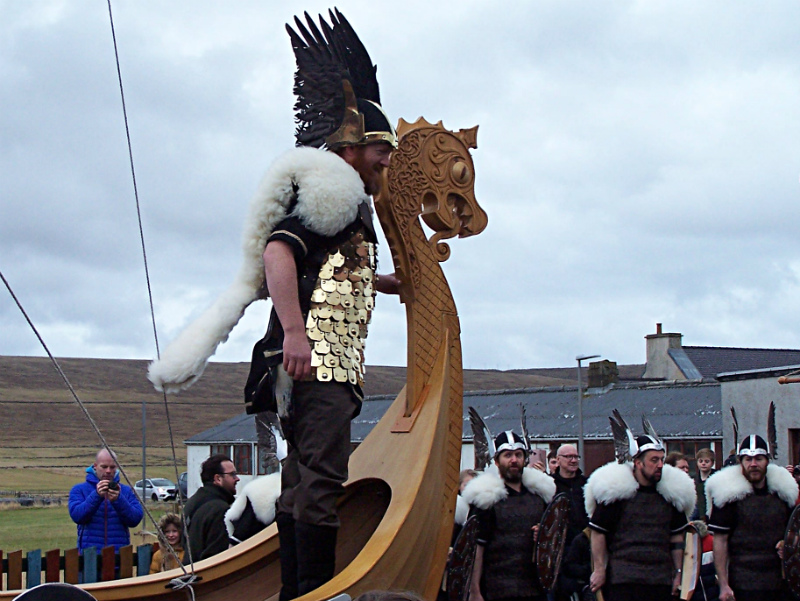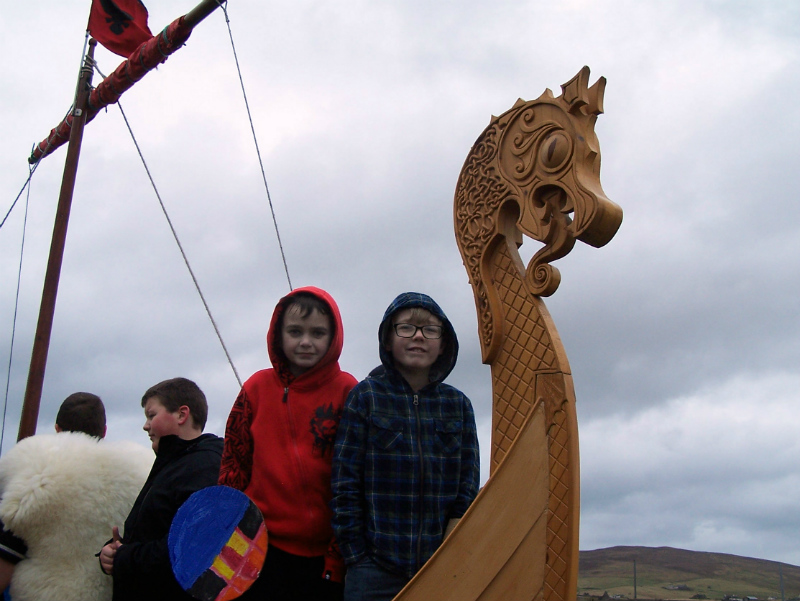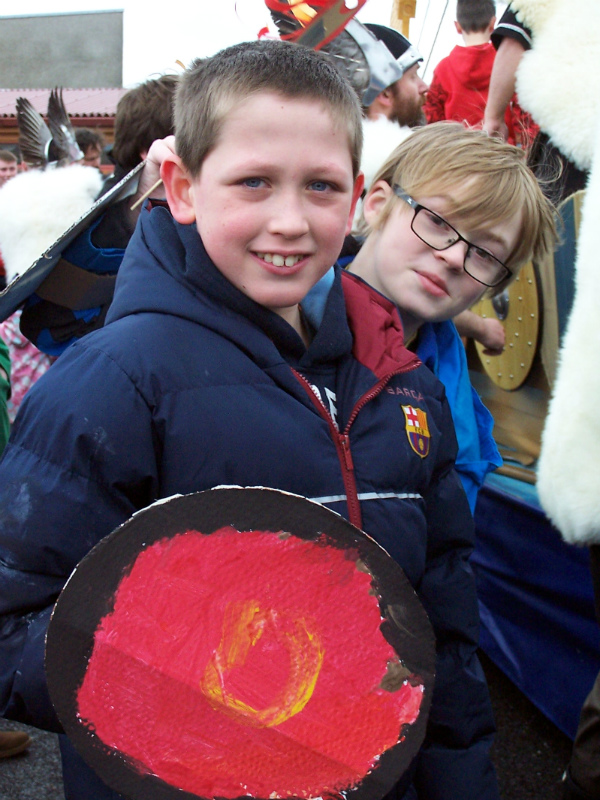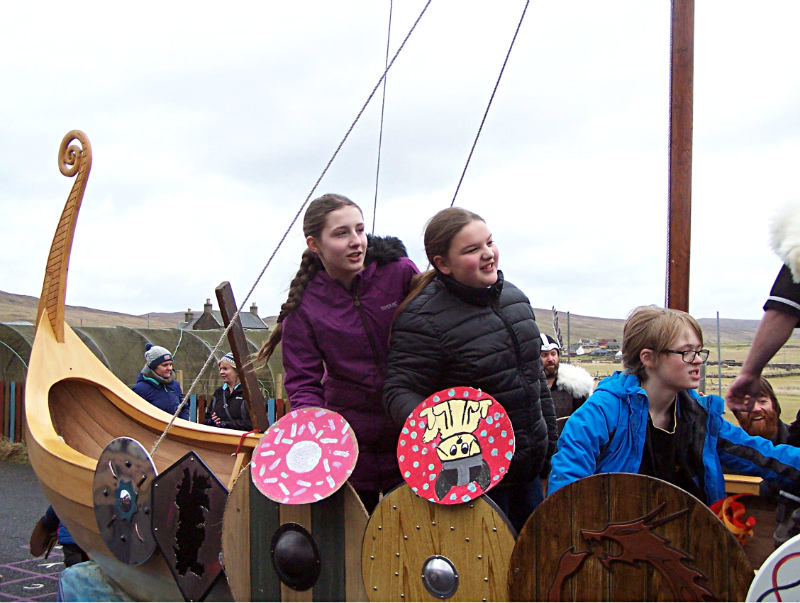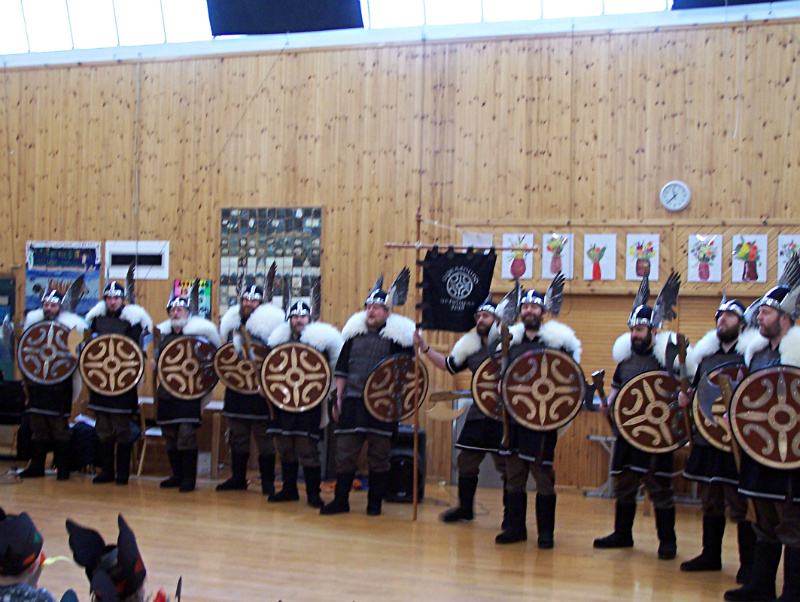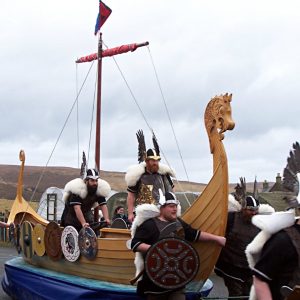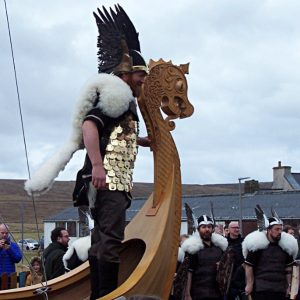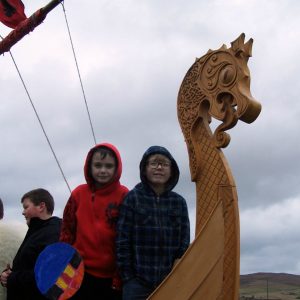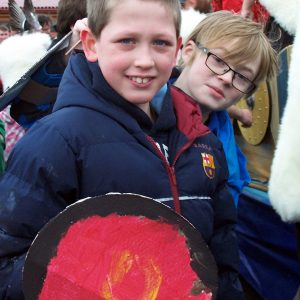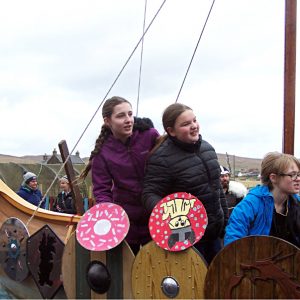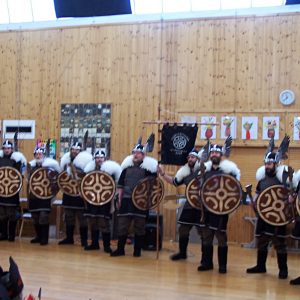 Global School Play Day – 6 February 2019
Today we were allowed to bring toys into school and in the afternoon we had 2 hours of unstructured play. The only restriction was that games played on computers or other electronic devices were not permitted. www.globalschoolplayday.com
Visit from Cooke Aquaculture – 11 January 2019
At today's assembly, David and Michelle from Cooke Aquaculture came to tell us about the work that the company does in Shetland and across the world.
Primary Christmas Party – 20 December 2018
Primary 7 students were given the responsibility of organising a party for all the other primary children. The party took place this afternoon and was a big success. Games included pass the parcel and the four corners game. Then we had ice-cream and jelly before Santa arrived to give everyone a present.
Christmas Jumper Day – 14 December 2018
Lots of us were wearing Christmas jumpers today. It was school Christmas Dinner too. The canteen staff had prepared an amazing amount of delicious food. We also got crackers.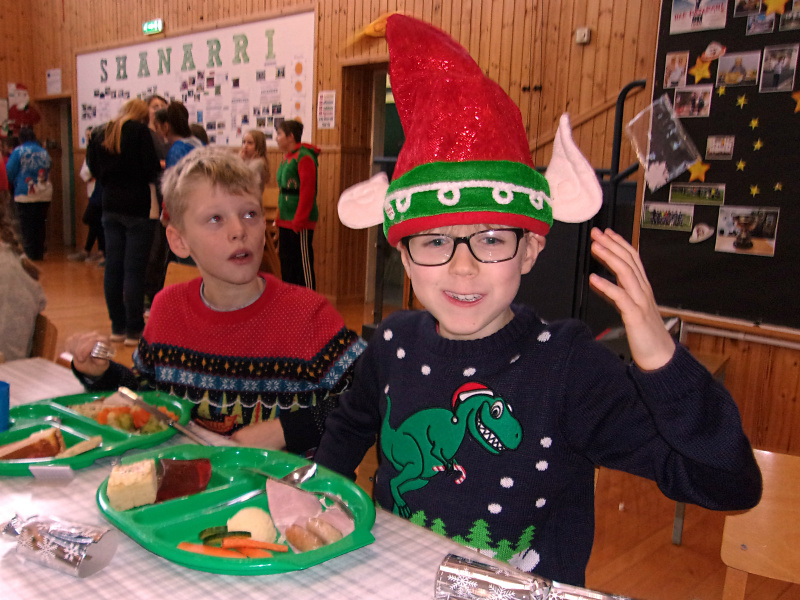 St Andrew's Day/Snack Tasting – 30 November 2018
Today's assembly was in two parts. First we all had a chance to try different fruits and some other snacks. A tally was made of how many people liked each snack. The idea was to find out which new snacks may be popular in the tuck-shop.
In the second part of the assembly we learned about St Andrew and how he came to be the patron saint of Scotland.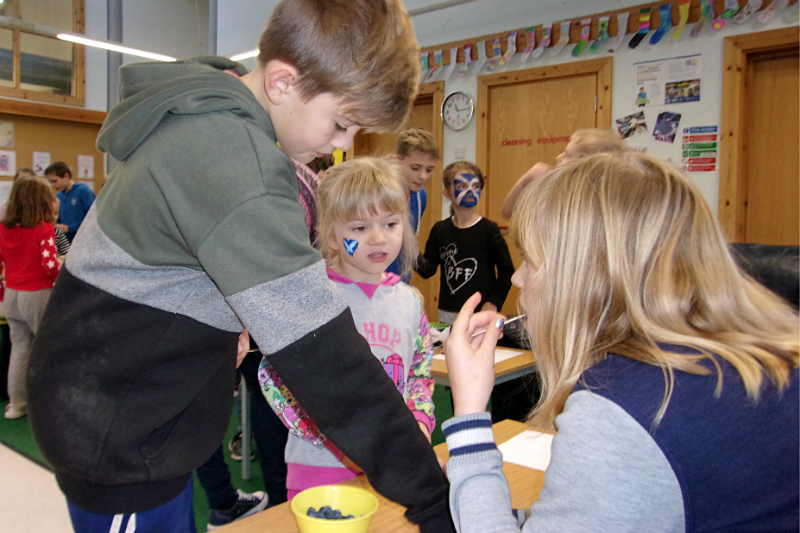 Follow the Vikings – 21 November 2018
This morning we had a live link-up with the JORVIK Viking Centre. We were told lots about how the Vikings lived and we also had a chance to ask questions.
In the afternoon Gunnes told us about things that the Vikings made and we were able to handle some replica objects. Thomas Olsen told us the story of Thor's Fishing Trip.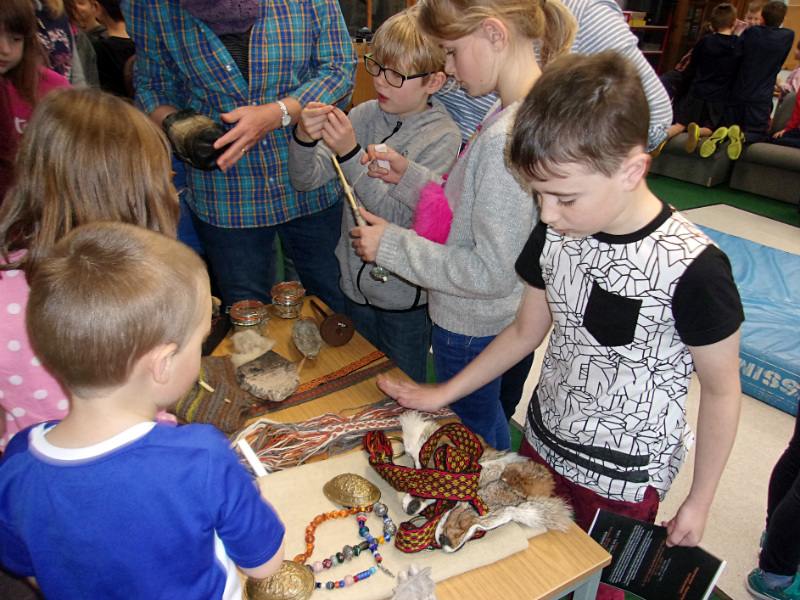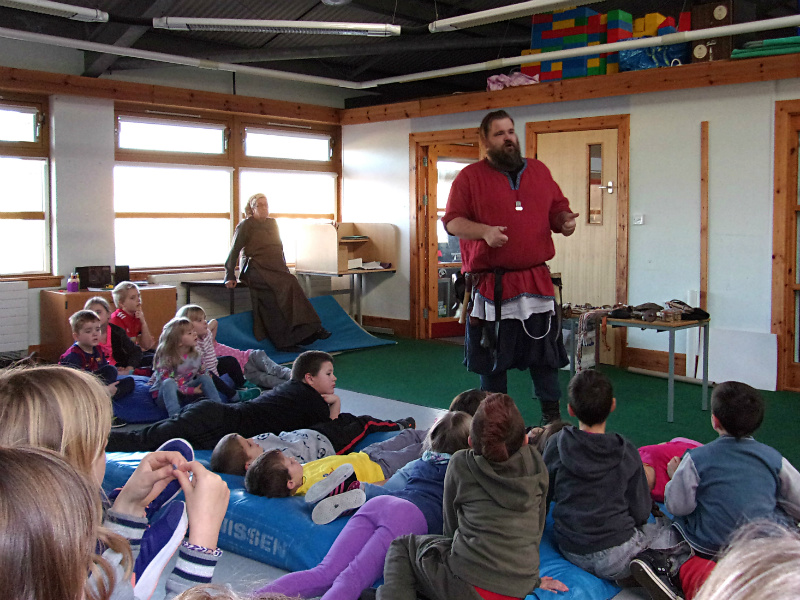 Children in Need – 19 November 2018
Here we are, taking a break from the Daily Mile to show what we wore to school today.
Odd Socks Day – 12 November 2018
As part of Anti-bullying Week, lots of us wore odd socks today to celebrate our uniqueness, which is what makes each one of us special. Life would be boring if we were all the same, wouldn't it?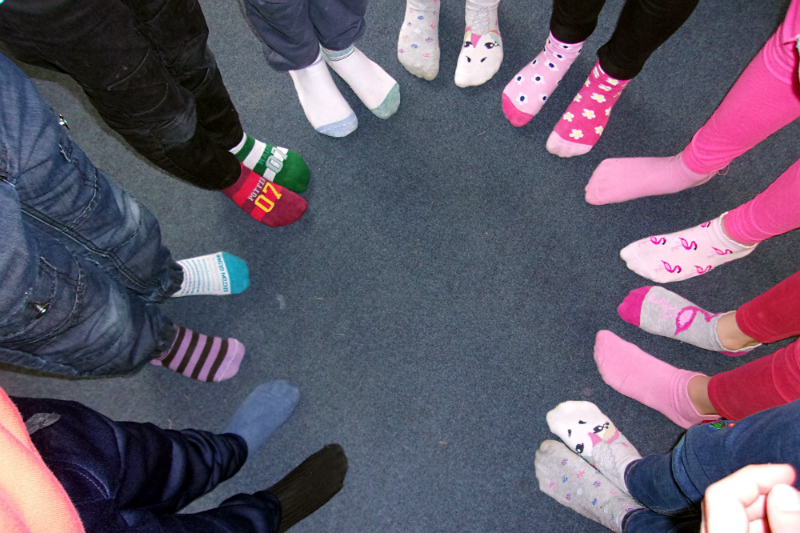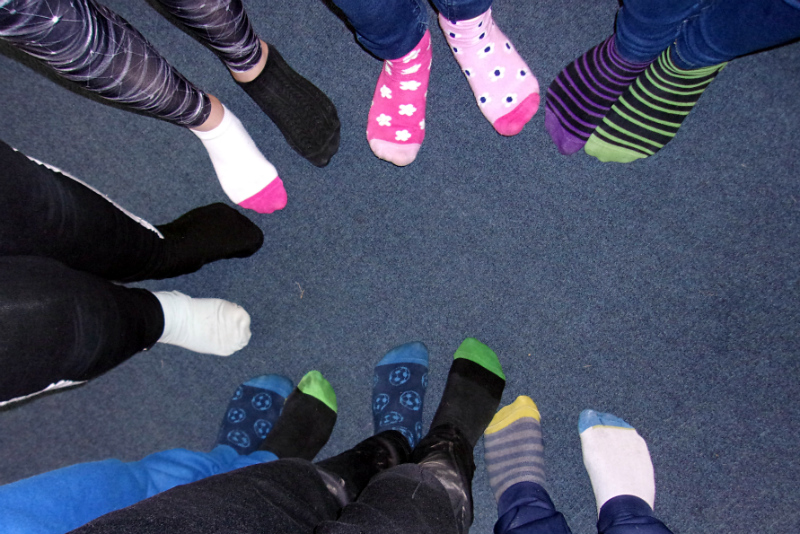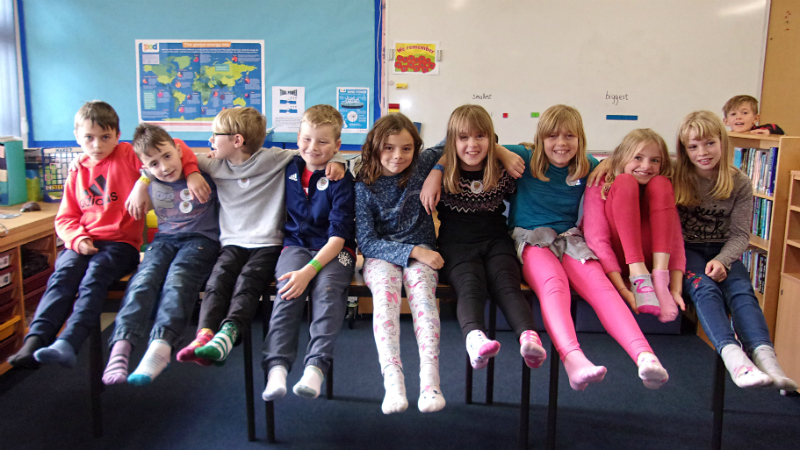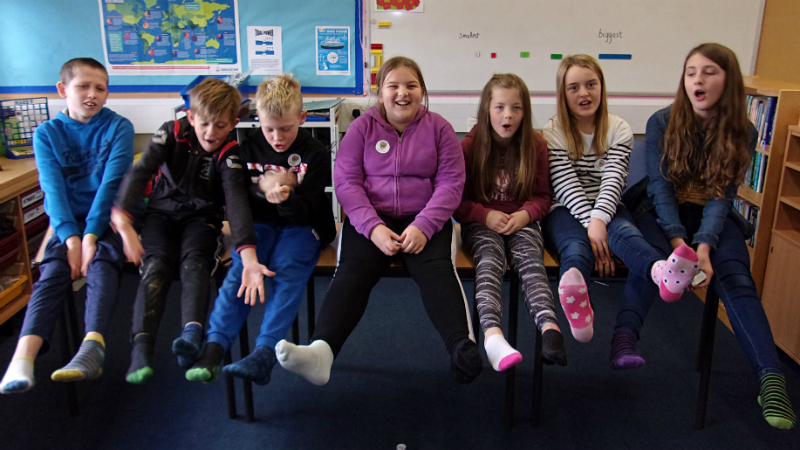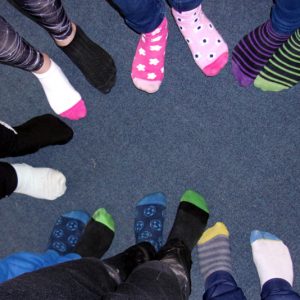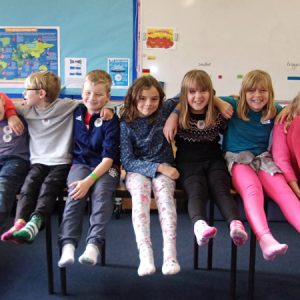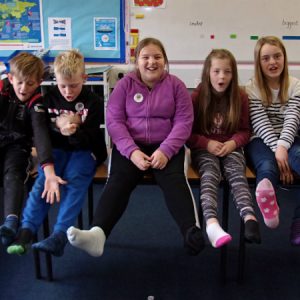 Carving Pumpkins – 31 October 2018
This afternoon we carved pumpkins to use at the Halloween parties this evening.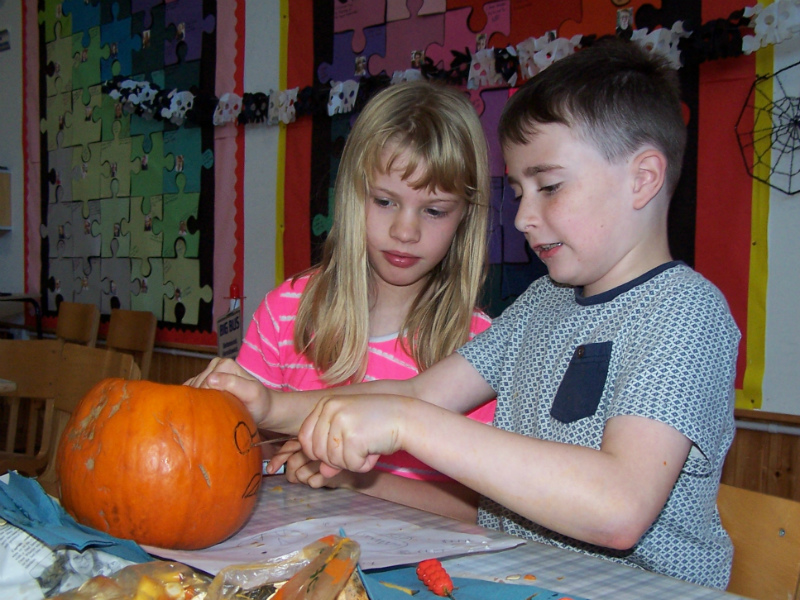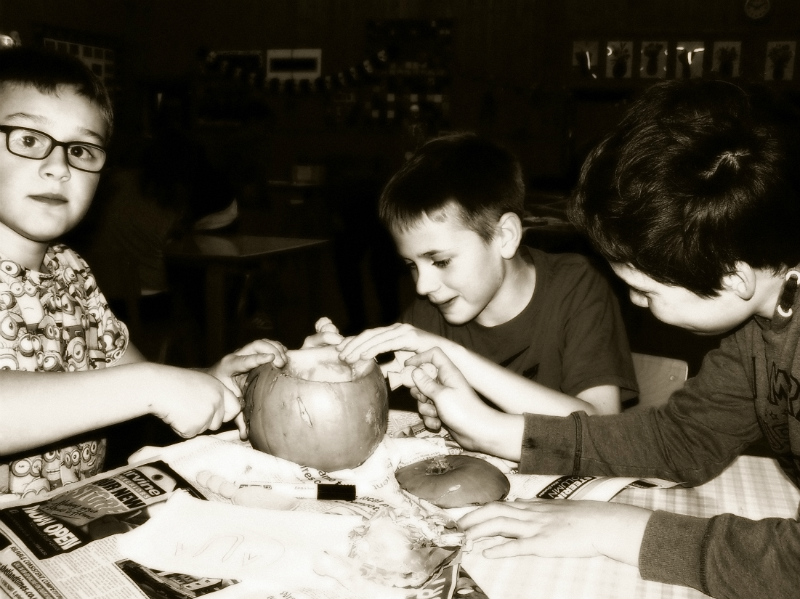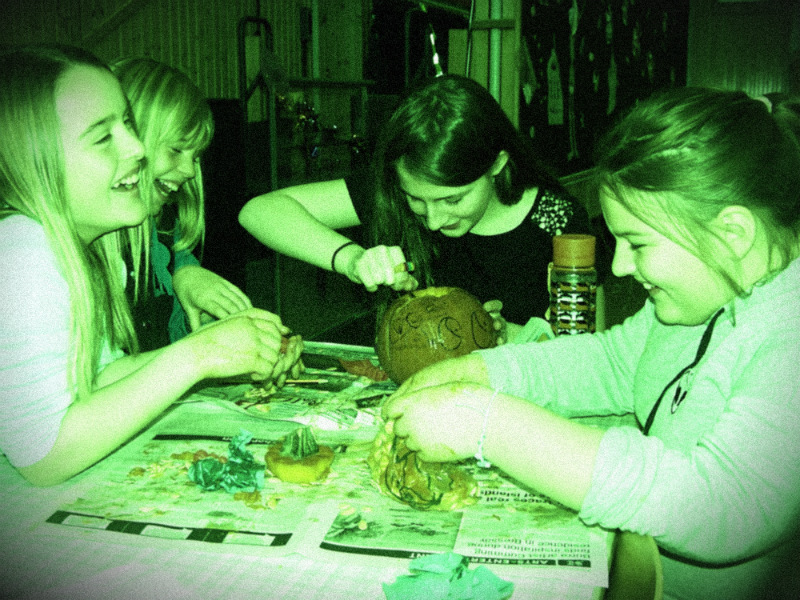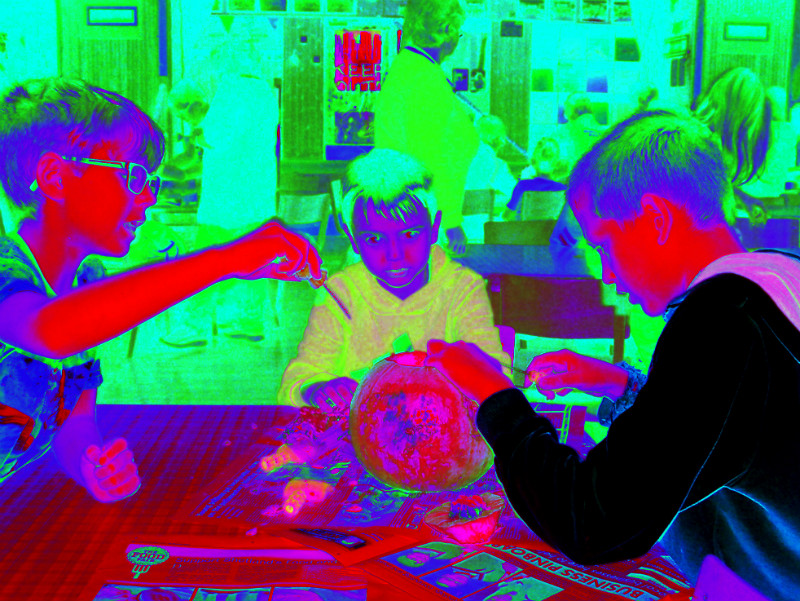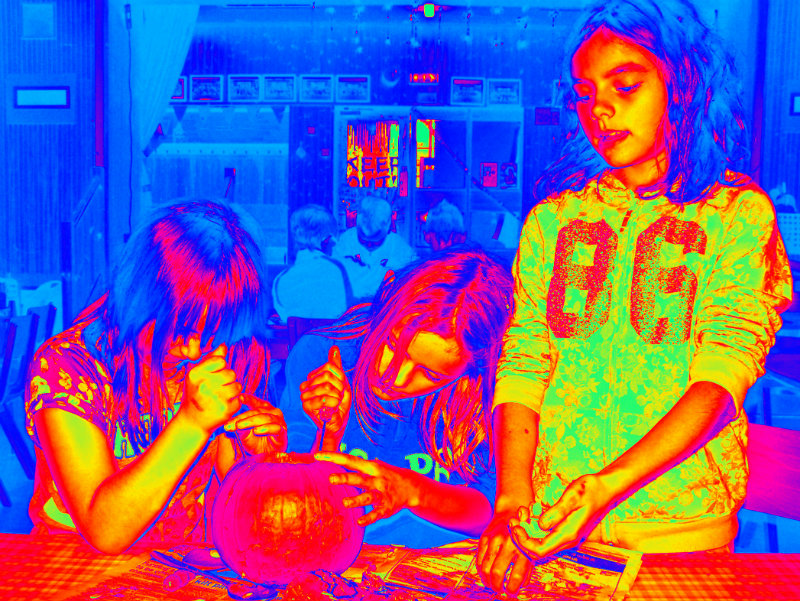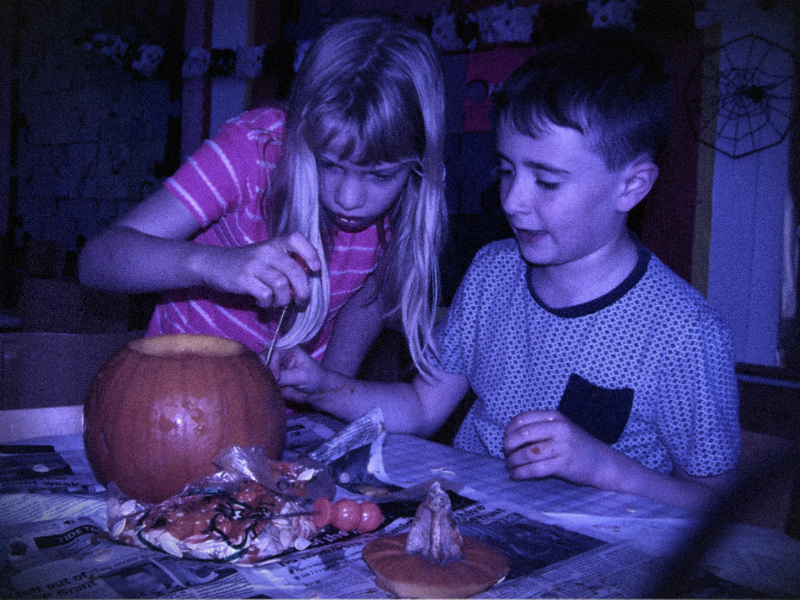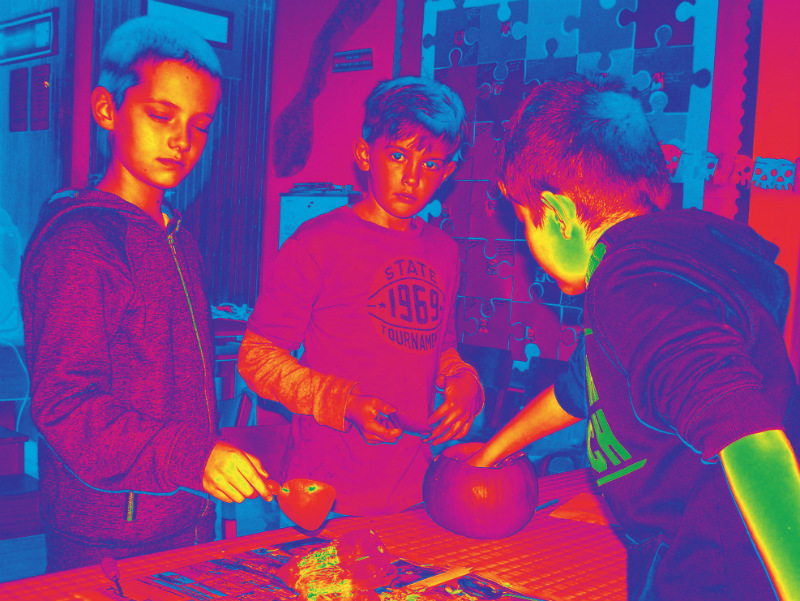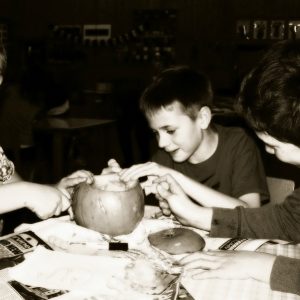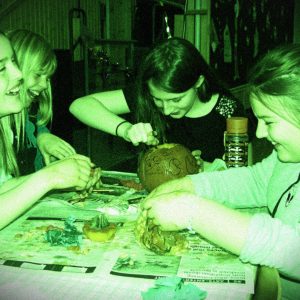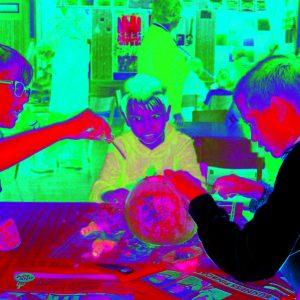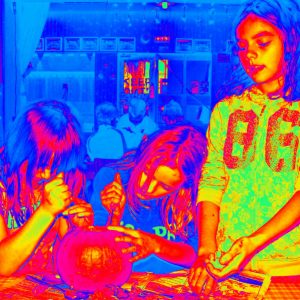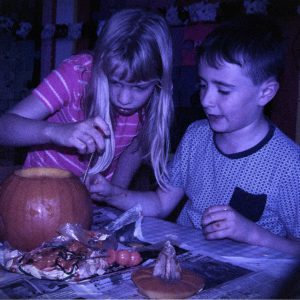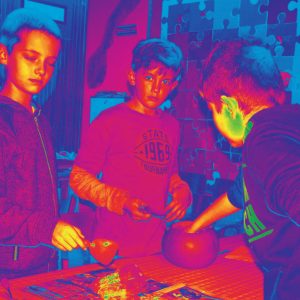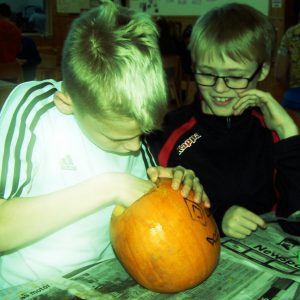 What's Under Your Feet? – 8 October 2018
Today we did our first What's Under Your Feet? survey for this school year. We split into two groups and had to dig out a 30 cm x 30 cm square of turf each. We dug through the turf with our hands, looking for worms and other invertebrates. Some of us measured the worms and wrote down the results. When we had finished the count, we replaced the soil, turf and worms.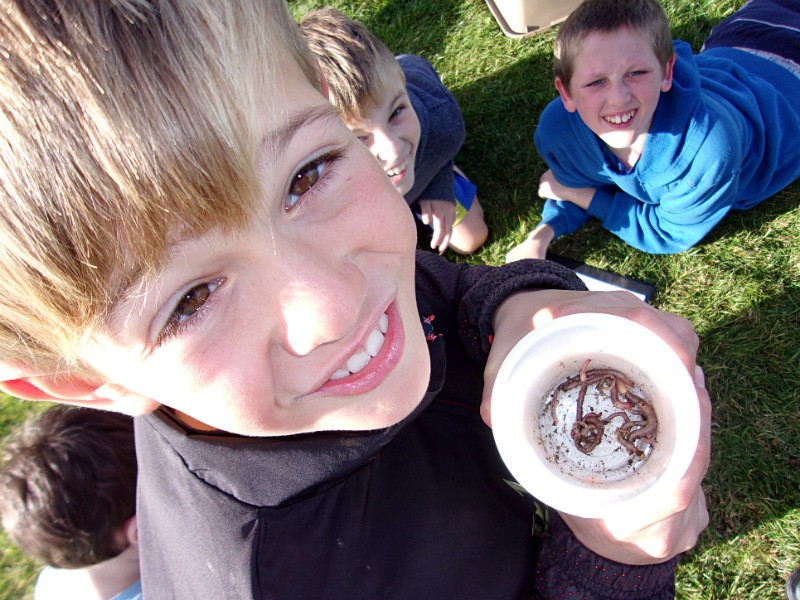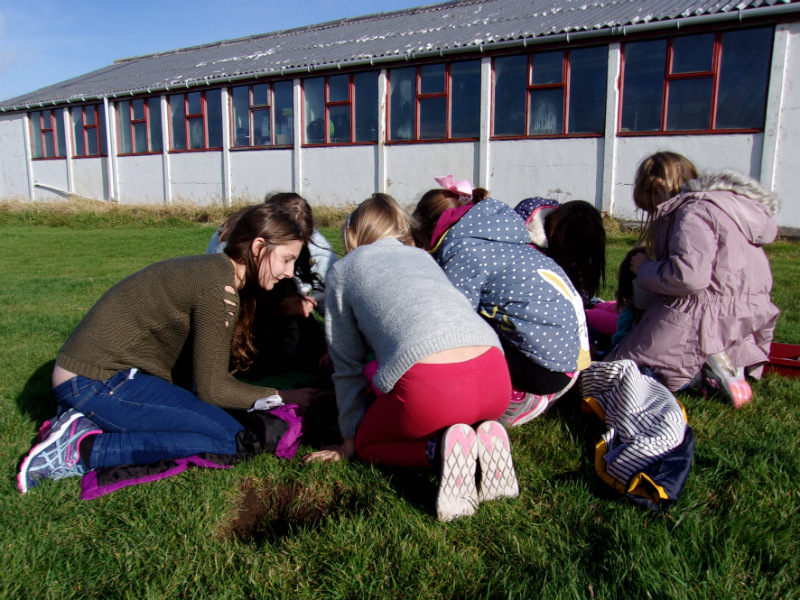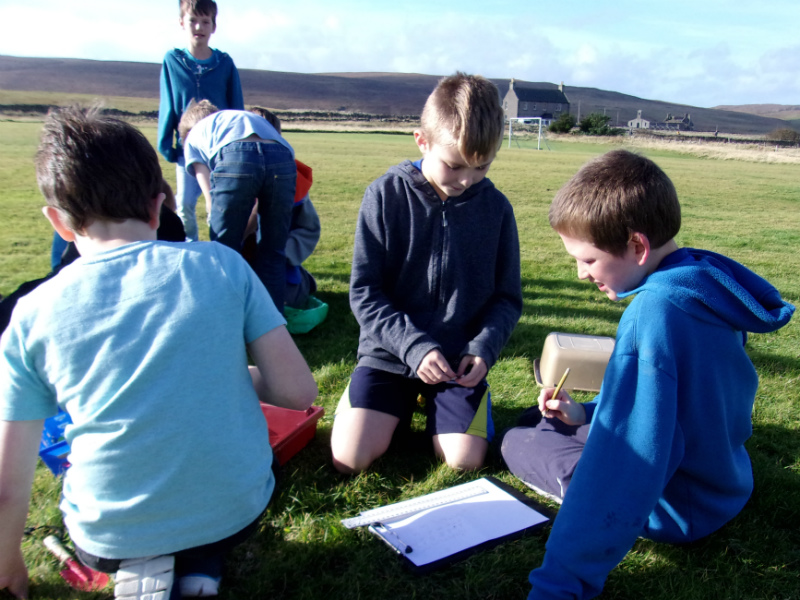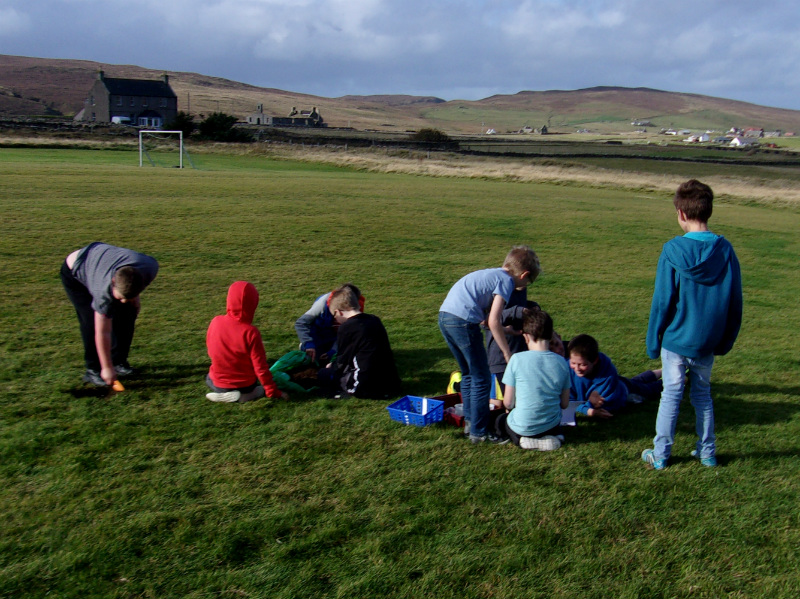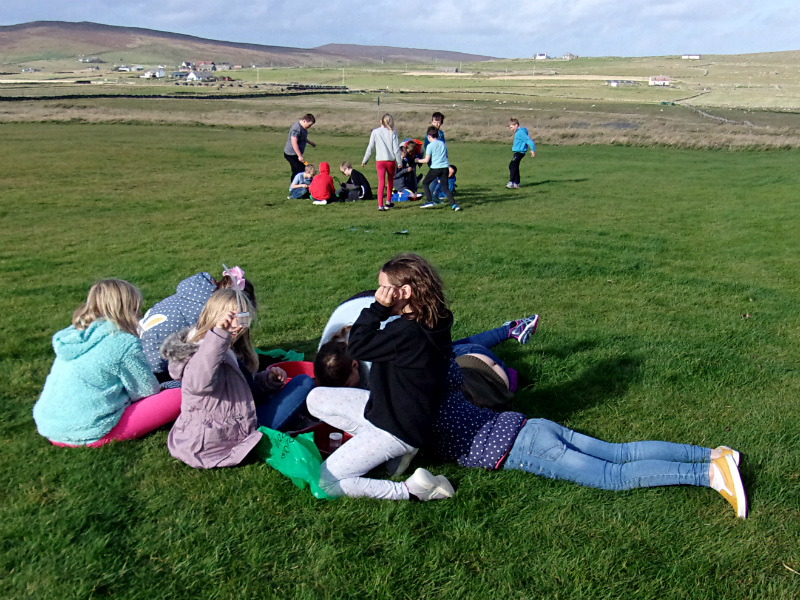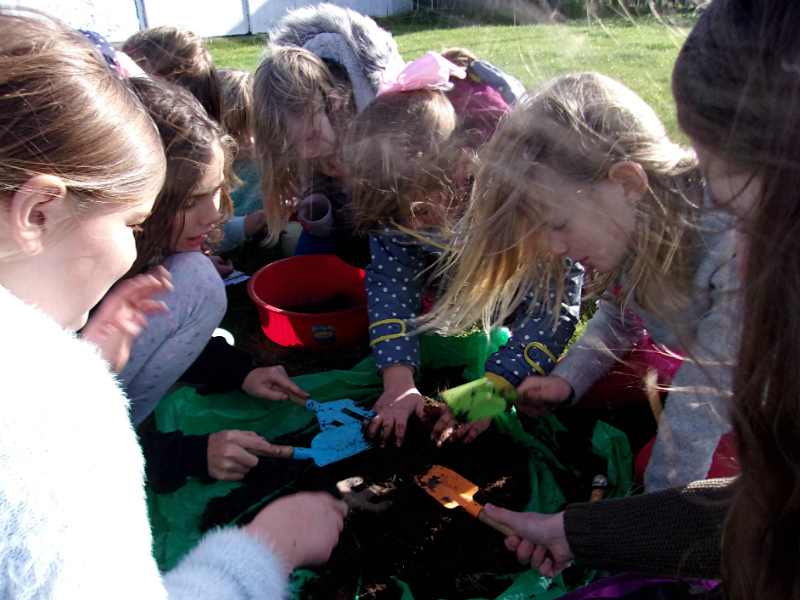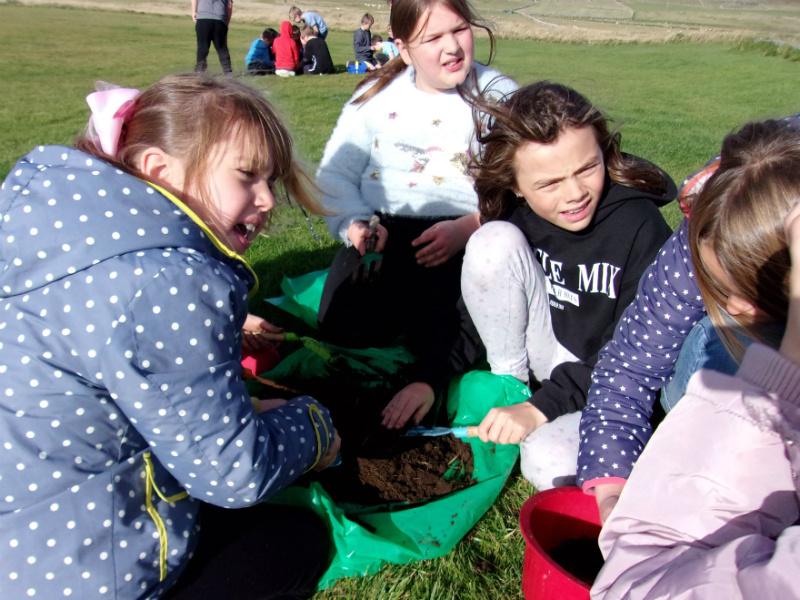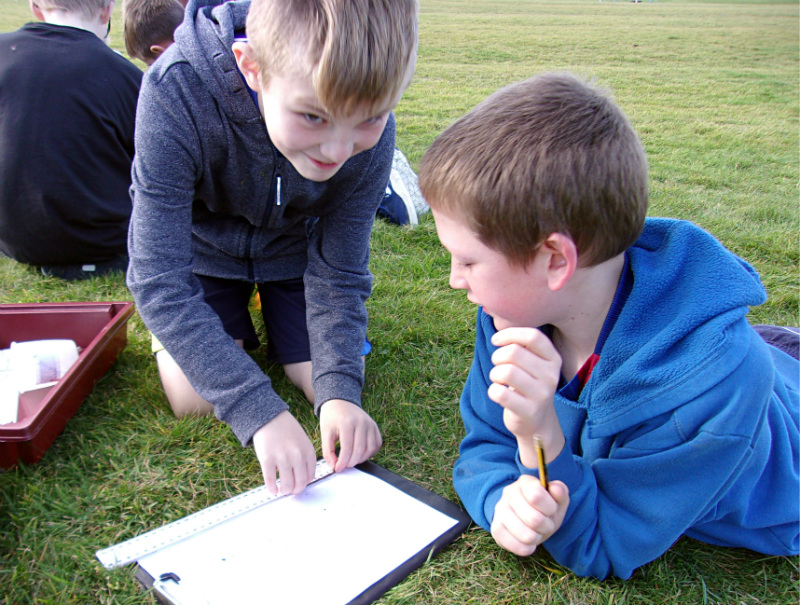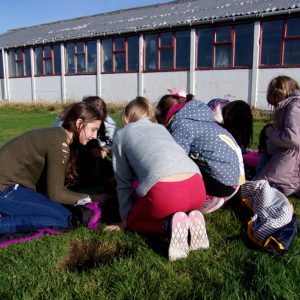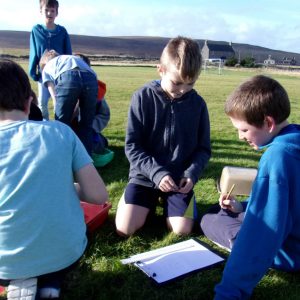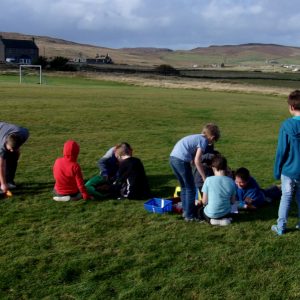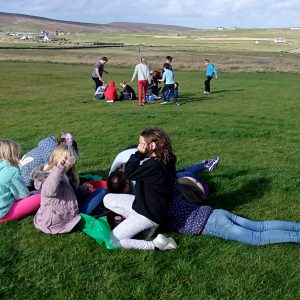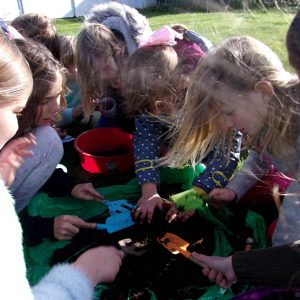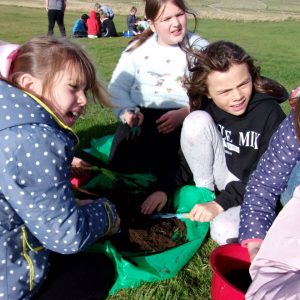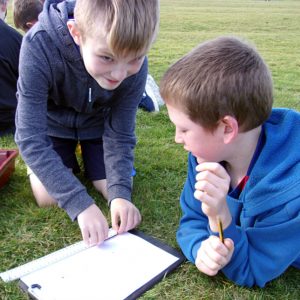 Macmillan Coffee Morning – 3 October 2018
Today there was a Coffee Morning in the school hall to raise money for the Macmillan Cancer Support. We went along at break time and enjoyed yummy cakes. Some of us had waffles, which were being made by some of the secondaries.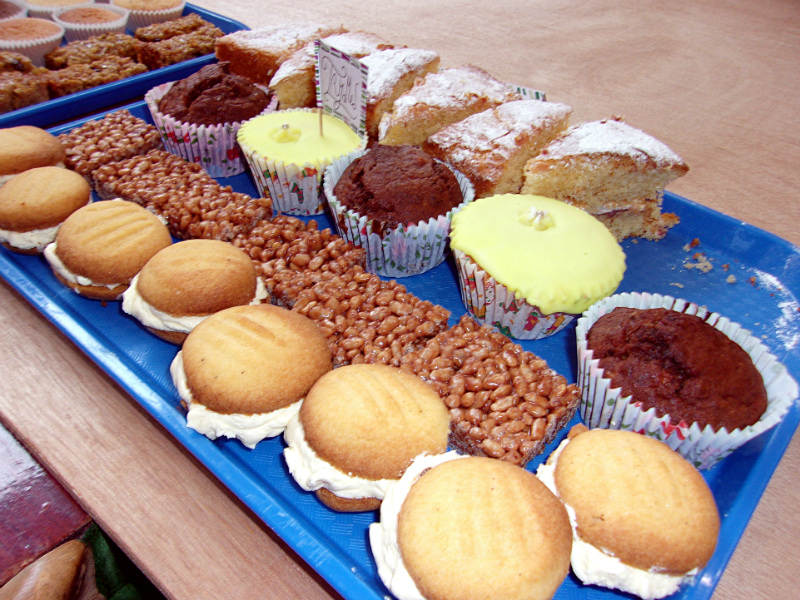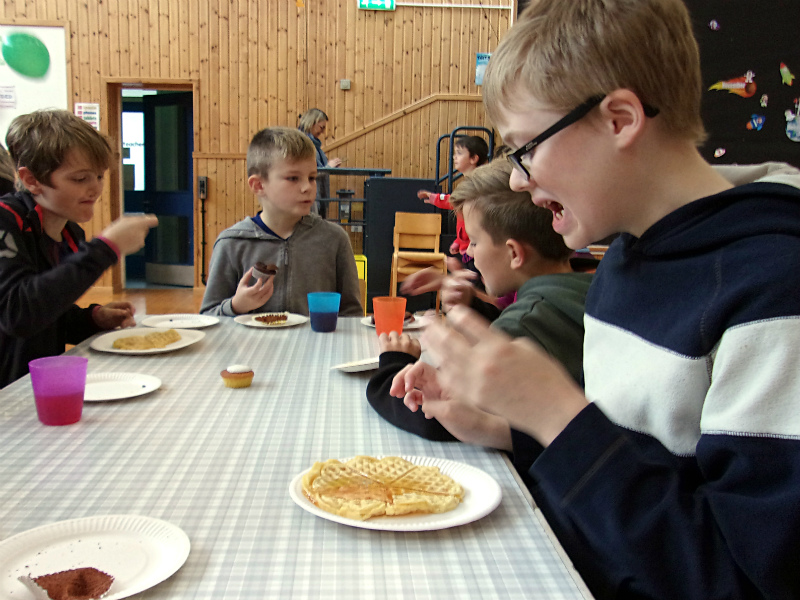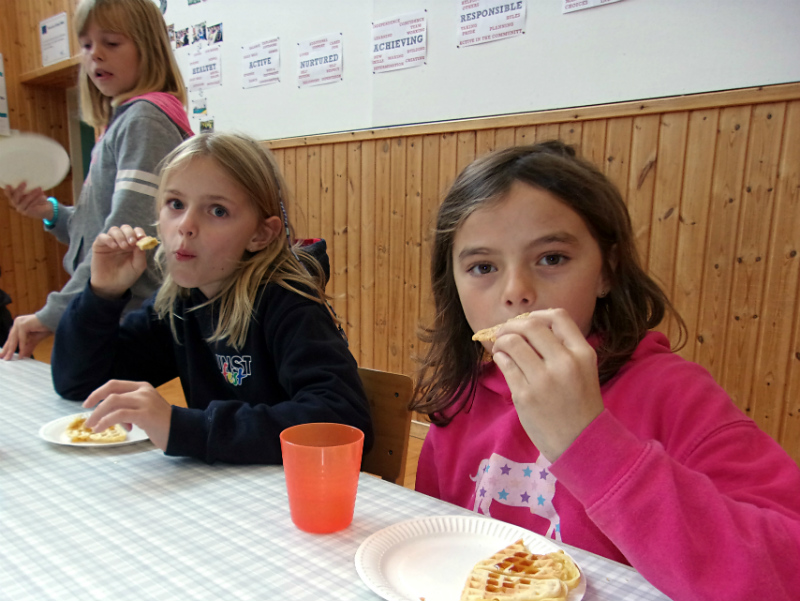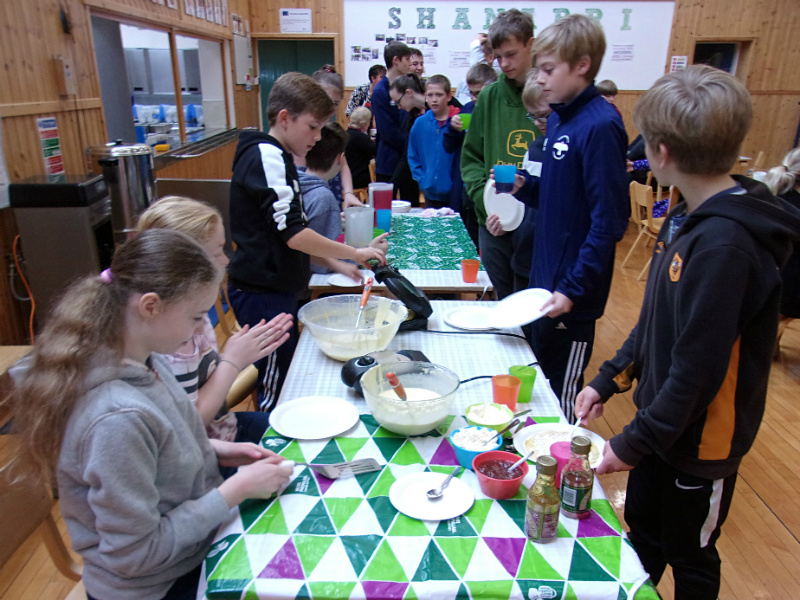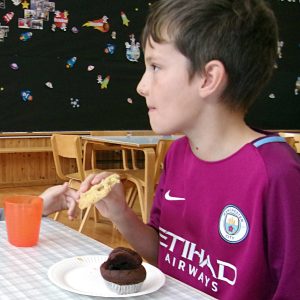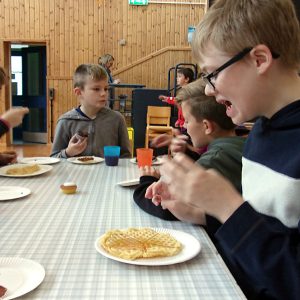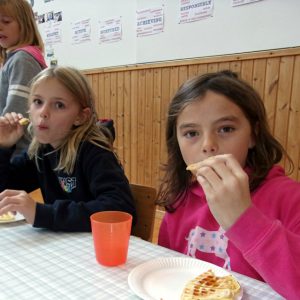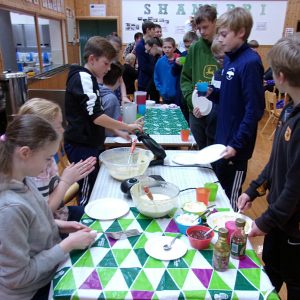 Aquathon – 16 September 2018
Six students from our class competed in the Aquathon at Unst Leisure Centre. They had to swim a distance in the pool, then run a distance round the football pitch. The run was quite hard because it was a very windy day, but everyone rose to the challenge and put in a great performance.
Pupil Council elections – 14 September 2018
Today we held elections for the Upper Primary representatives for the Pupil Council. There were seven candidates and we had to vote for one boy and one girl. We had 100% turnout and no spoiled papers. The winners both had clear majorities. Well done to everyone for a fair election and congratulations to our two new representatives.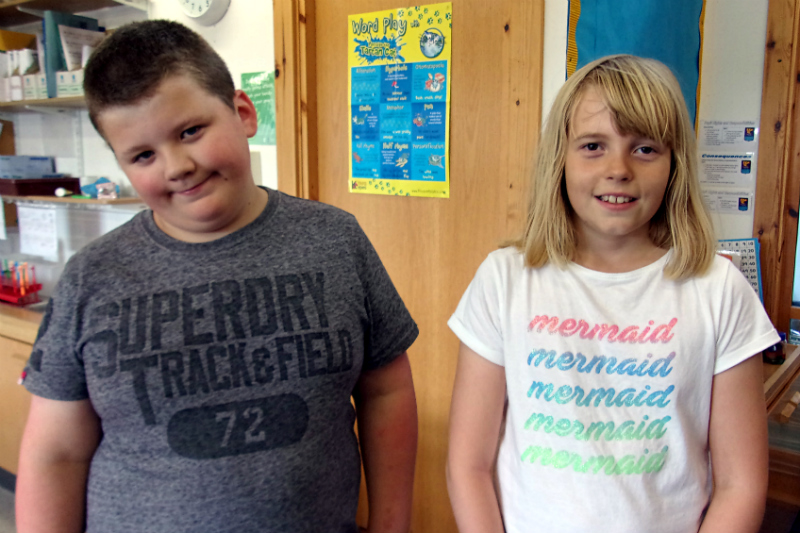 Nick Sharratt – 13 September 2018
How cool is this! Nick Sharratt, the famous illustrator and author, visited us today. All the primary school children from the North Isles joined us for the day. Nick taught us how to draw Tracy Beaker and a Scottie dog – it was fun! At the end we got books signed and drawings stamped.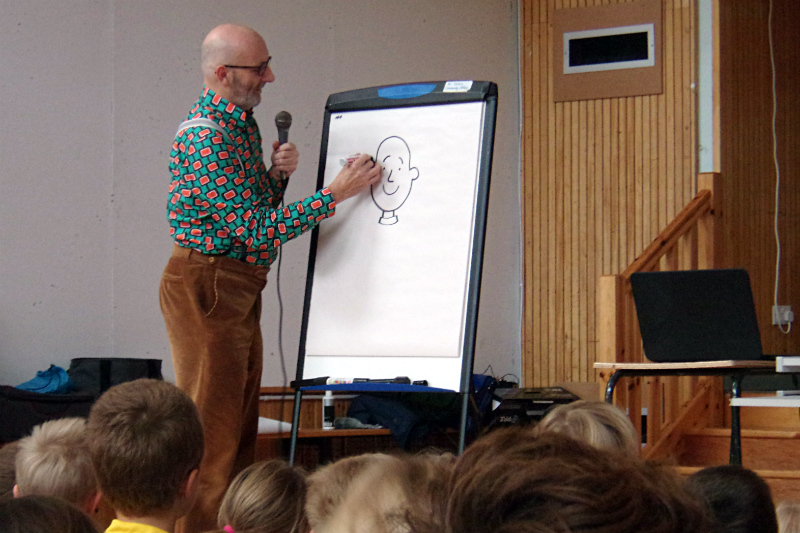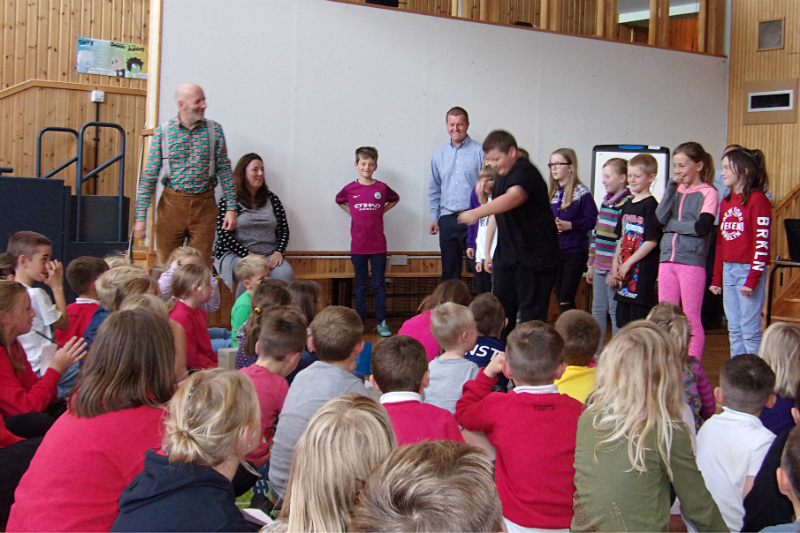 Travelling Gallery – 6 September 2018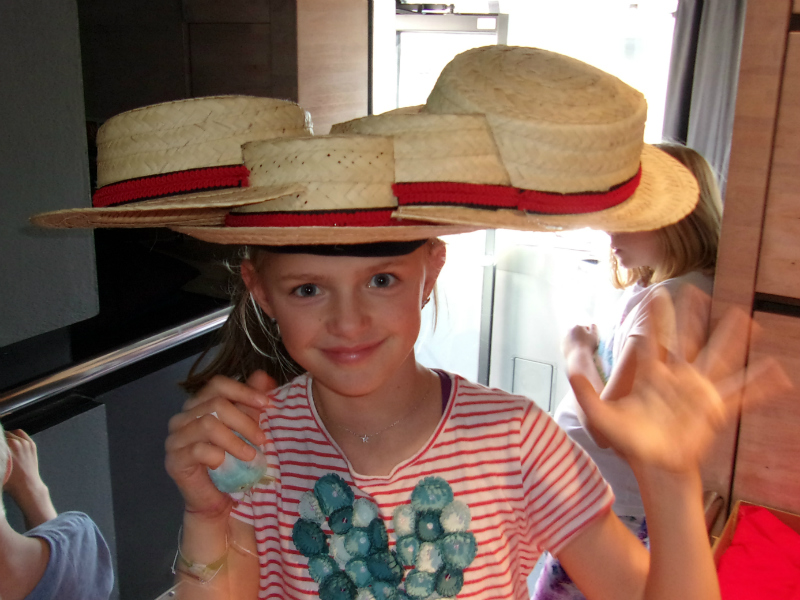 Today we were fortunate to have the Travelling Gallery visit the school. This year the bus had an exhibition by the Scottish artist, Gordon Douglas.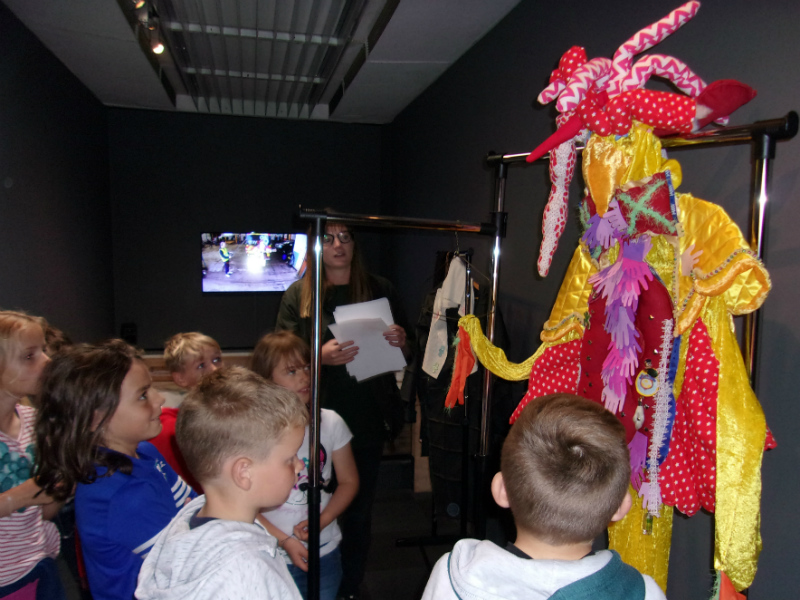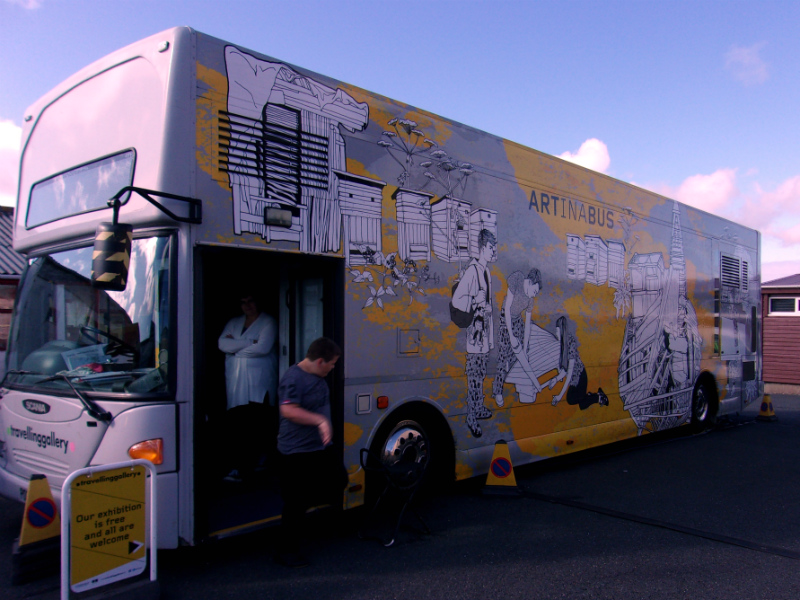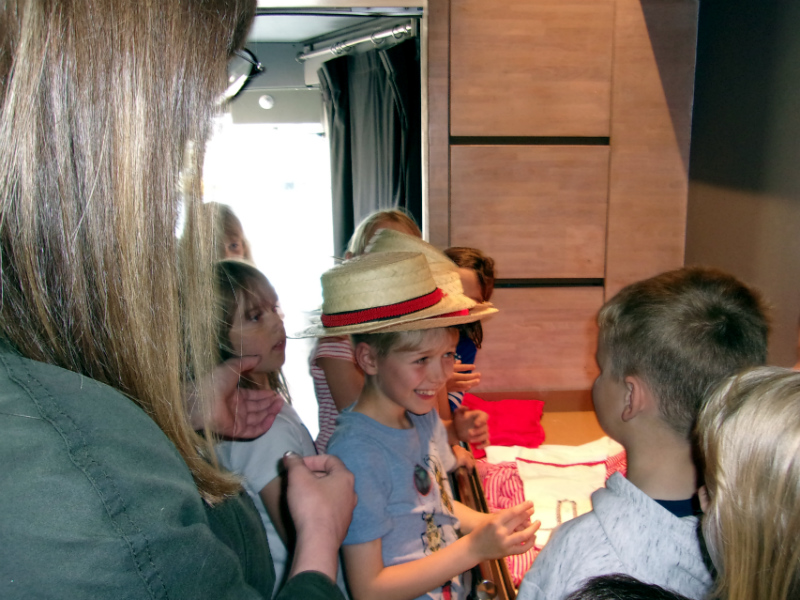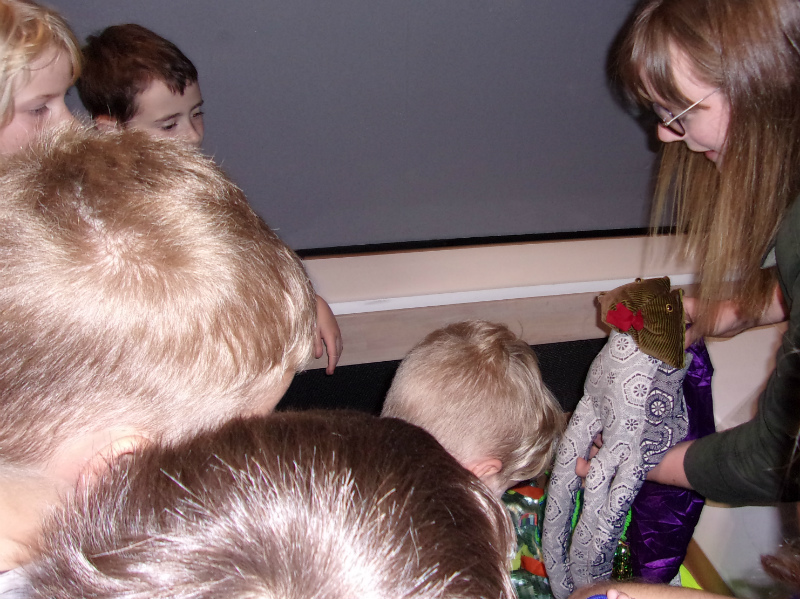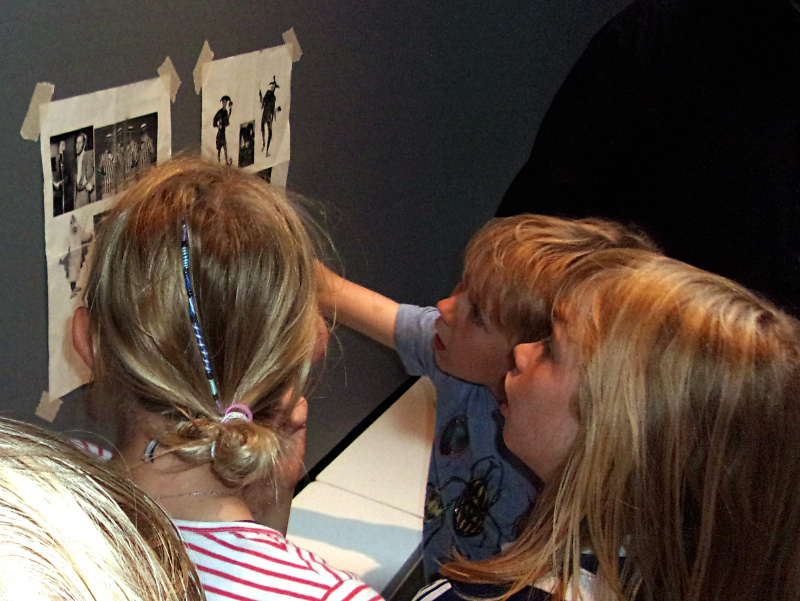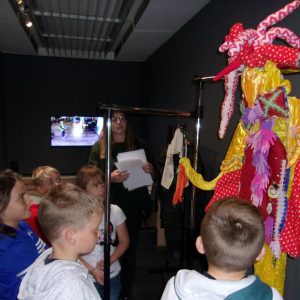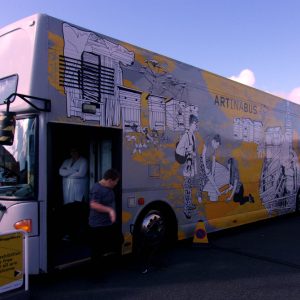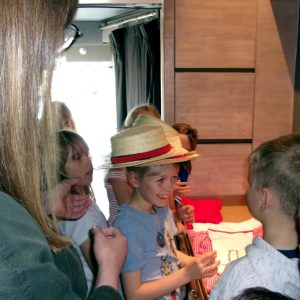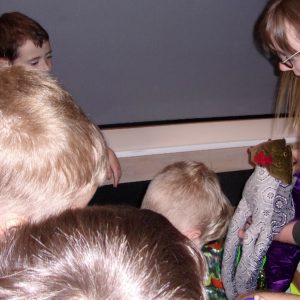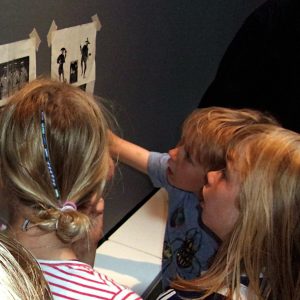 Wild about Scotland – 4 September 2018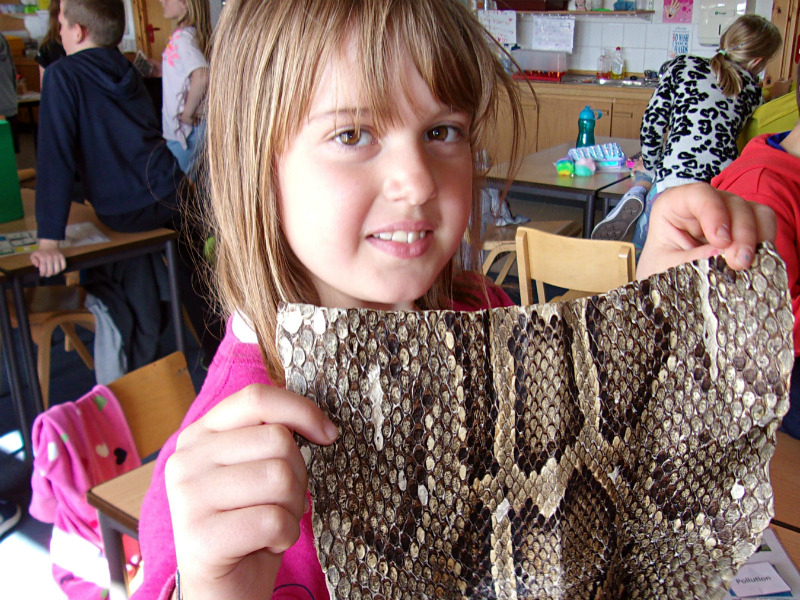 Ruth and Amy from Edinburgh Zoo came to our class this morning to teach us about endangered animals. We learned about some of the reasons why animals may become endangered.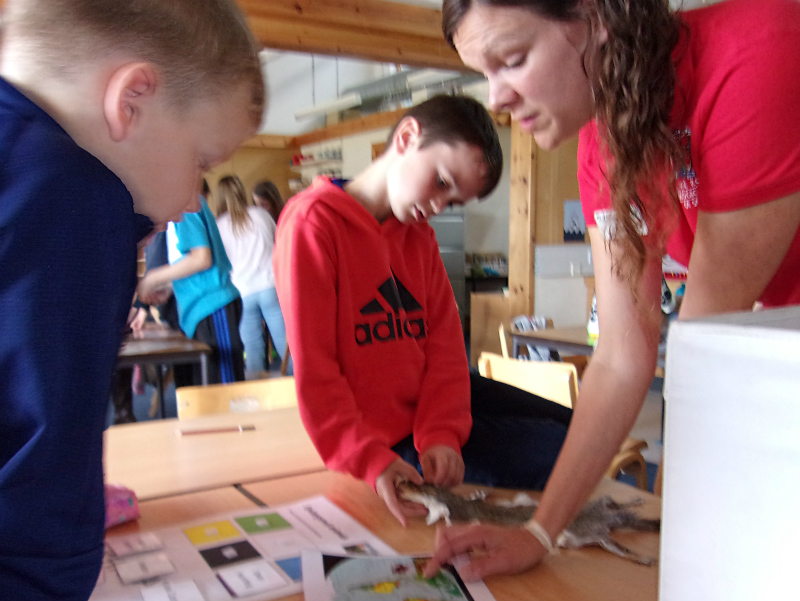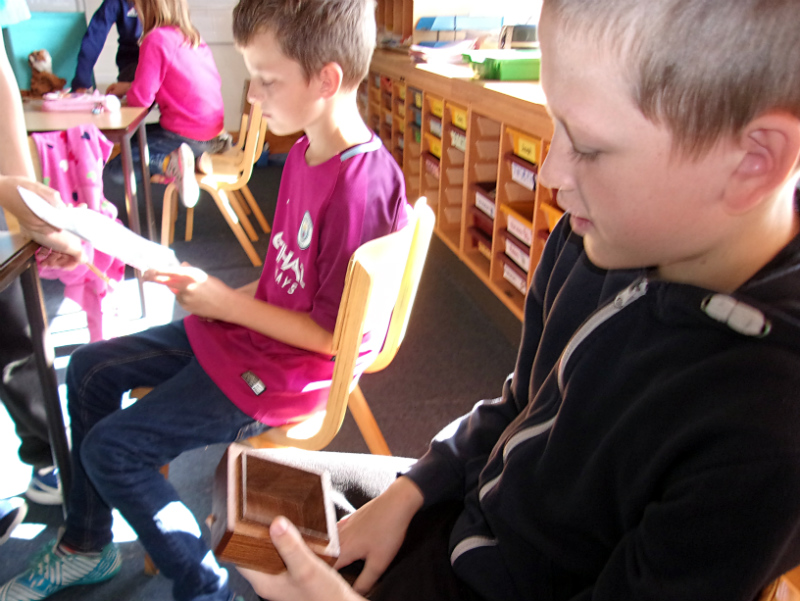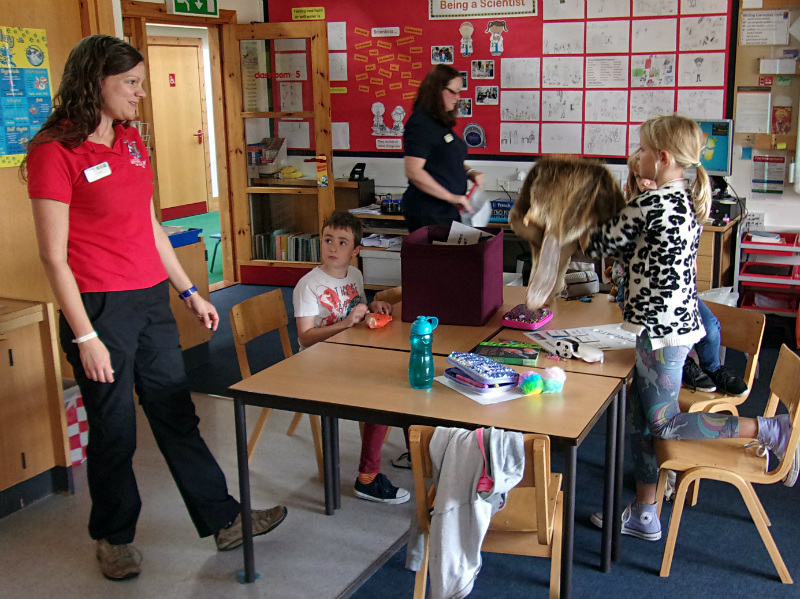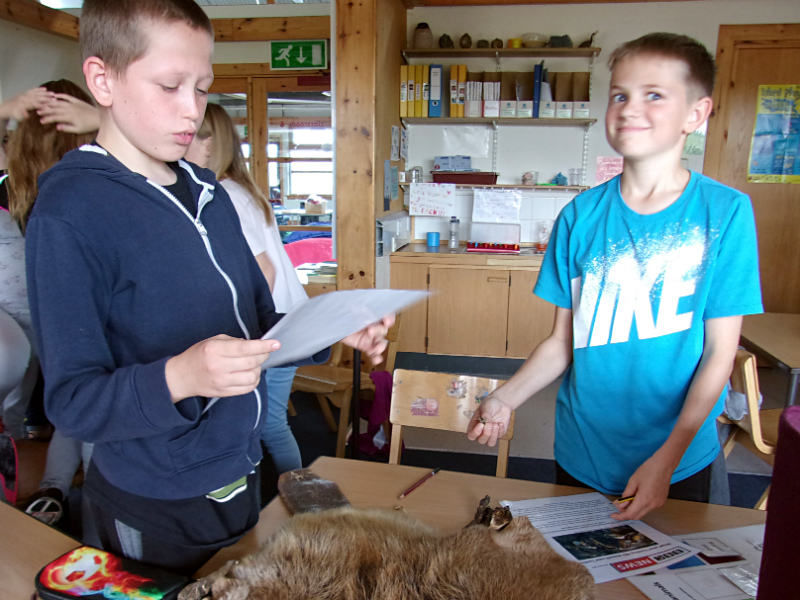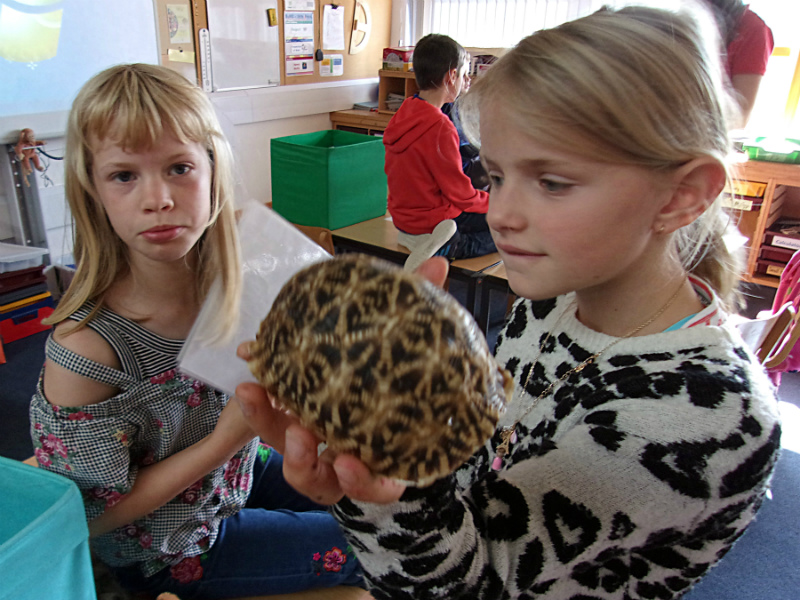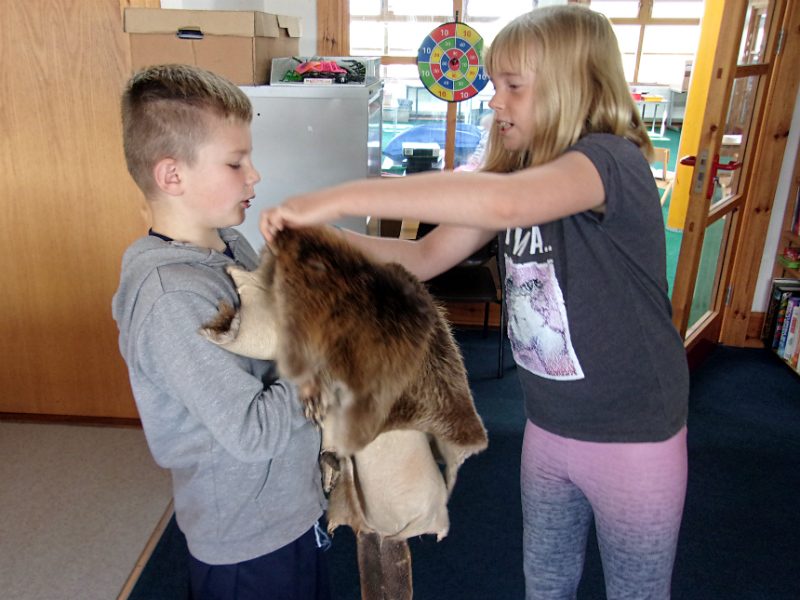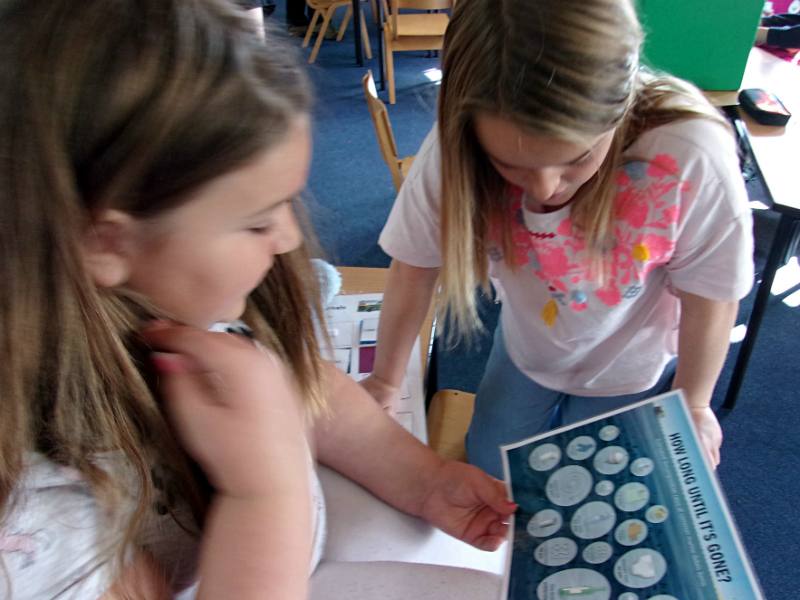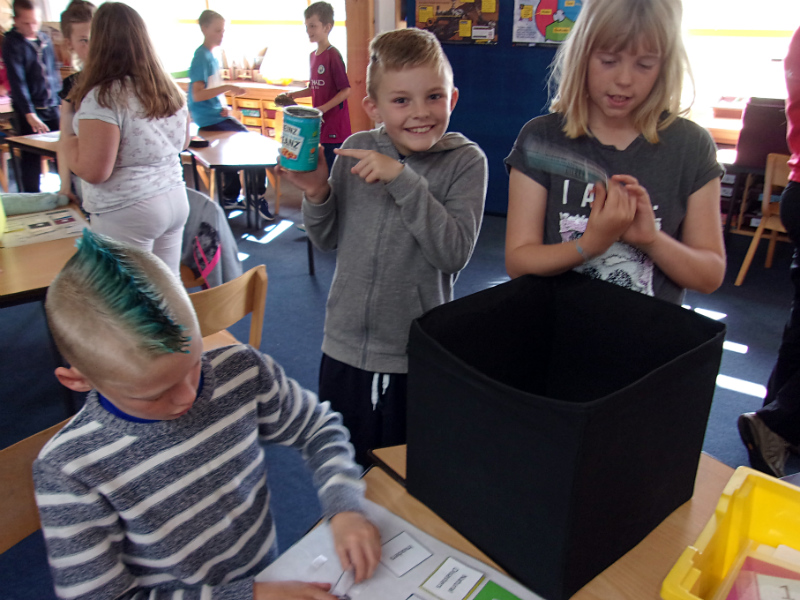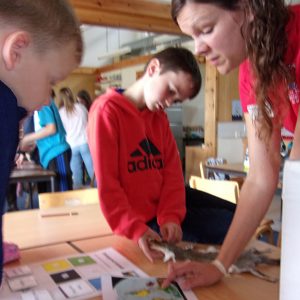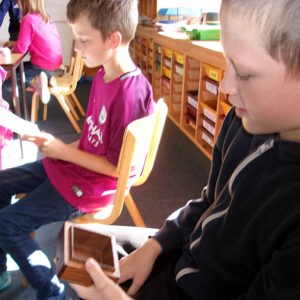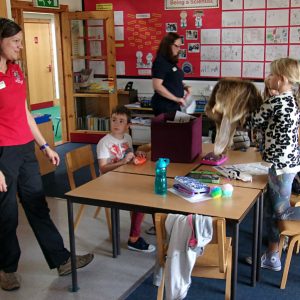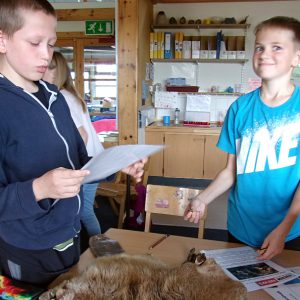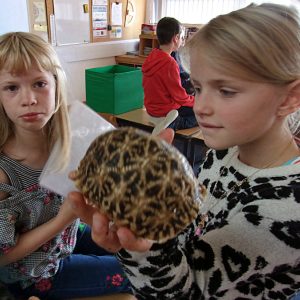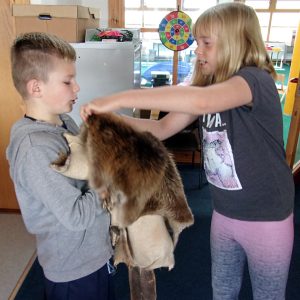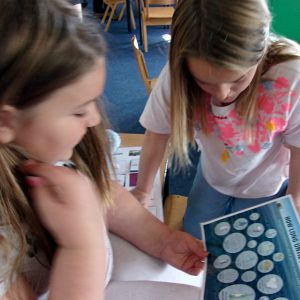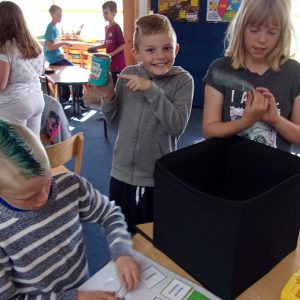 Shetland Player of the Day – 28 August 2018
One of our P7 students played football in the inter-county contest against Orkney yesterday and was given the Shetland Player of the Day award for his performance. Well done!
Unst Show – 25 August 2018
As usual, lots of the class put entries into the Unst Show, a popular community event in the island's calendar. There were prize-winners in baking, craft, flower arranging, photography and livestock. What a talented bunch!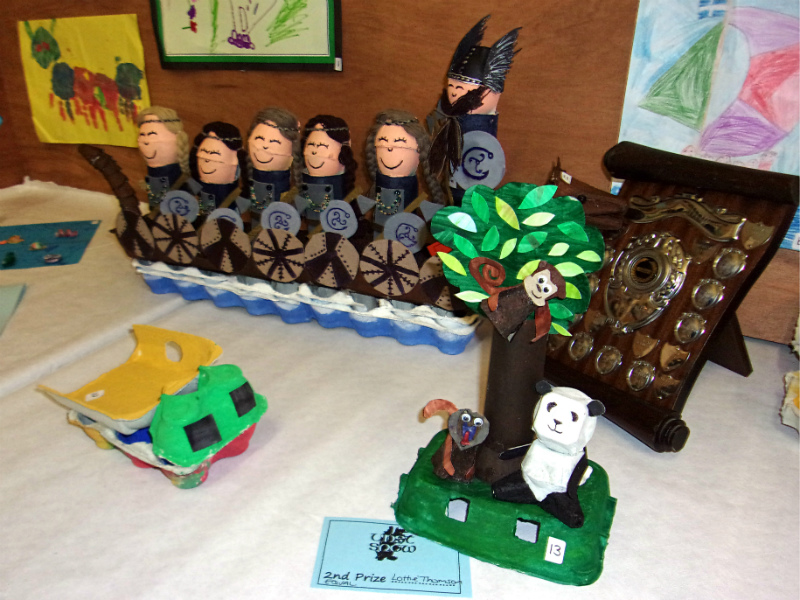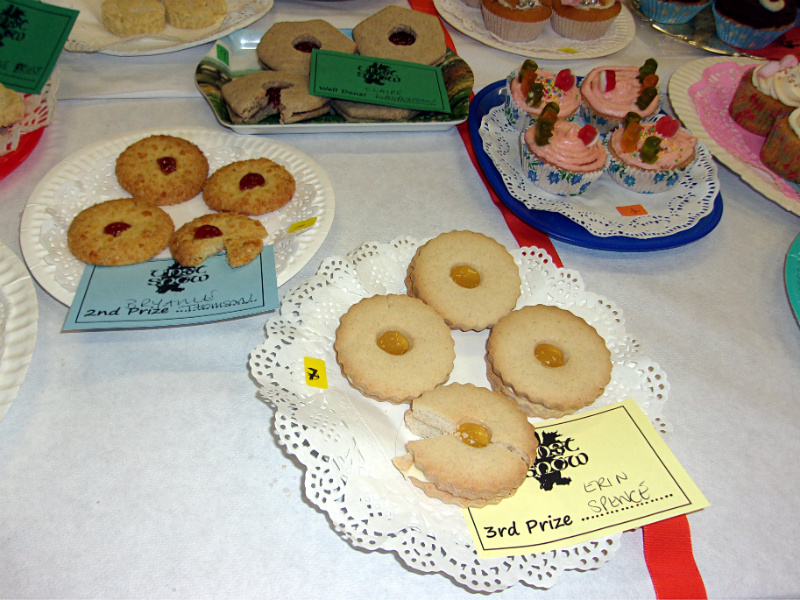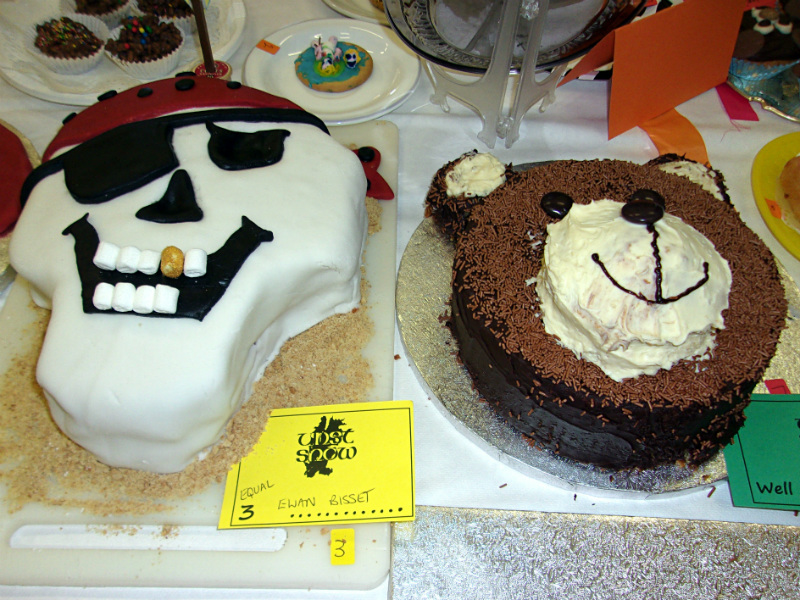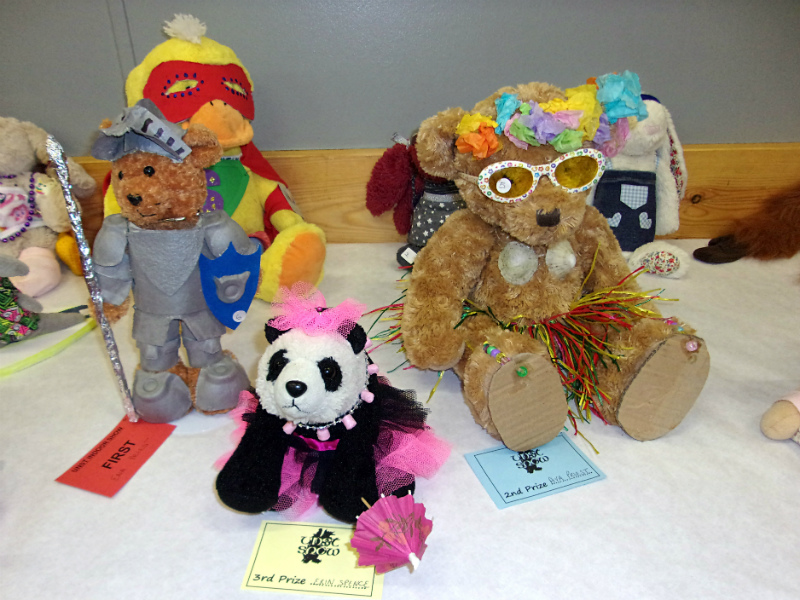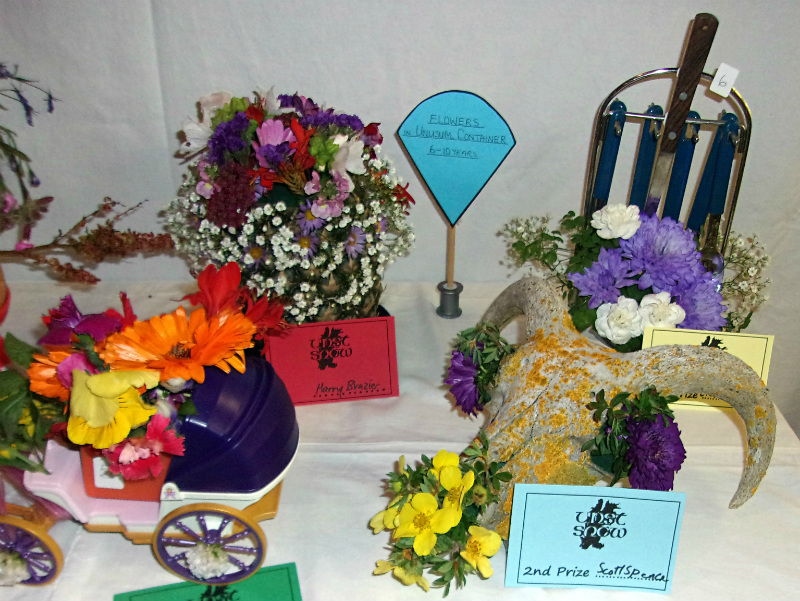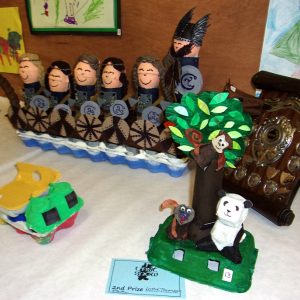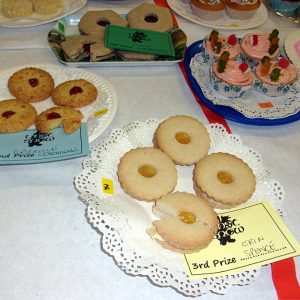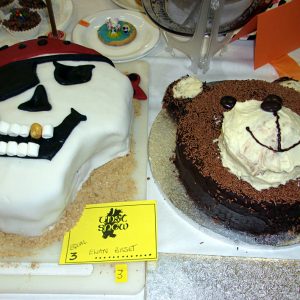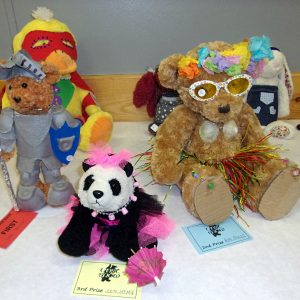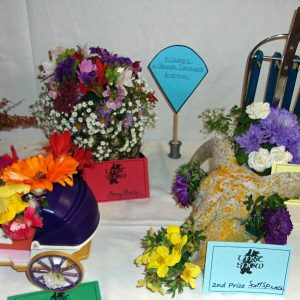 Trip on the Swan – 20 June 2018
All the P6 students went on the Swan today and sailed from Baltasound Pier to Muness and back. We got to help hoist the foresail, jib and mizzen and to take them down at the end of the trip. Peter, the skipper, gave some of us a chance to steer the boat. We learned how to secure a rope on a cleat (OXO helps you remember) and how to coil properly. Maggie showed us how to tie some knots and played a game where she named a bit of the boat and we had to go and touch it. We had lunch in the saloon, got to go in the beds and saw in the engine room.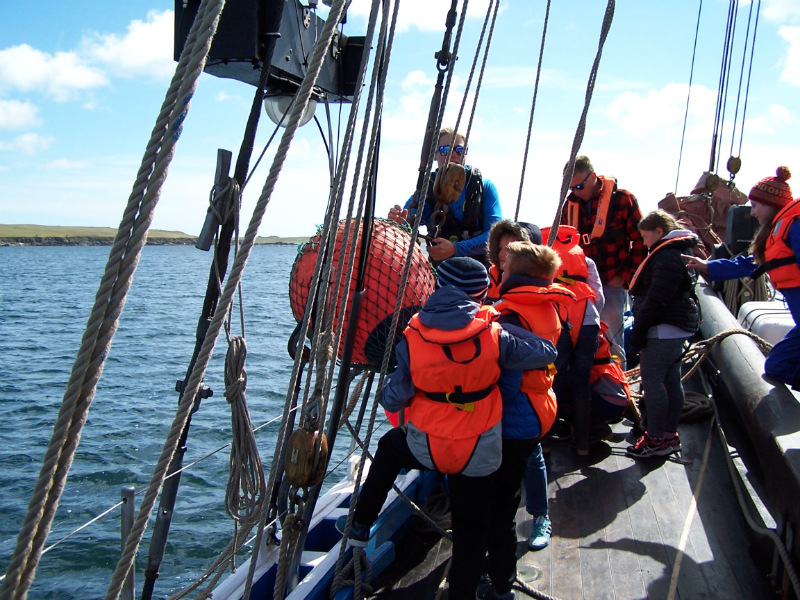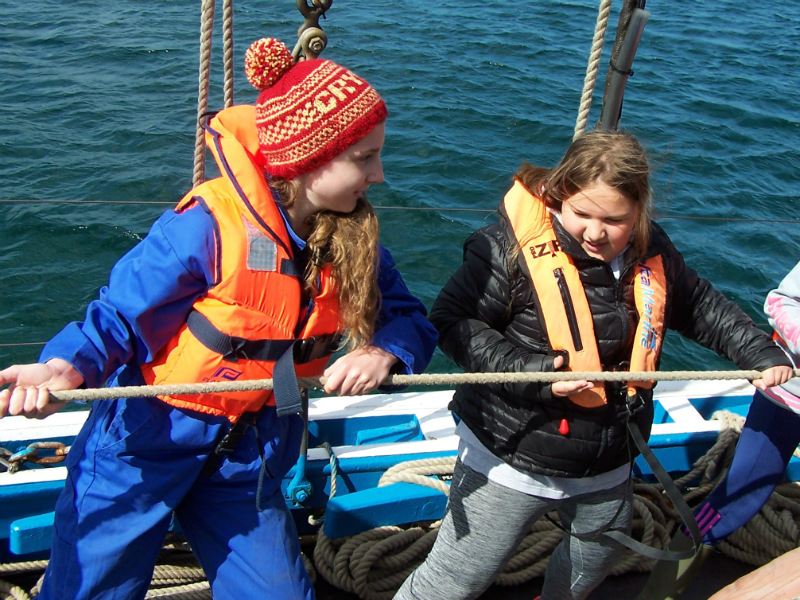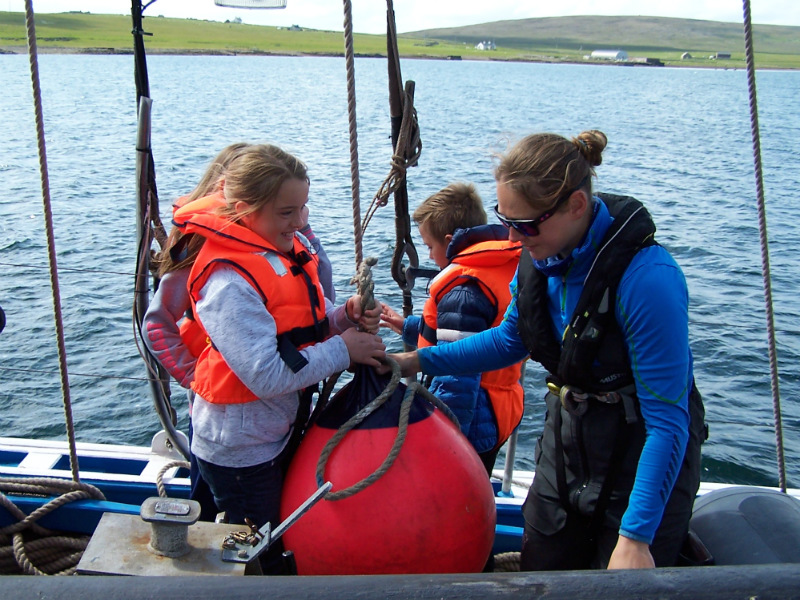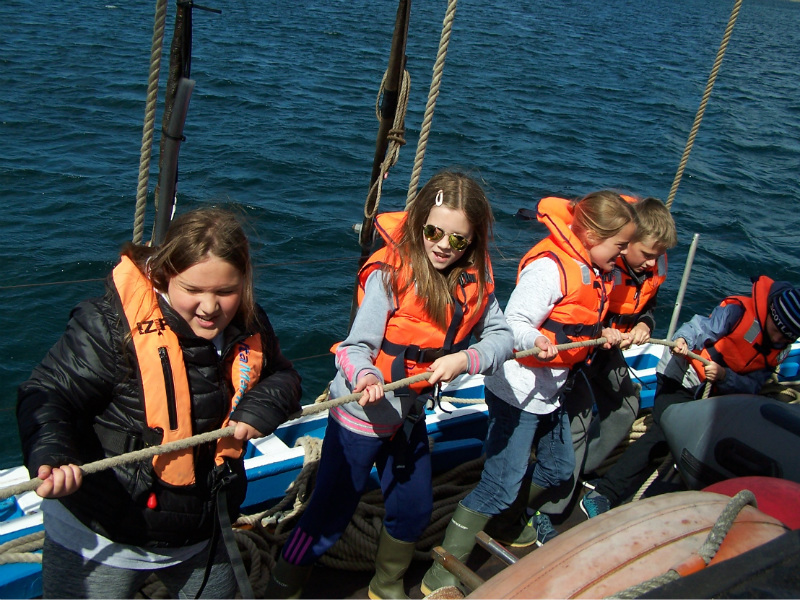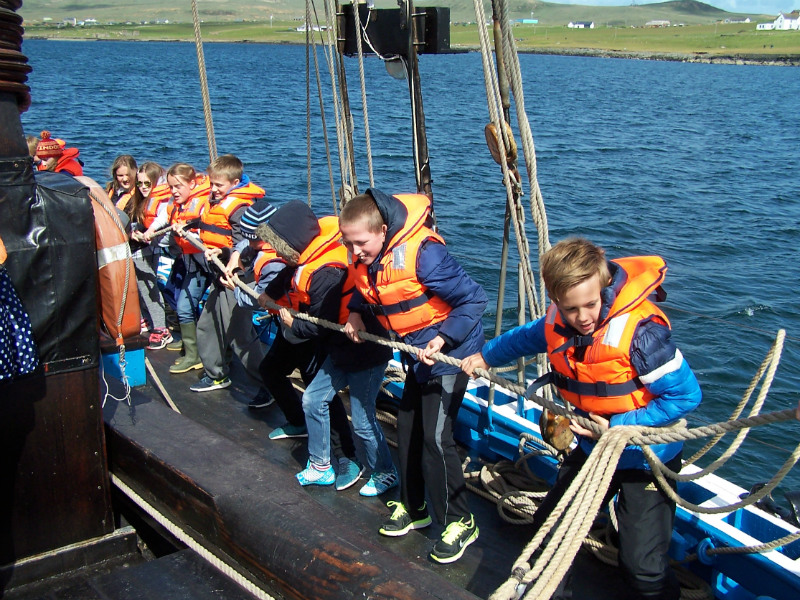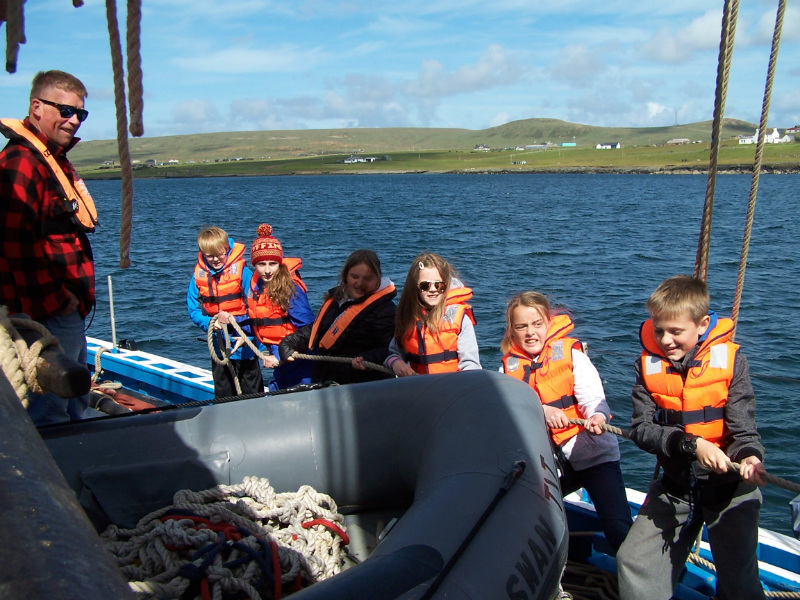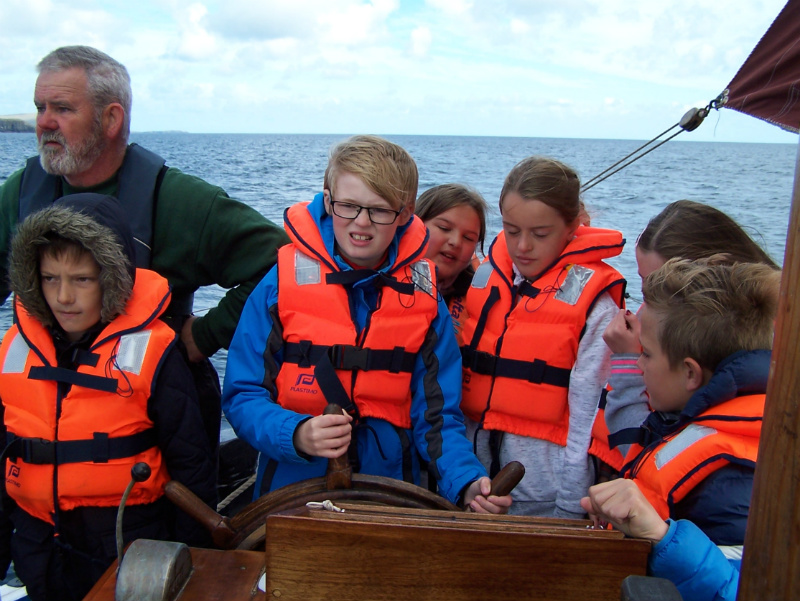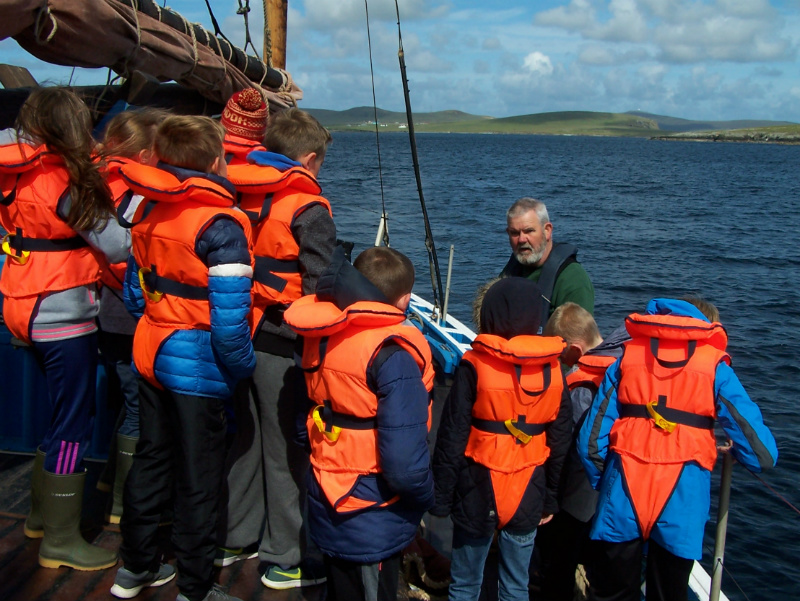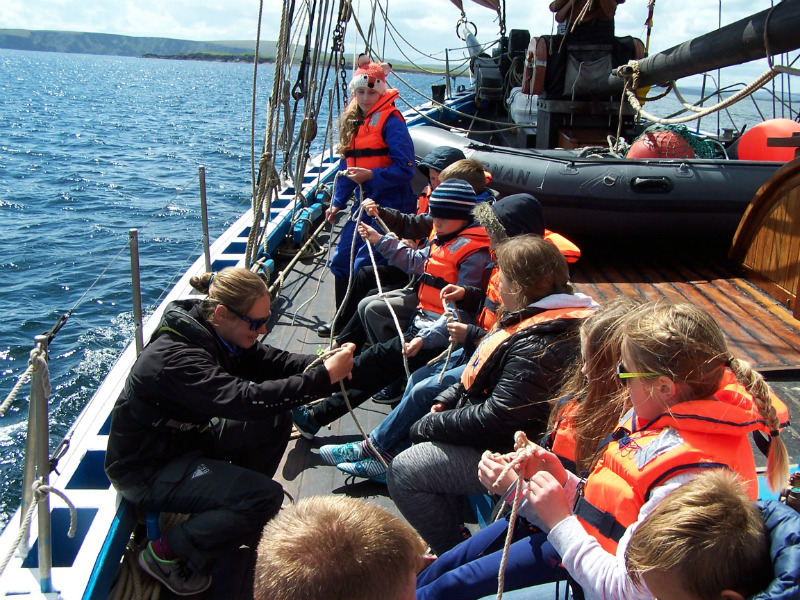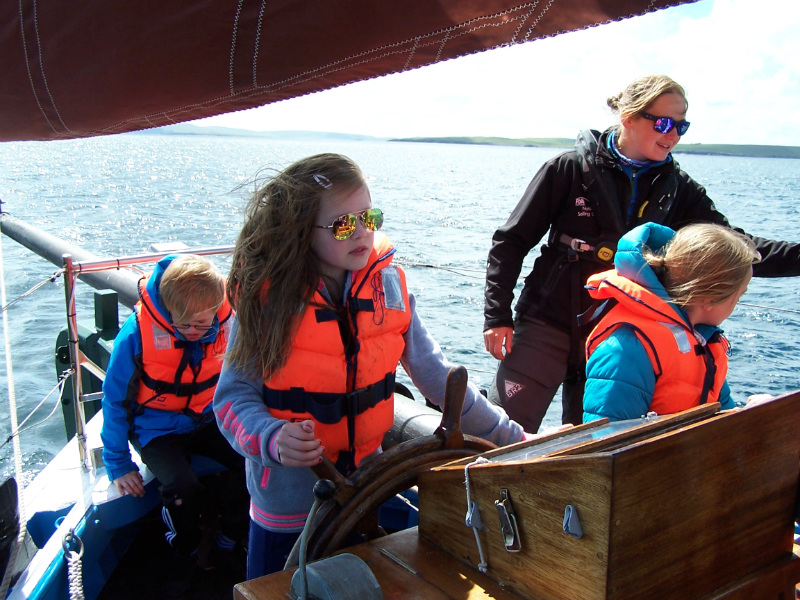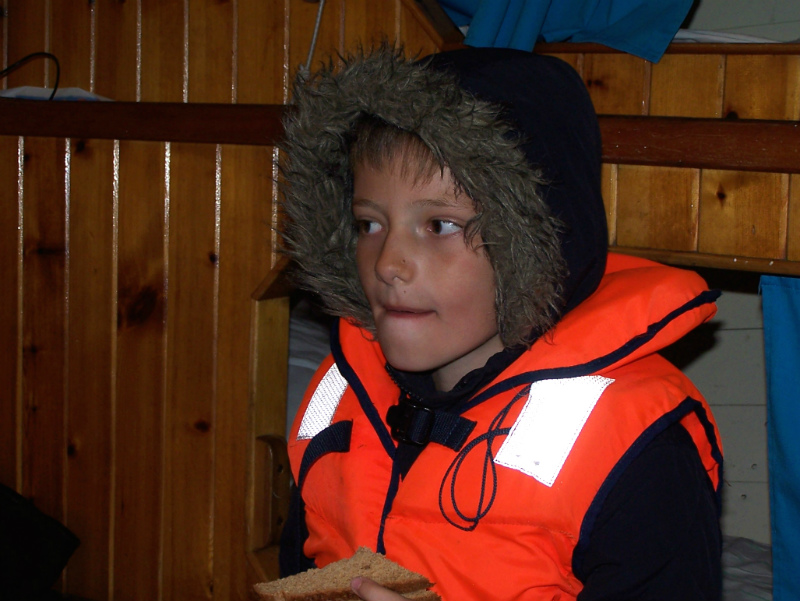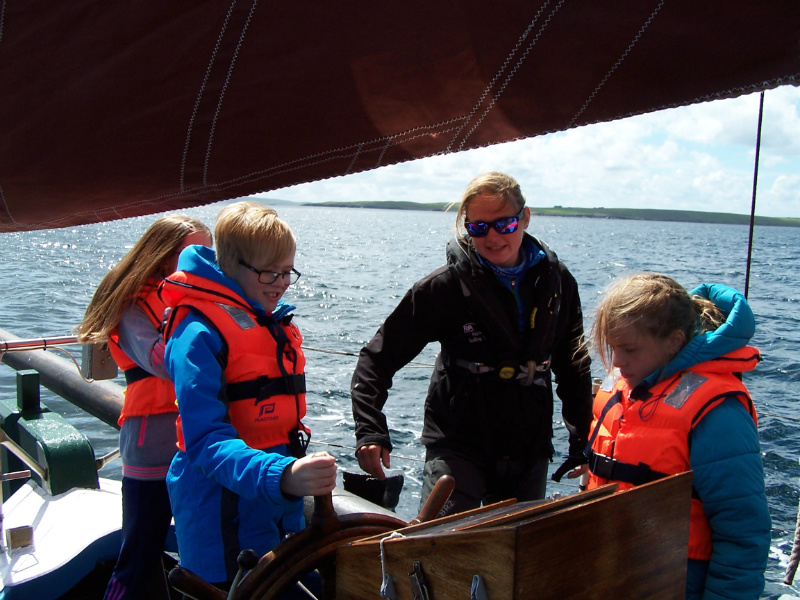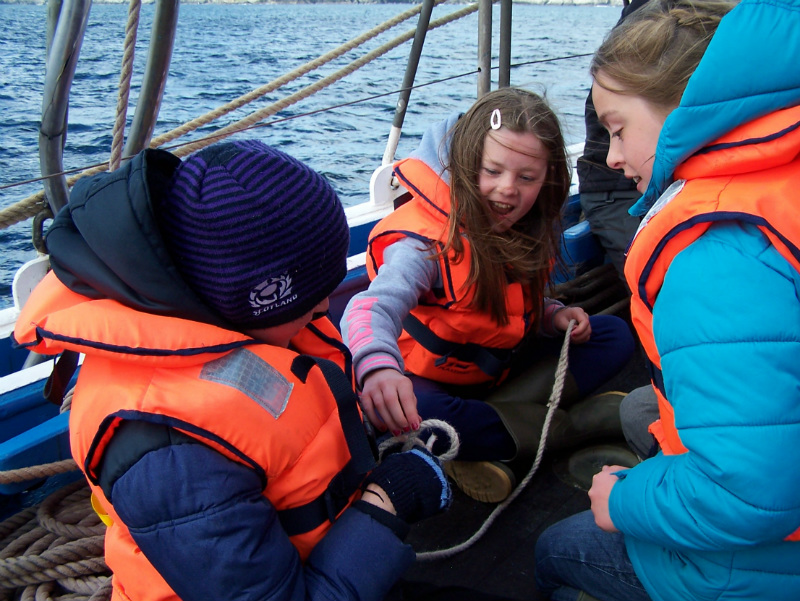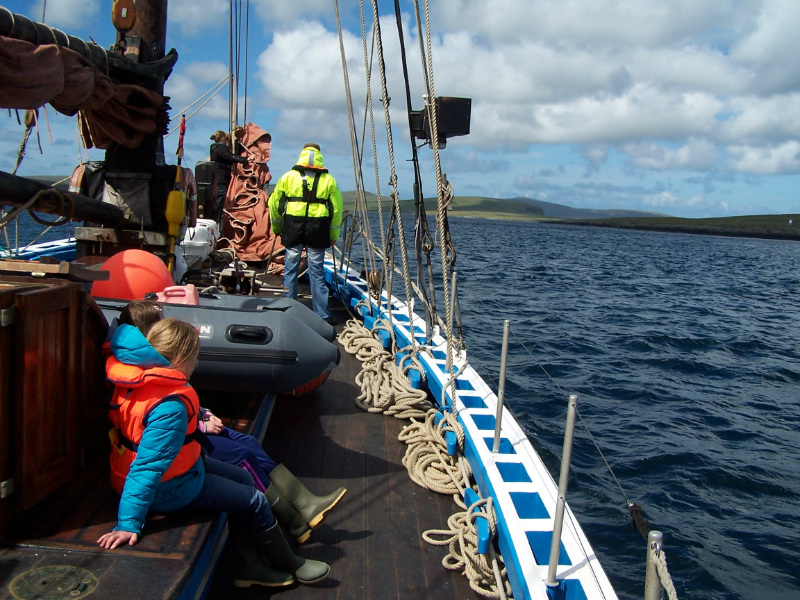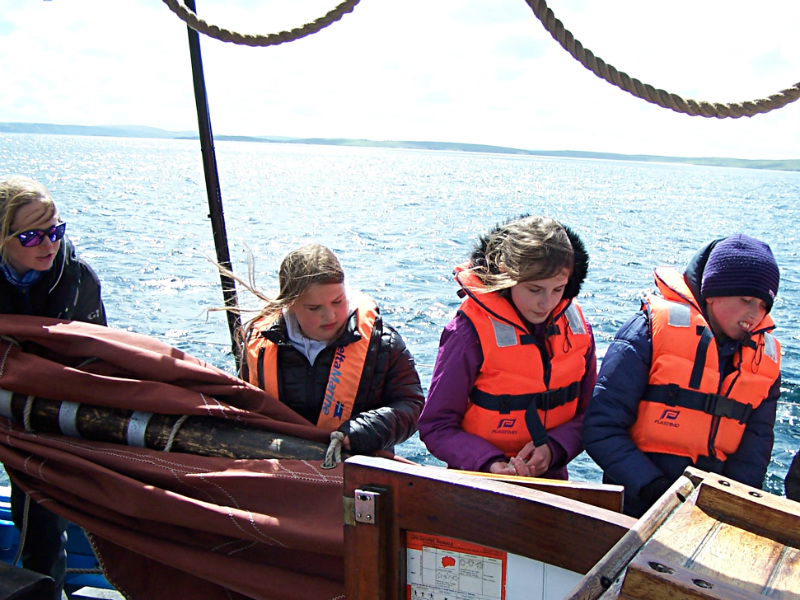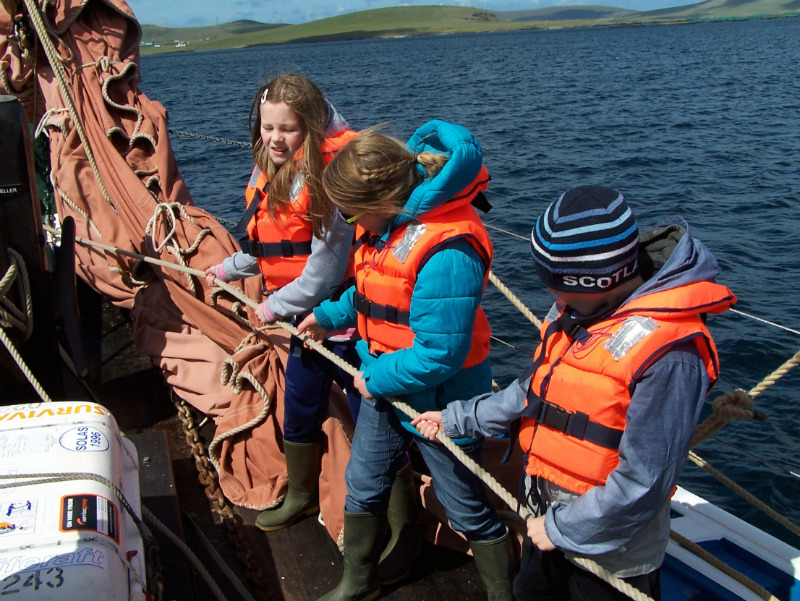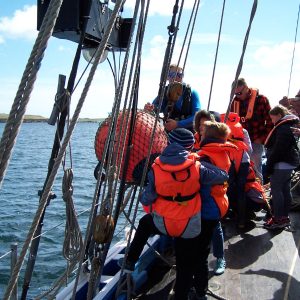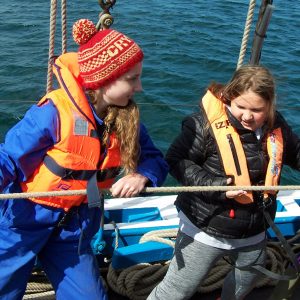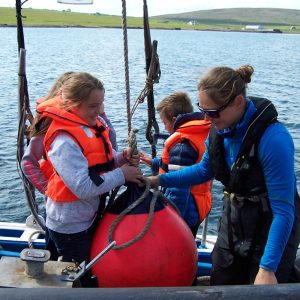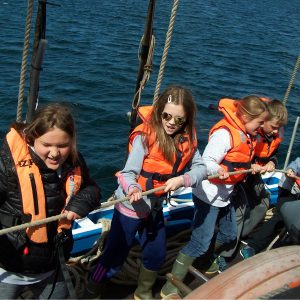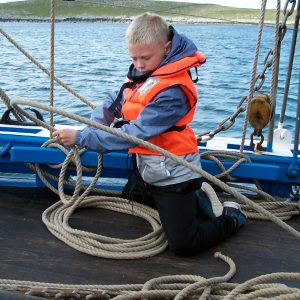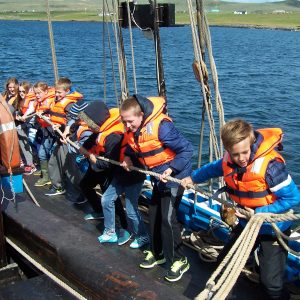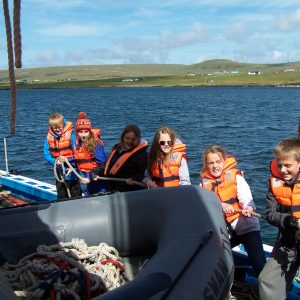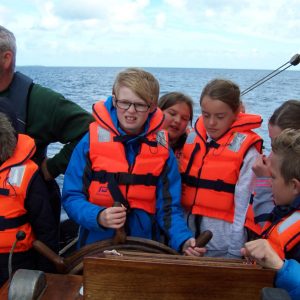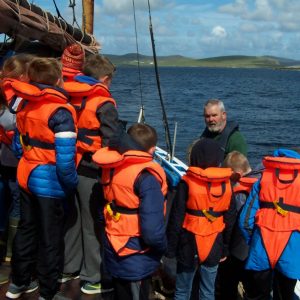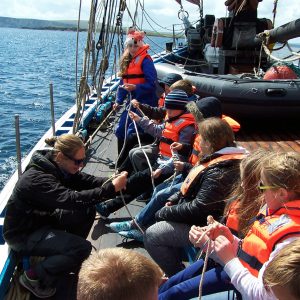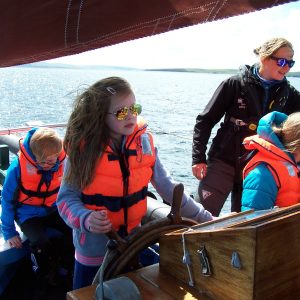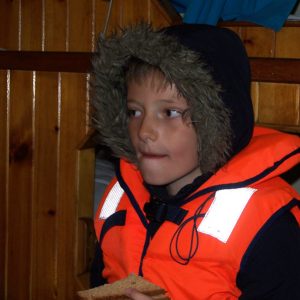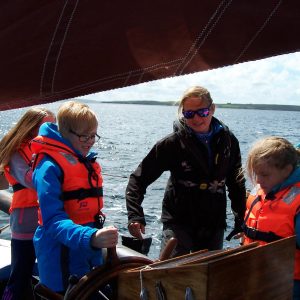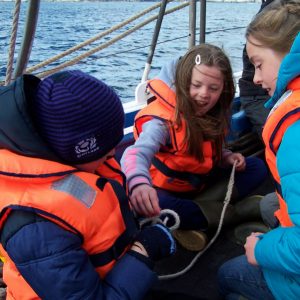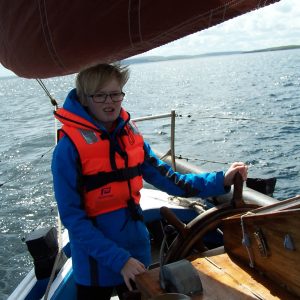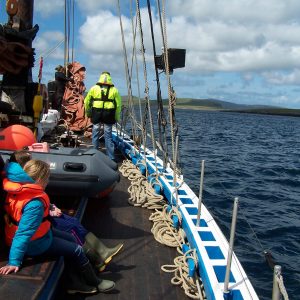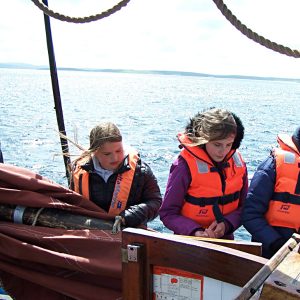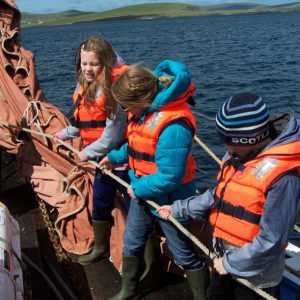 Scottish Opera – 7 June 2018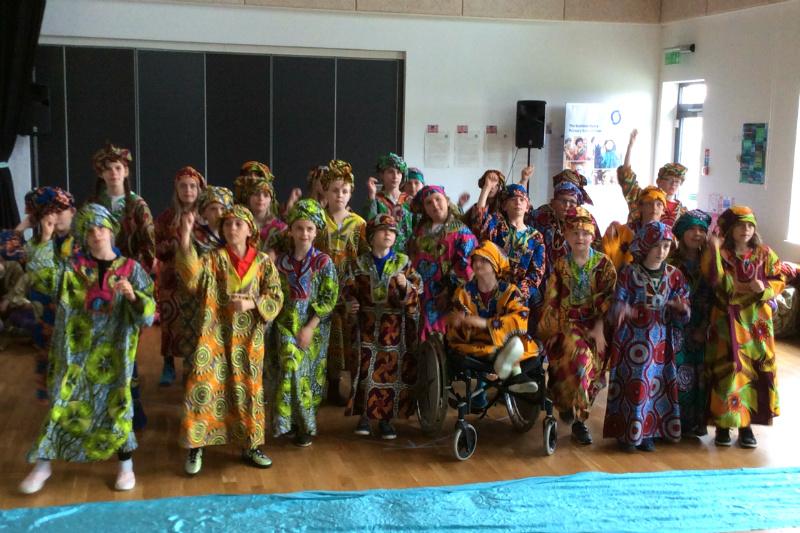 Today we went to Mid Yell to perform The Dragon of the Western Sea with Scottish Opera and students from the schools in Fetlar and Yell. We had been learning the songs and actions throughout the term. This morning we practised and then had a dress rehearsal. In the afternoon we did a full performance in front of a packed audience. Everyone sang really well and had fun performing.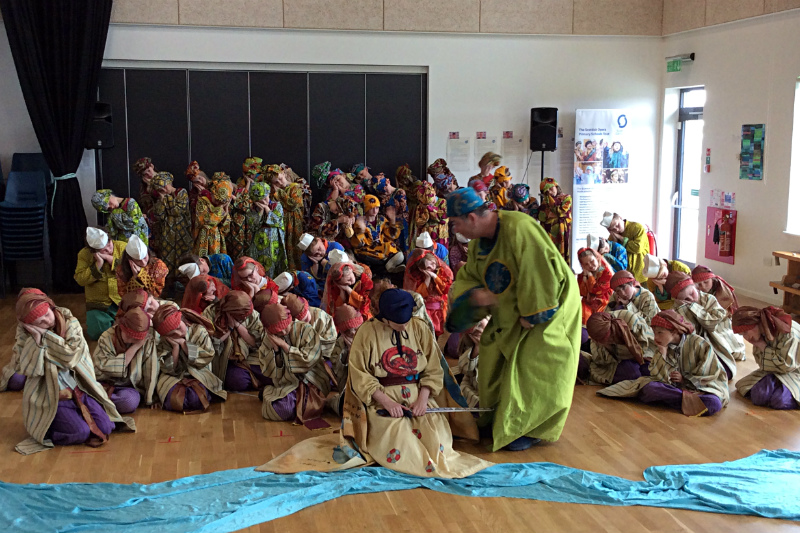 Worm Survey (3) – 6 June 2018
It was time for our third What's Under Your Feet? survey, the final one for this school year. Once again we dug up two square turfs. There were 8 worms in one square and 19 in the other. The longest worm was 9 cm but we also found worms that were only 1 cm long.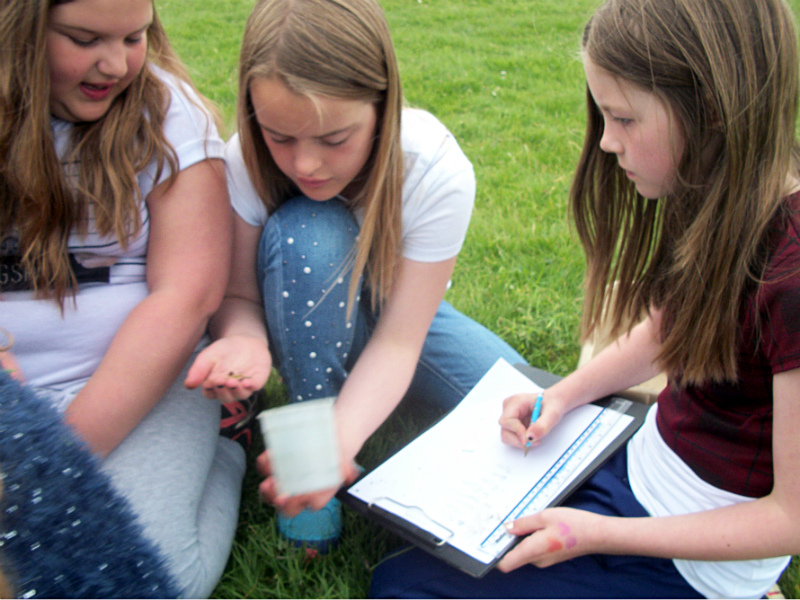 Yell v. Unst Football and Netball – 1 June 2018
Today we had the annual inter-island matches. This year it was our turn to travel to Yell.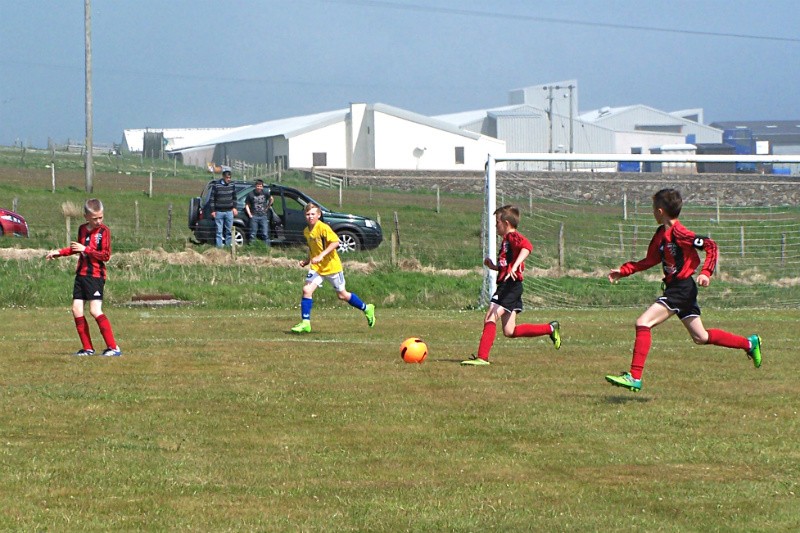 Sports Day – 31 May 2018
We were lucky to have good weather for sports day and were able to do all the events outdoors.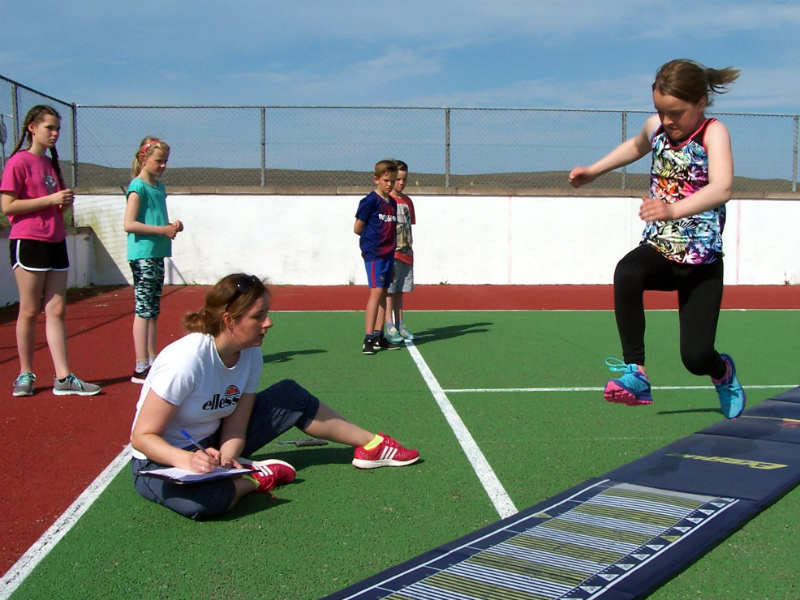 Hockey Festival in Brae – 24 May 2018
Today we went on a trip to play hockey against teams from some other Shetland schools. It was fun.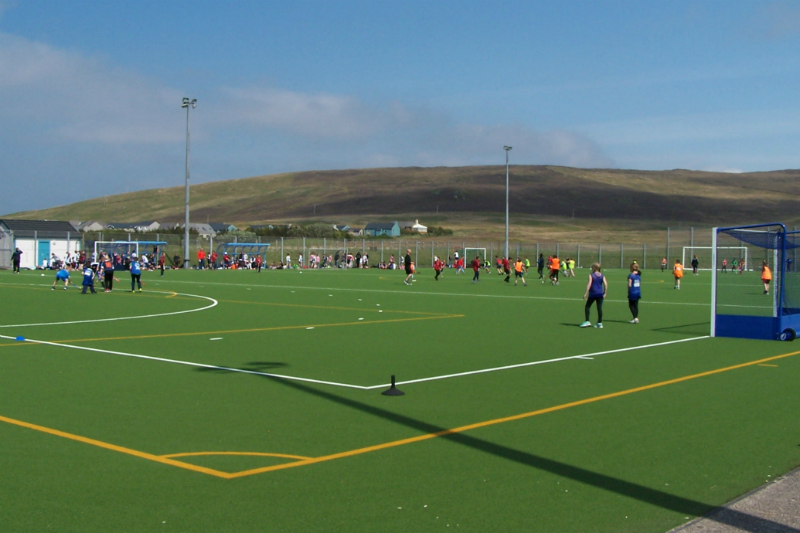 We were split into three teams: Steelers, Bobcats and Marauders. Although some of us had hardly played any hockey before, we had some good games. At the end we got to play football while we waited for the bus.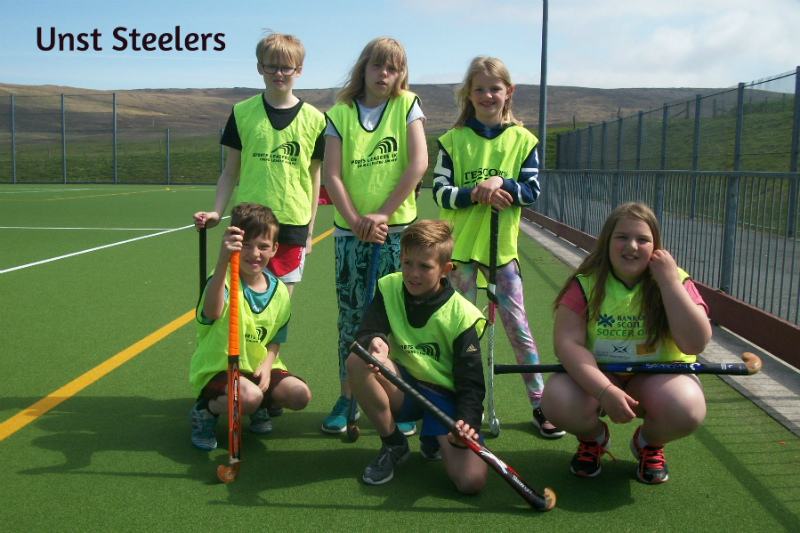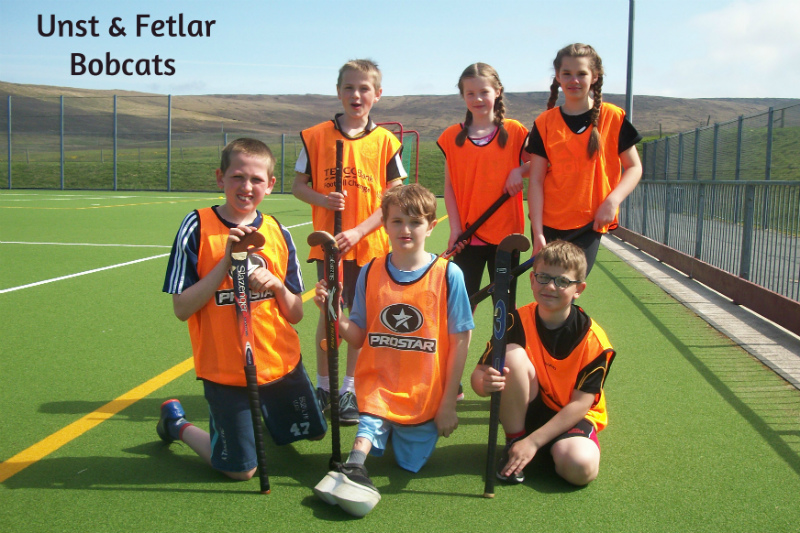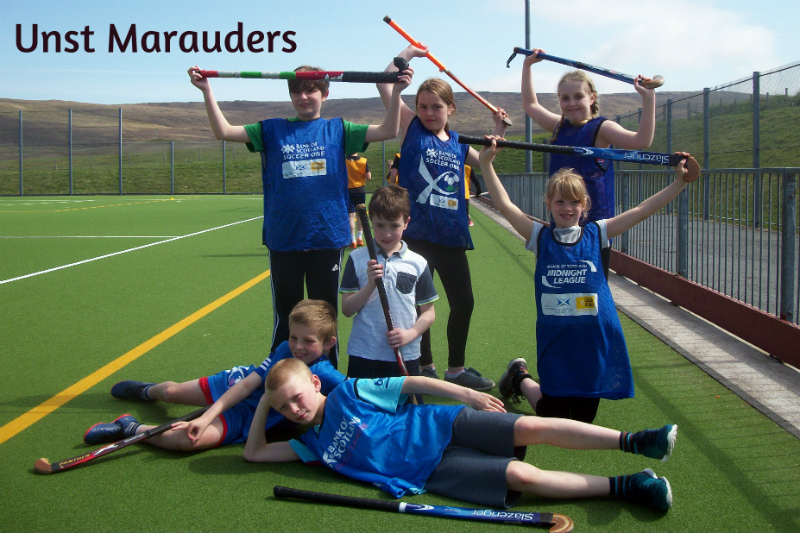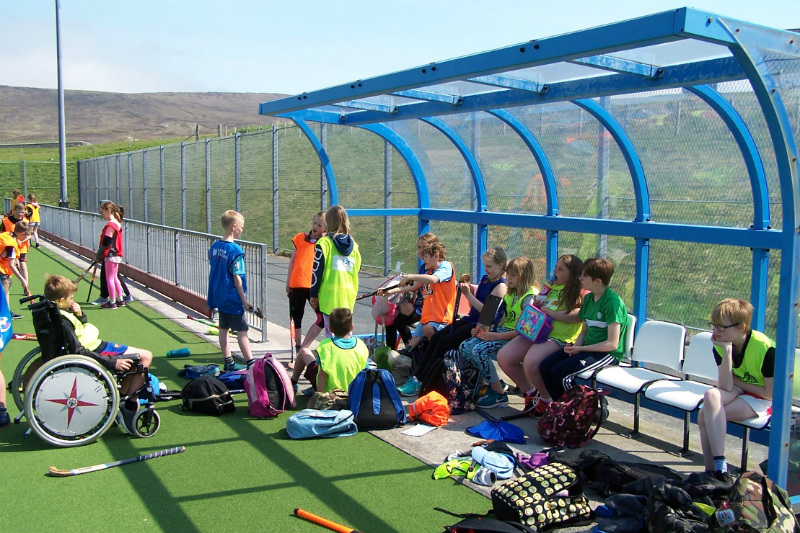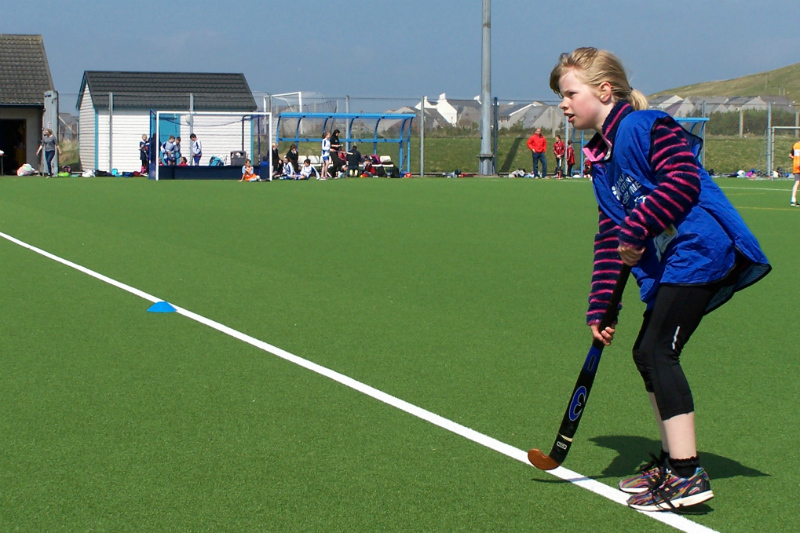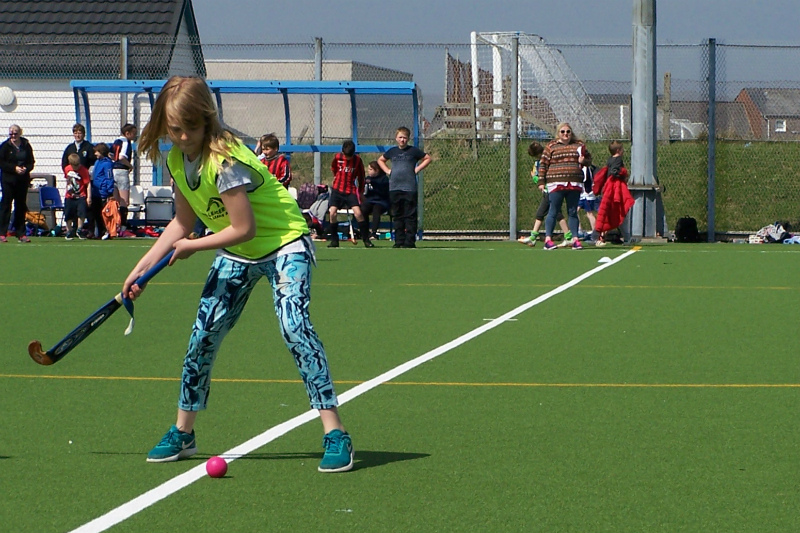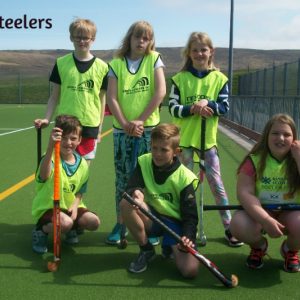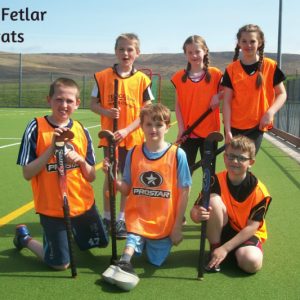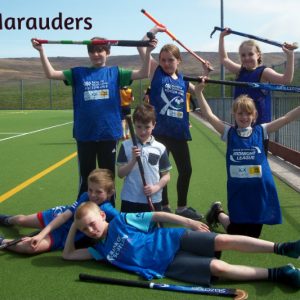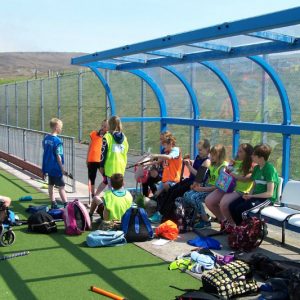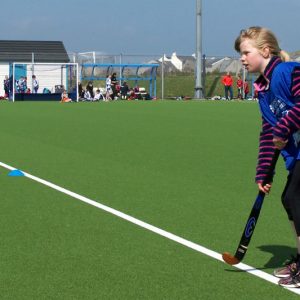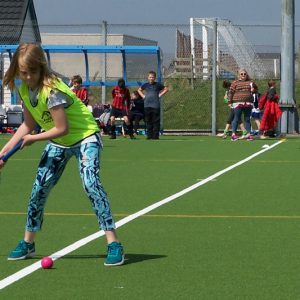 Bring Your Parent to School Day – 22 May 2018
Today it was the turn of P6 and P7 students to bring an adult to school with them.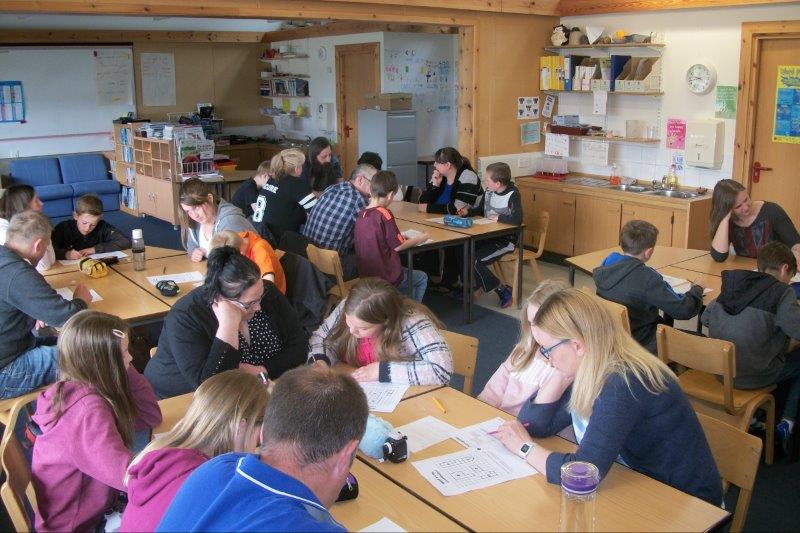 Fiddle Brain Workshop – 17 May 2018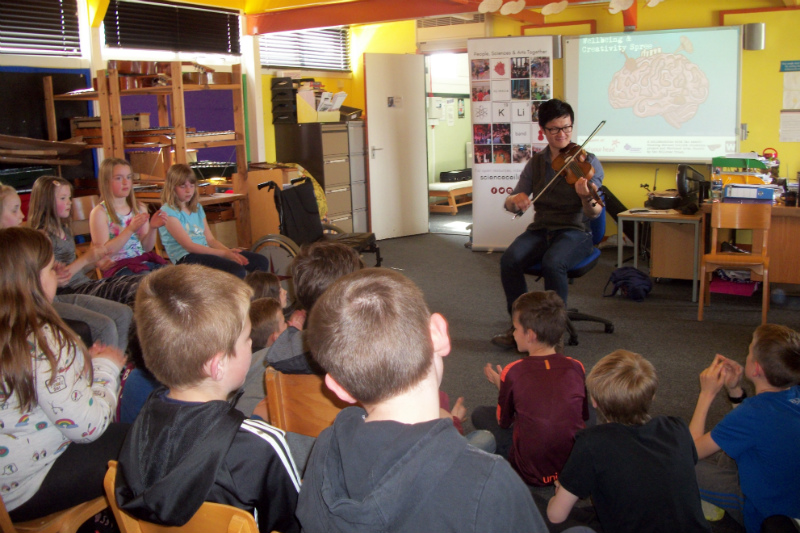 Lewis from Science Ceilidh came to the school today and taught us a bit about how our brains work.
Robotics – 10 May 2018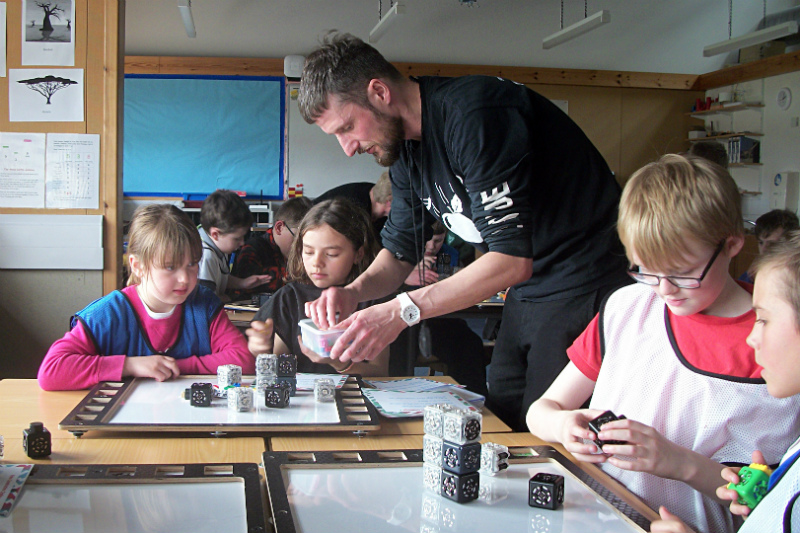 Today we were lucky enough to have a visit from Katie and Garry from Generation Science. The challenge was to build robots to complete different tasks using Cubelets modules. There were power cubes, sense cubes and act cubes. Some of the tasks were tricky to complete but we had great fun. At the end we proved that robots can be artists!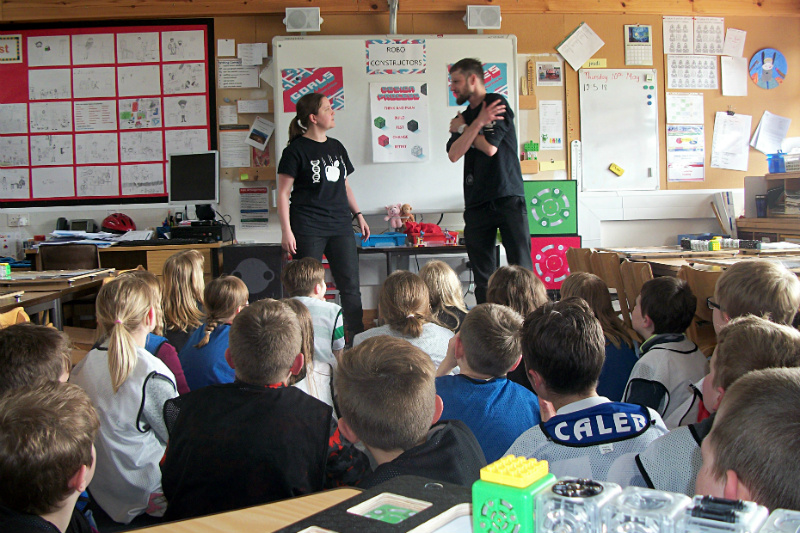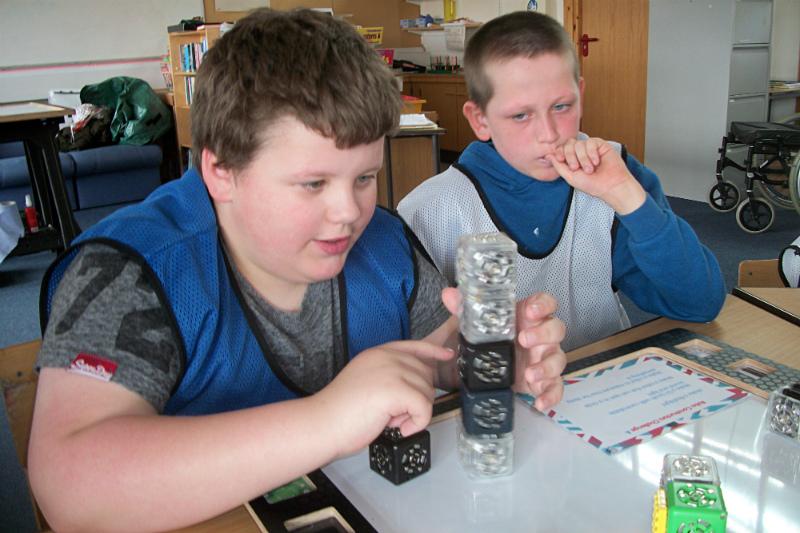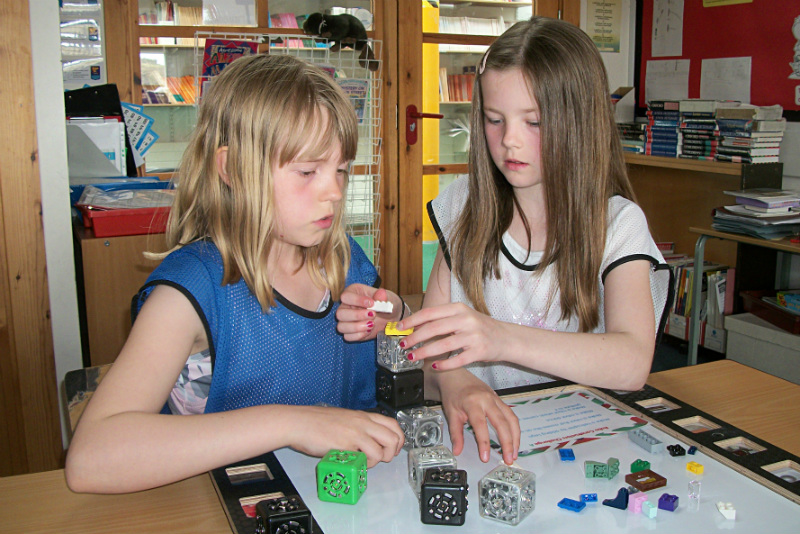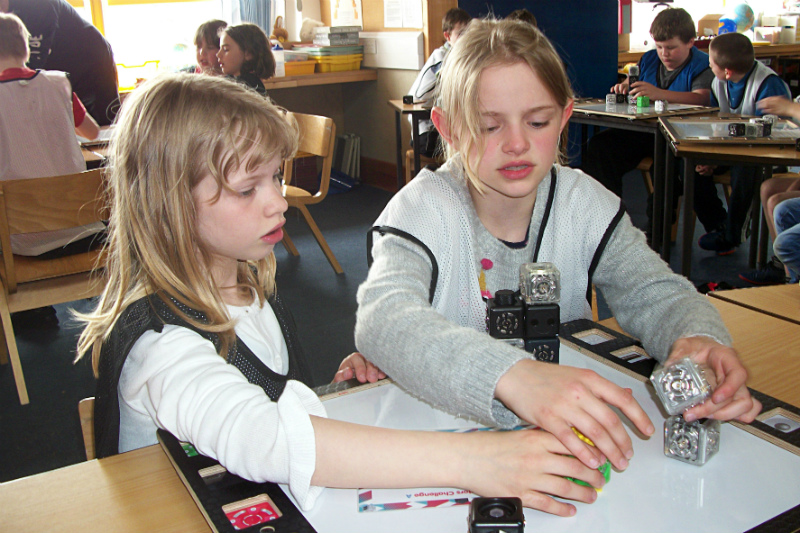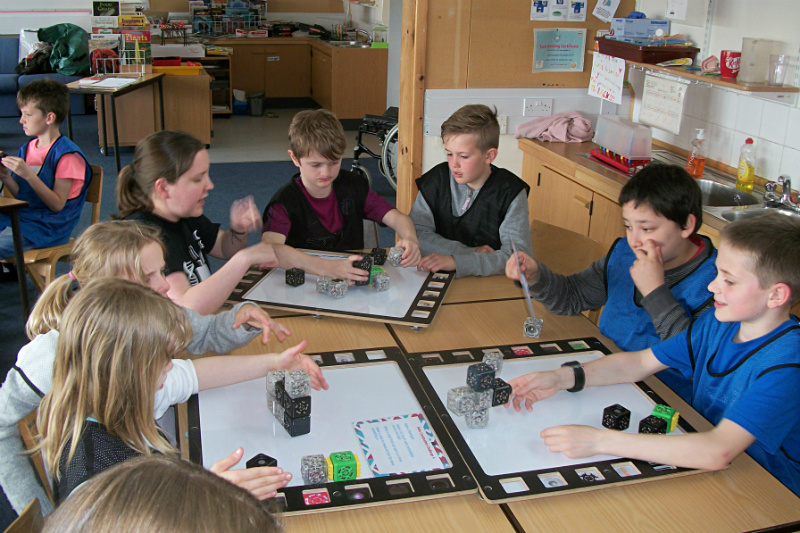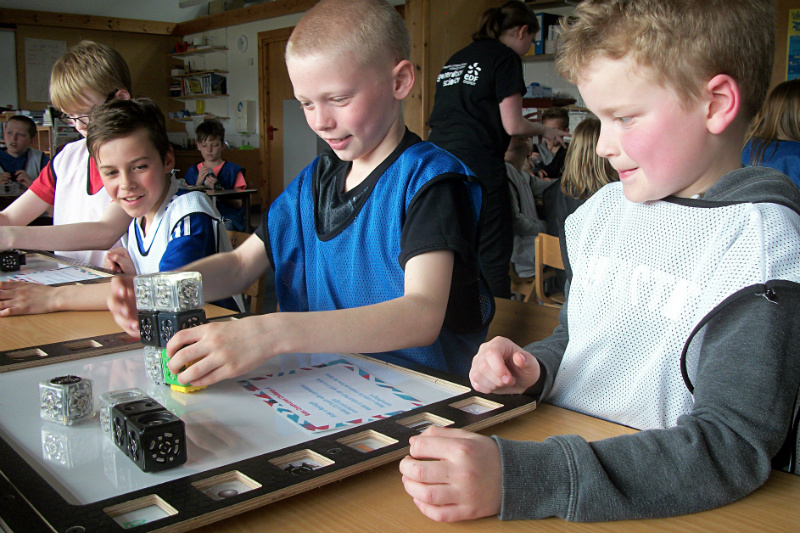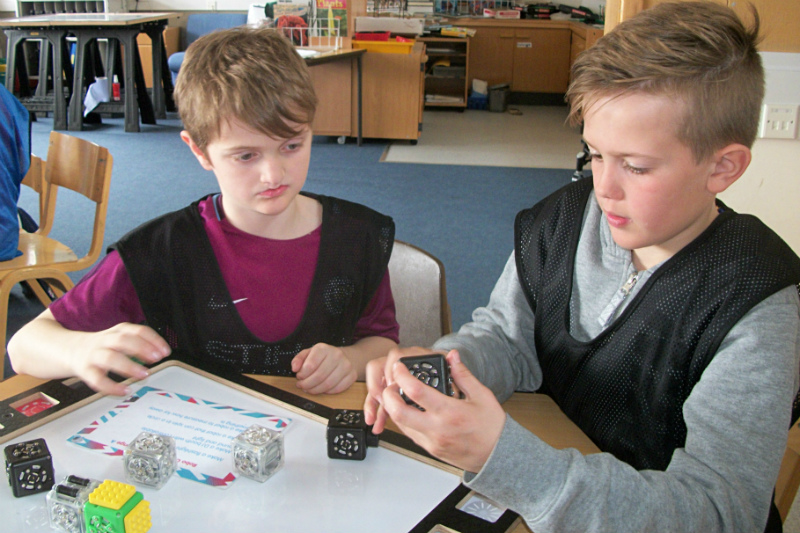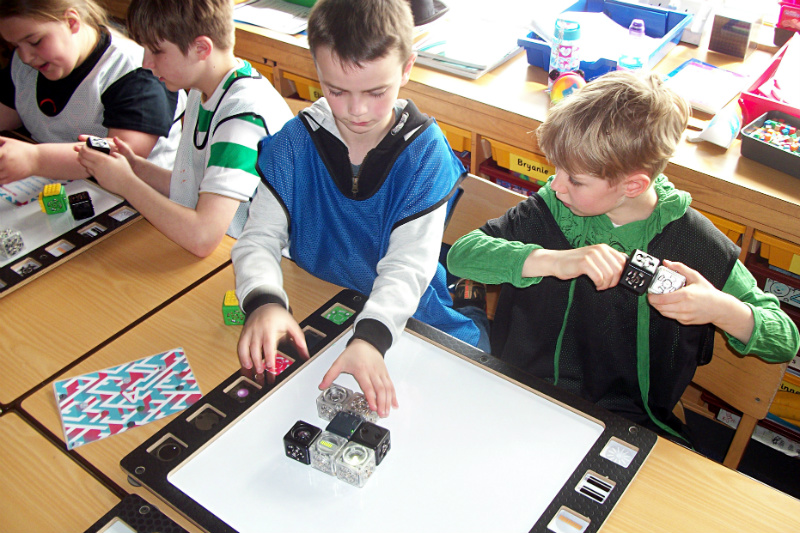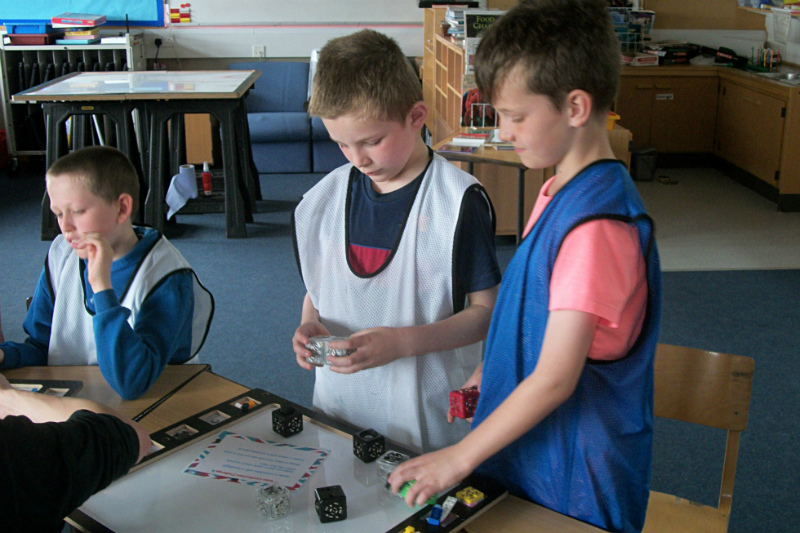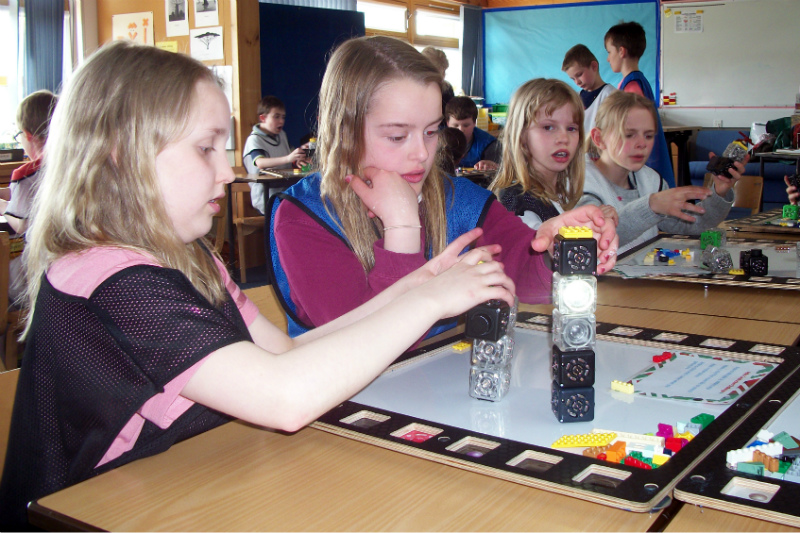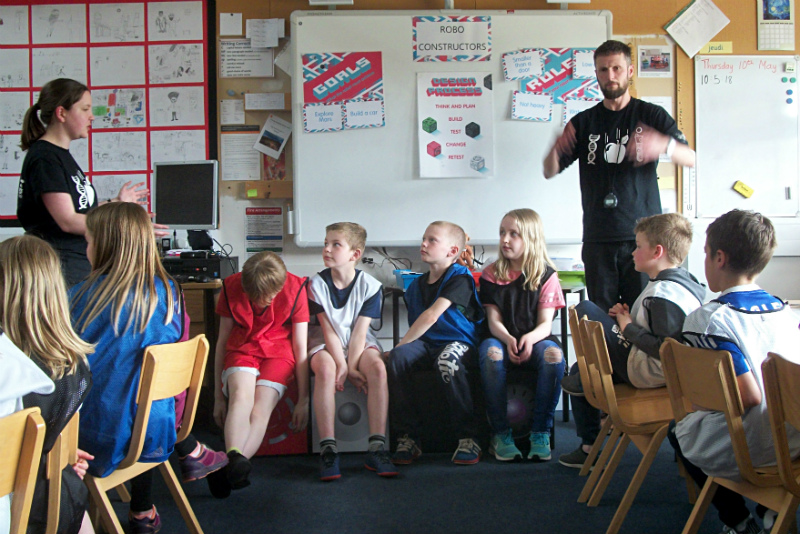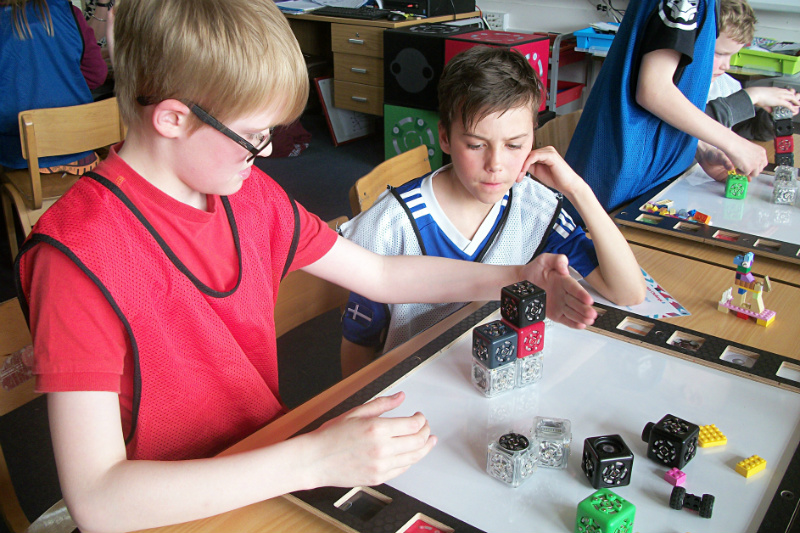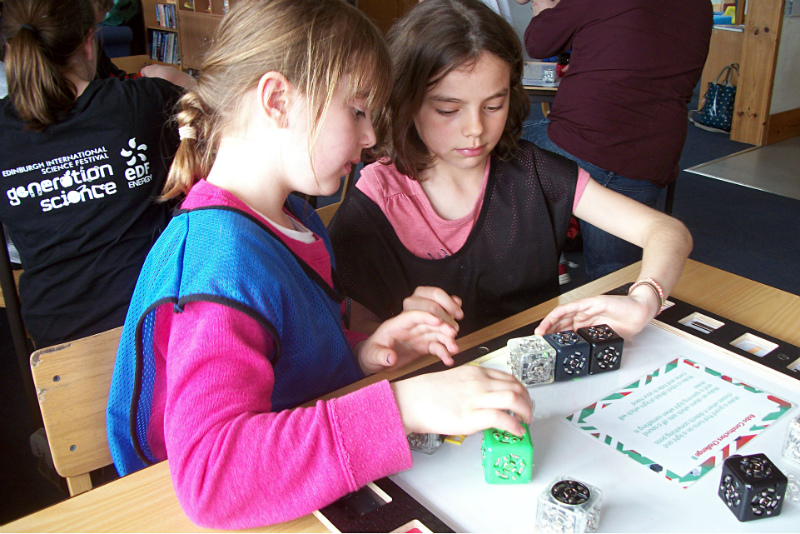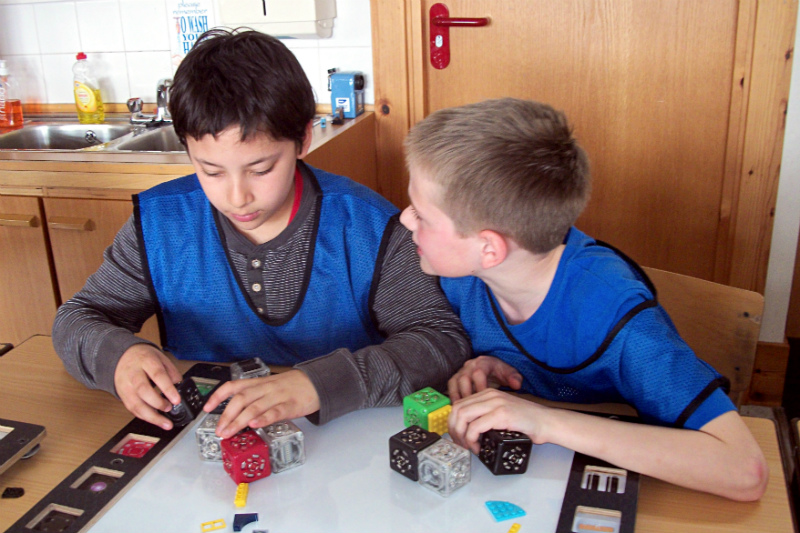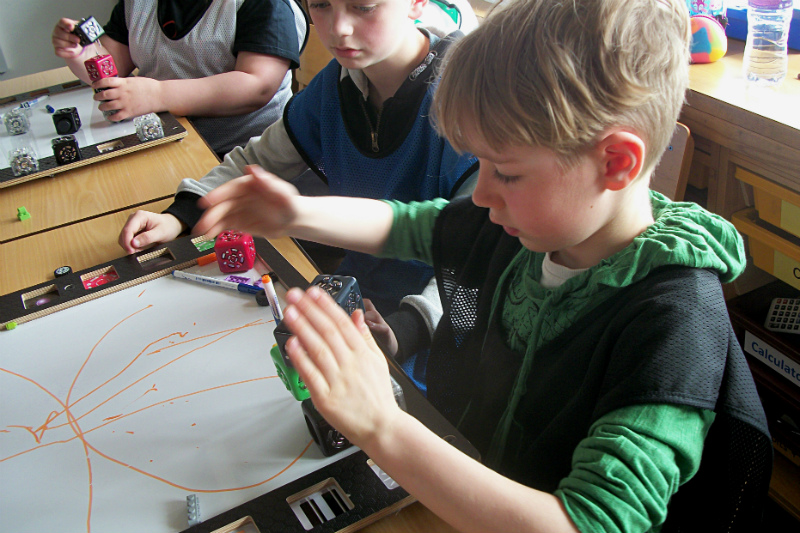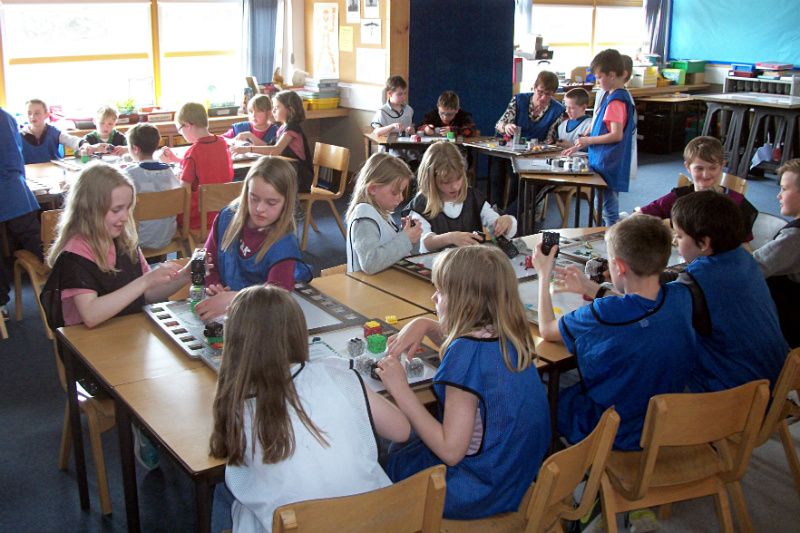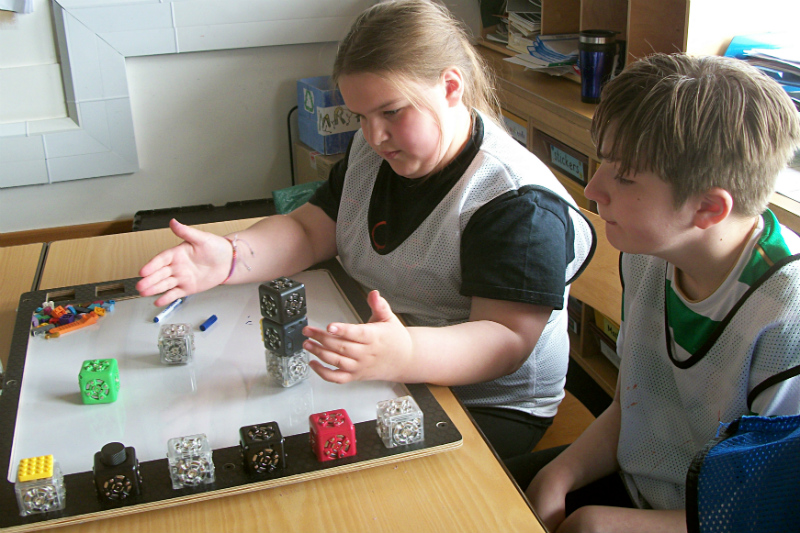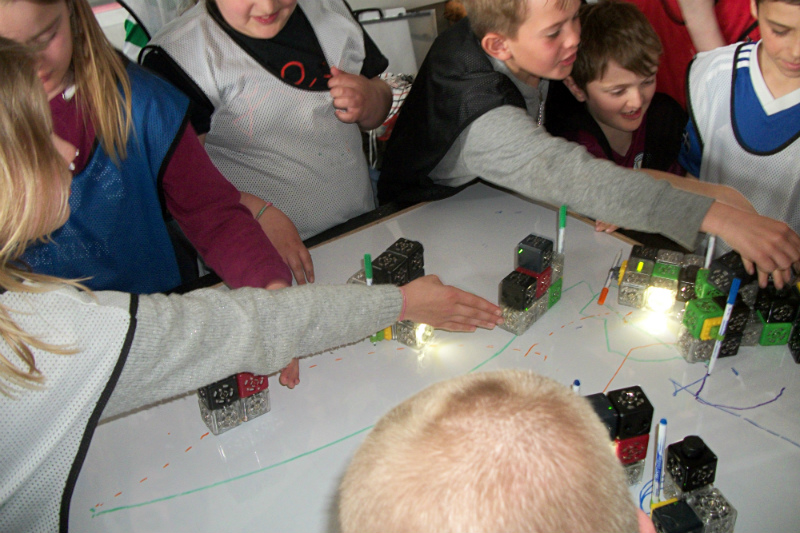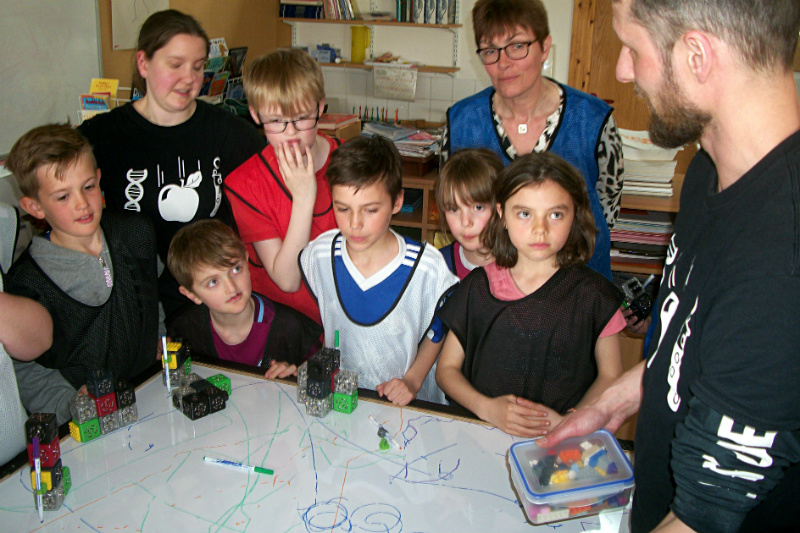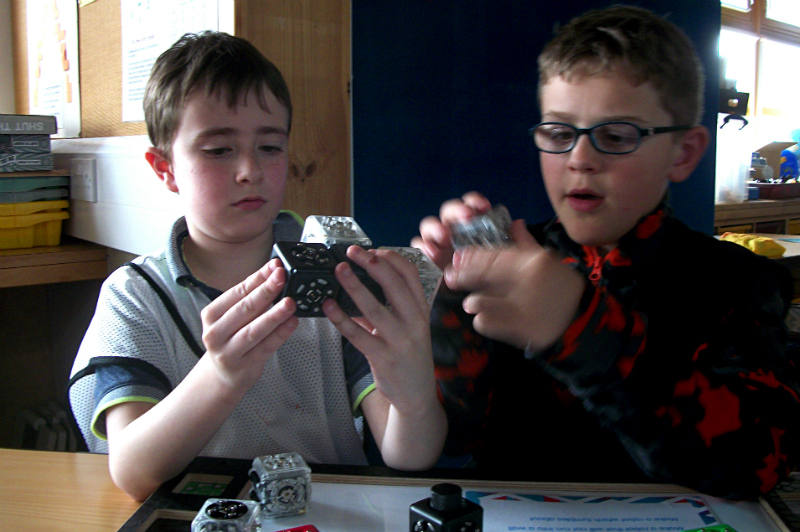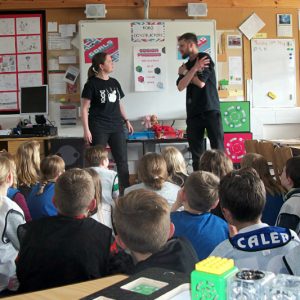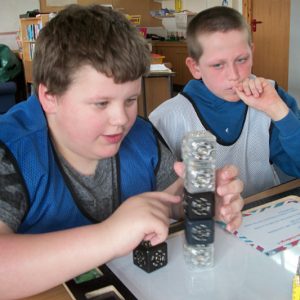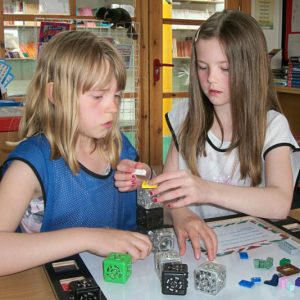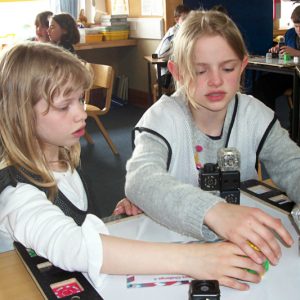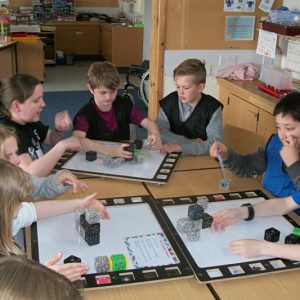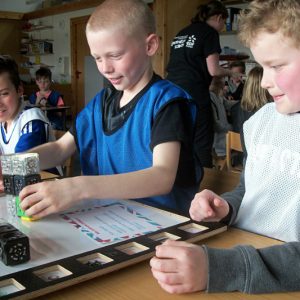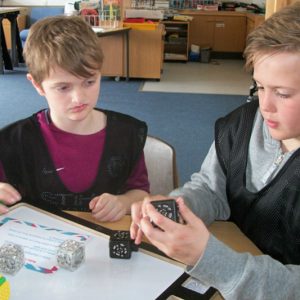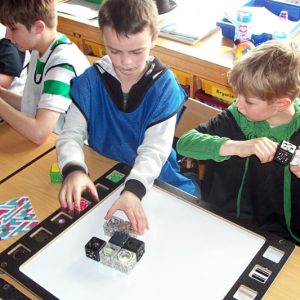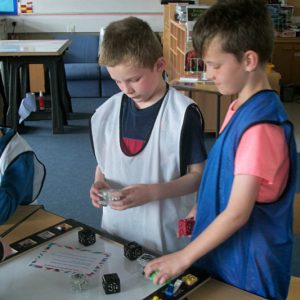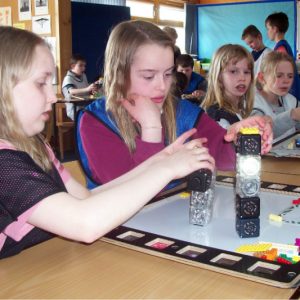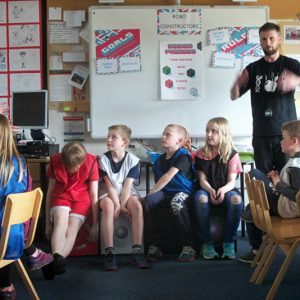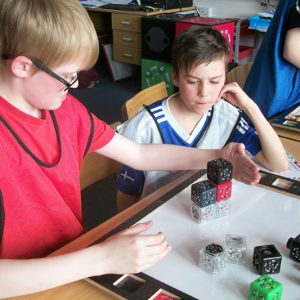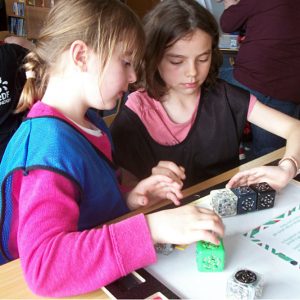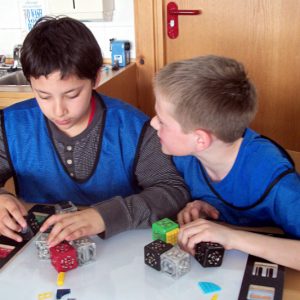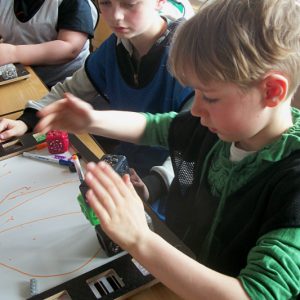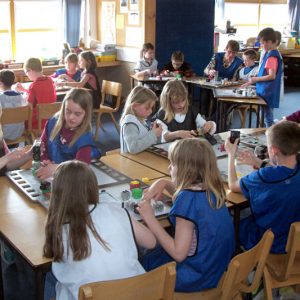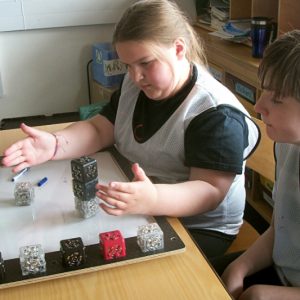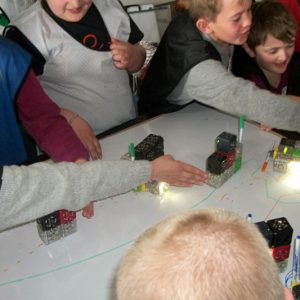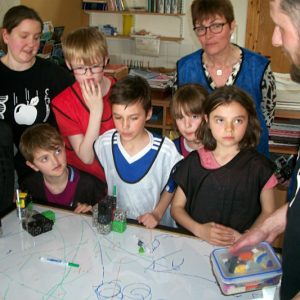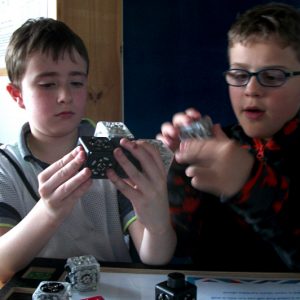 Da Voar Redd Up – 9 May 2018
This afternoon we went to help with Da Voar Redd Up. Our class cleaned up part of the south shore of Balta Sound.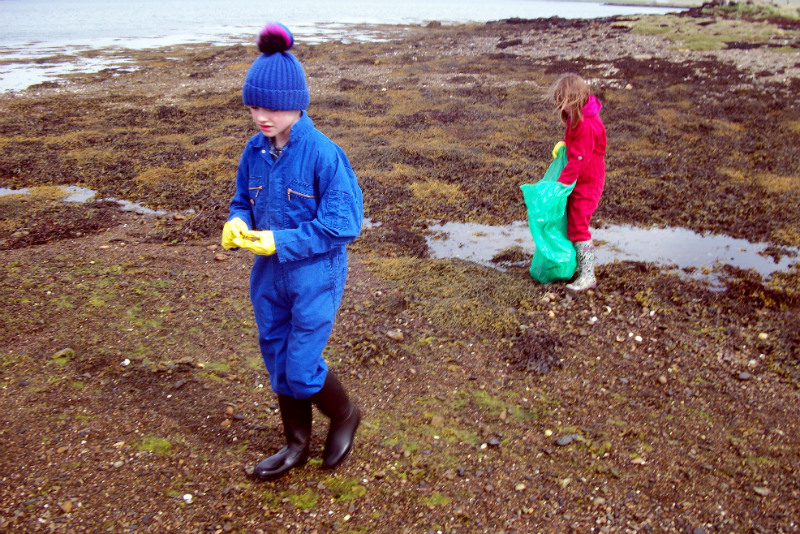 Pete's Posse – 1 May 2018
Pete's Posse are musicians from Vermont in the USA. They are in Shetland for the Folk Festival. Today they came to our school to give a performance. They sang and played some tunes, some of which had been written by themselves or their friends. One of our S4 students went up and played the fiddle with them.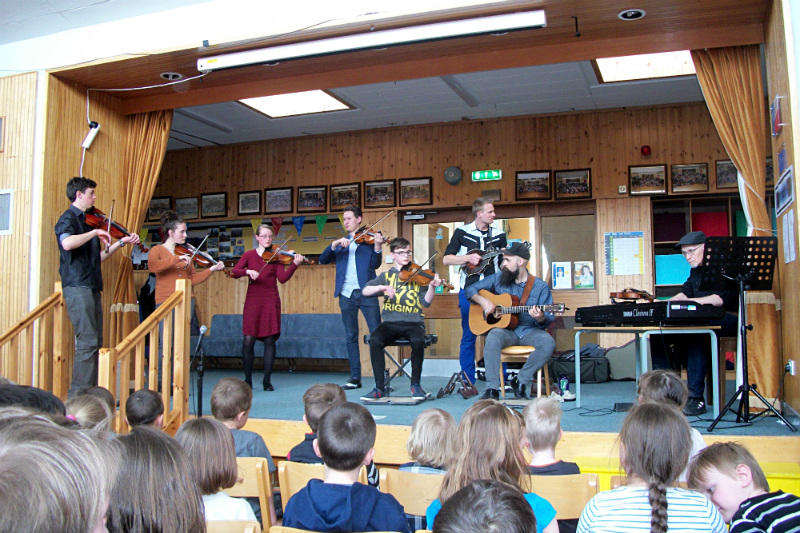 Bikeability Cycle Training – 26 April 2018
Primary 6 started cycle training this morning. The sessions will continue throughout the summer term.
Astronomy – 25 April 2018
Today we had a visit from Chris and Scott, astronomers from Liverpool. Chris told us about different types of stars and about how to identify constellations. Scott taught us about infrared, ultraviolet and white light. He also told us about the planets and how astronomers spot asteroids.
" I liked when we were shown images of the planets and their moons." TR
" My favourite bit was learning about white light." MG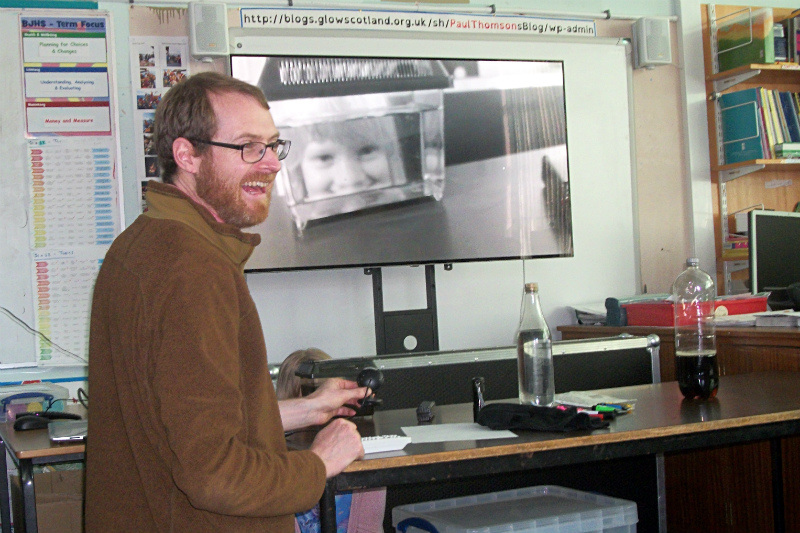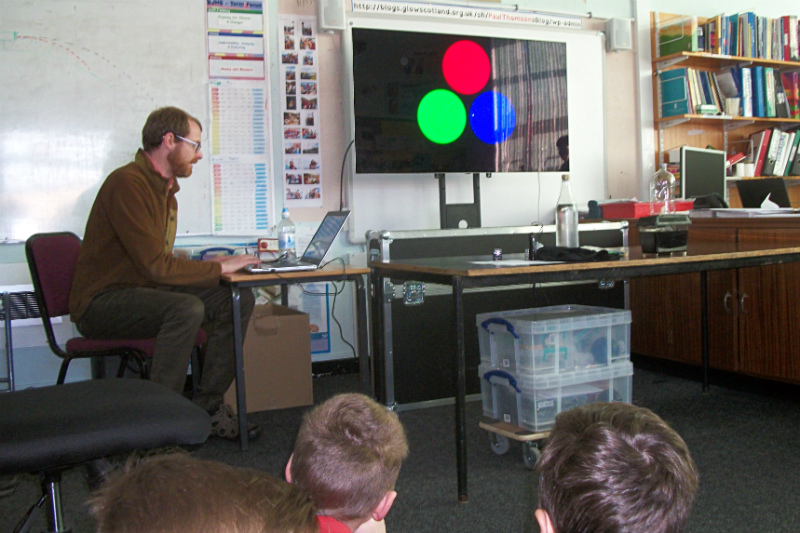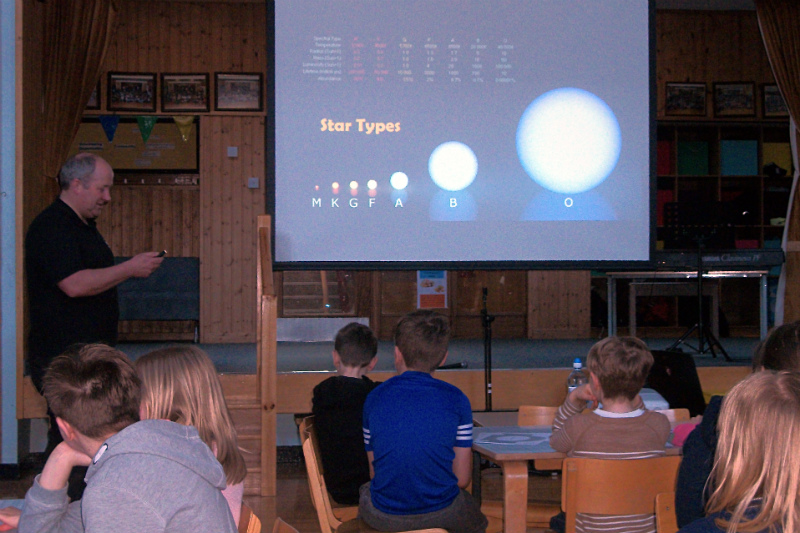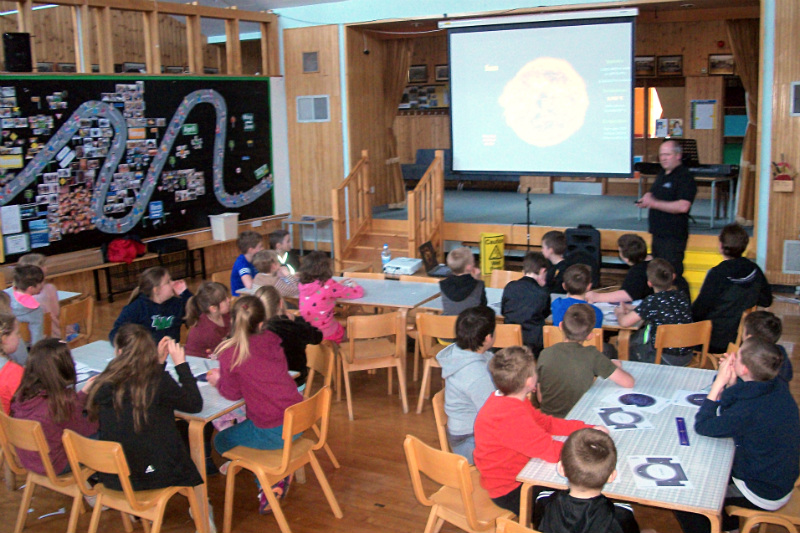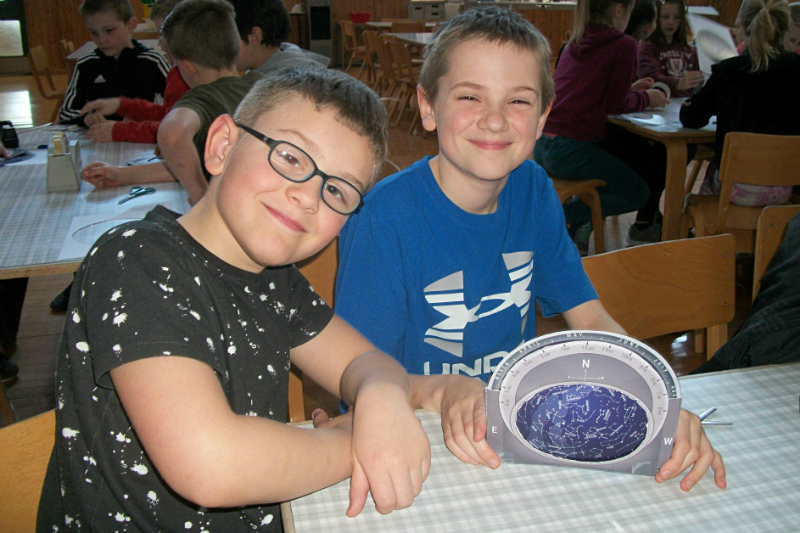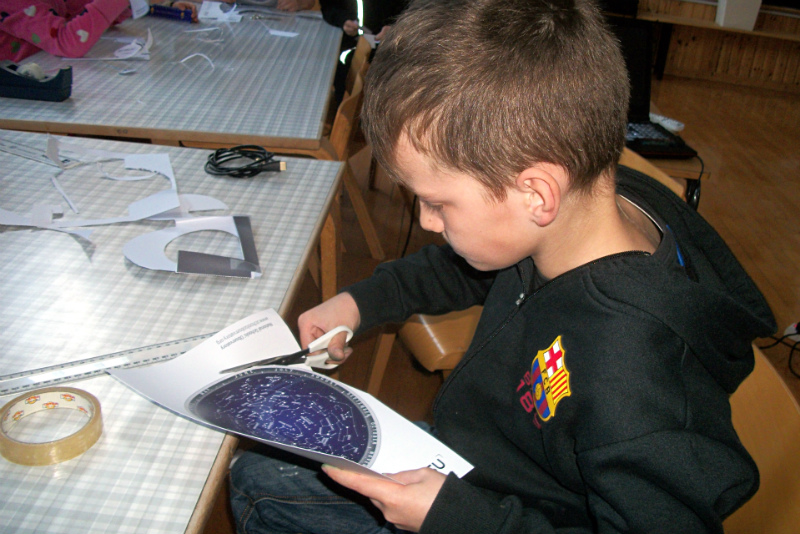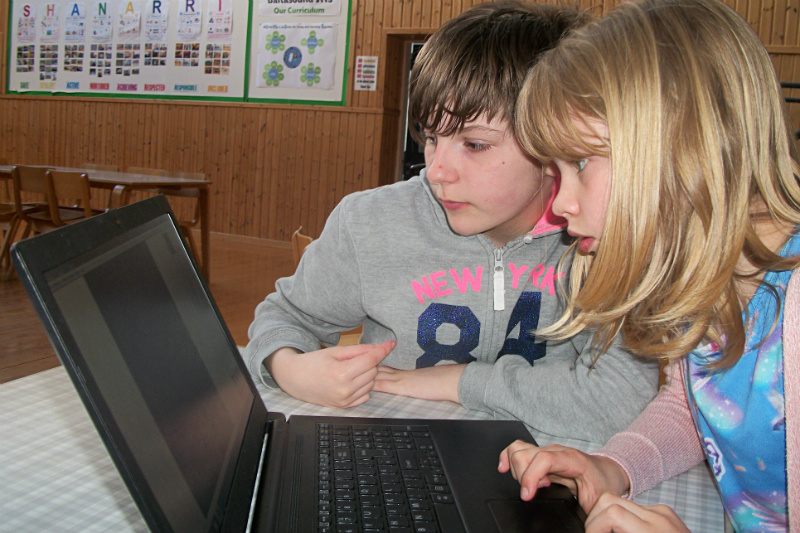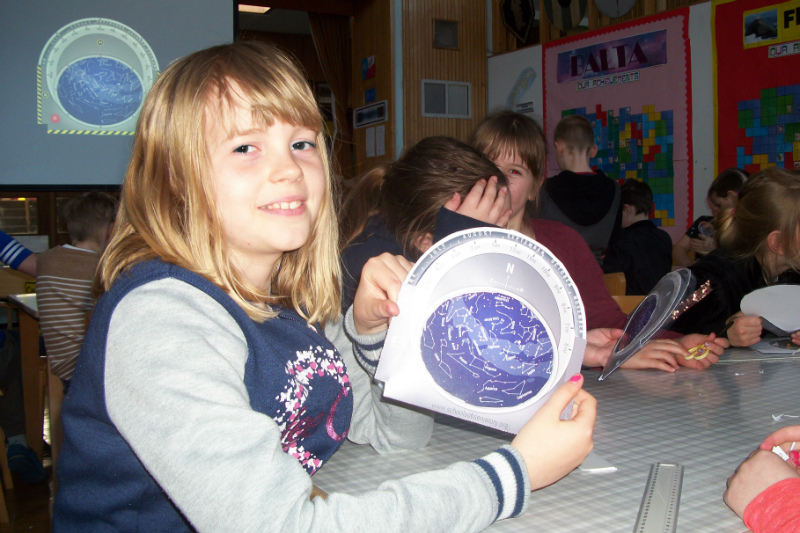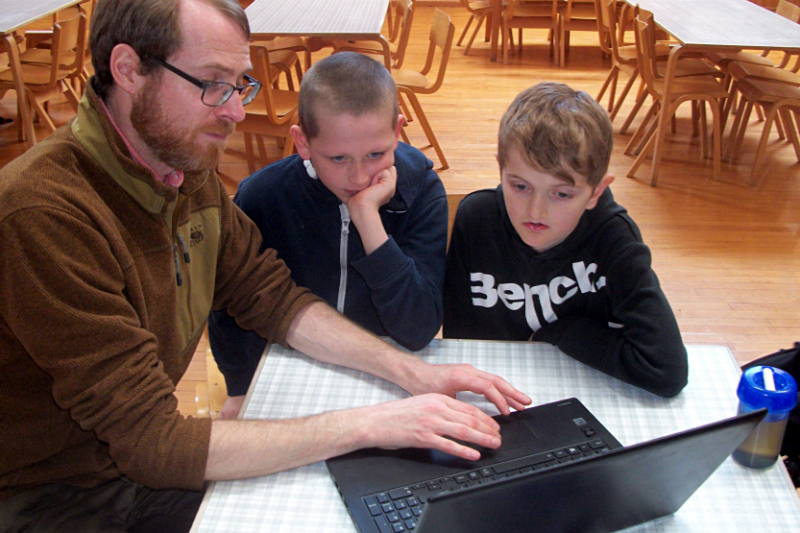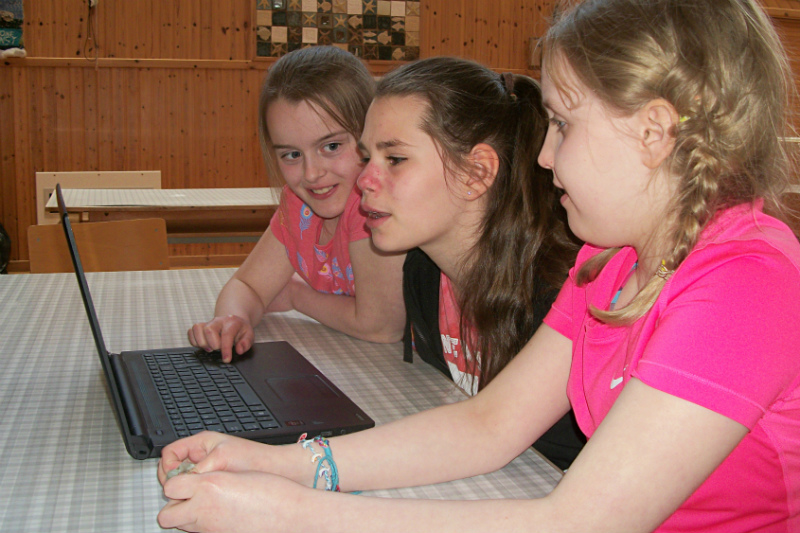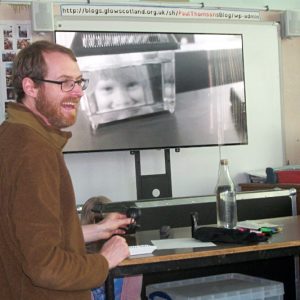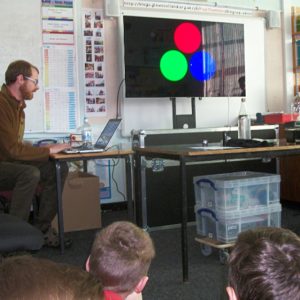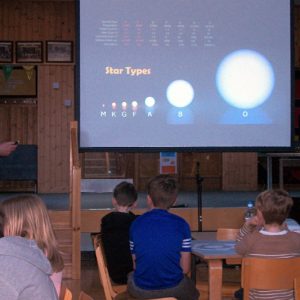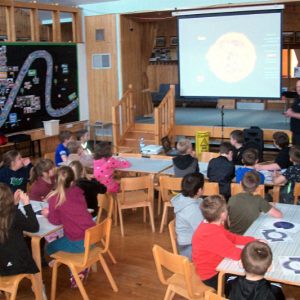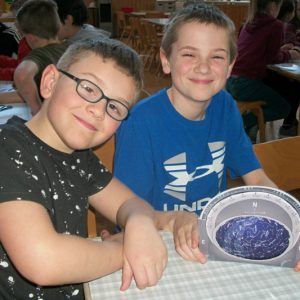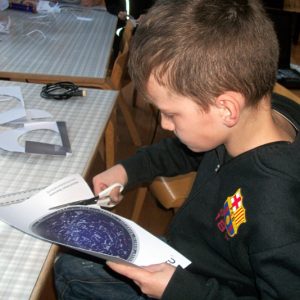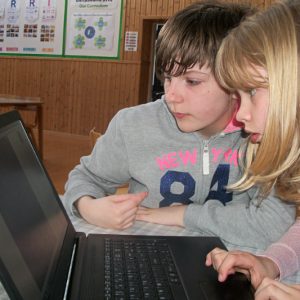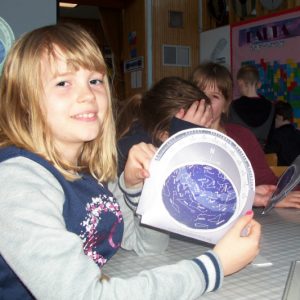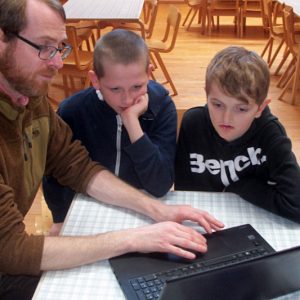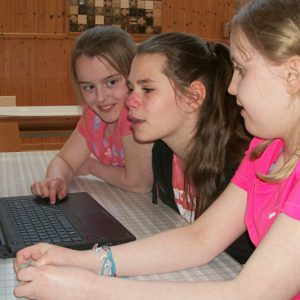 Music – 17 April 2018
This morning some of Shetland's music instructors came to school to demonstrate the variety of instruments that are available for music tuition. Some of us already play clarinet, cello or fiddle.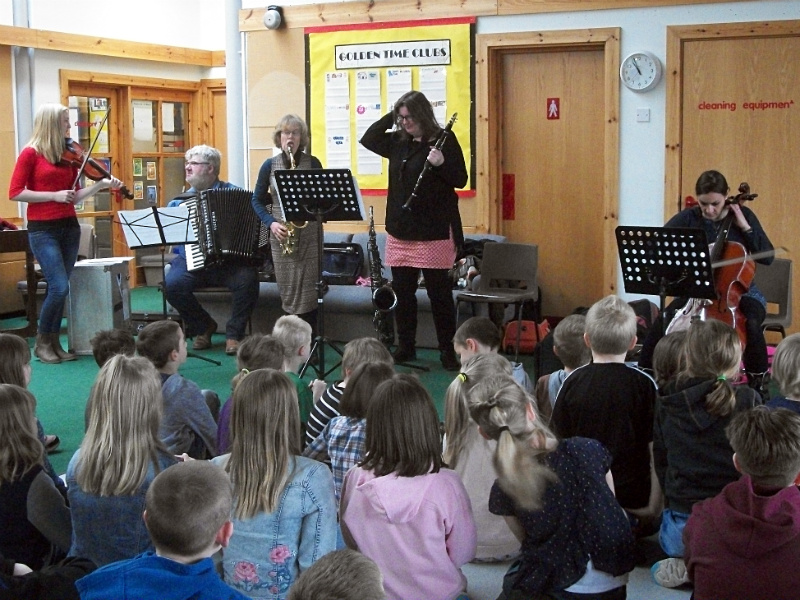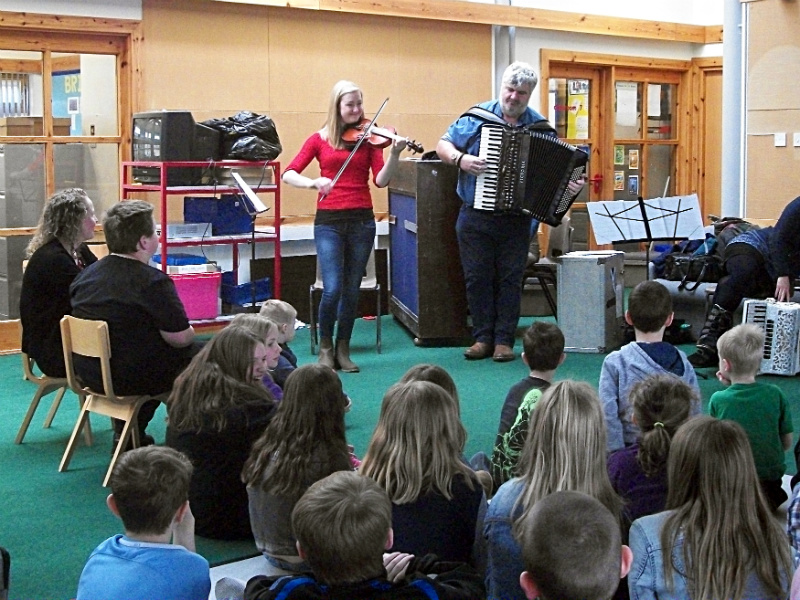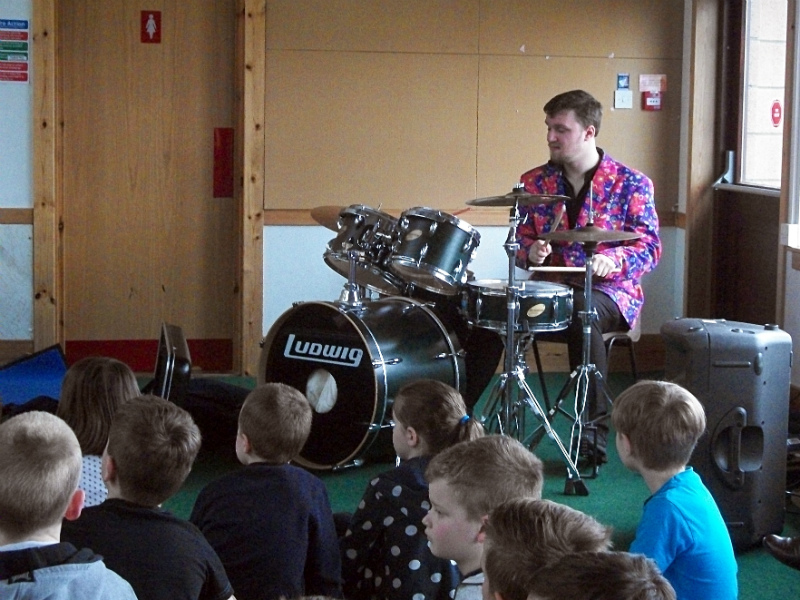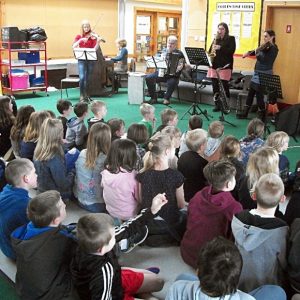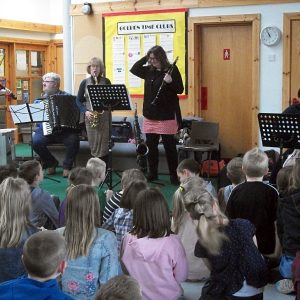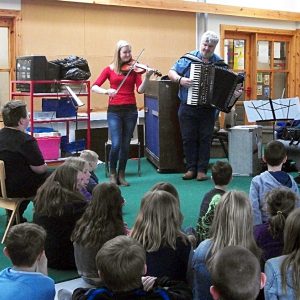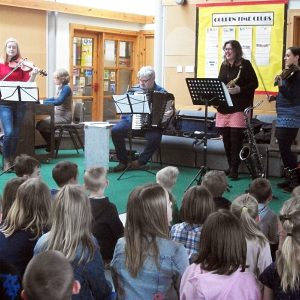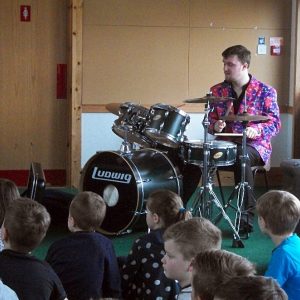 Worm Survey (2) – 26 March 2018
It was time for our second What's Under Your Feet? survey. We dug up two squares of turf. We found 10 worms in one square and 21 in the other. The longest worm was 11 cm and the shortest was 1.5 cm.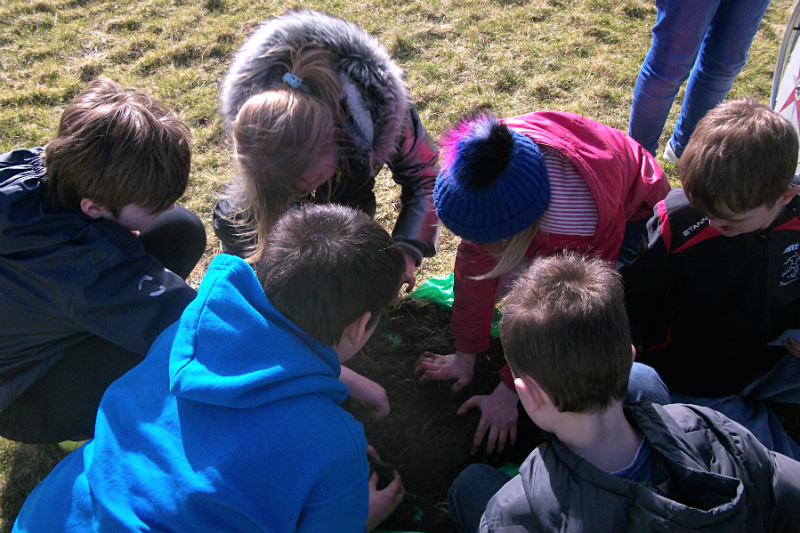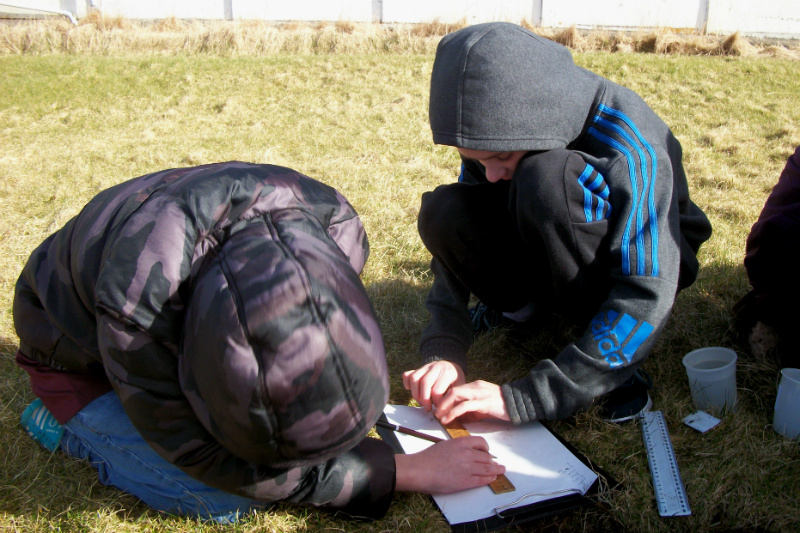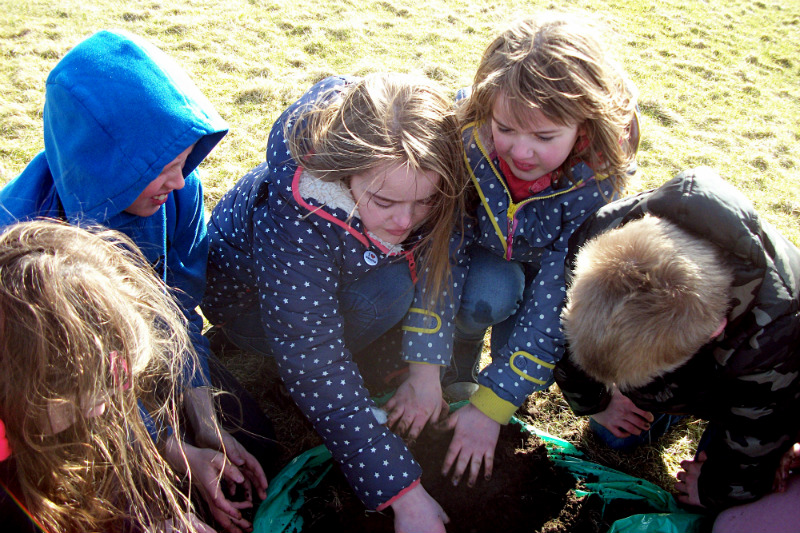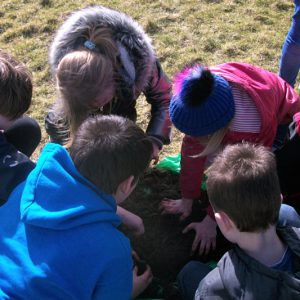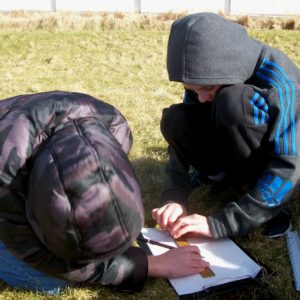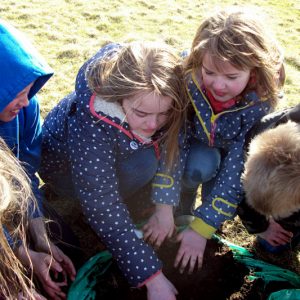 Frogs in Trolla Water – 22 March 2018
Now that the temperature has risen a bit, frogs are heading back to Trolla Water. The school is like a huge wall in the frogs' way, so we helped some of them to get round it.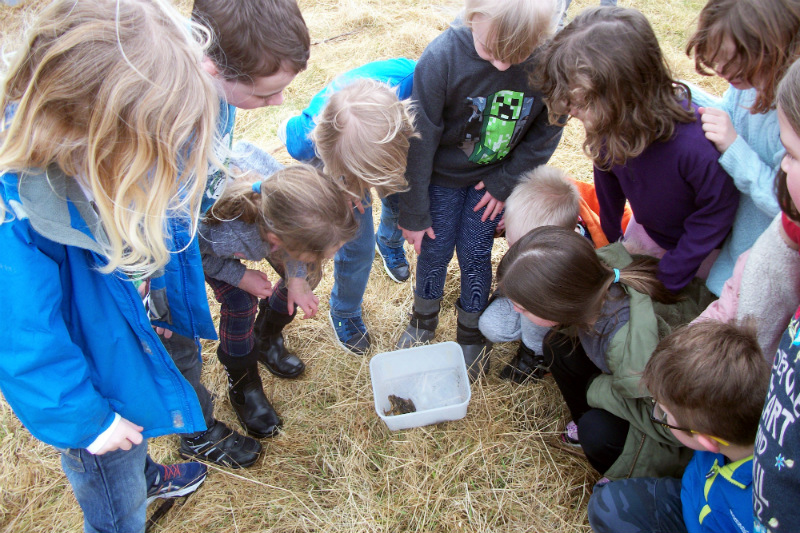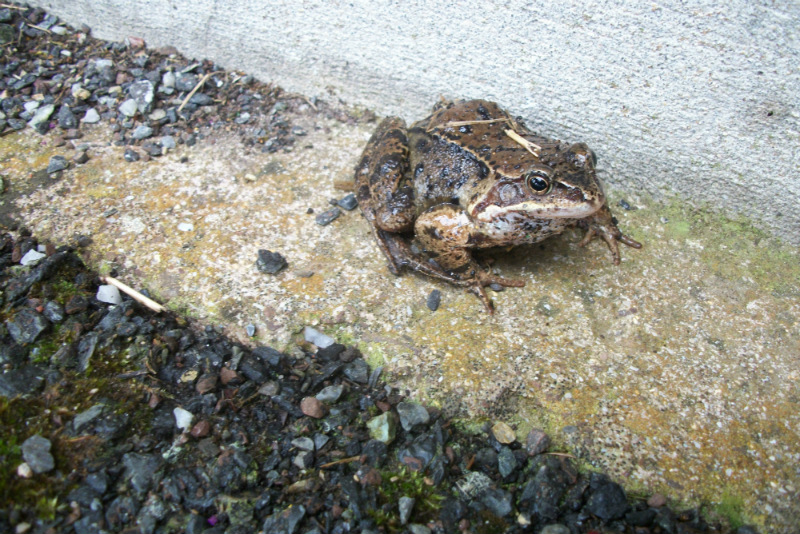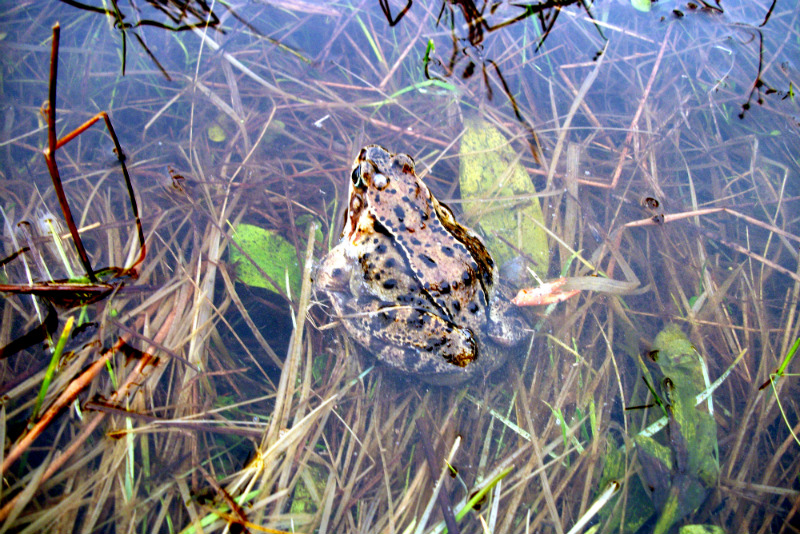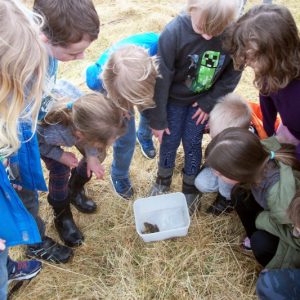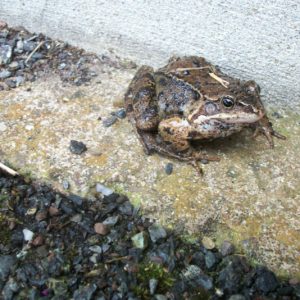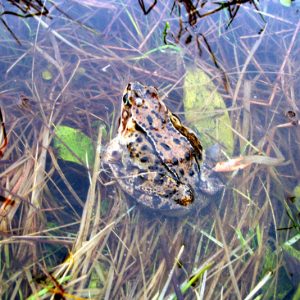 Badminton – 22 March 2018
This morning Jane from Badminton Scotland visited the school and did a training session with us. It was fun and and we got some great tips about how to play badminton well.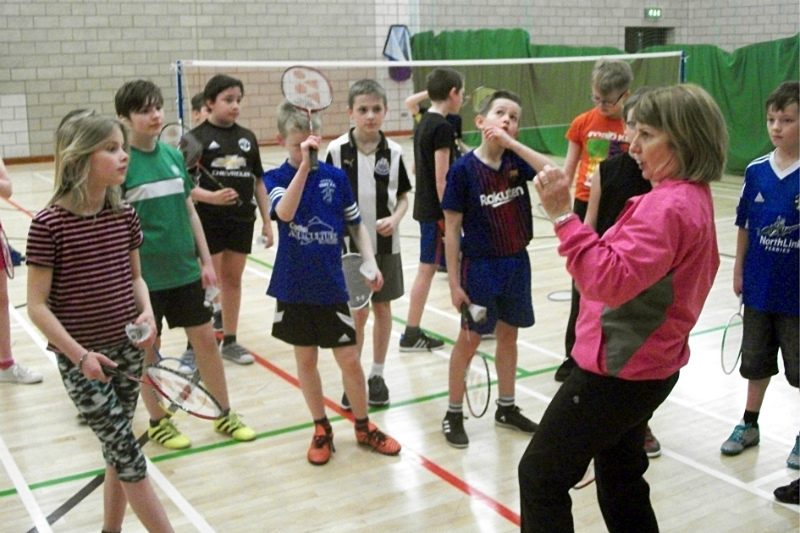 STEM Activity – 15 March 2018
In this afternoon's STEM activity, the challenge was to program a Lego Mindstorms EV3 to orbit a picture of Earth and remove some space junk from orbit. There were some tricky moves to complete. Some pupils did it but others didn't.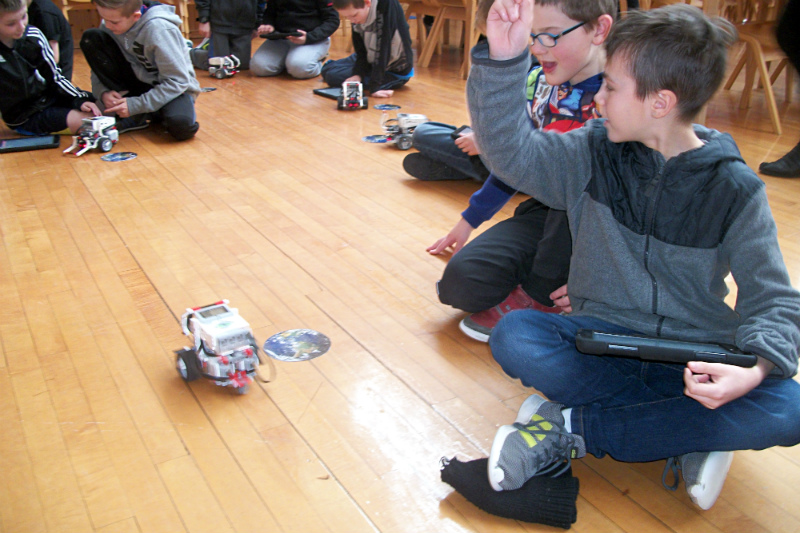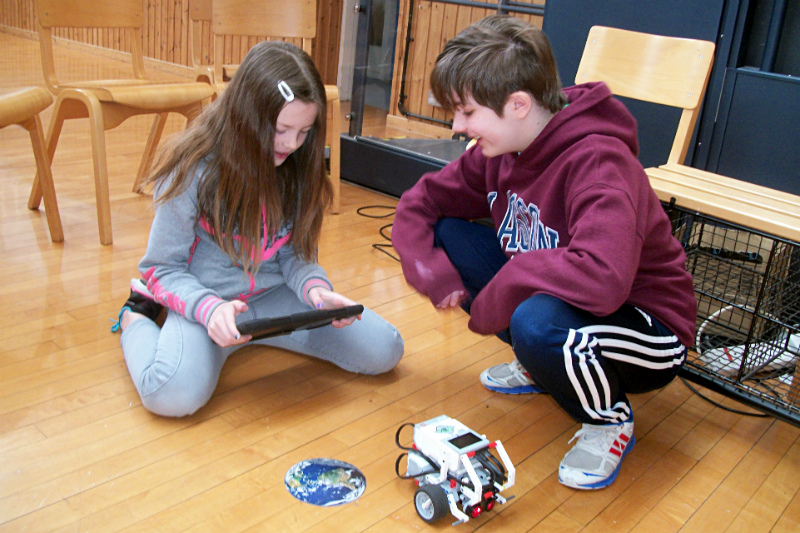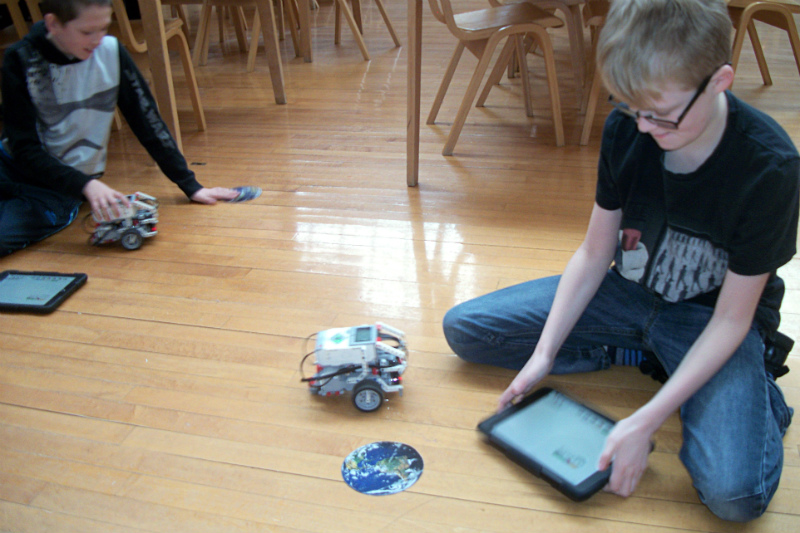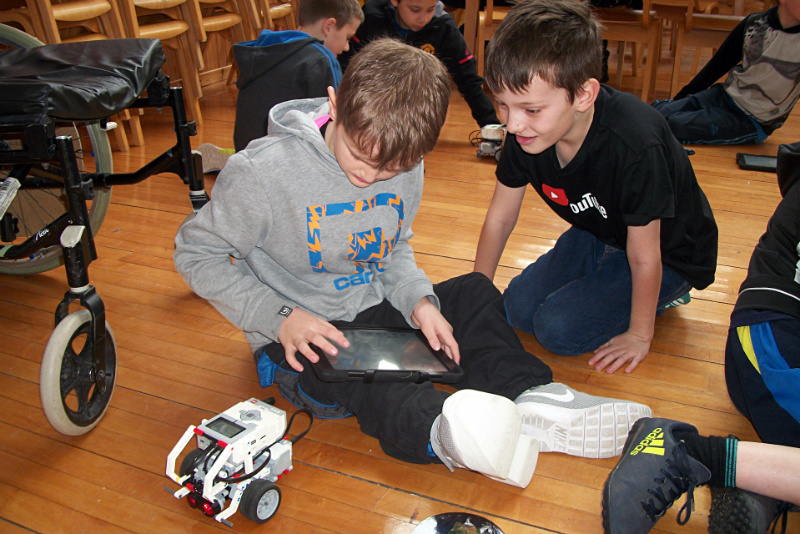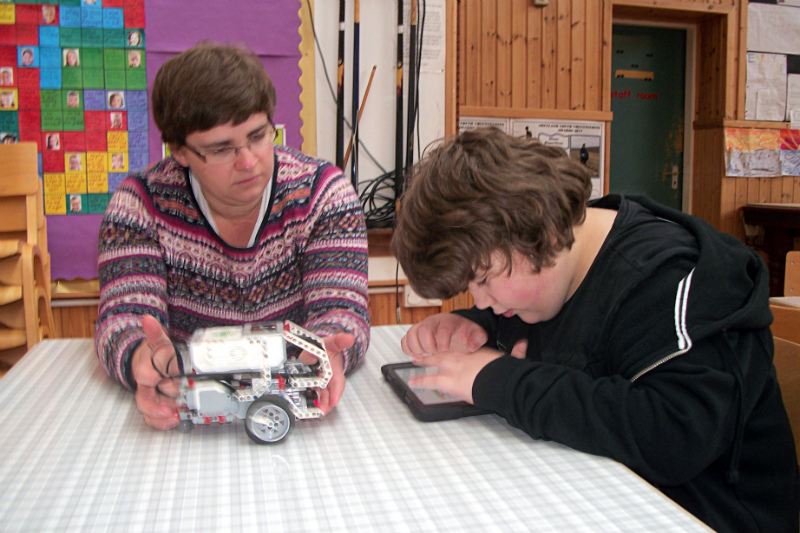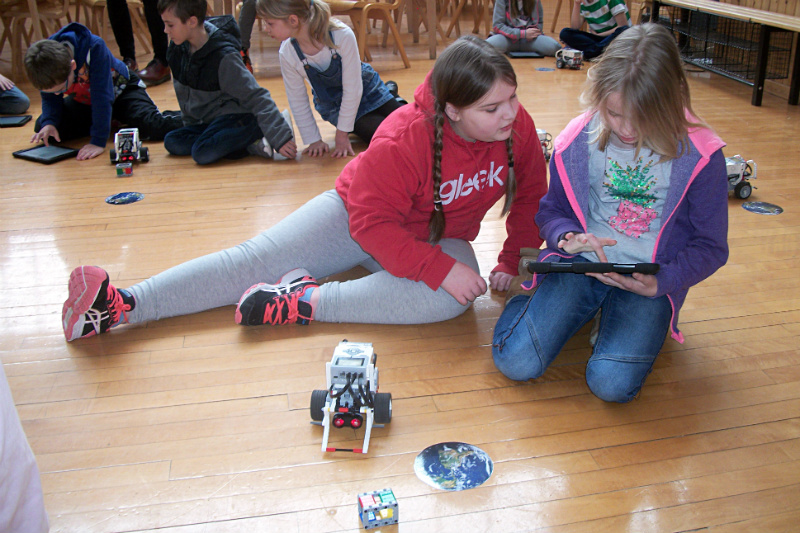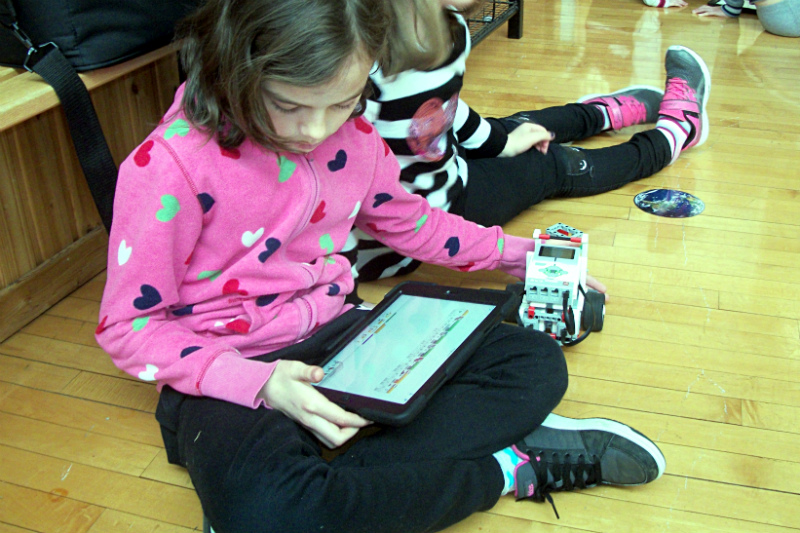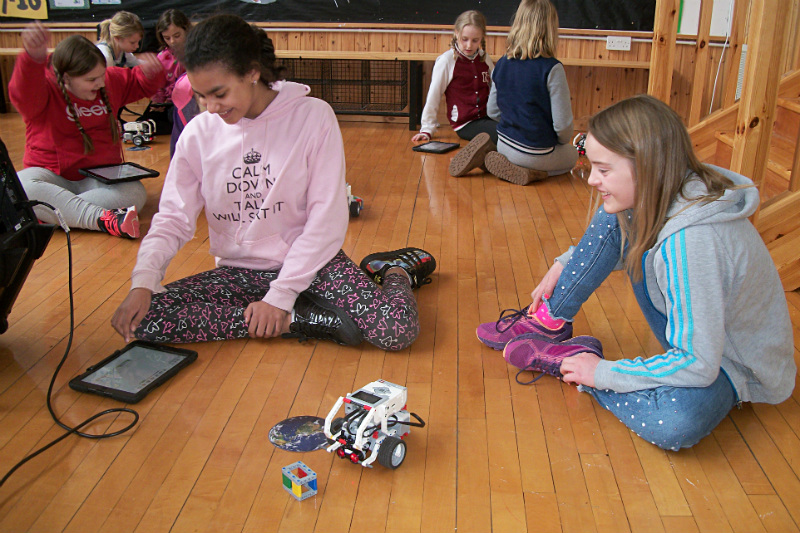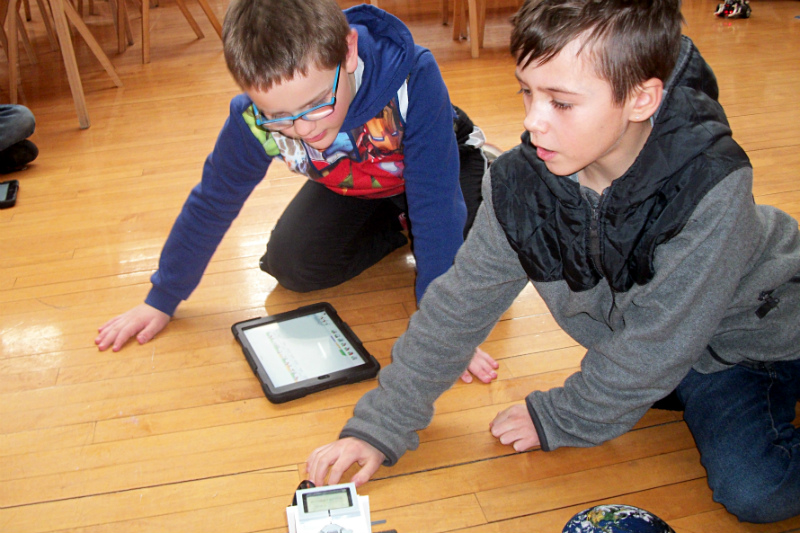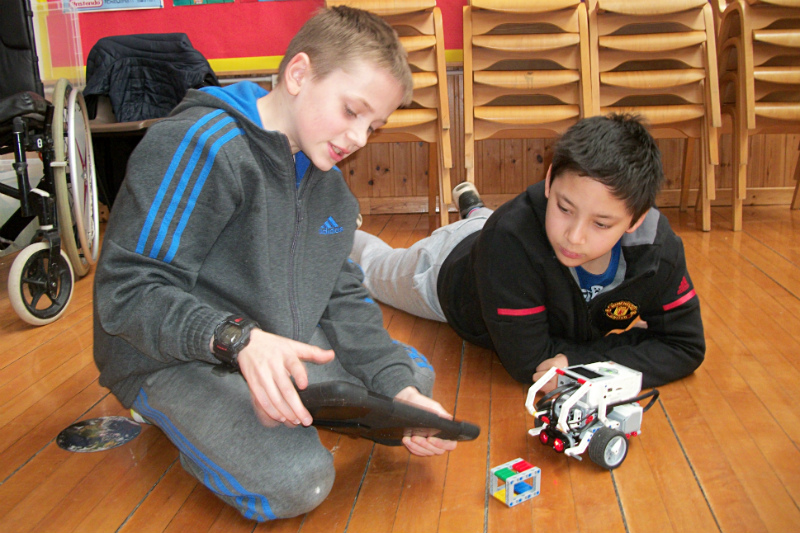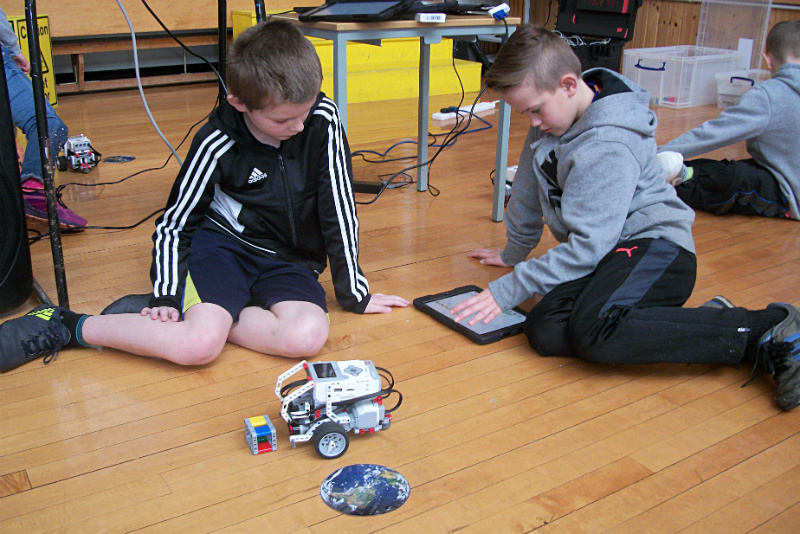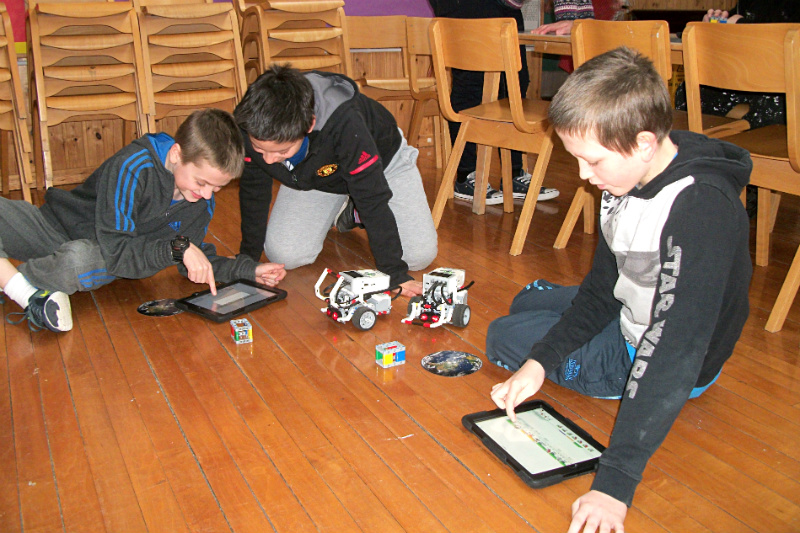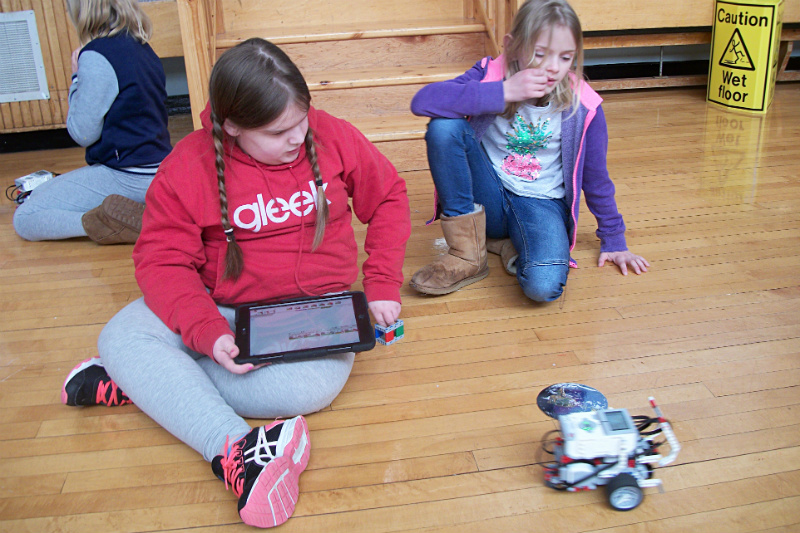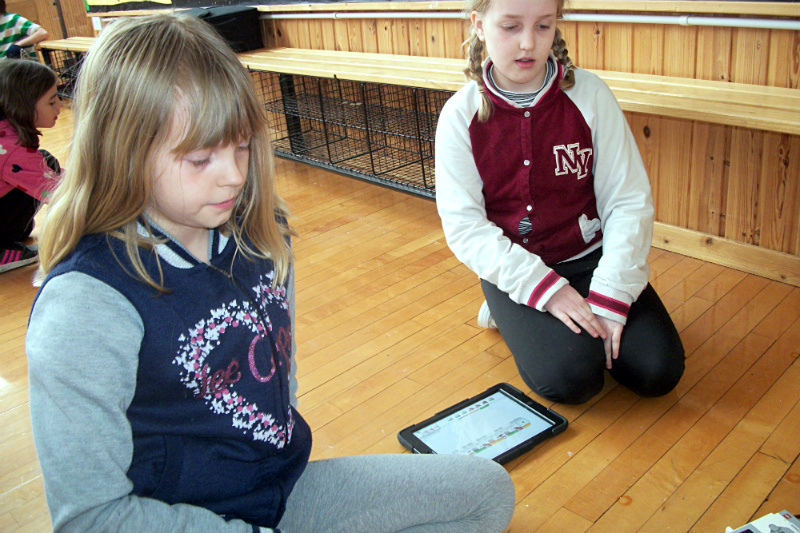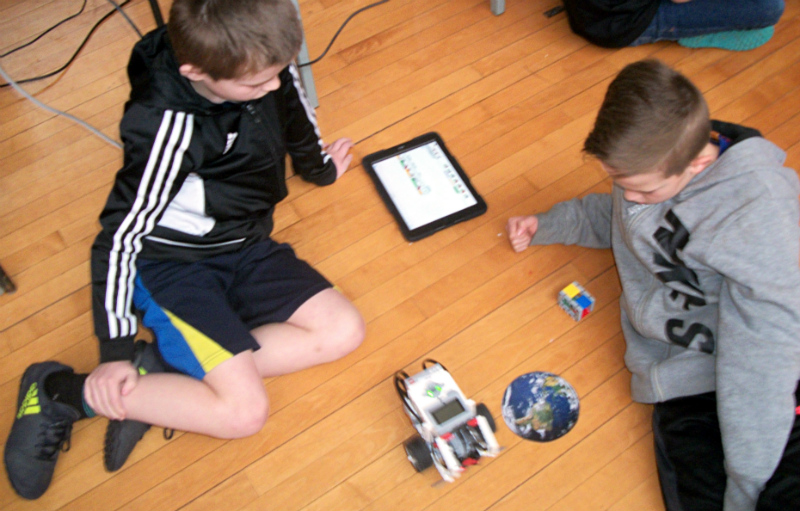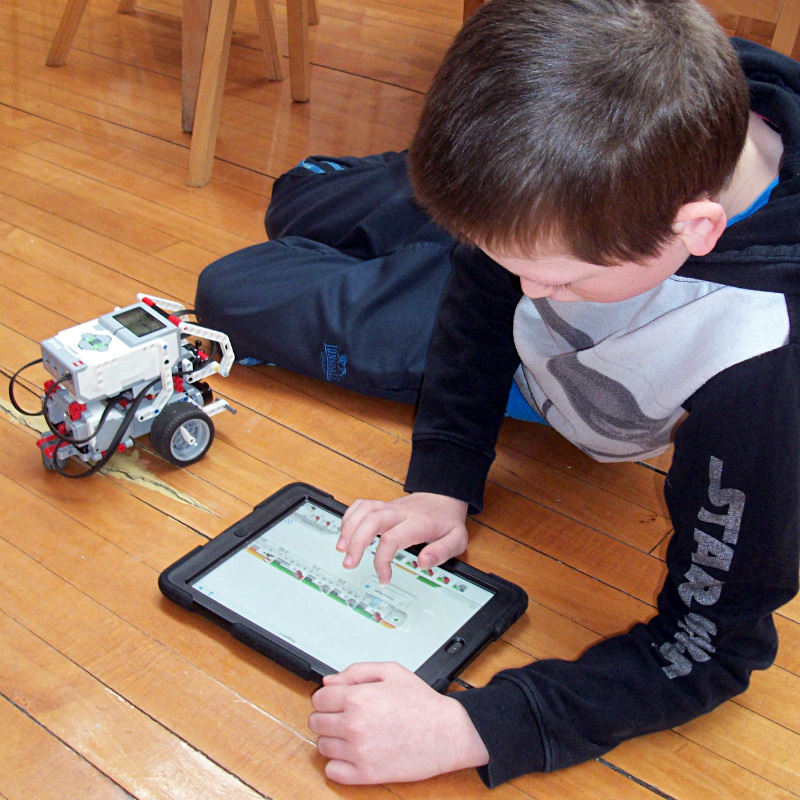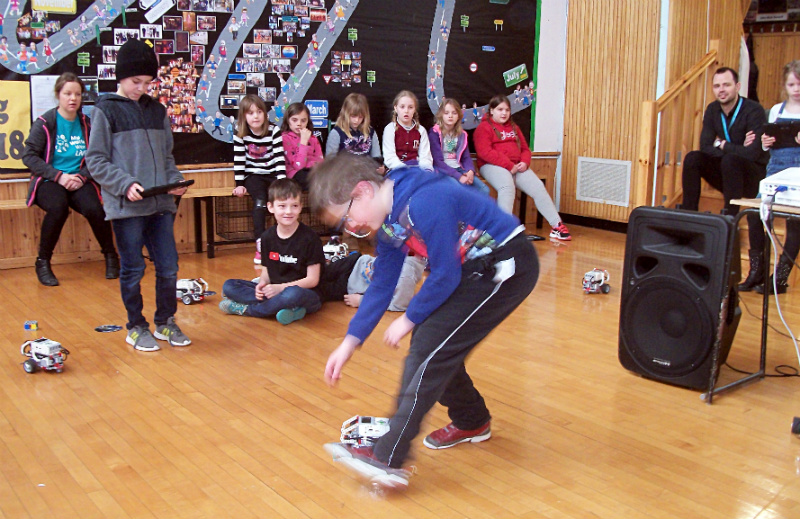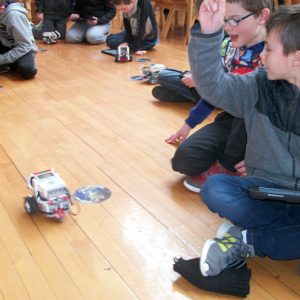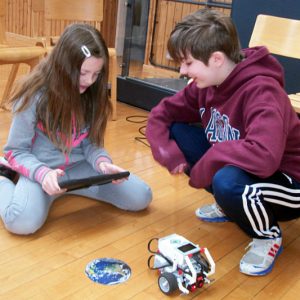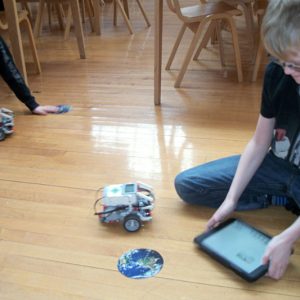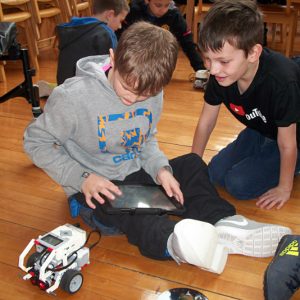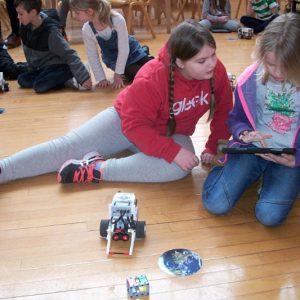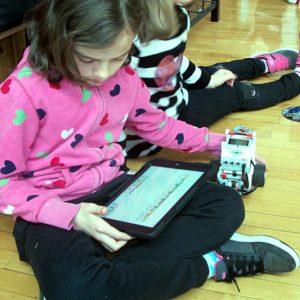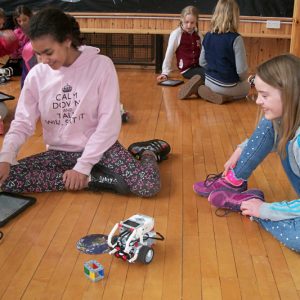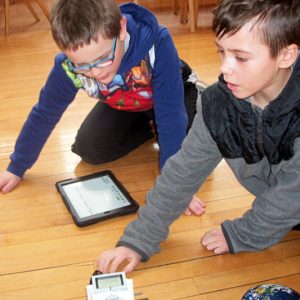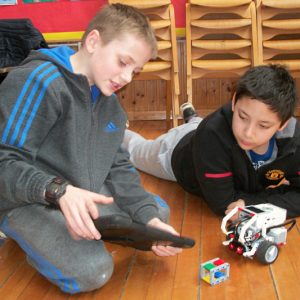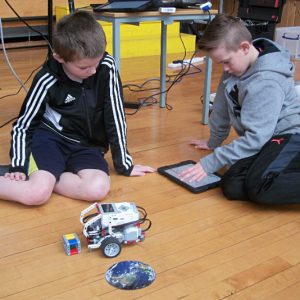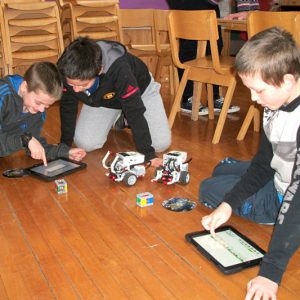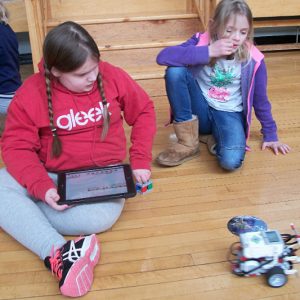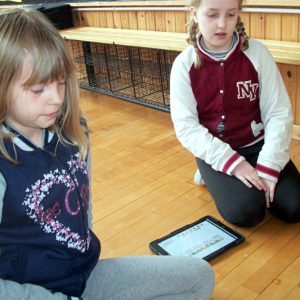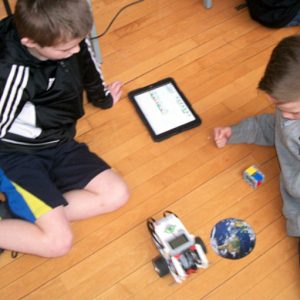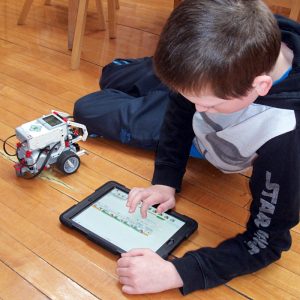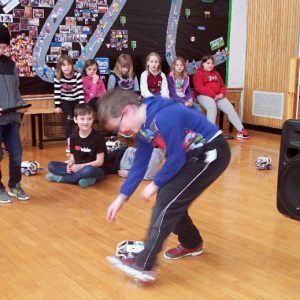 Careers Day – 8 March 2018
This afternoon we went to the school hall which had lots of tables with people to tell us about their work. There was a big variety of jobs that you could do, like the NHS, vets, boat work, space centre and the police.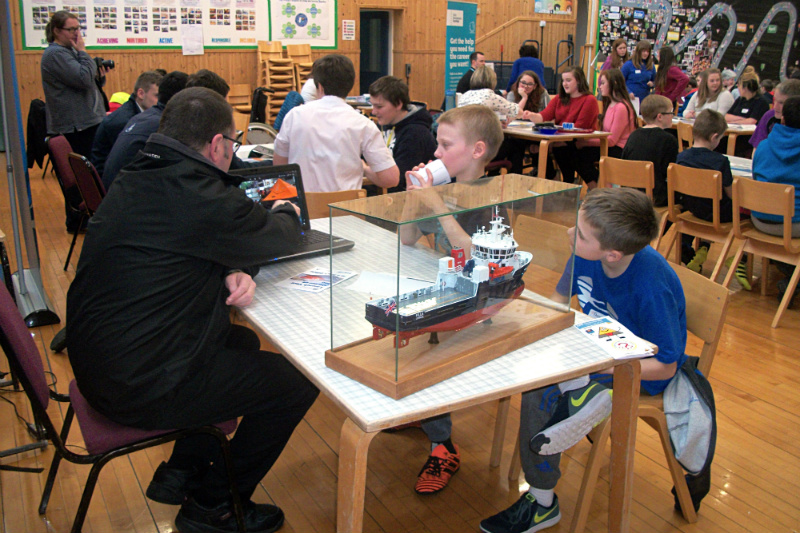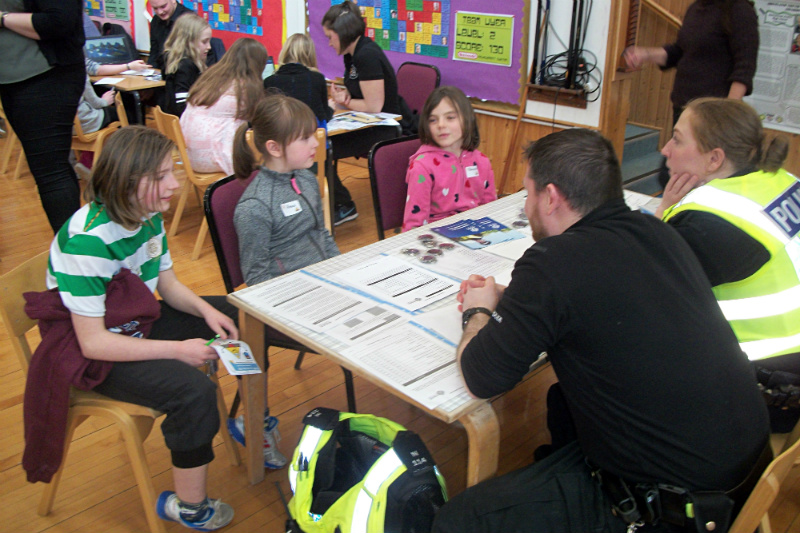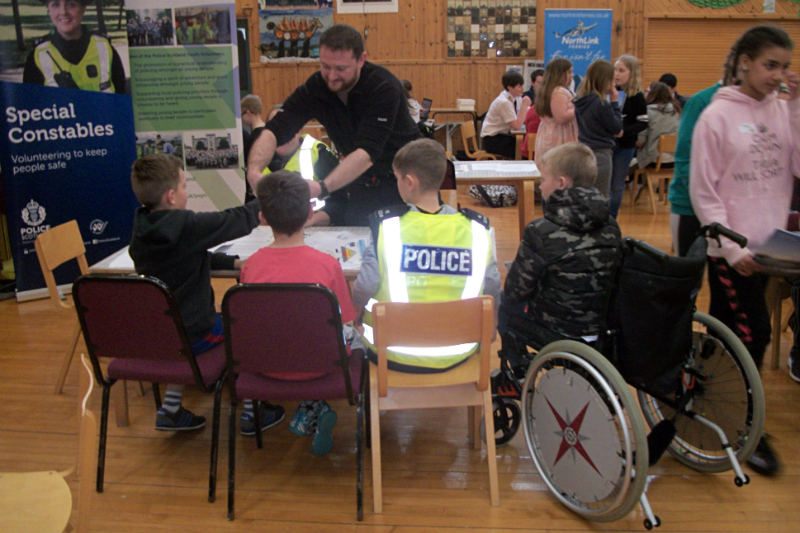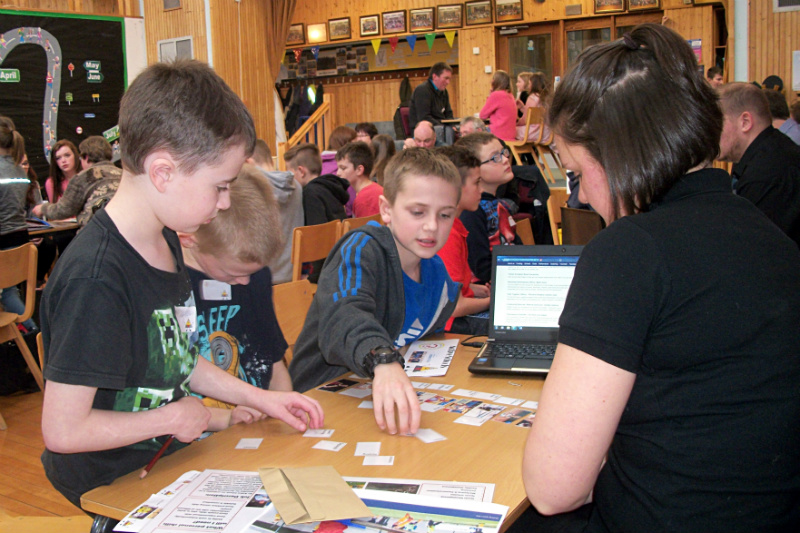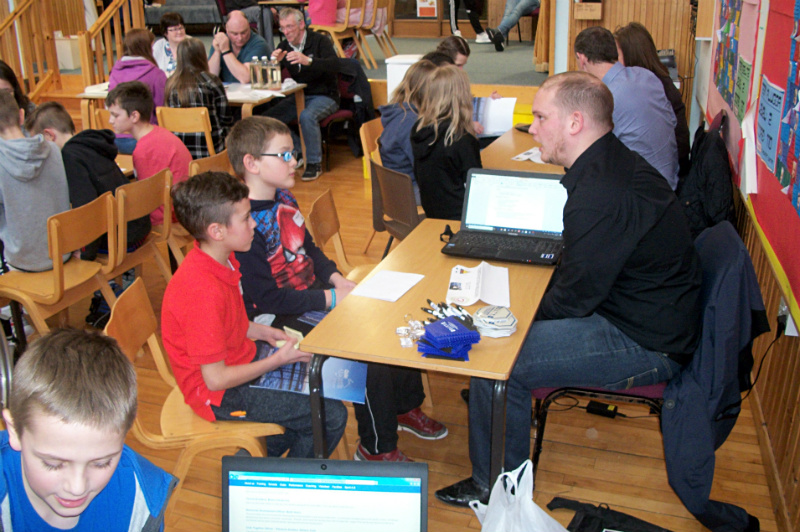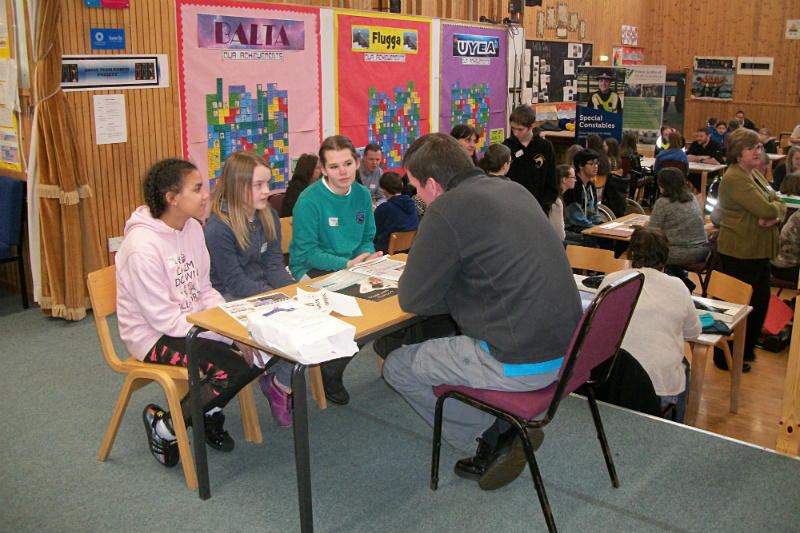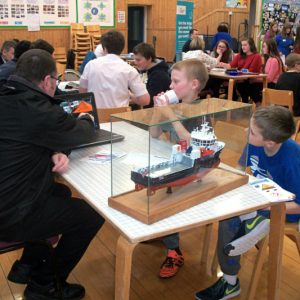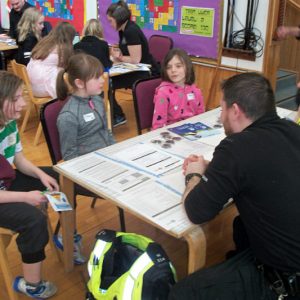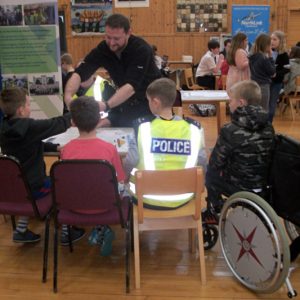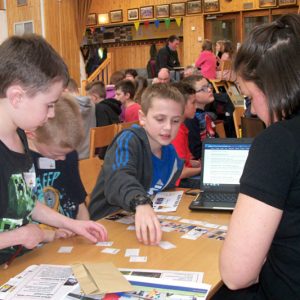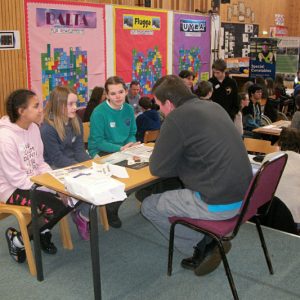 Visit from Local Fire Service – 6 March 2018
The fire engine came today and we went outside to explore it in groups. We got to go inside it and also wear some of the firefighters' protective clothes. Some of our parents are in the Fire Service.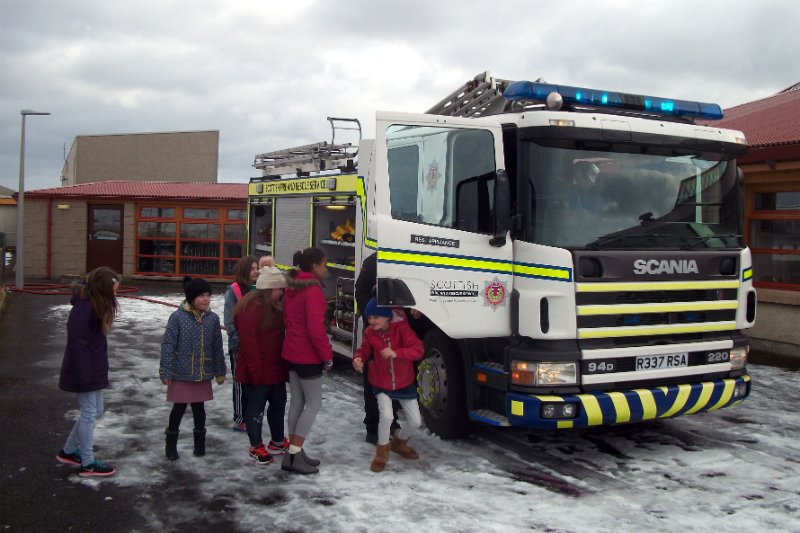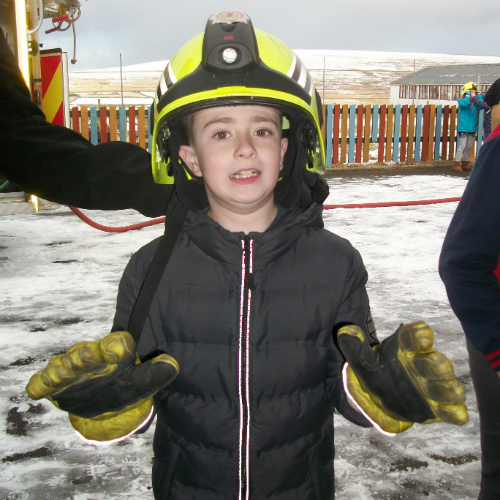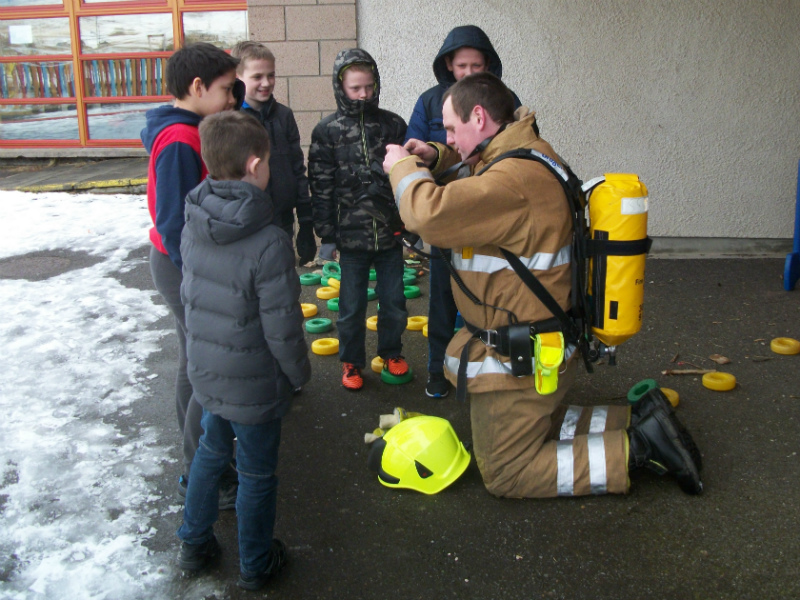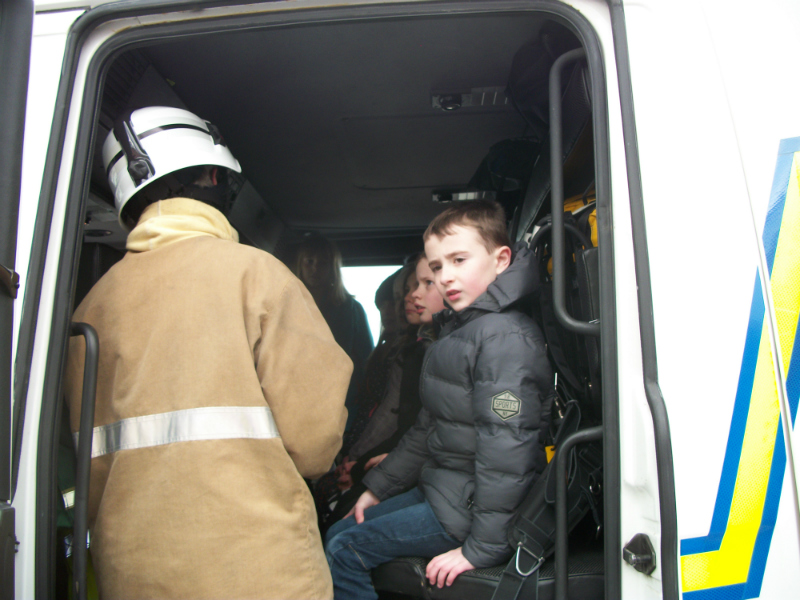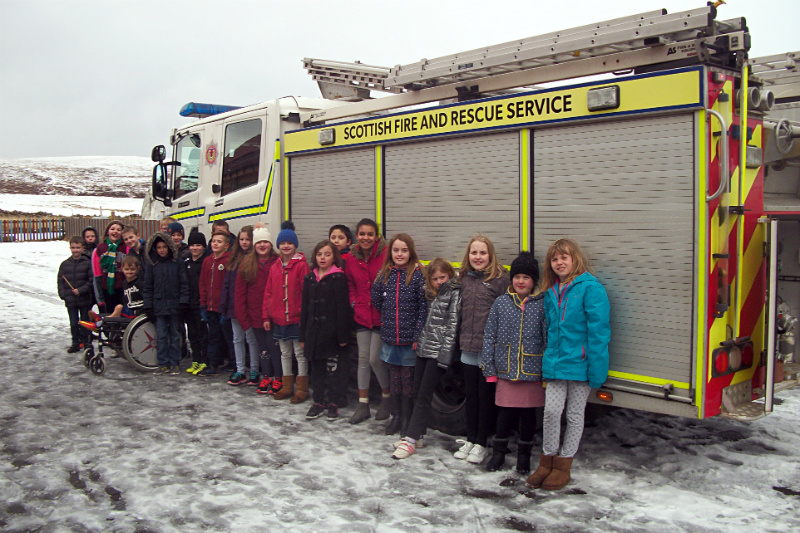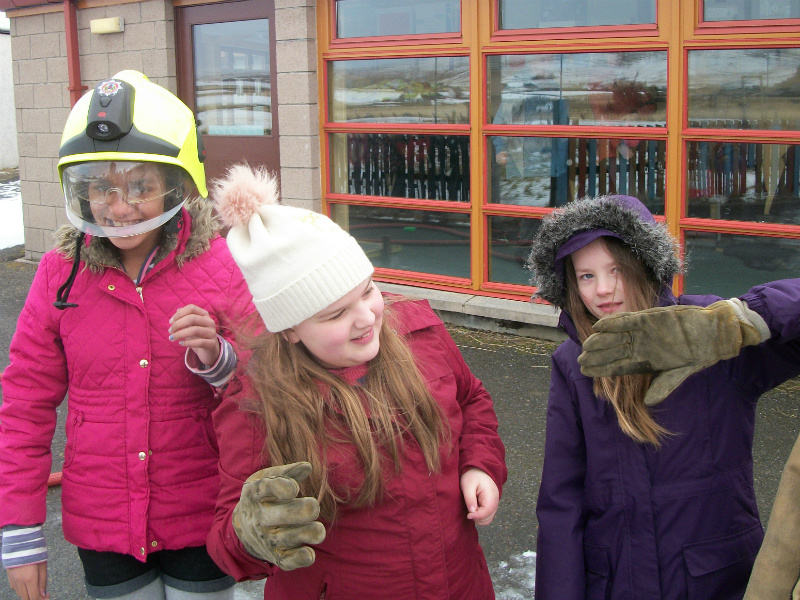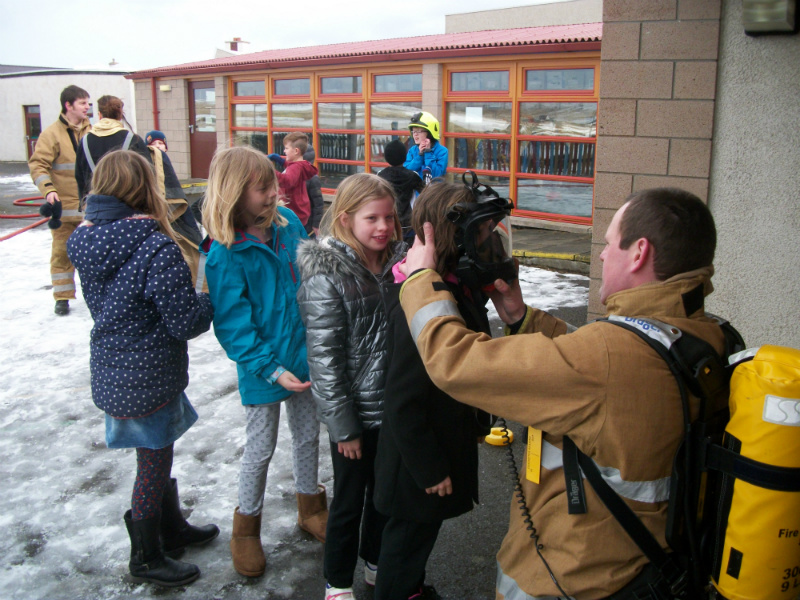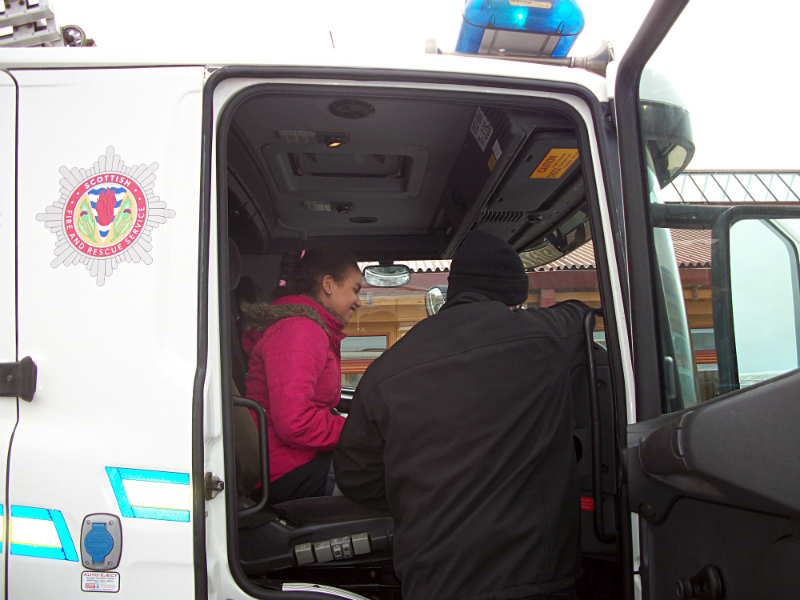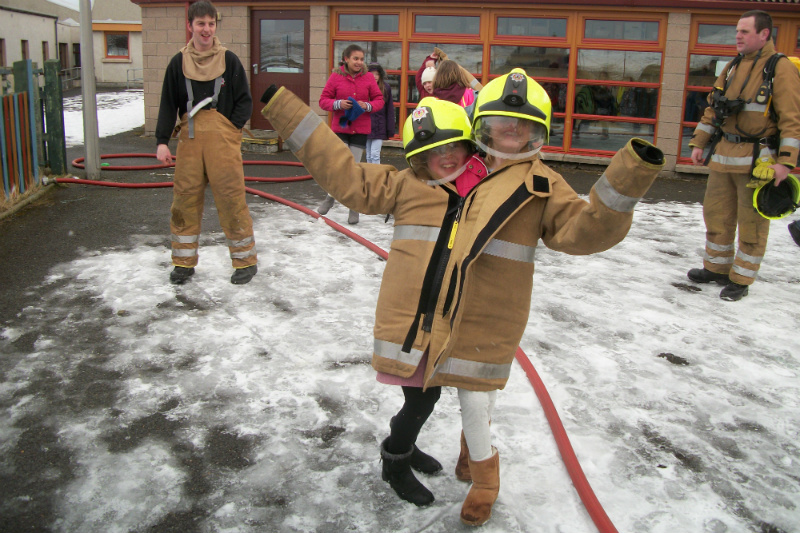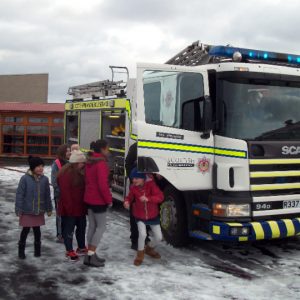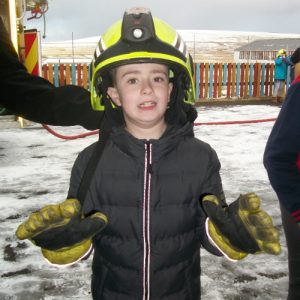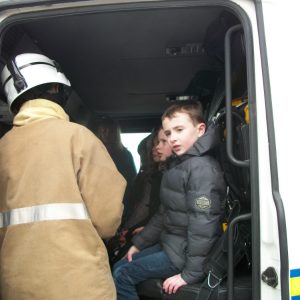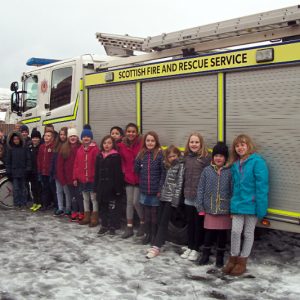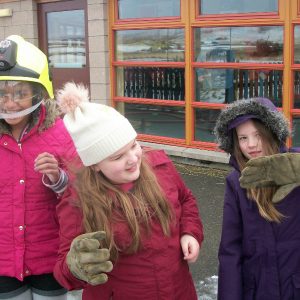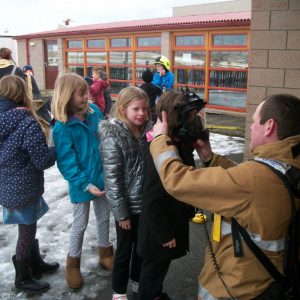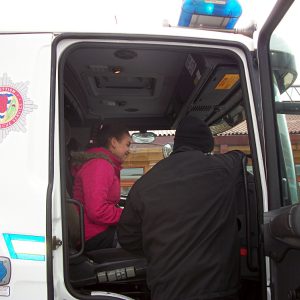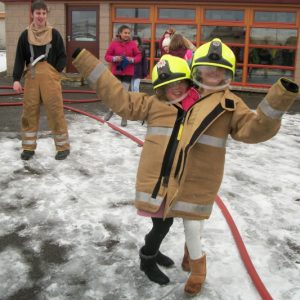 Uyeasound Up Helly Aa – 16 February 2018
This morning we had the customary visit of the Jarl Squad. This year's Jarl is our headteacher, Mr Thomson, and some of our students were in his squad.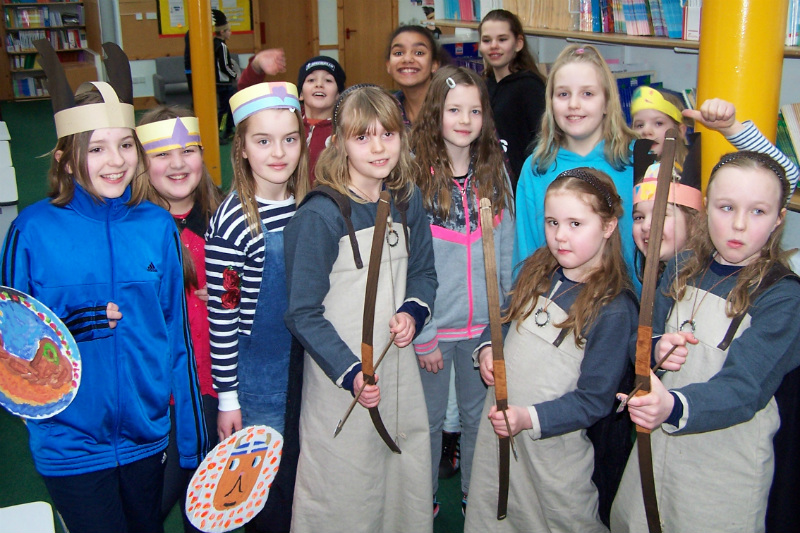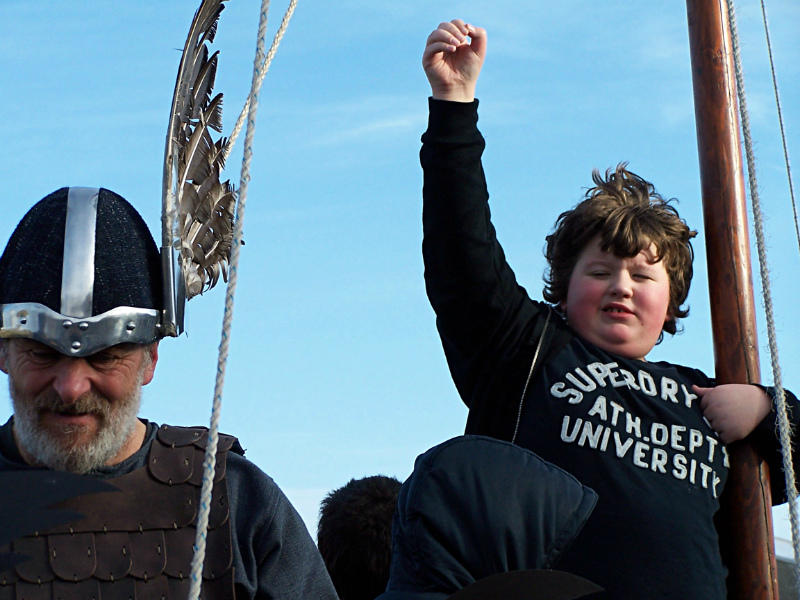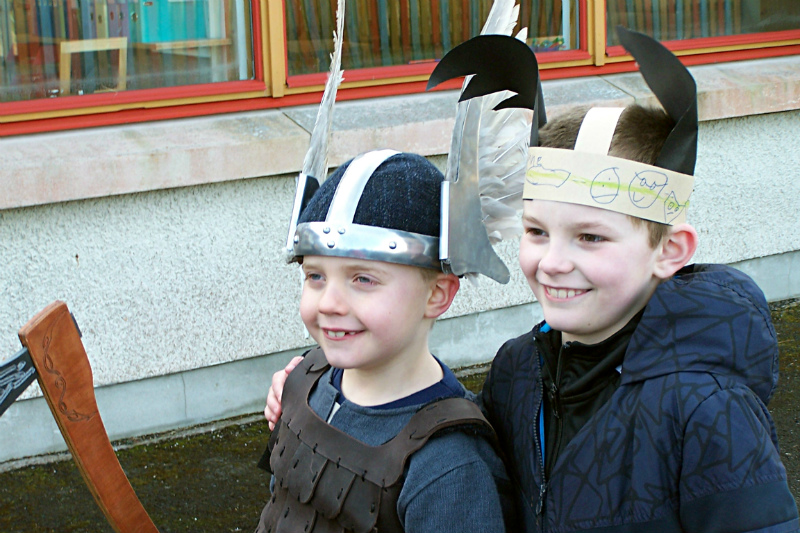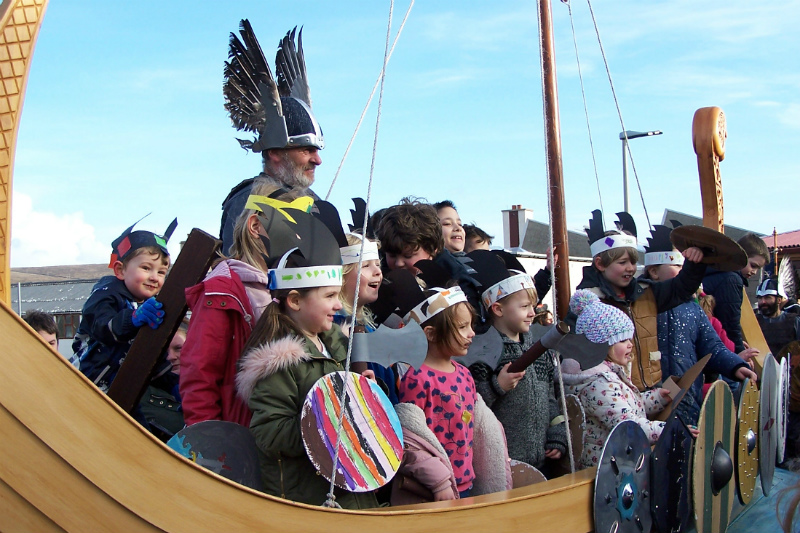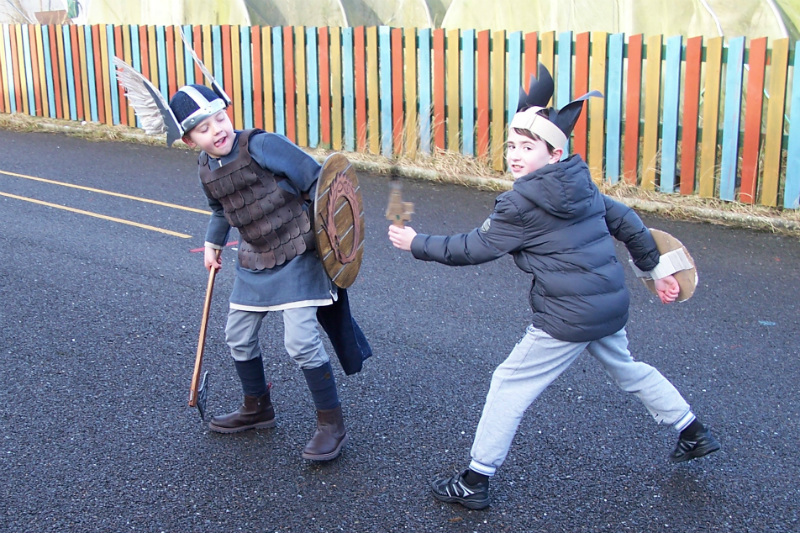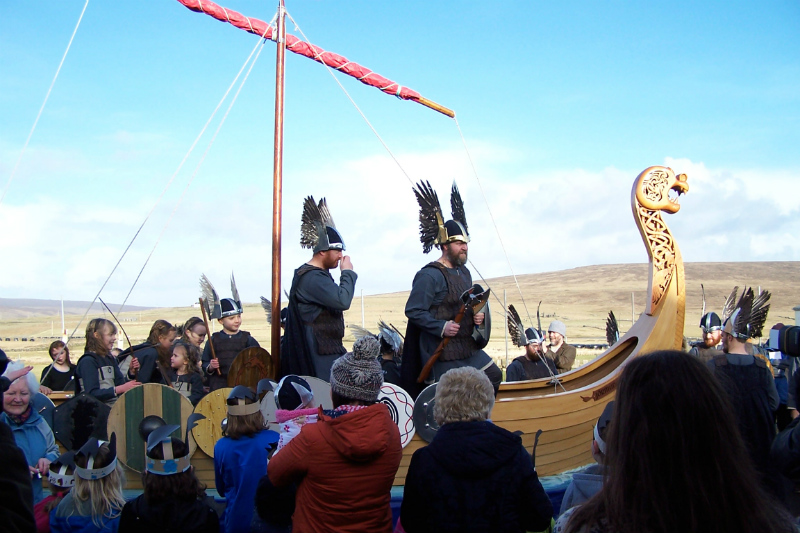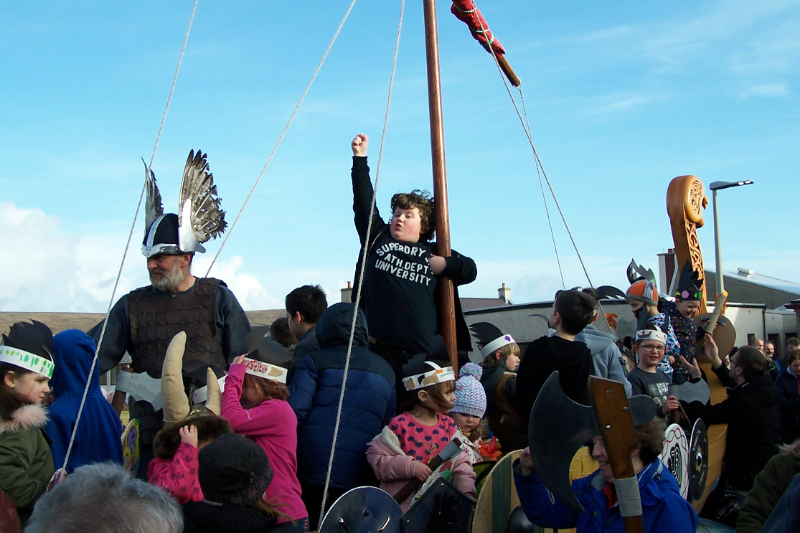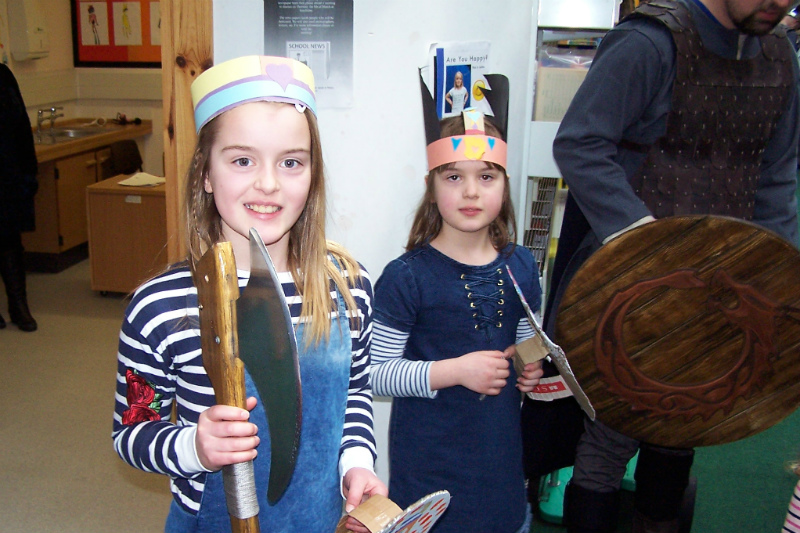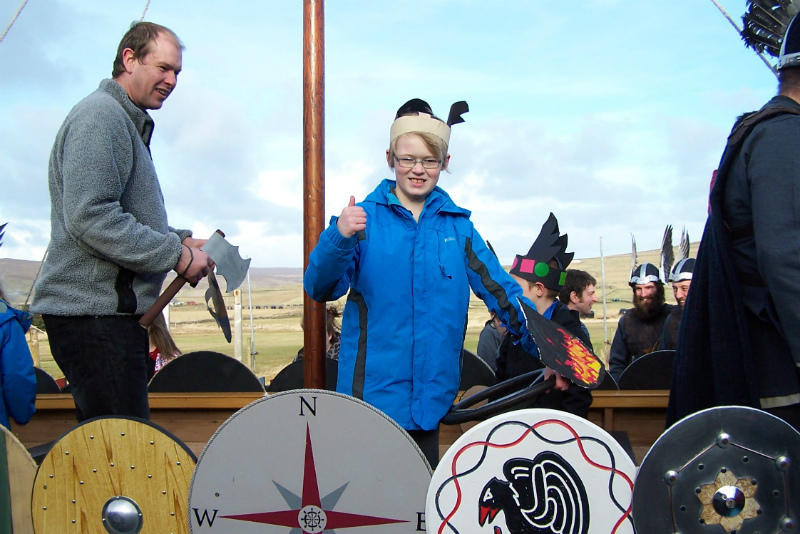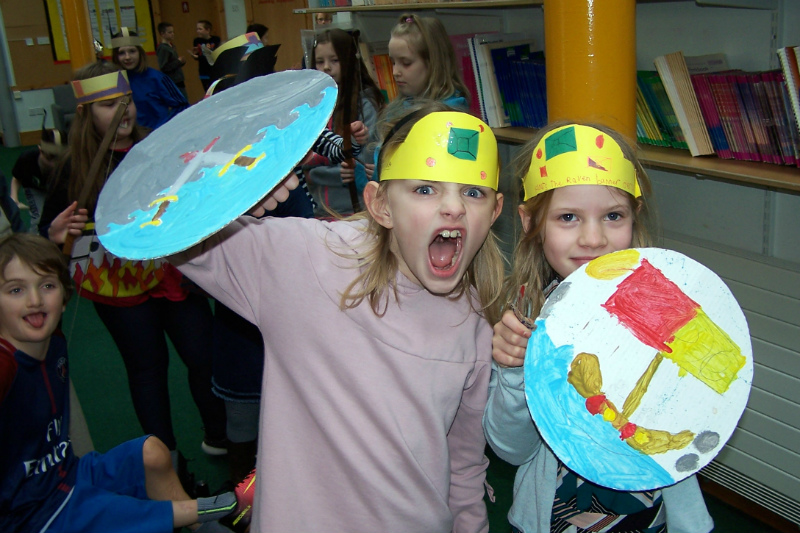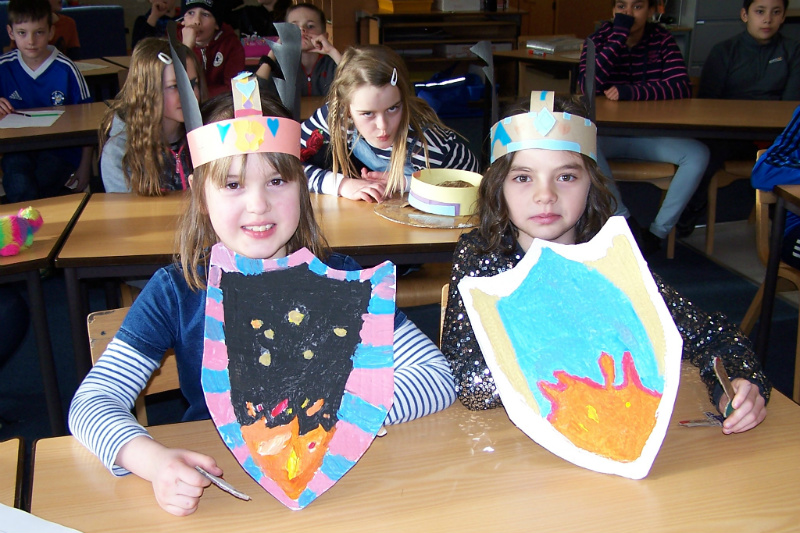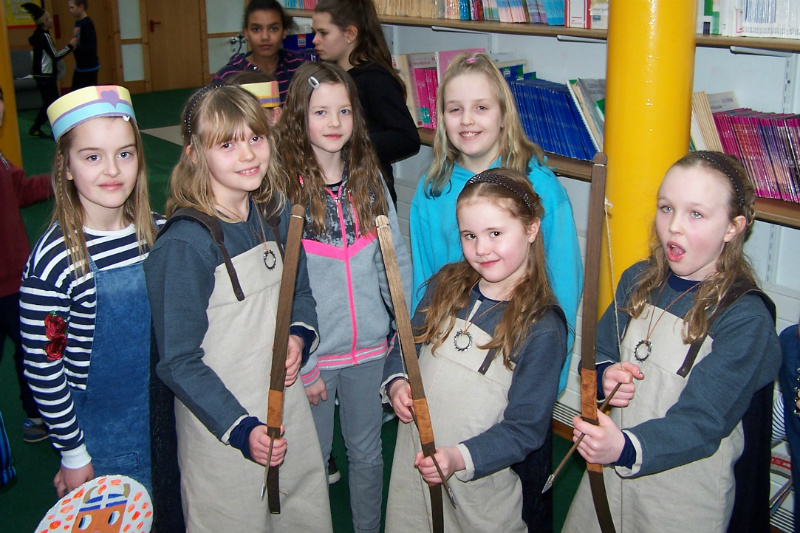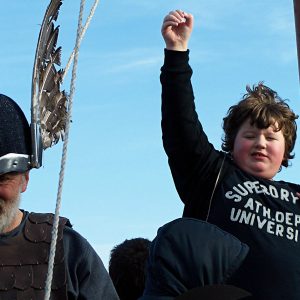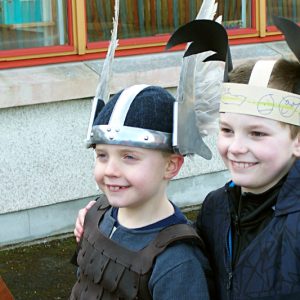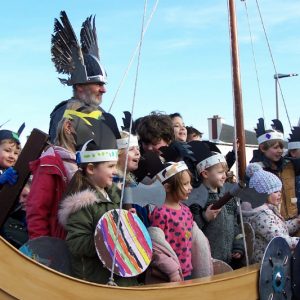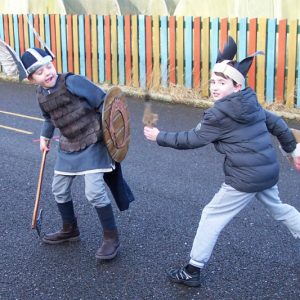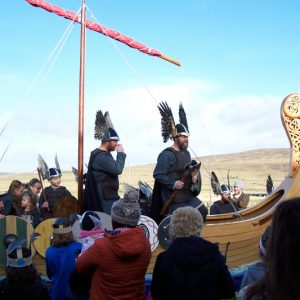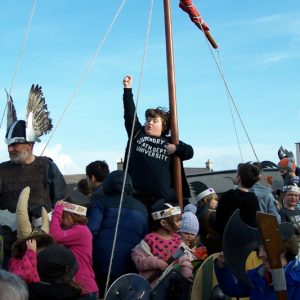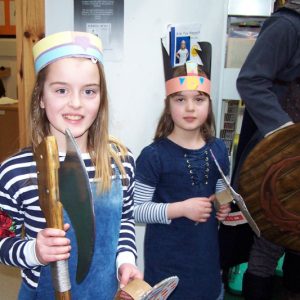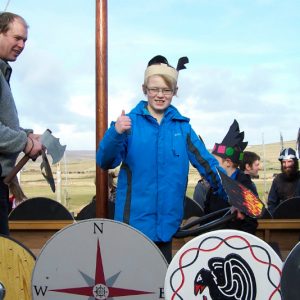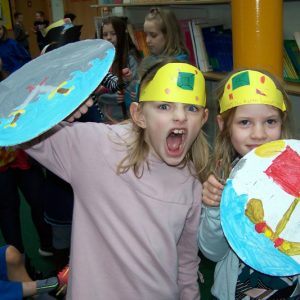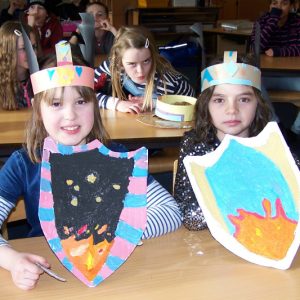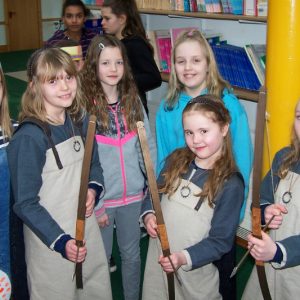 Wind! – 14 February 2018
It was blowing a gale today when we went outside to do the Daily Mile.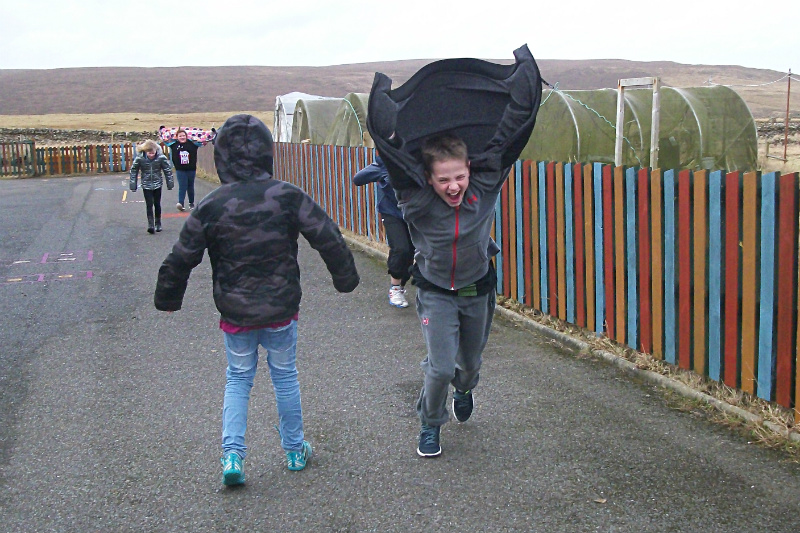 By coincidence, we had a visit from meteorologists who have been working at Saxa Vord while the new radar dome was being built. Weather information was needed to make sure workers were safe. We were shown some of the weather-recording equipment. The highest gust speed recorded during the winter was 134 mph.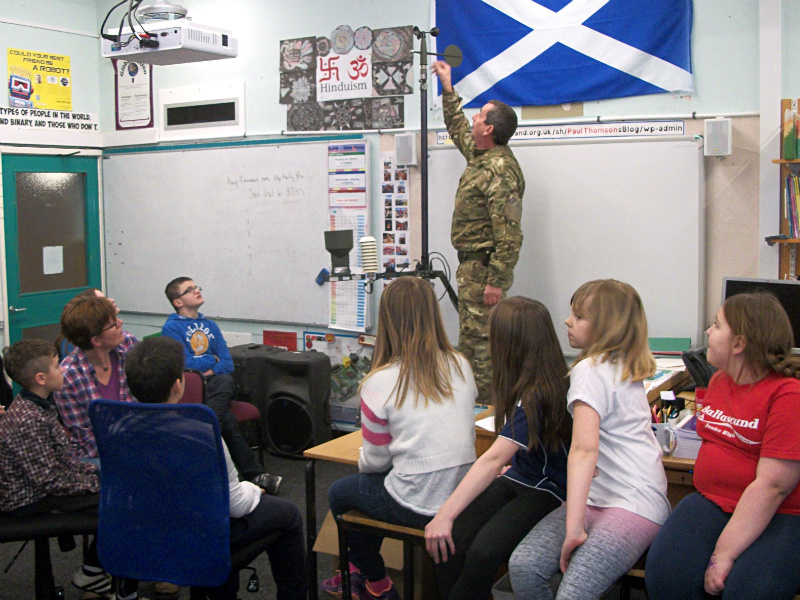 Safer Internet Day – 6 February 2018
Today we looked at some scenarios that might occur on the internet and discussed what we could do to make things better. We also watched two short videos on the Safer Internet Day website and did a quiz about staying safe.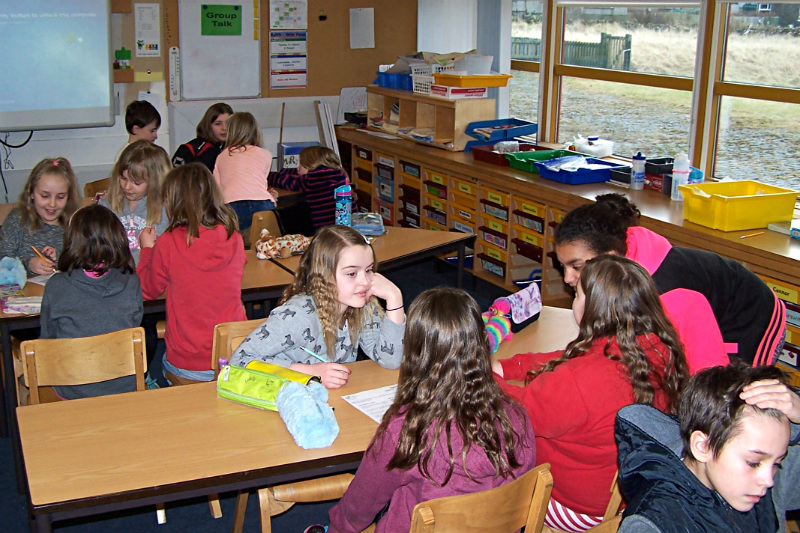 Preparing for Uyeasound Up Helly Aa – 5 February 2018
Less than two weeks to go until Uyeasound Up Helly Aa, so we got busy this afternoon designing shields for the big day.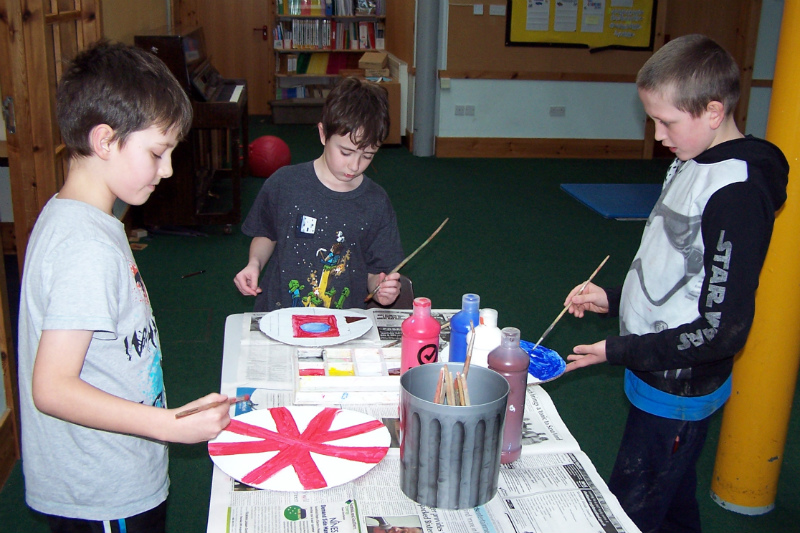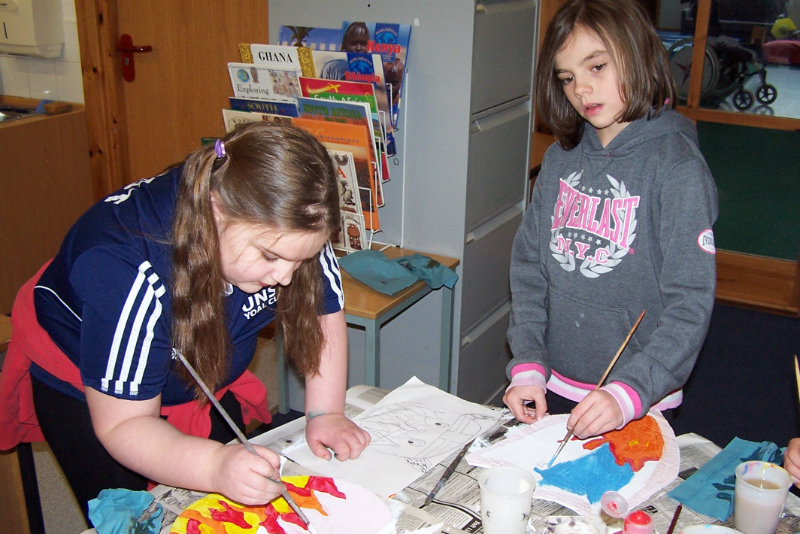 Christmas Concert – 20 December 2017
We have had a busy time rehearsing for the school concert and this evening it was time for the performance. Not only did we perform in It's Chr-i-i-i-stmas! with Nursery and Lower Primary, but we also had parts to play in Peter Pan with the Secondary students. Judging by the audience reaction, it was a super evening's entertainment.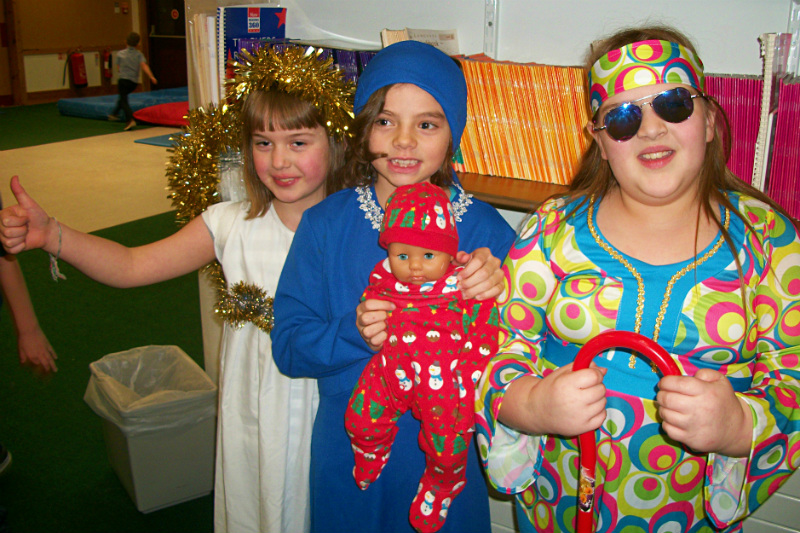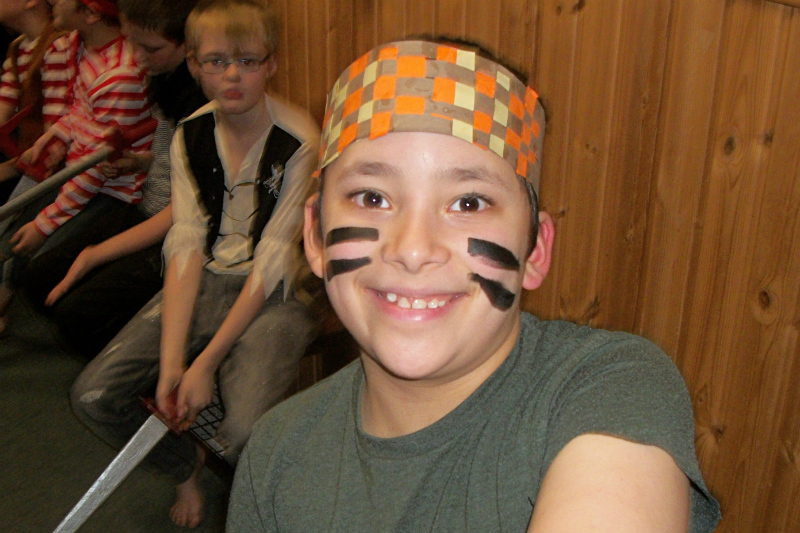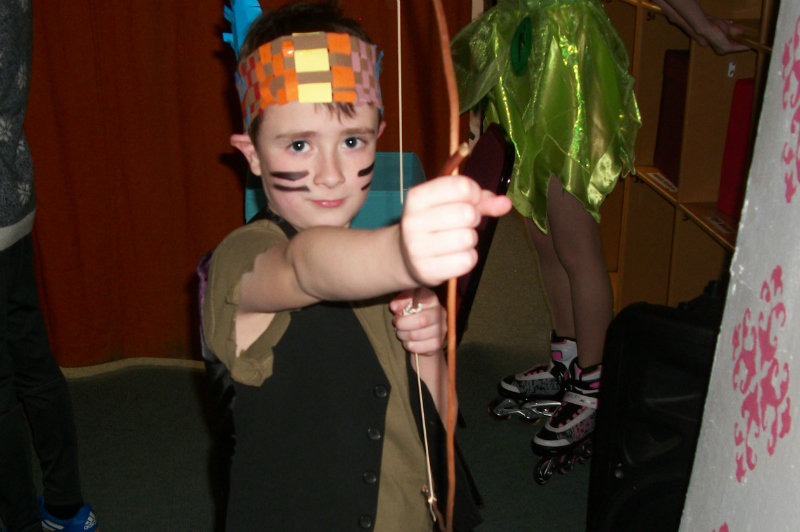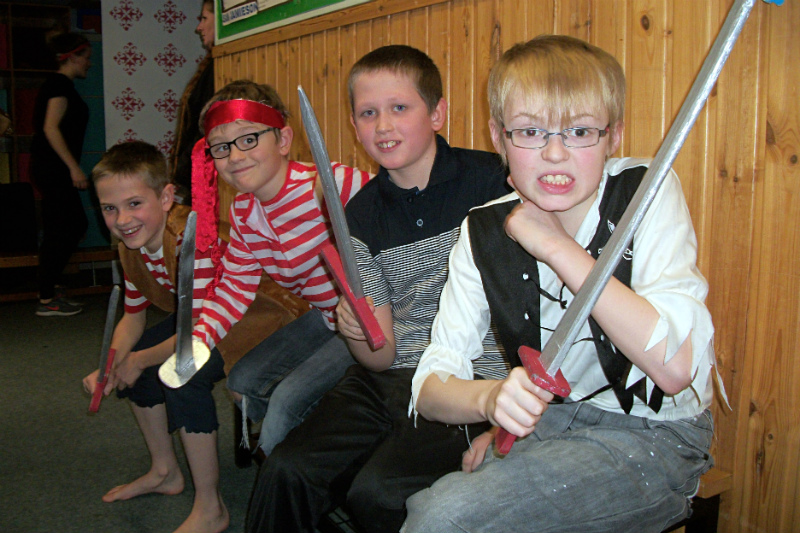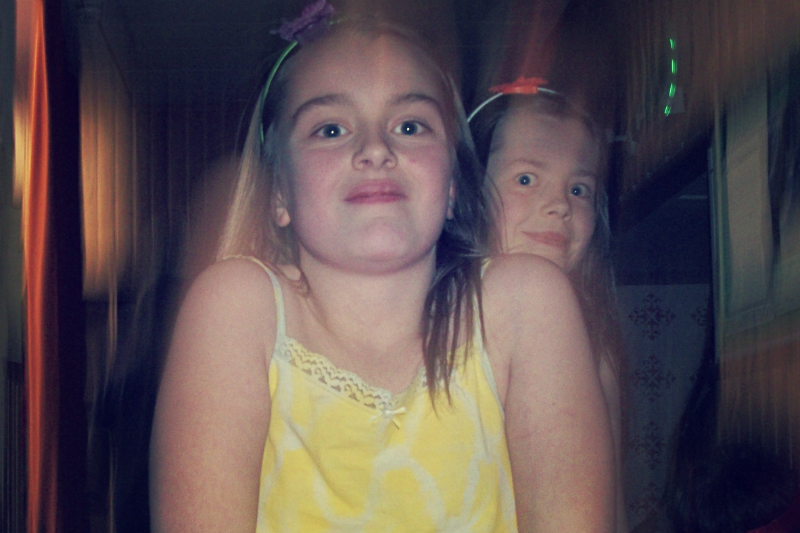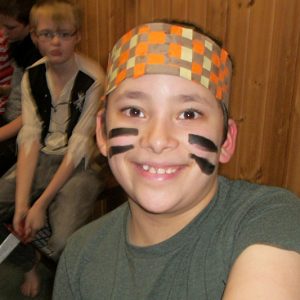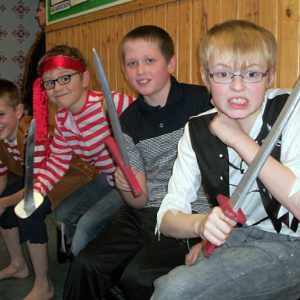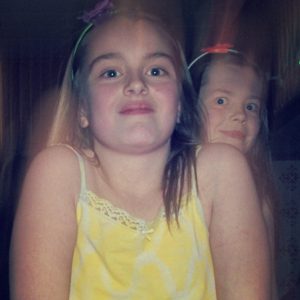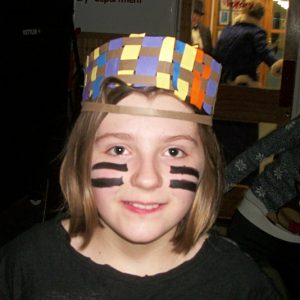 Christmas Dinner – 15 December 2017
Today was Christmas Jumper Day and we also had our school Christmas Dinner, which was delicious.
Bath Bombs – 12 December 2017
Today Mr MacLean from Mid Yell JHS came to give us a science lesson where we investigated the reaction between citric acid and sodium bicarbonate. We also had a chance to construct some molecular models.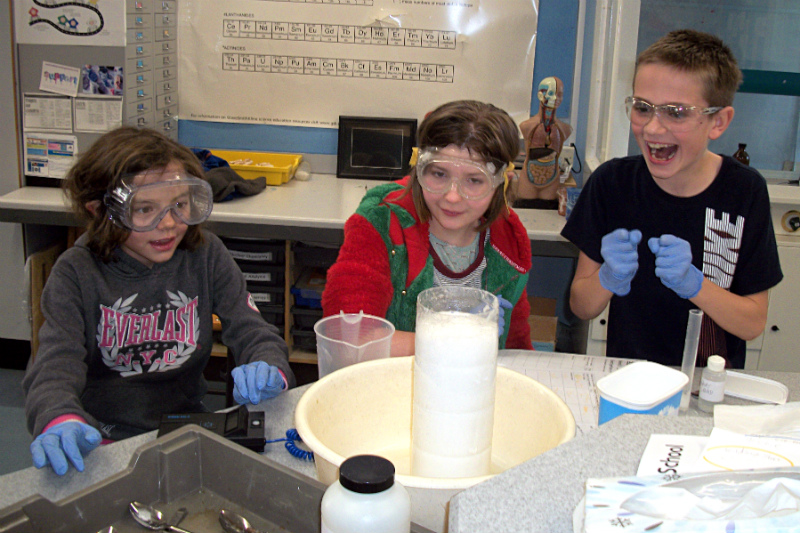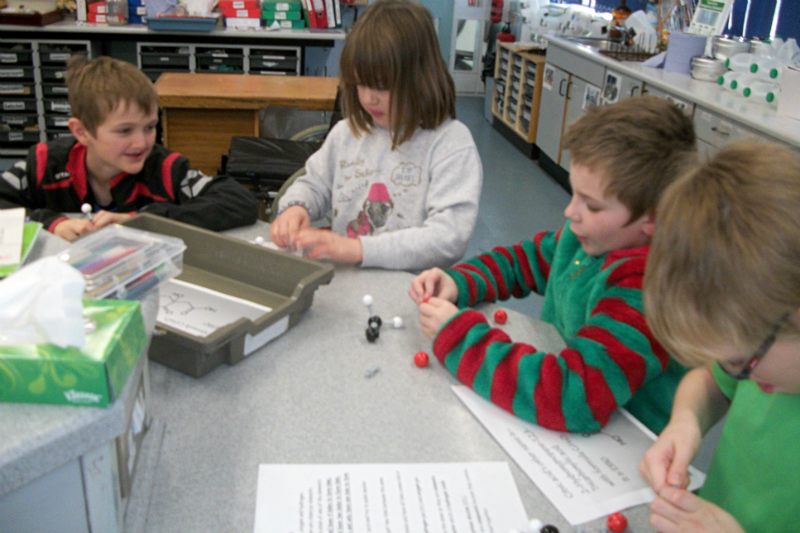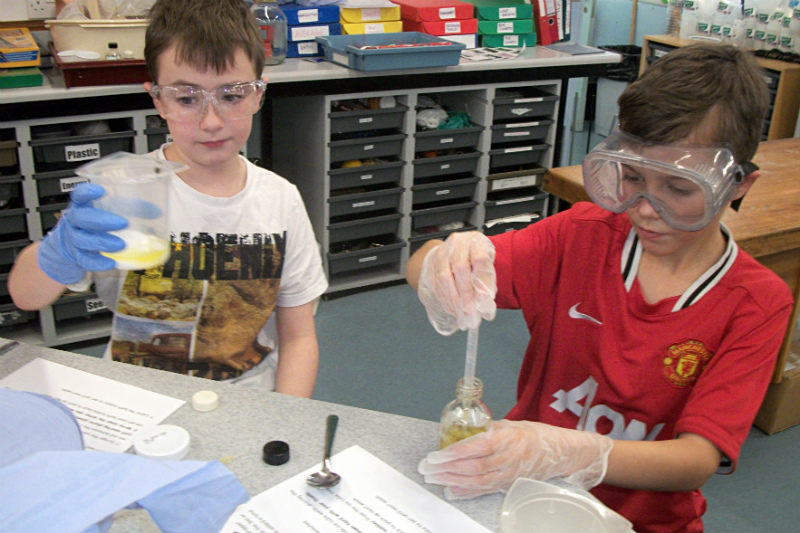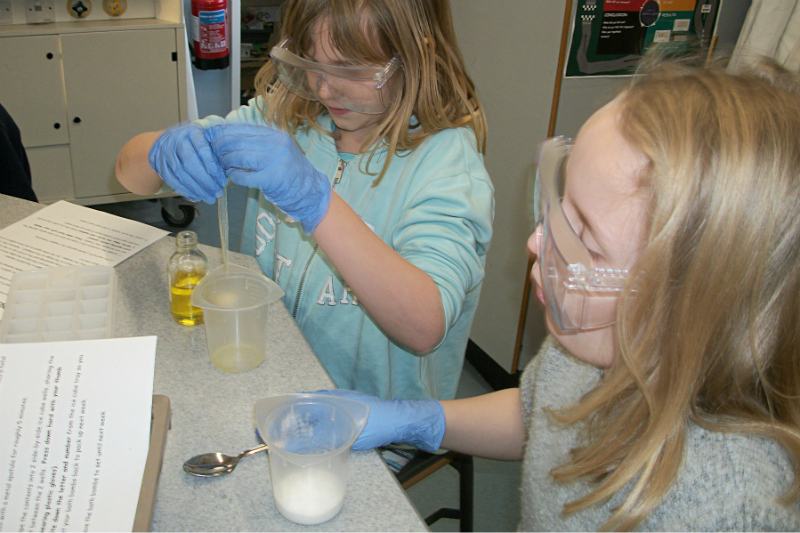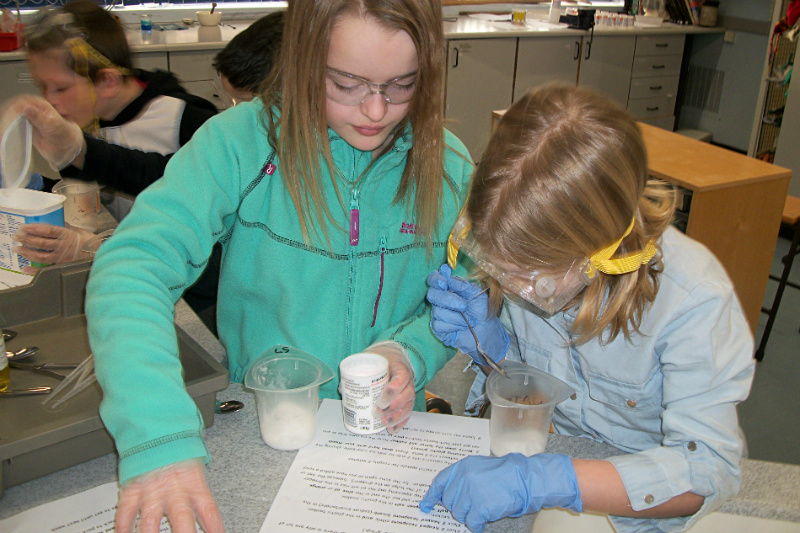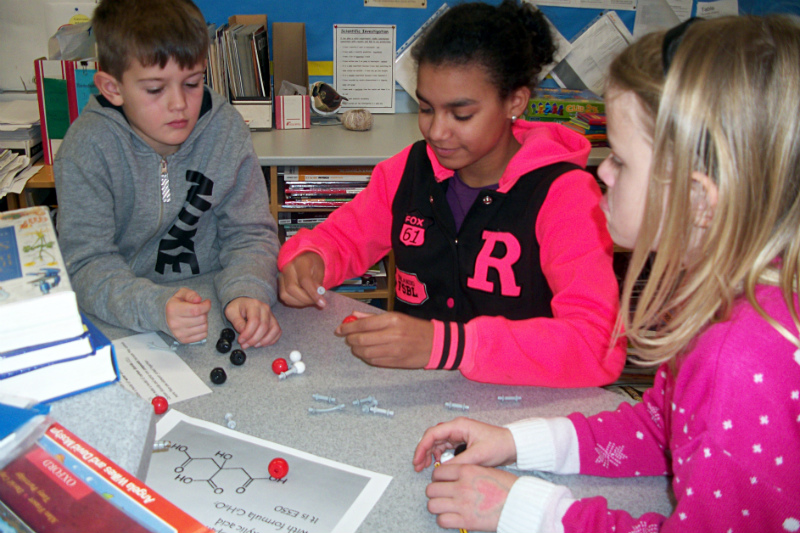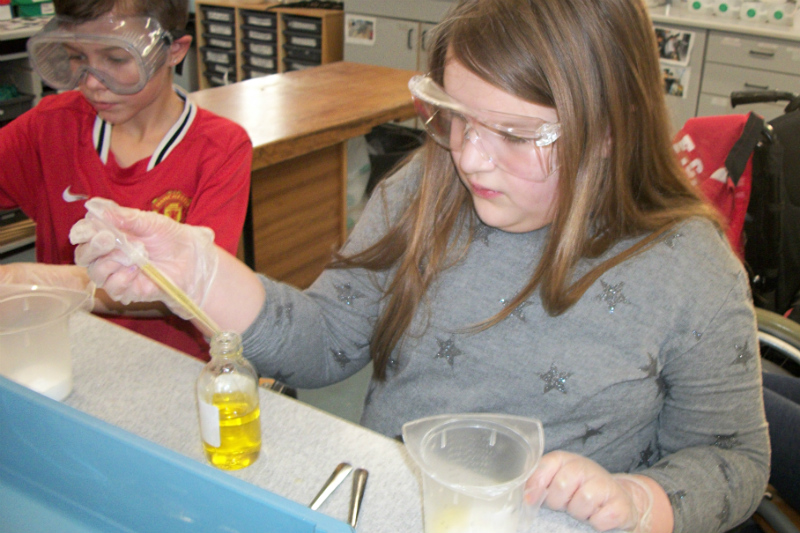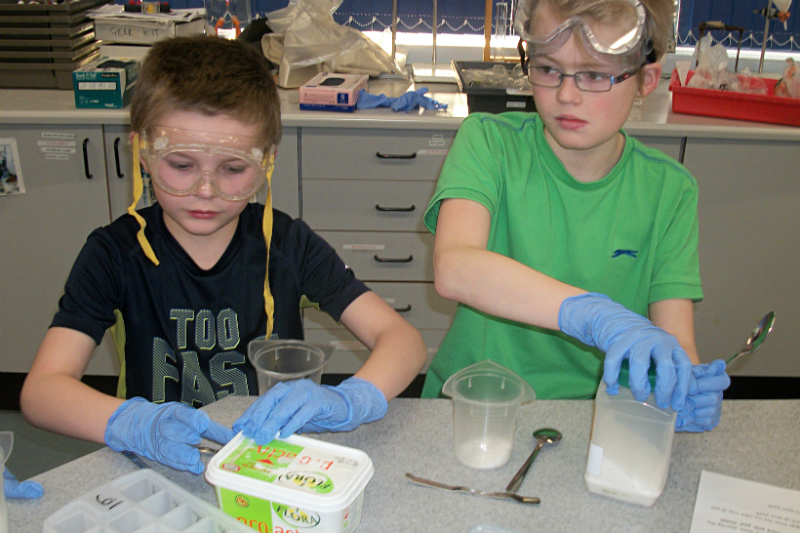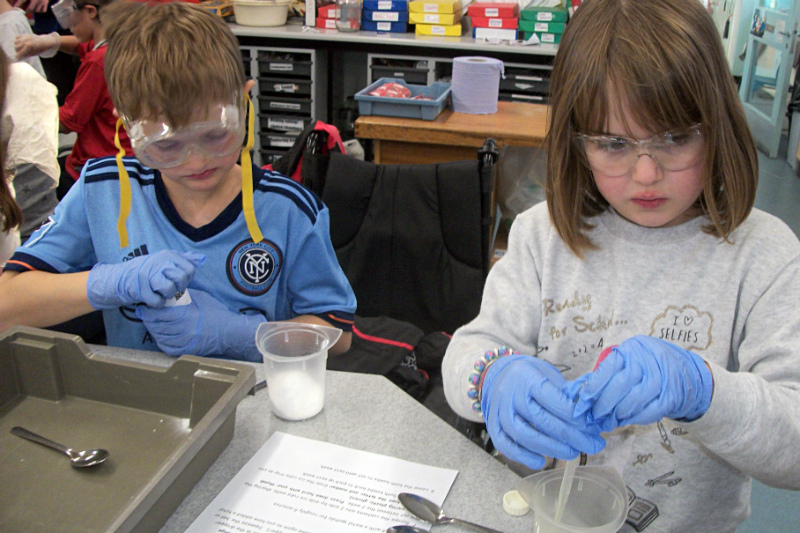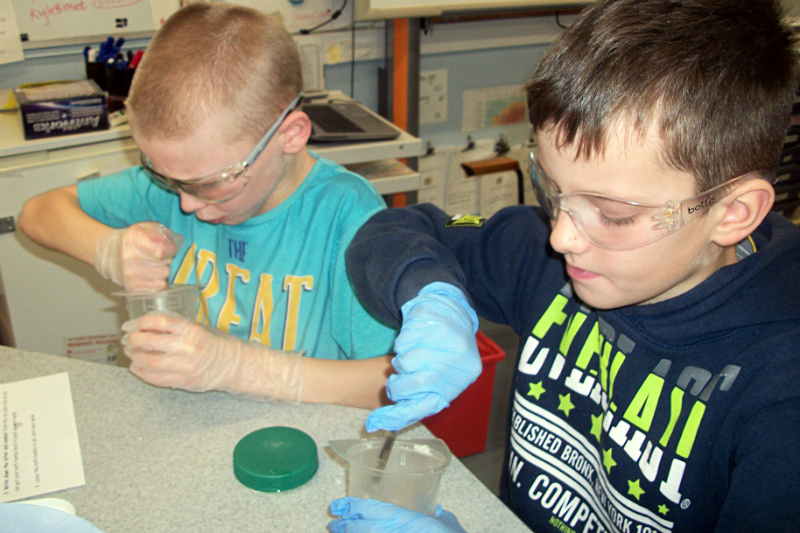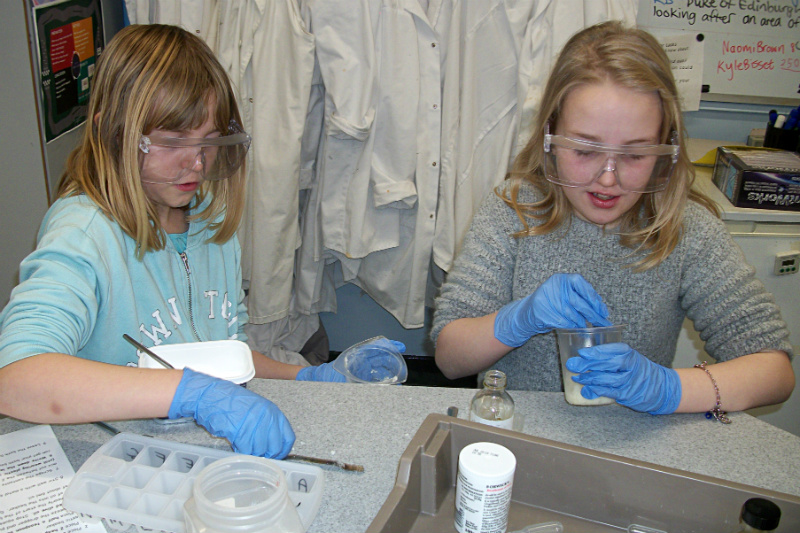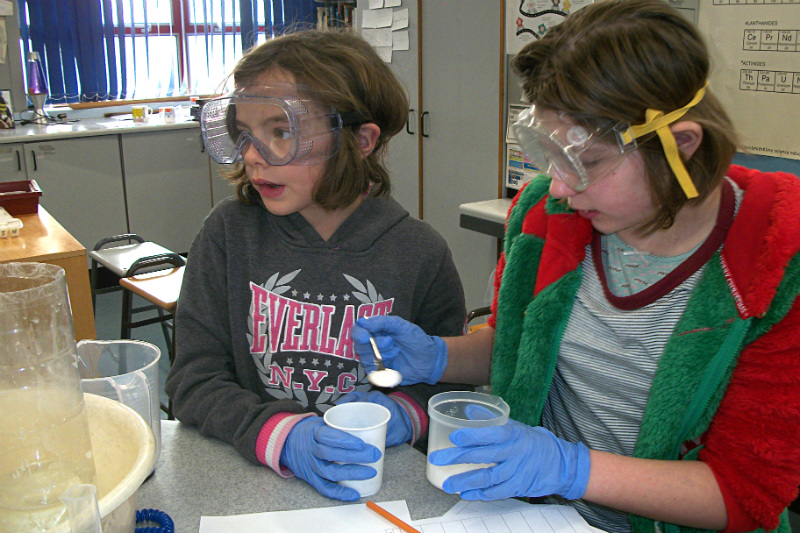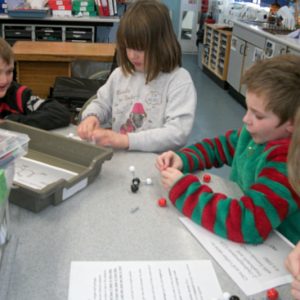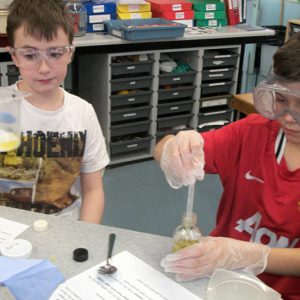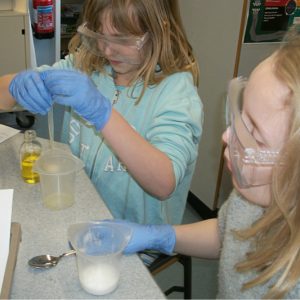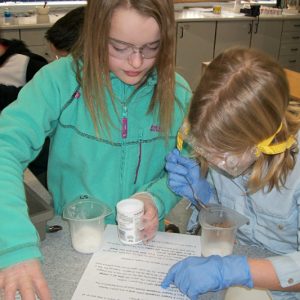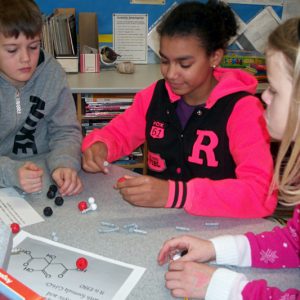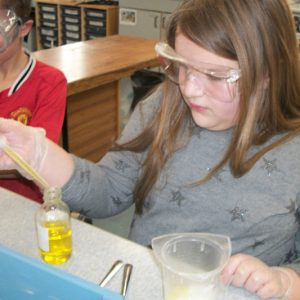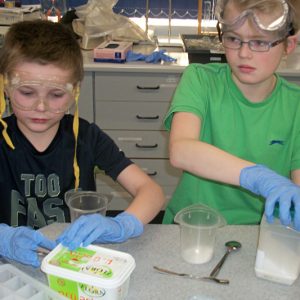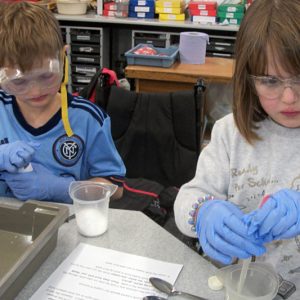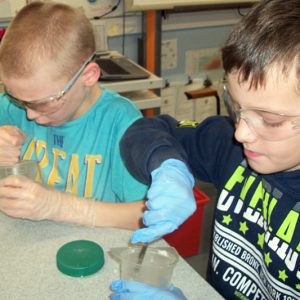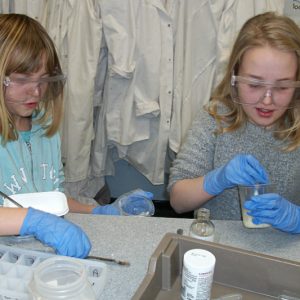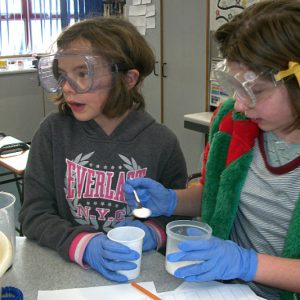 Carpet Bowls Champions – 29 November 2017
Congratulations to the Gummy Bears, who came top of our P5 and P6 bowls league when the final matches were played today. Thanks, too, to the team who have been coming from Mainland this term to help us improve our bowling skills.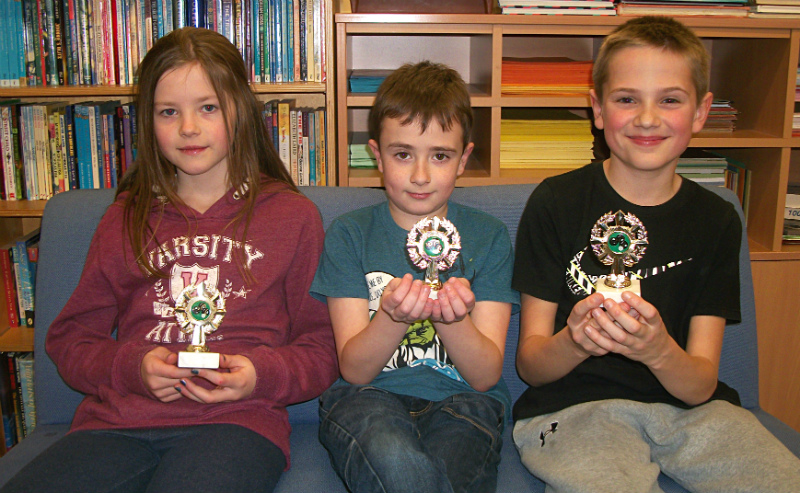 Bring Your Parent to School Day – 28 November 2017
Today P4 and P5 students got to bring our parents to school. We were making skeletons of 3D shapes. Then we tested the hardness of water and showed that the tap water in Unst is very soft. The best was when we went to PE and some of our parents had a chance to get fitter. We did running and played dodgeball.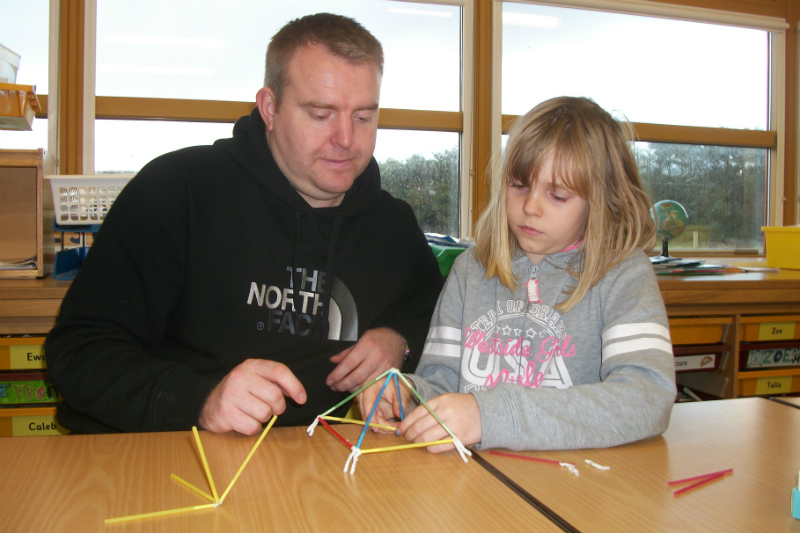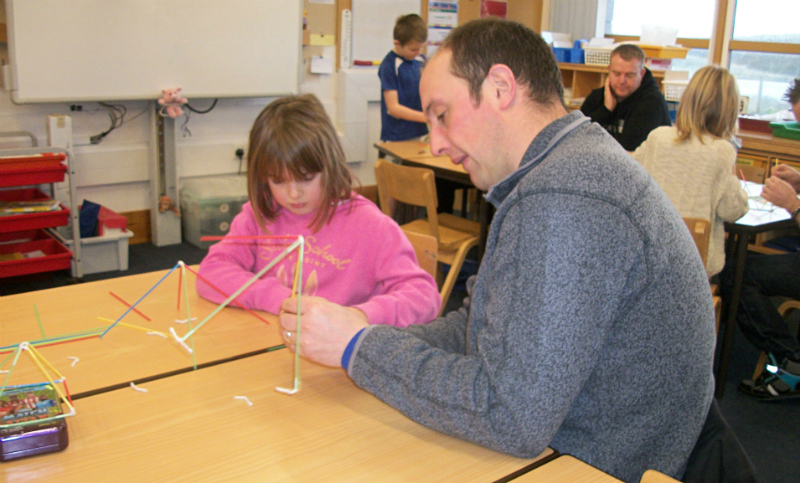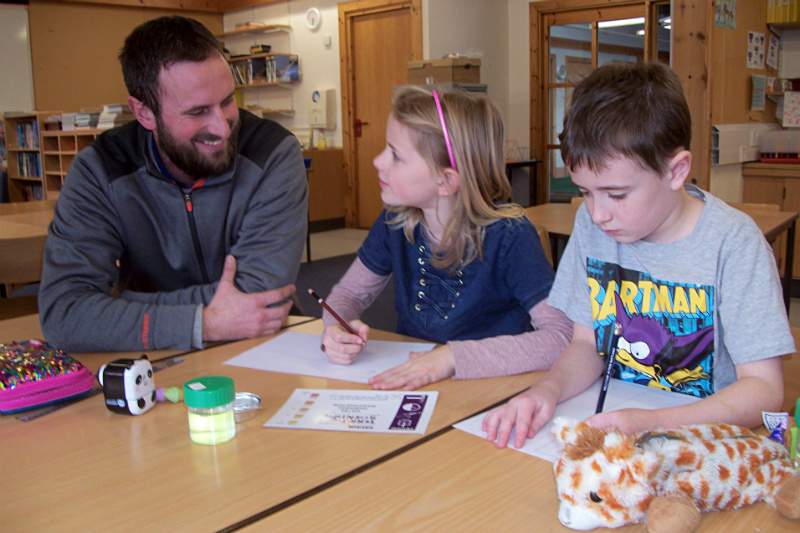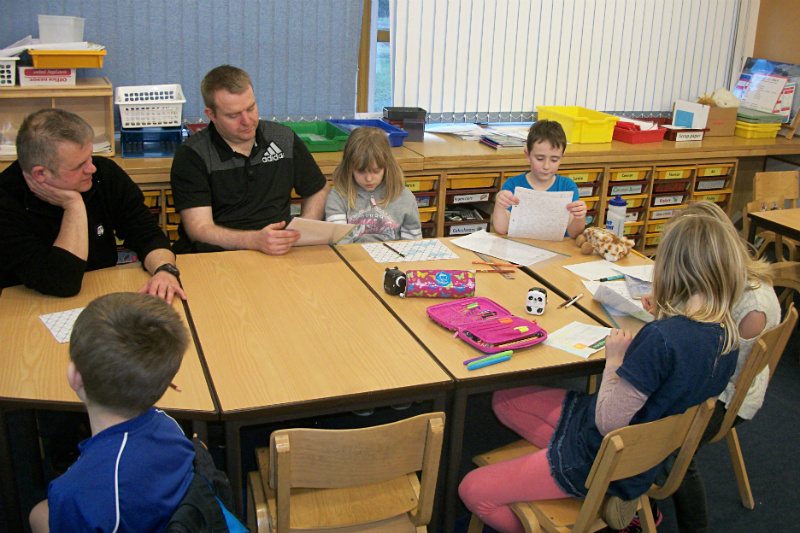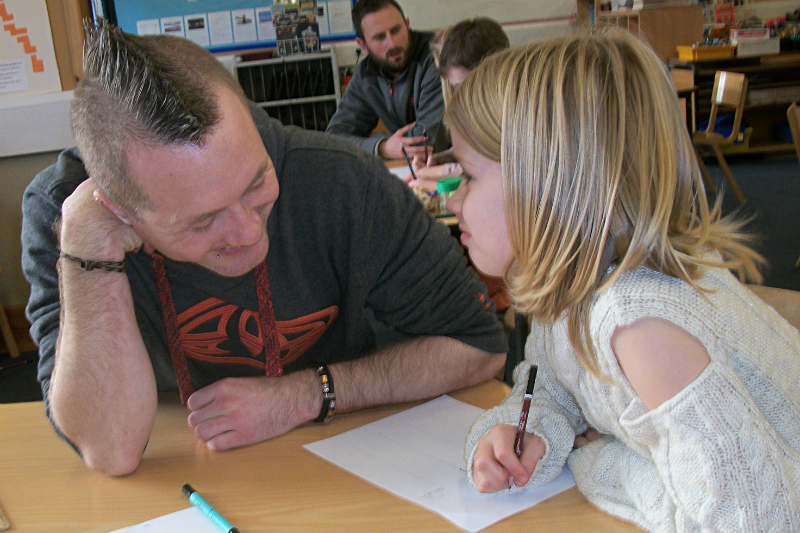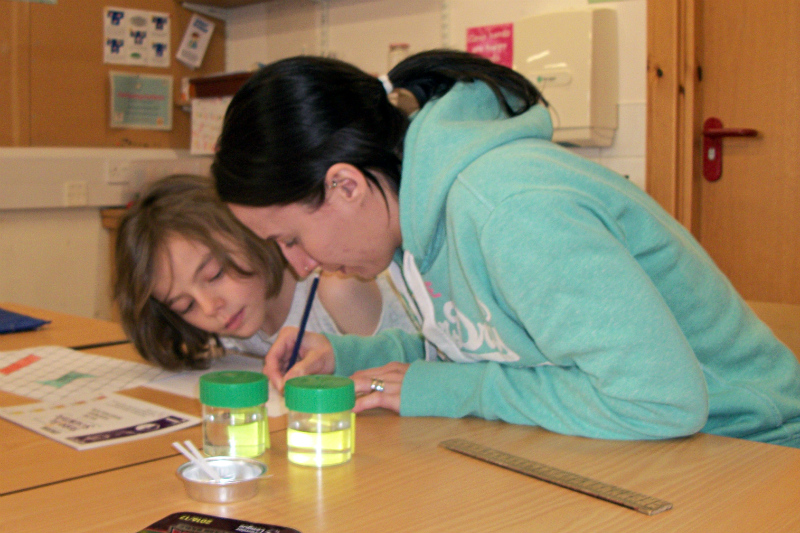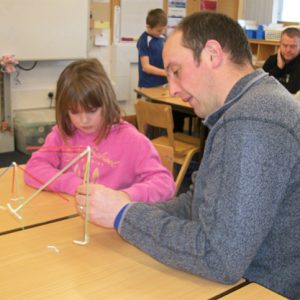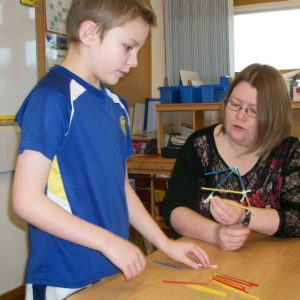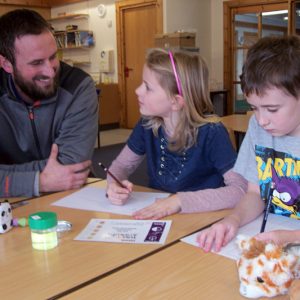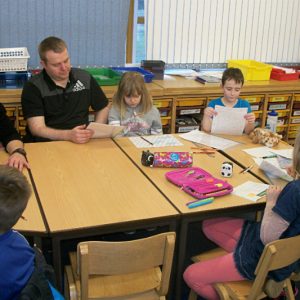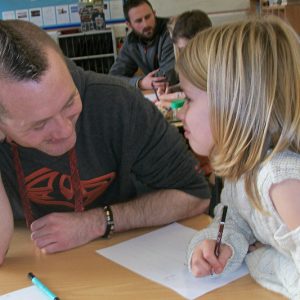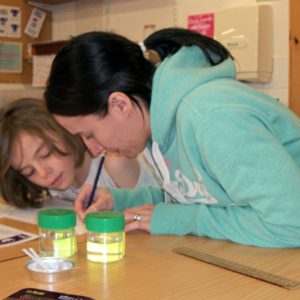 Anti-Bullying Assembly – 10 November 2017
The S1 students came to do an assembly with us. They told us about the different types of bullying, such as physical, verbal and cyber-bullying and what you should do if you are bullied or see someone being bullied. Then there was a team quiz to see what we had learned.
They also told us about Childline and about the Young Scot Card which you can get when you are 11 years old.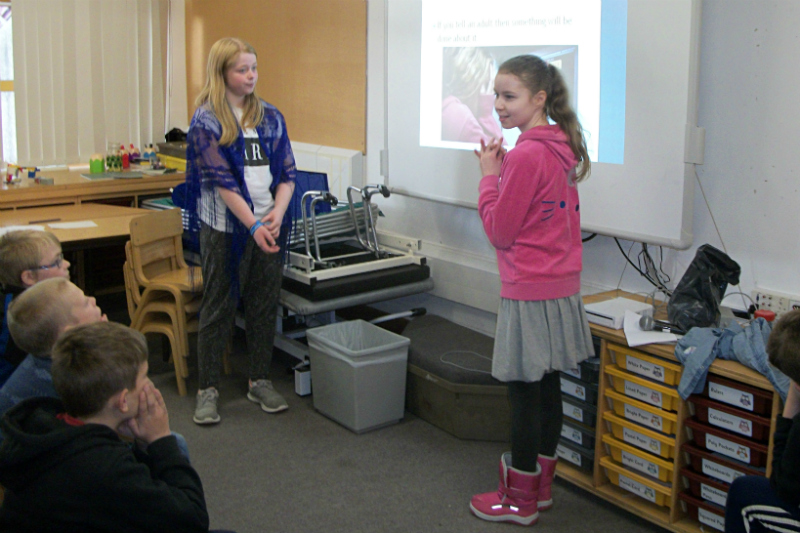 Carving Pumpkins – 31 October 2017
This afternoon we worked with the secondaries to carve pumpkins. In mixed primary/secondary groups of three or four, we had 45 minutes to carve a face. Some were happy, some sad, some scary and some were spewing! When we finished, the pumpkins looked amazing. They were used at our parties in the evening.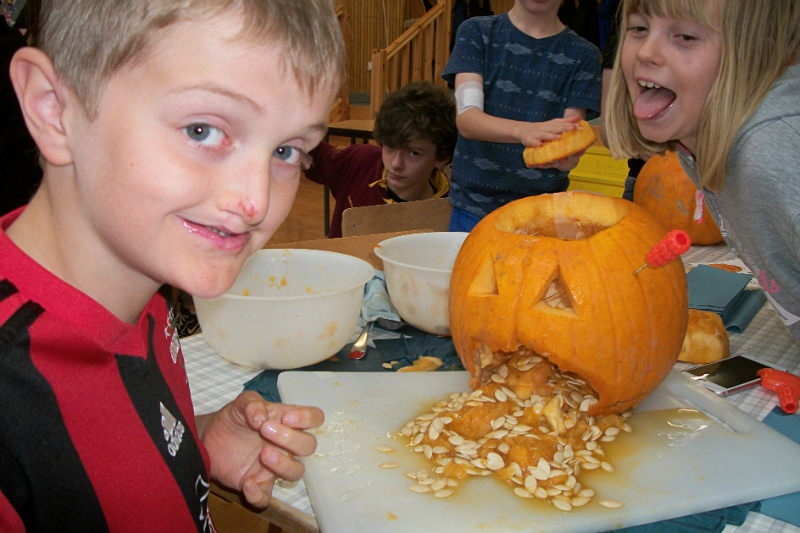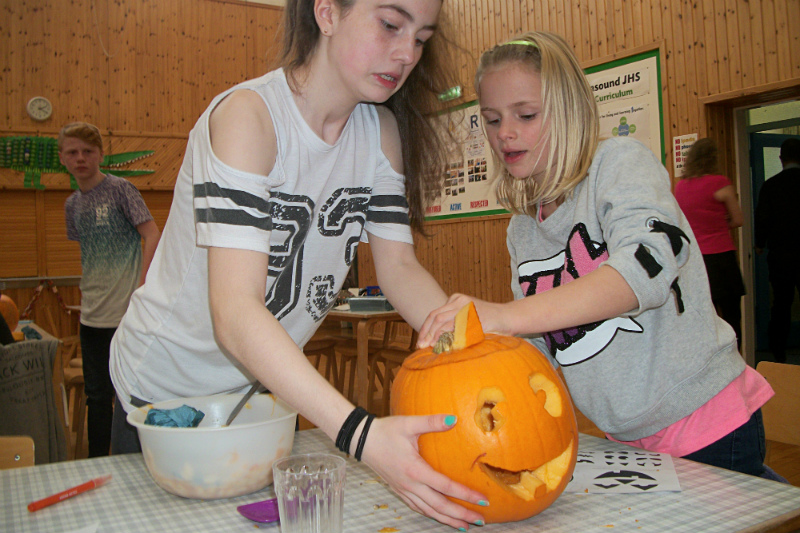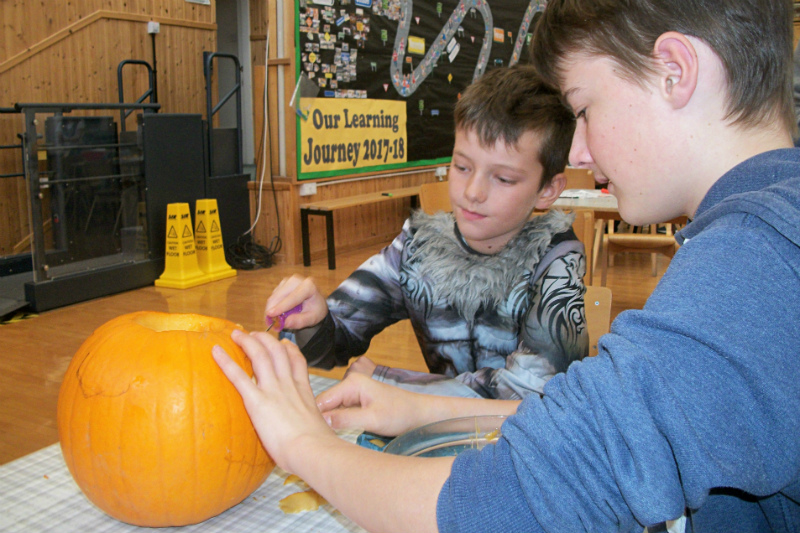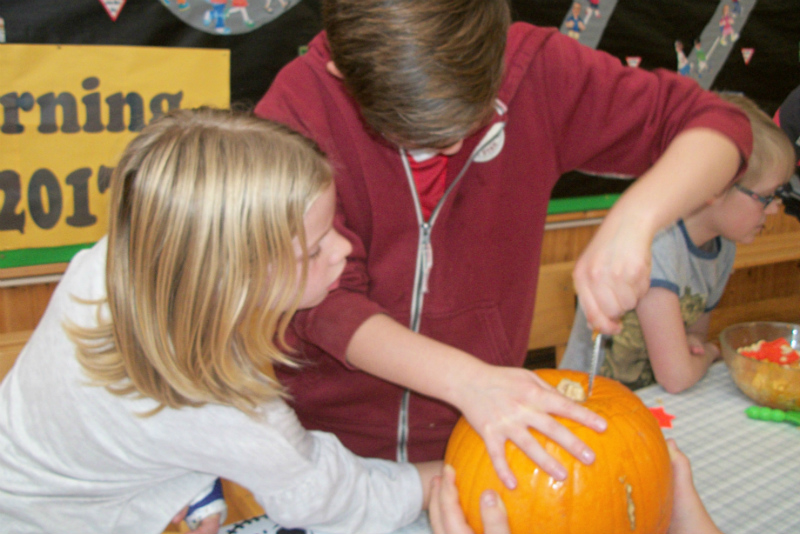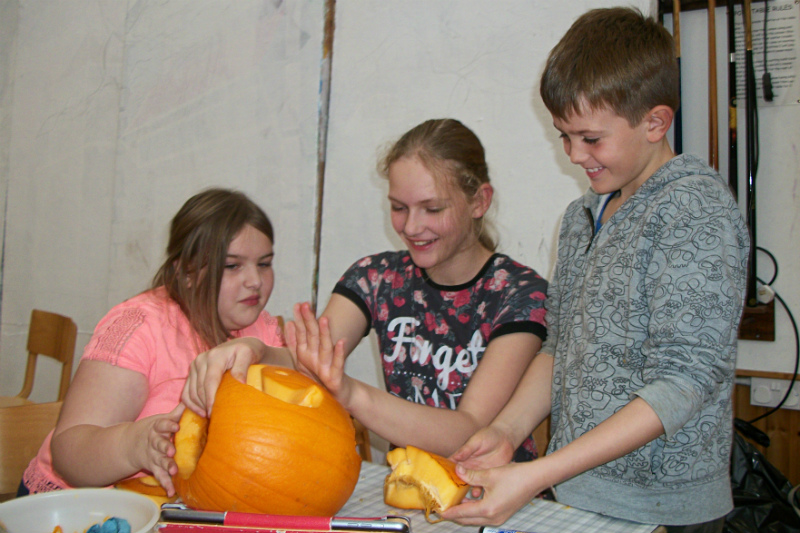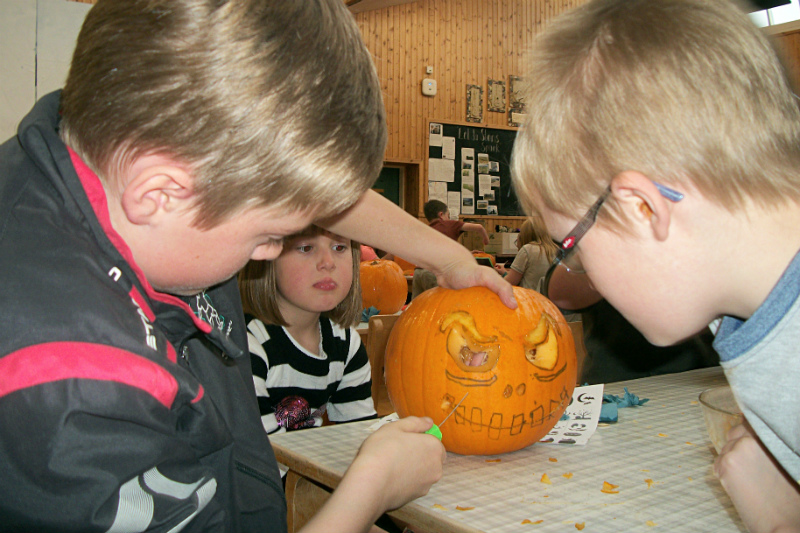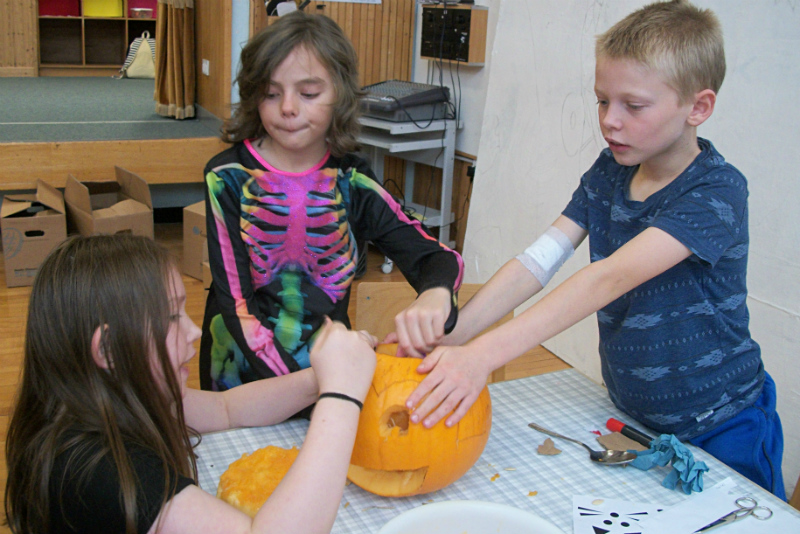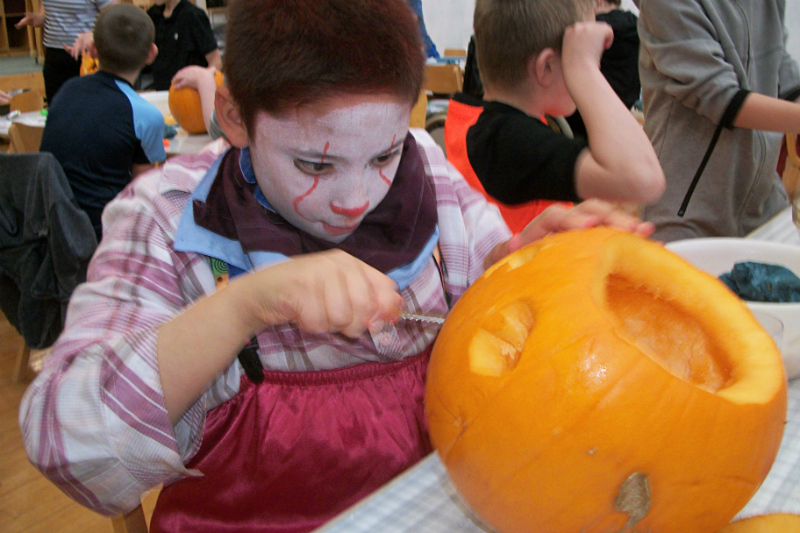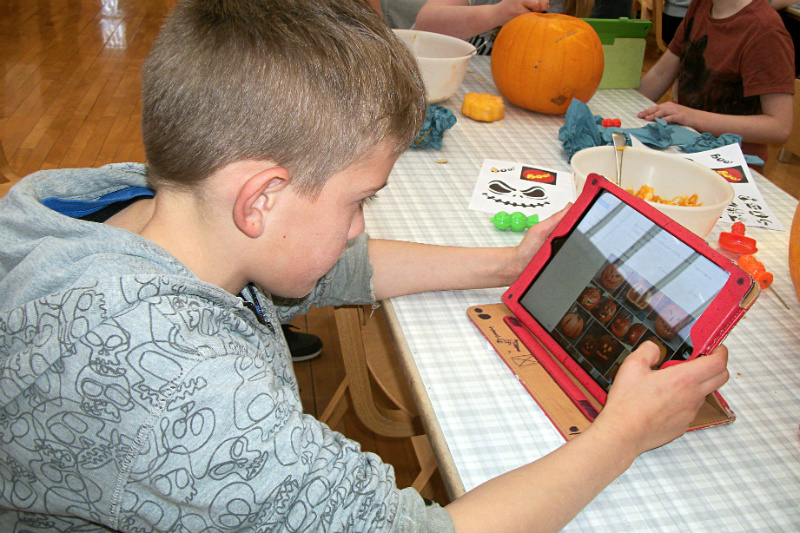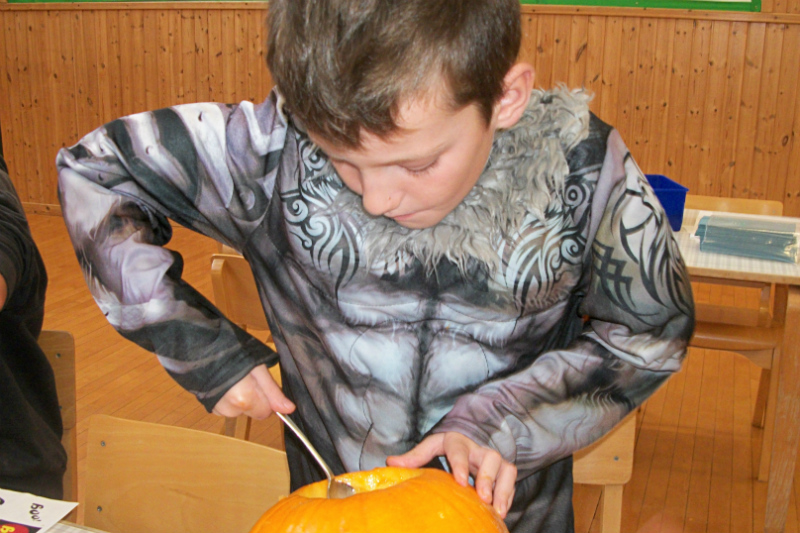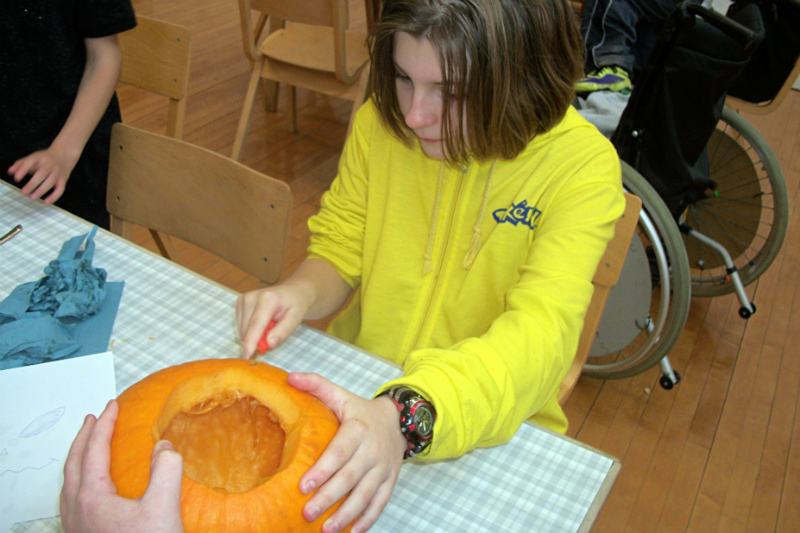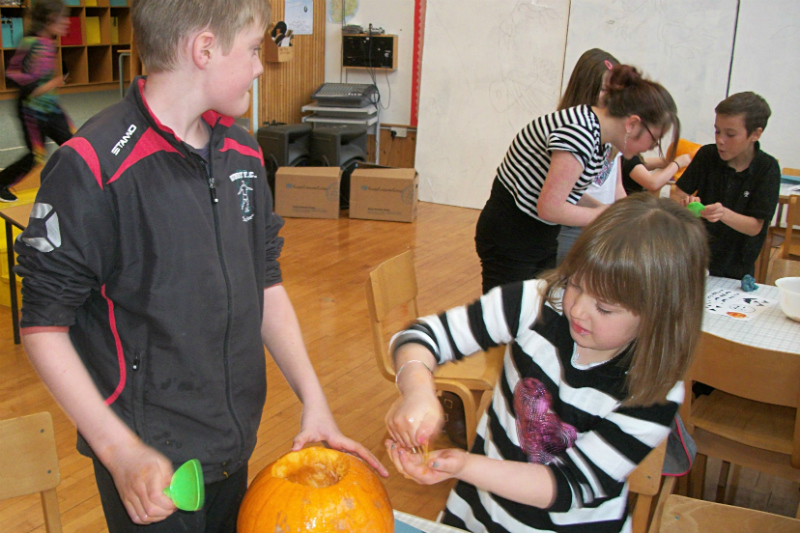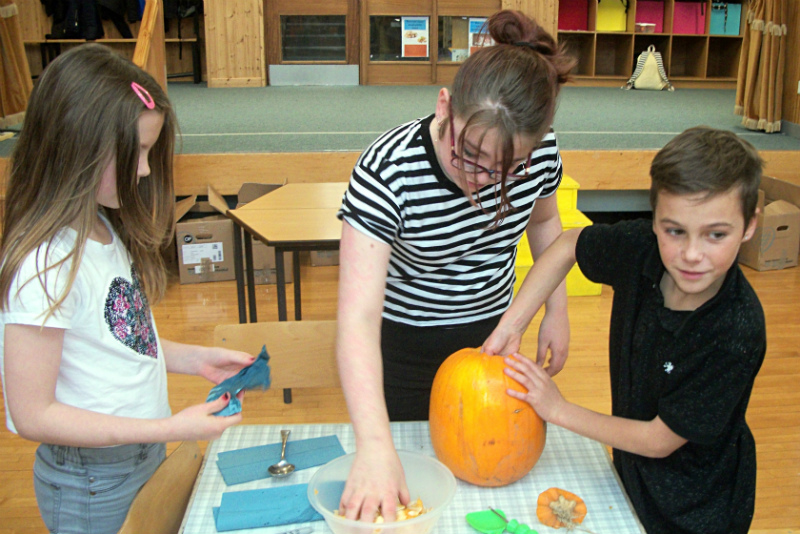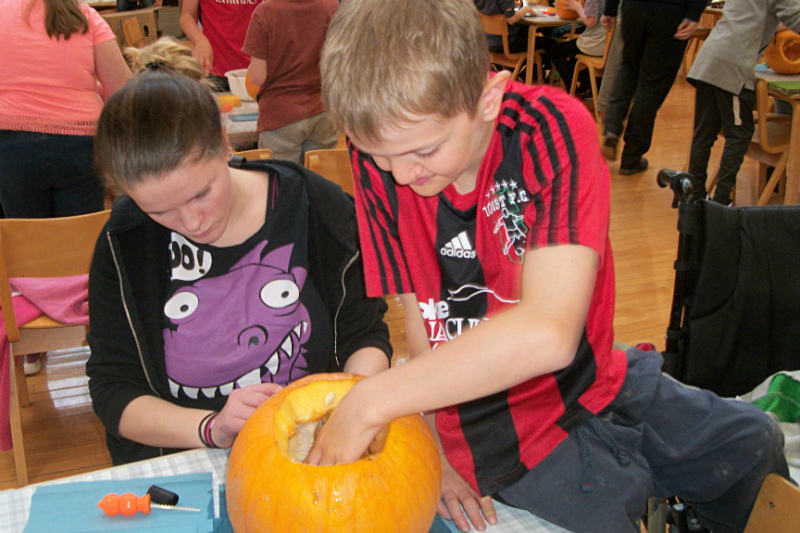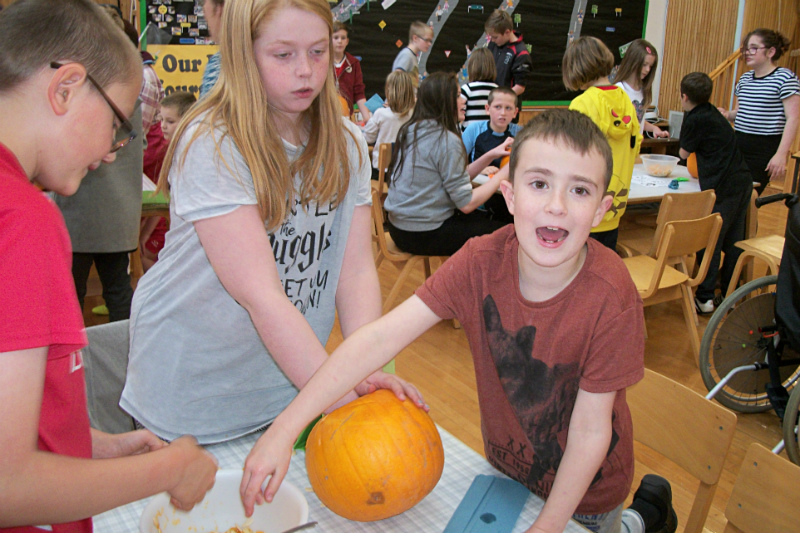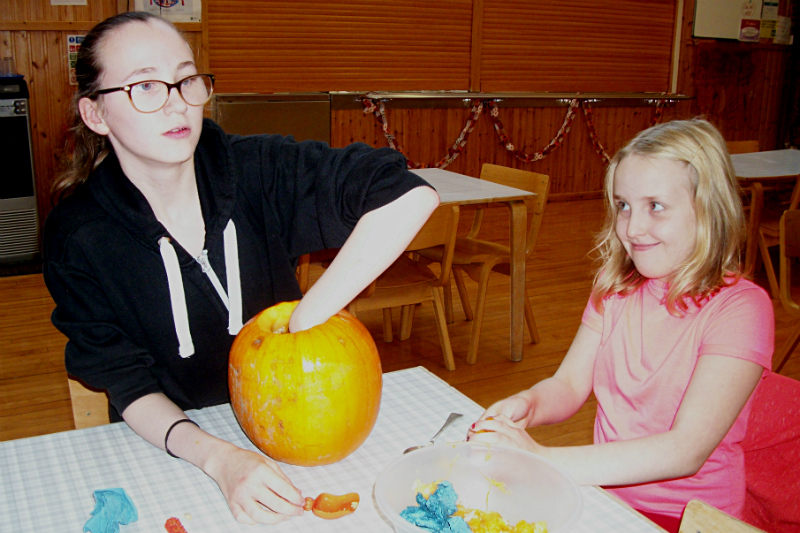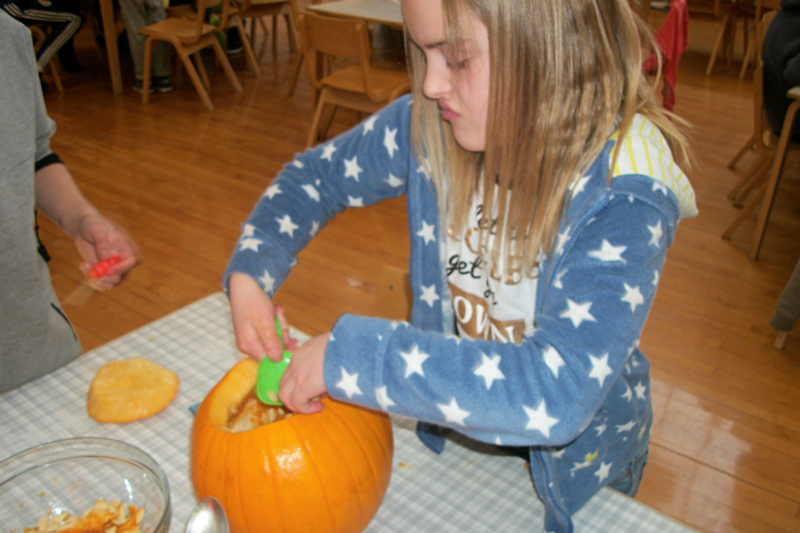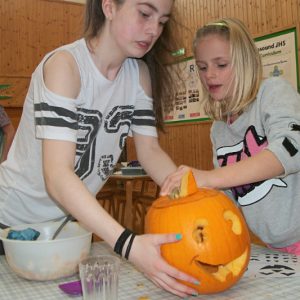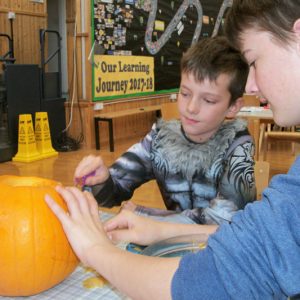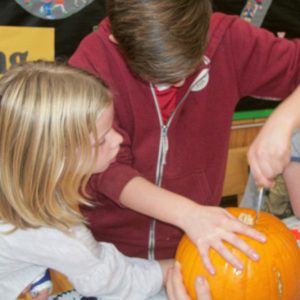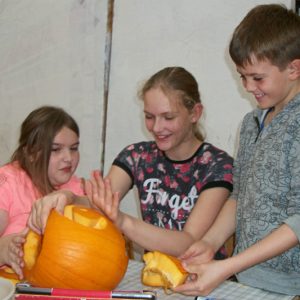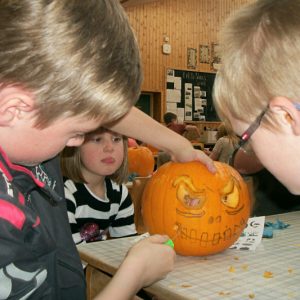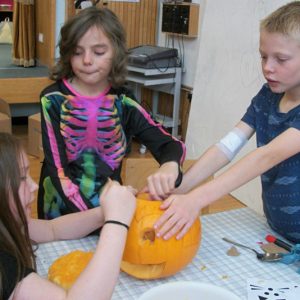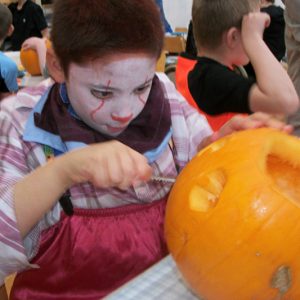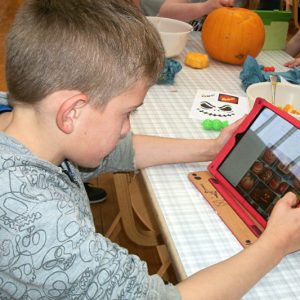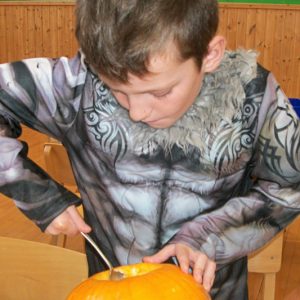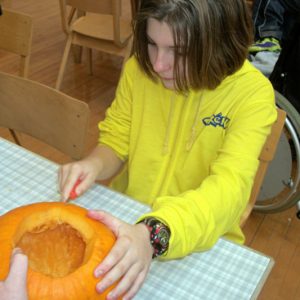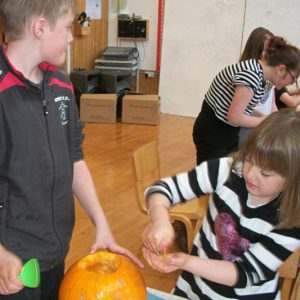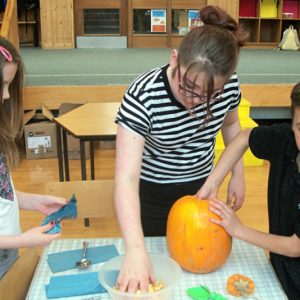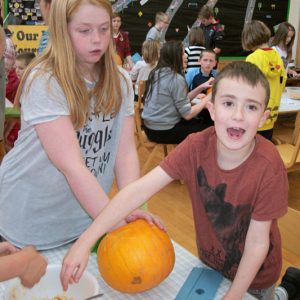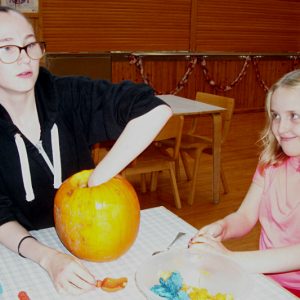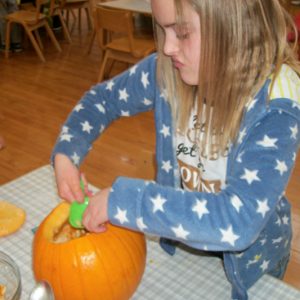 Worm Survey – 6 October 2017
This afternoon we did a scientific survey for the What's Under Your Feet? project. We dug out 30 cm square turfs and counted how many worms were in them. The shortest was 1.5 cm and the longest was 9 cm. We also made a note of other invertebrates that we found. Schools all over the UK are doing the same thing.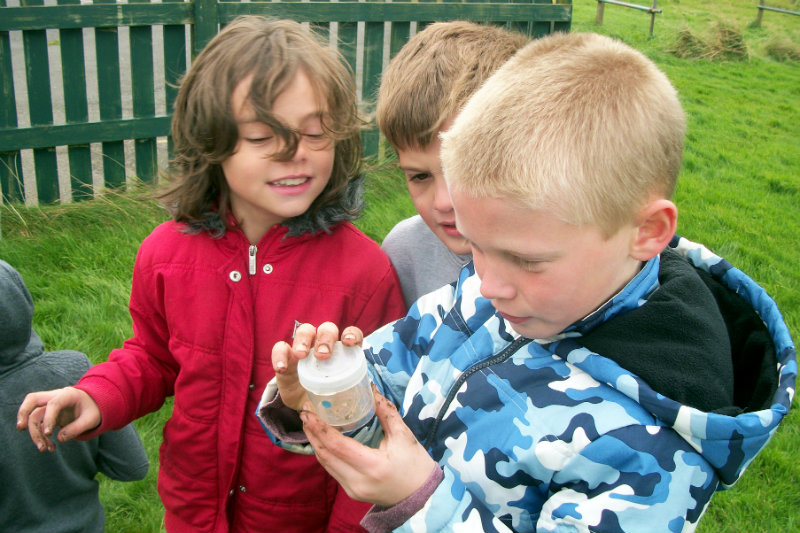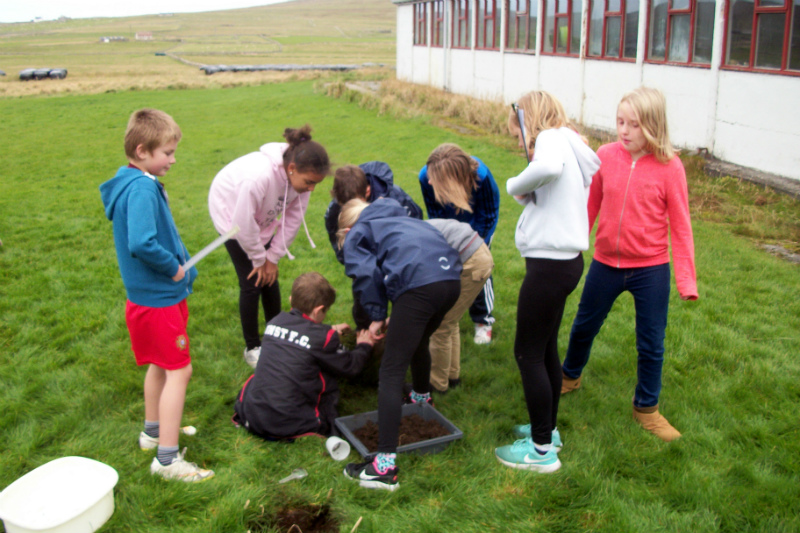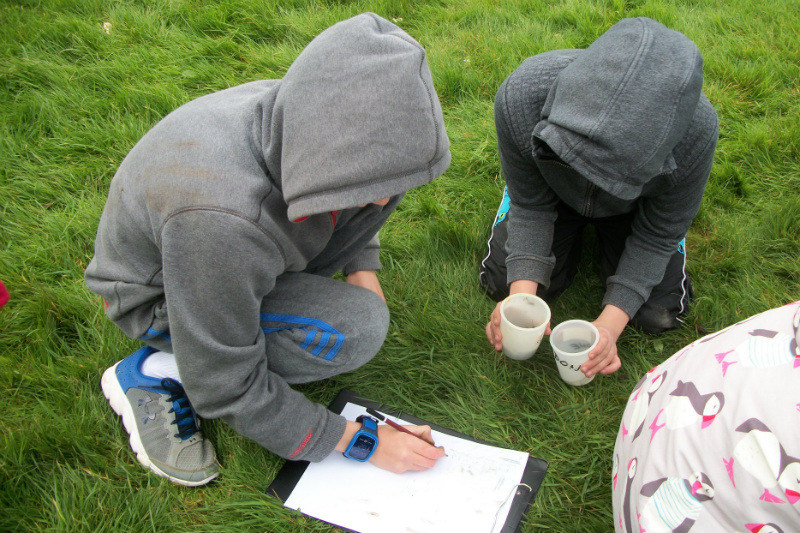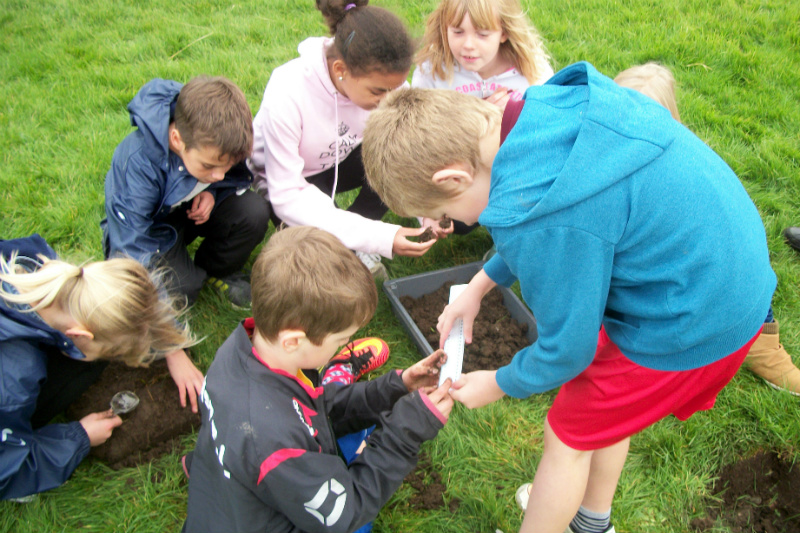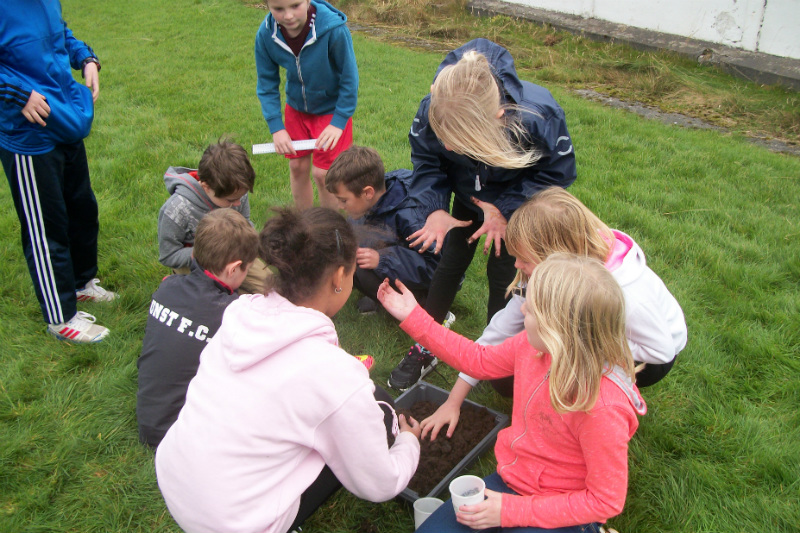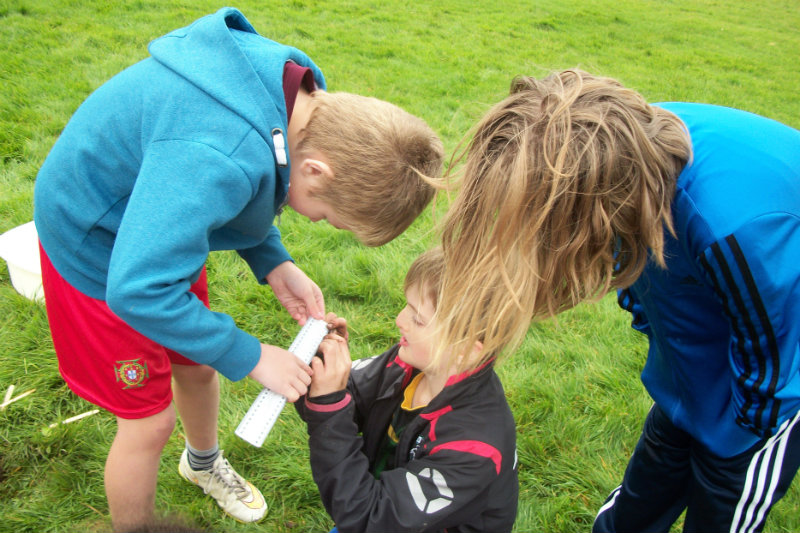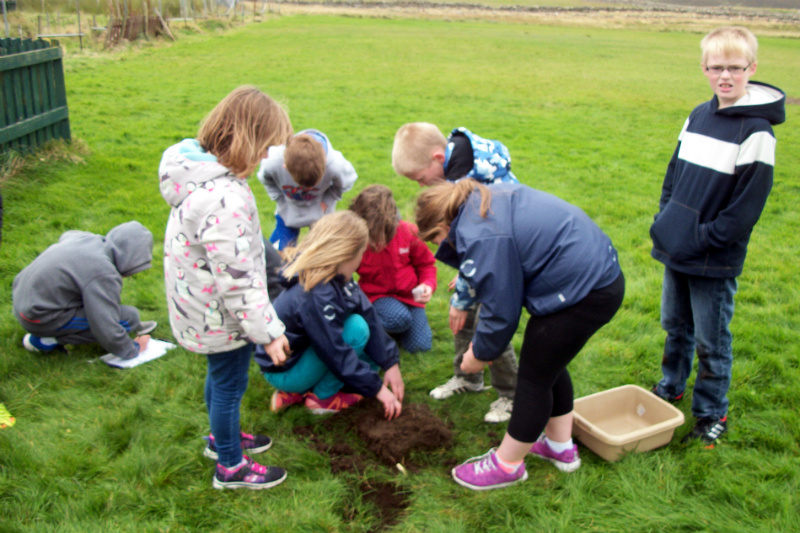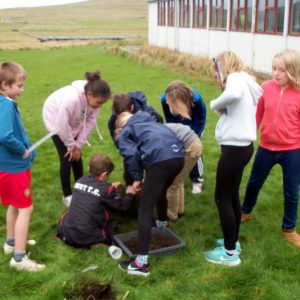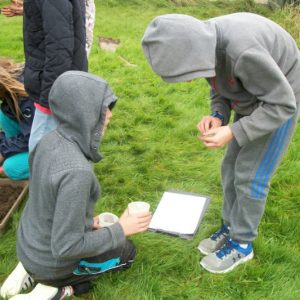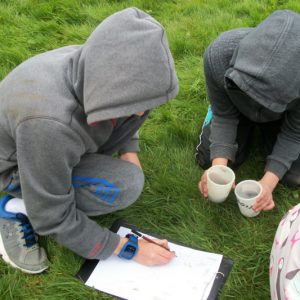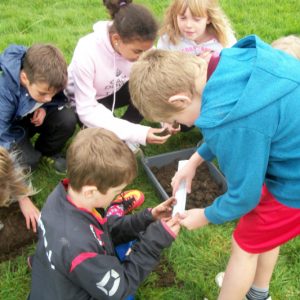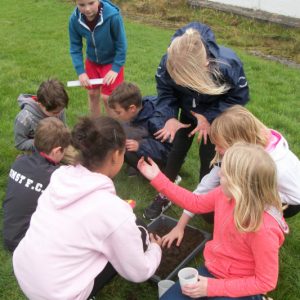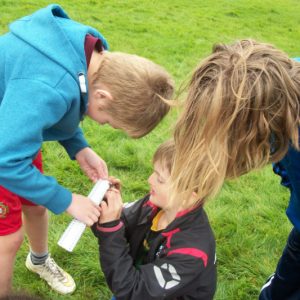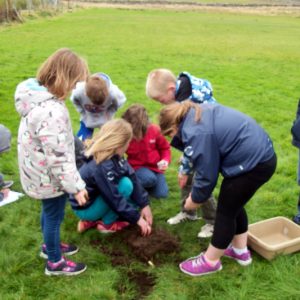 Primary Assembly – 6 October 2017
It was our turn to lead assembly today, so we told Lower Primary about the work we have been doing on bridges. P7 gave a presentation on the Queensferry Crossing and the other bridges across the Firth of Forth, with a quiz at the end to check if people had been paying attention. Then everyone had a chance to find out about the K'nex bridges we had made. Finally we demonstrated a way to test the strength of bridges and how to build a da Vinci bridge.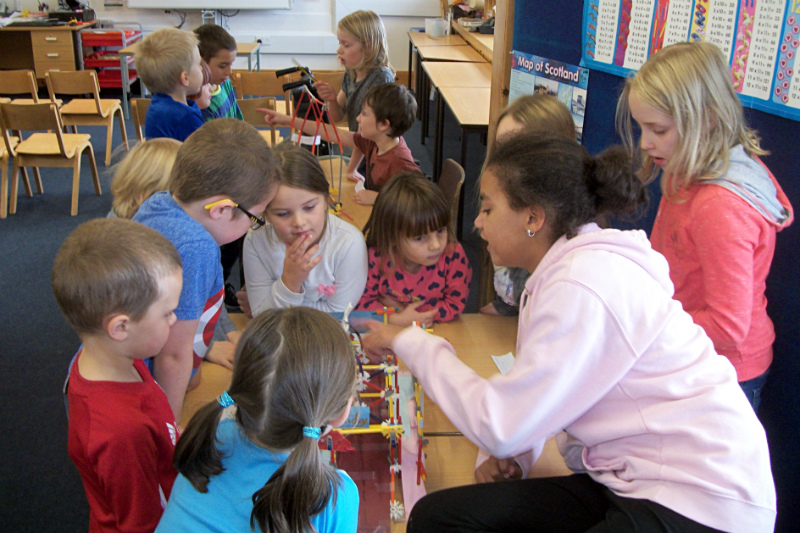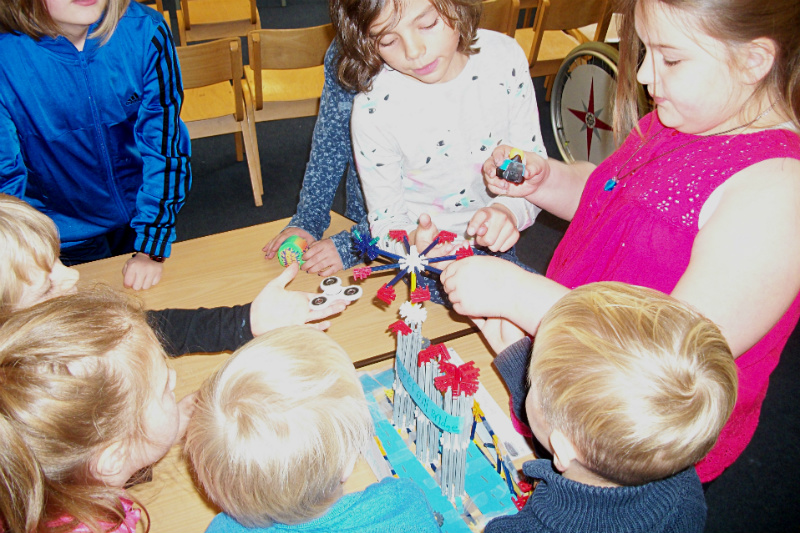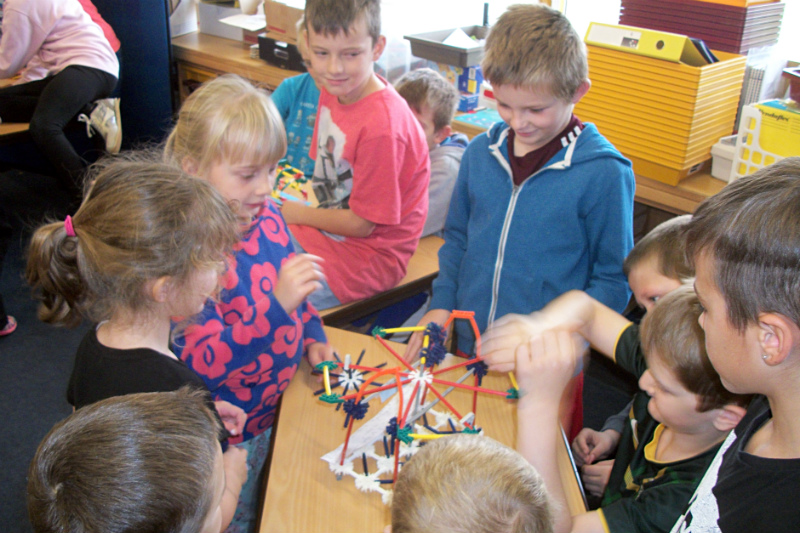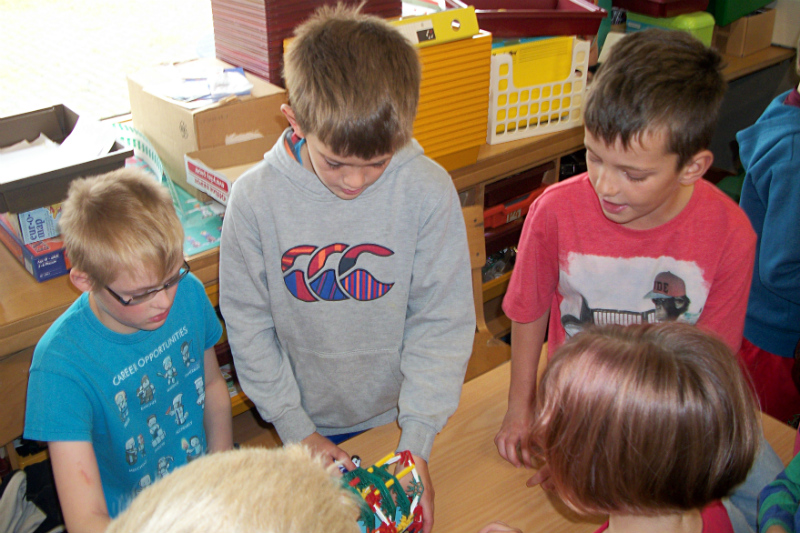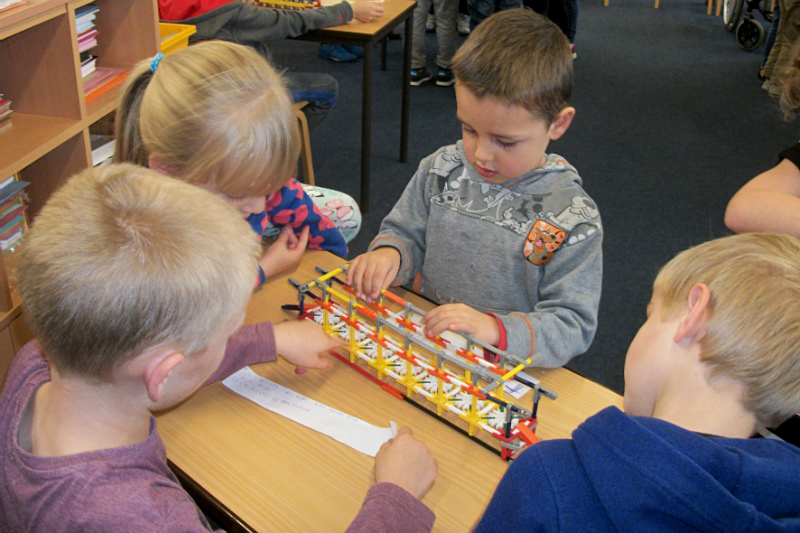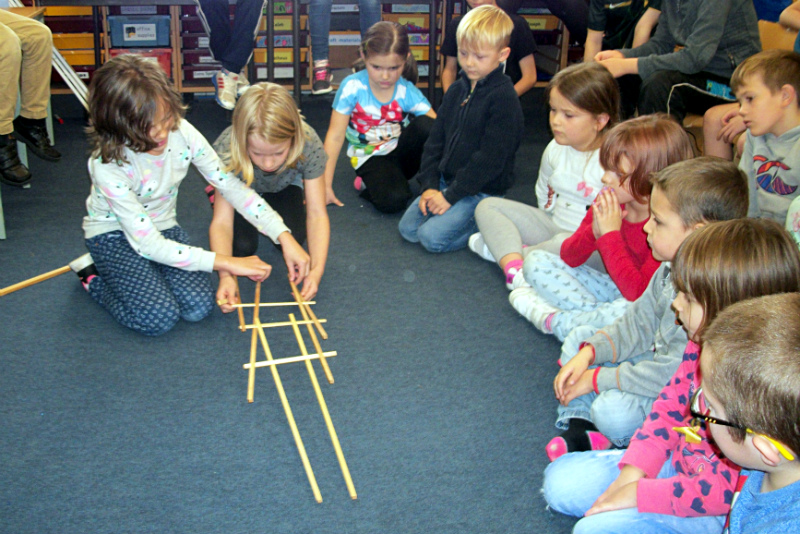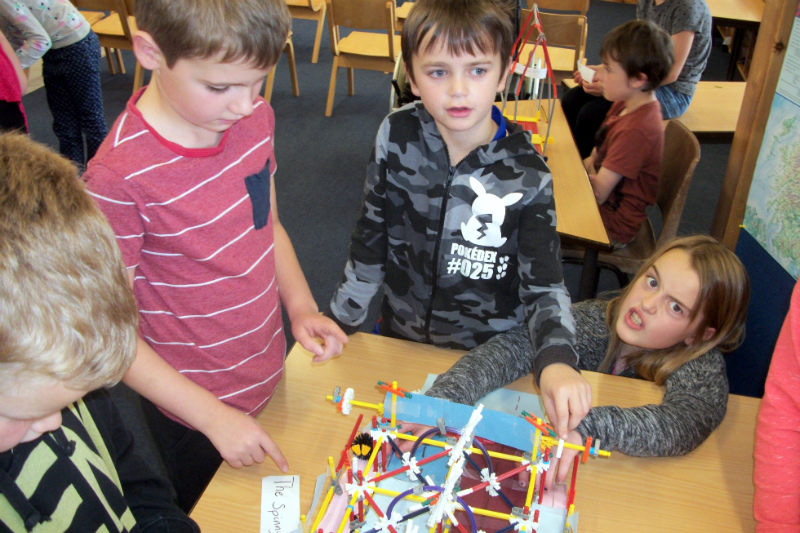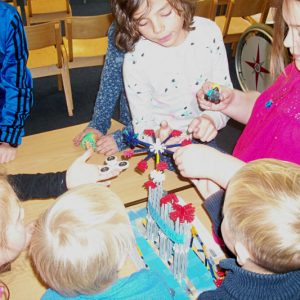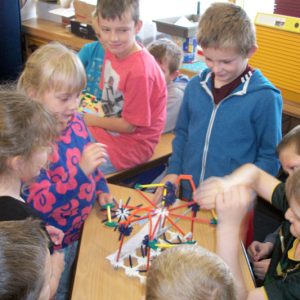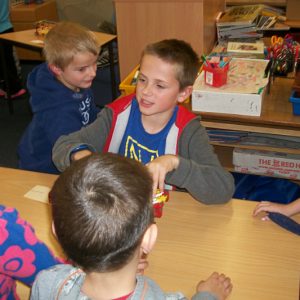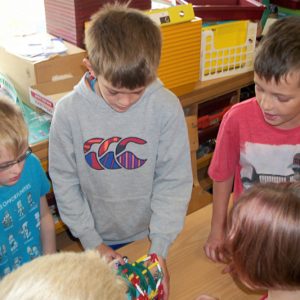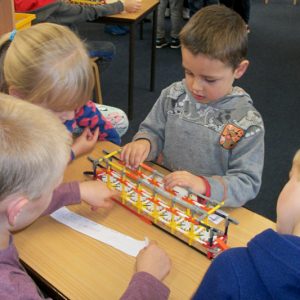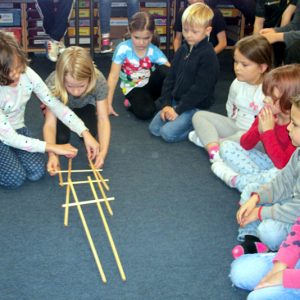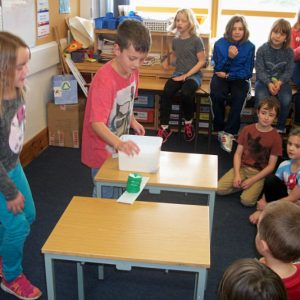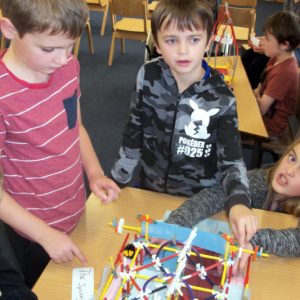 Sports Activity Day – 28 September 2017
Our class went on a trip to the 60:40 sports facility at Clickimin to join in a day of activities with students from other 1- and 2-teacher schools in Shetland. Everyone got to try four sports from the six available. We also had time for a game of football at the end while we waited for the bus.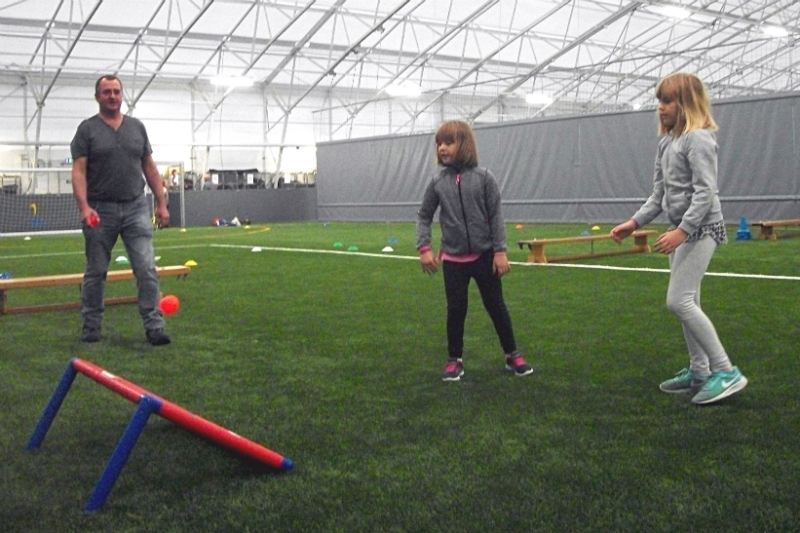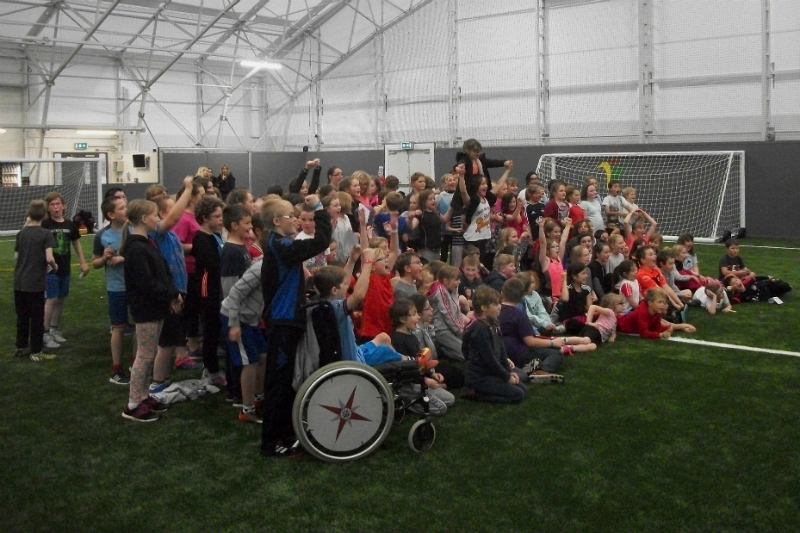 Leonardo da Vinci Bridges – 26 September 2017
Today we built bridges like those designed by Leonardo da Vinci in the 15th Century. They are self-supporting, with no glue or nails or string to hold them together. We built a bridge from Unst to Fetlar and one from Fetlar to Skerries. The Bressay bridge was easily built and we almost managed to reach Foula from West Mainland but it was a bit too windy. Perhaps we'll try again on a calmer day.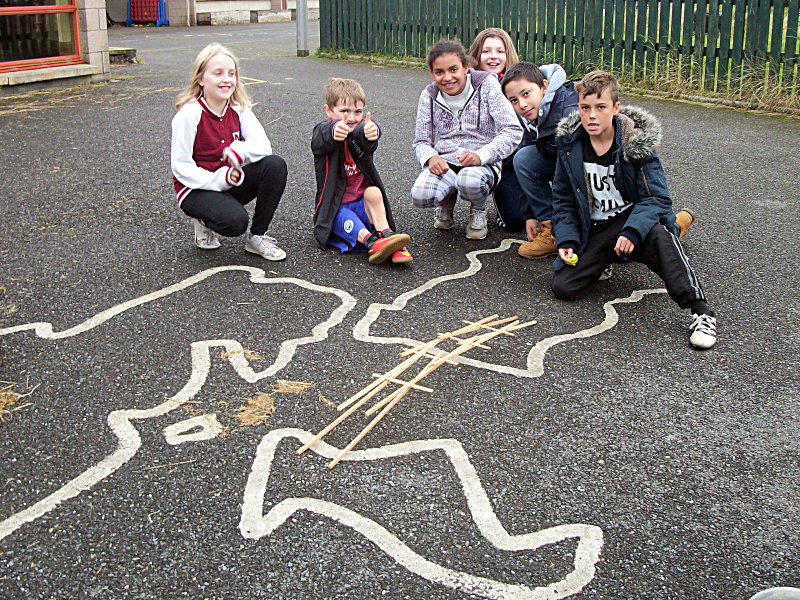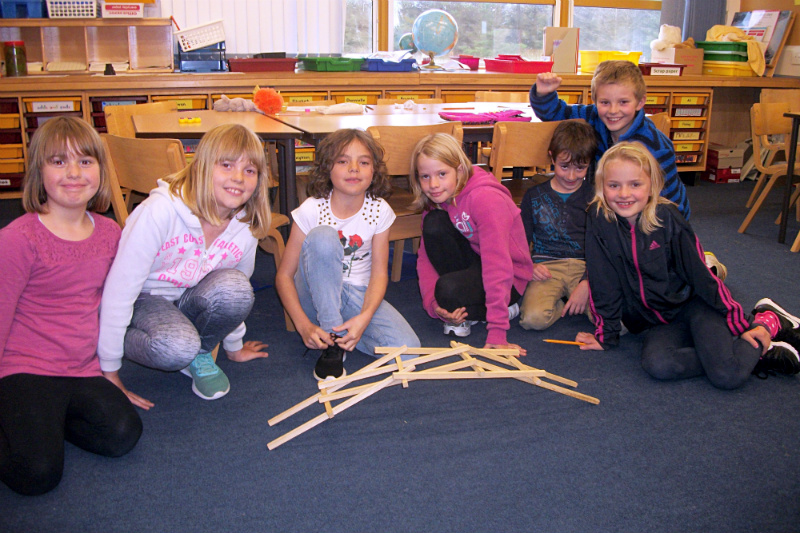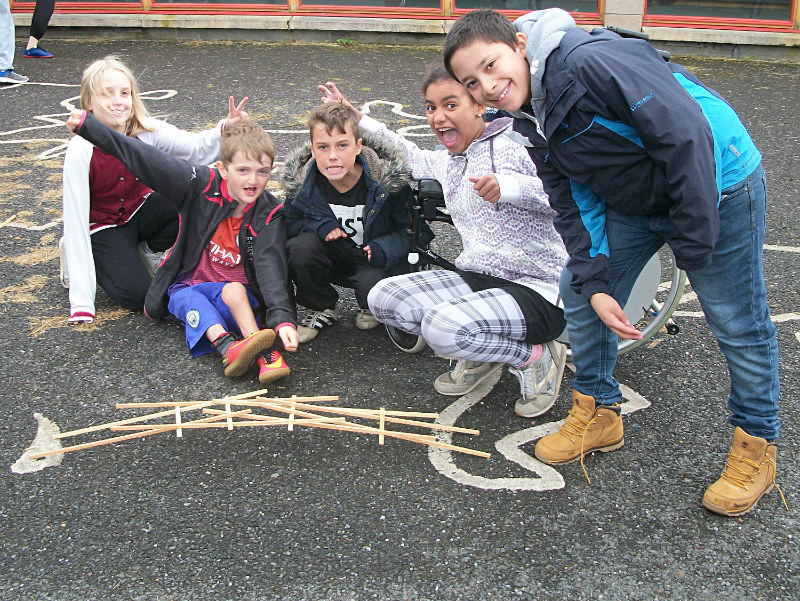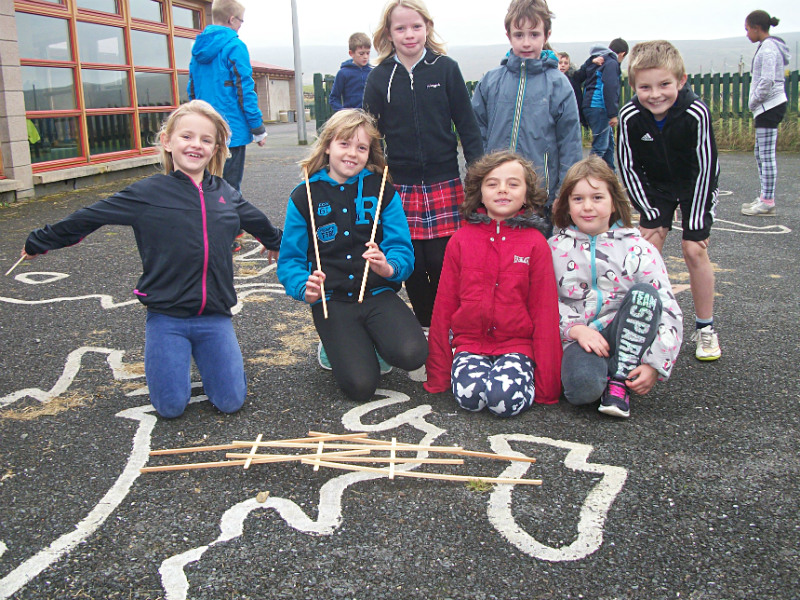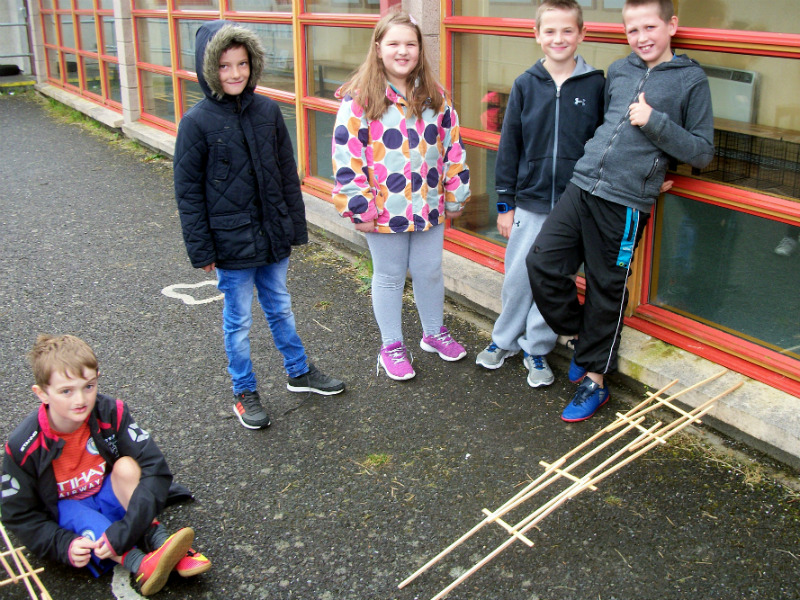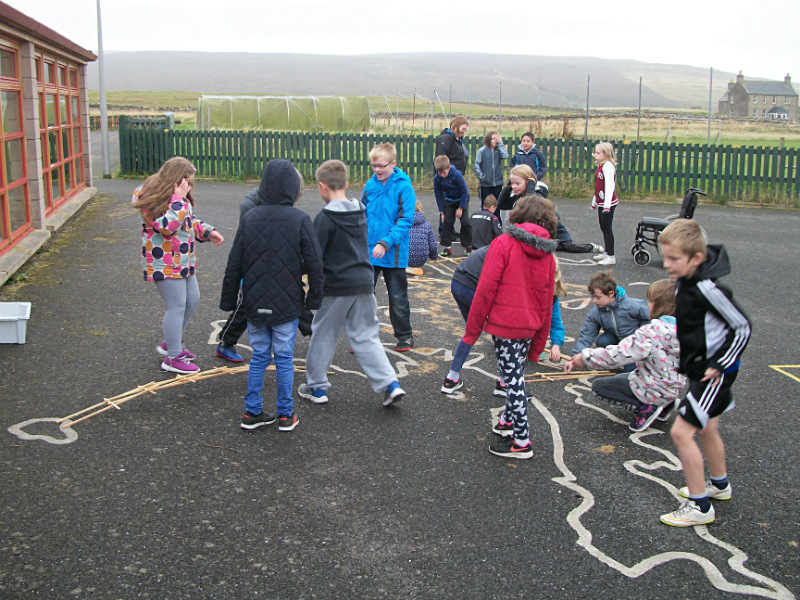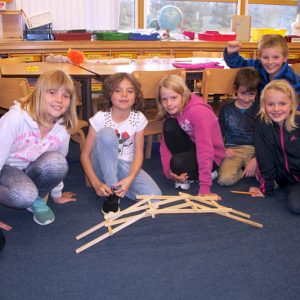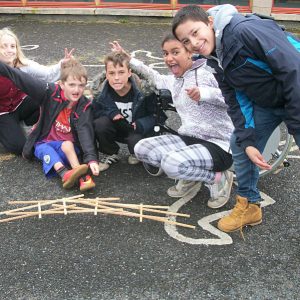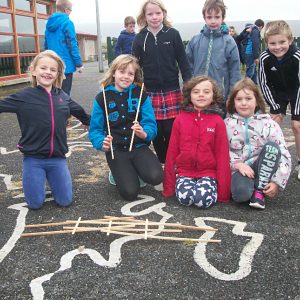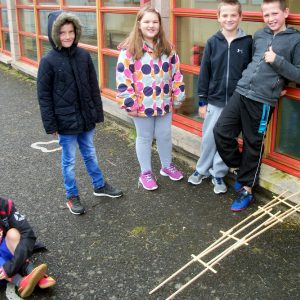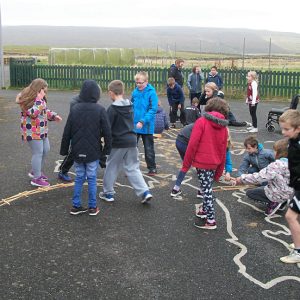 Testing Bridges – 19 September 2017
We have been making bridges using thin card and art straws. Today we tested the strength of our models. Some were strong enough to support a 900g load on a 25cm span.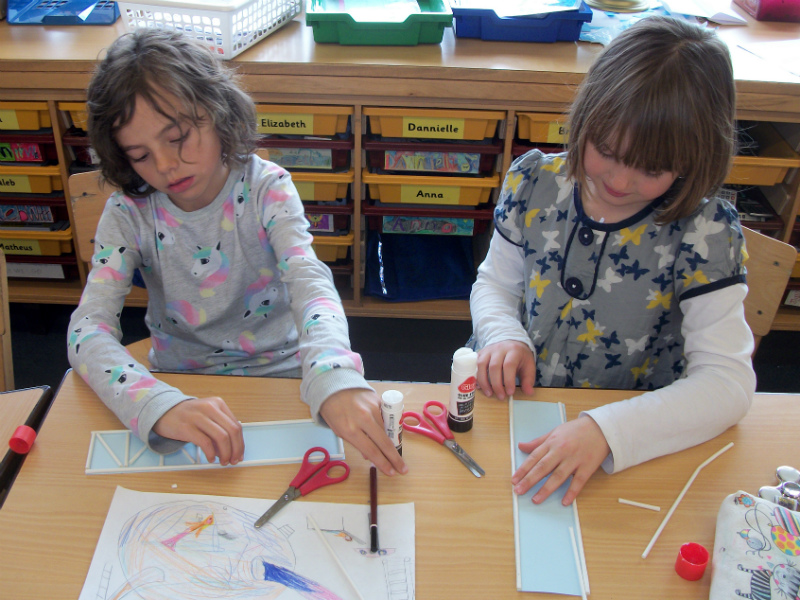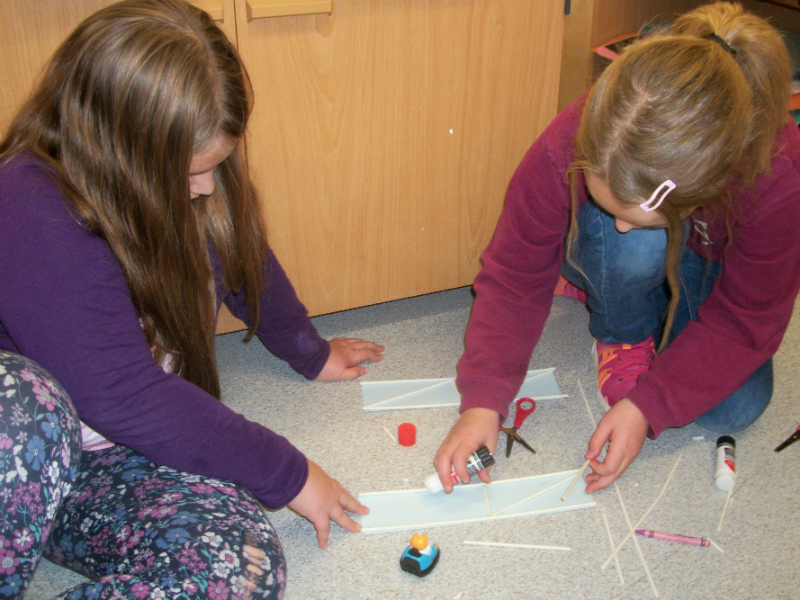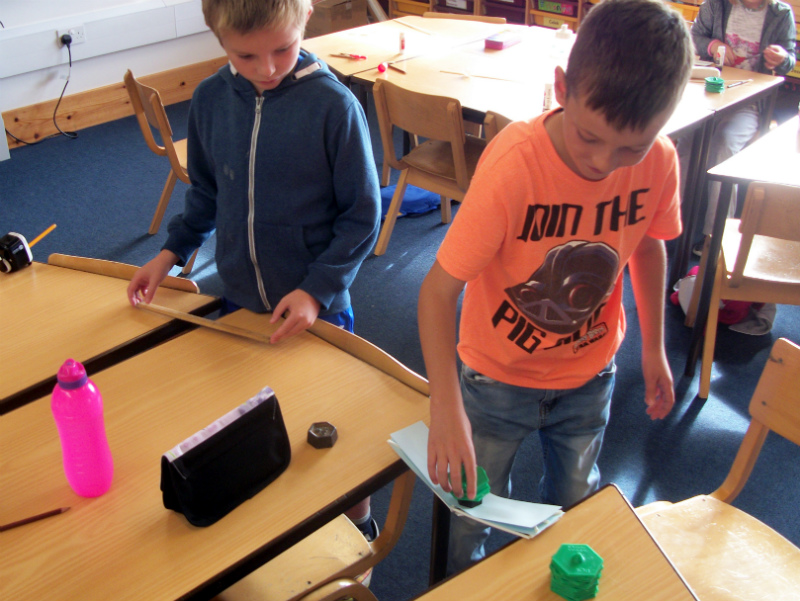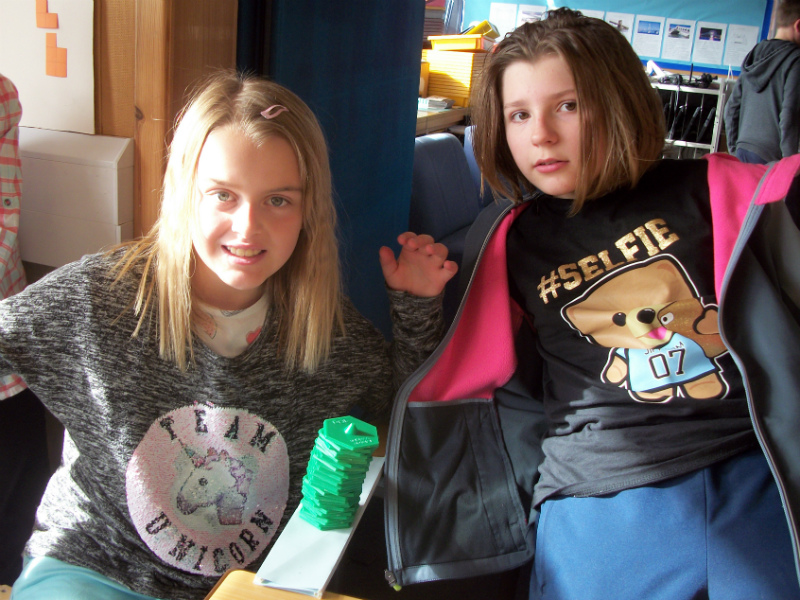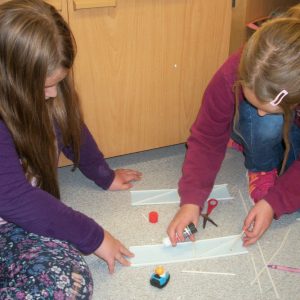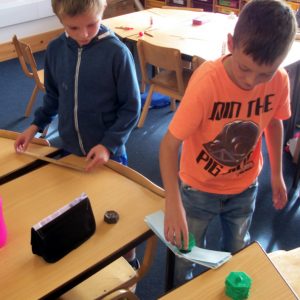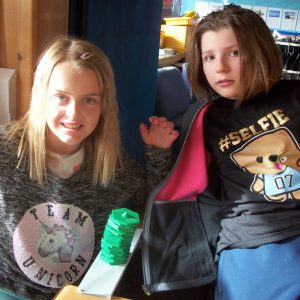 Bioblitz – 12 September 2017
Secondary students spent today surveying the various habitats in our school grounds. At the end of the day they came to show us some of the creatures they had found. These included moths, beetles, spiders, centipedes and worms.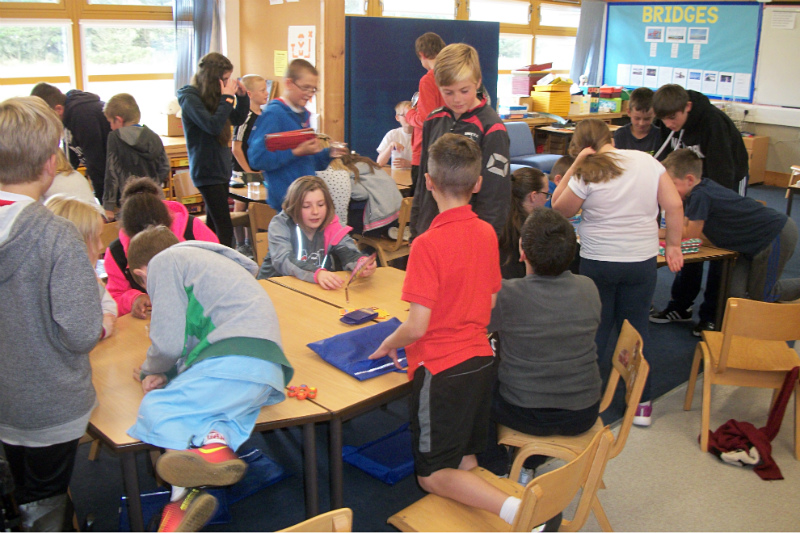 Building Bridges – 5 September 2017
Our class topic this term is Bridges. We have been finding out about different types of bridges throughout the world and yesterday we watched the broadcast of the opening of the Queensferry Crossing. Today we did more work on the bridges we have been making from construction material. Some of our designs show great imagination.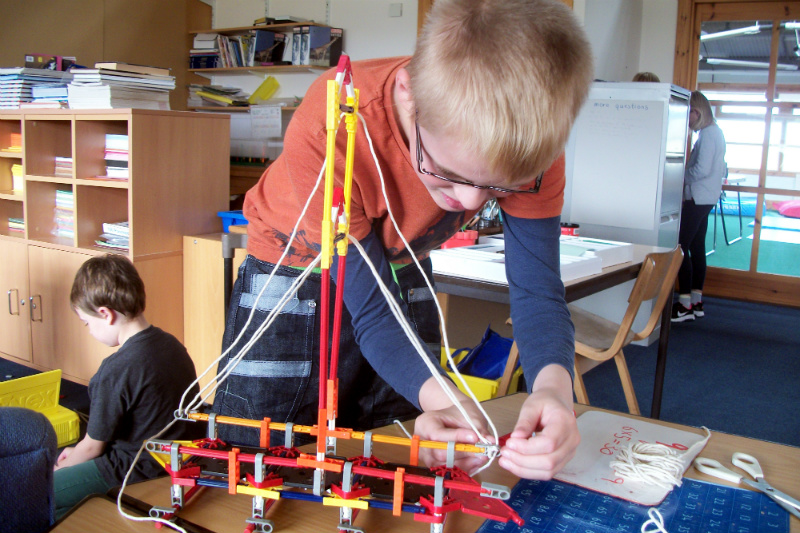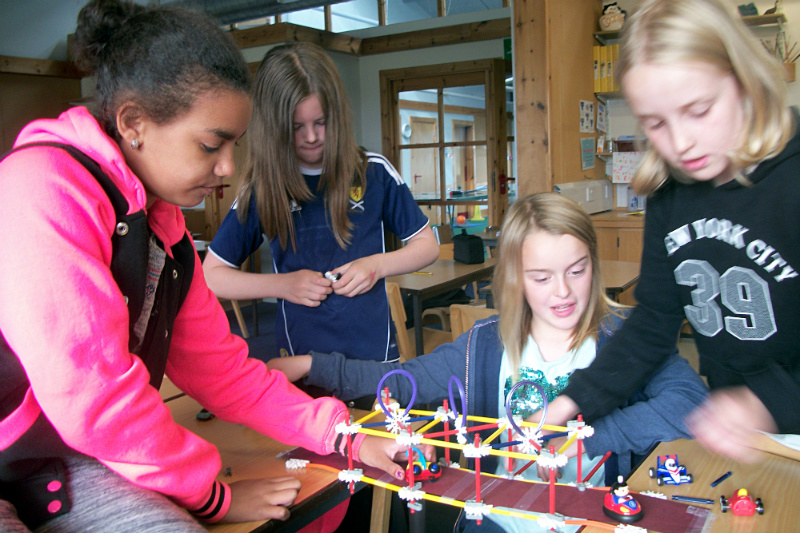 Unst Show – 26 August 2017 
A lot of us put entries into the Unst Show, helping to make this a great community event. Some of us won prizes for our craft, baking and livestock entries.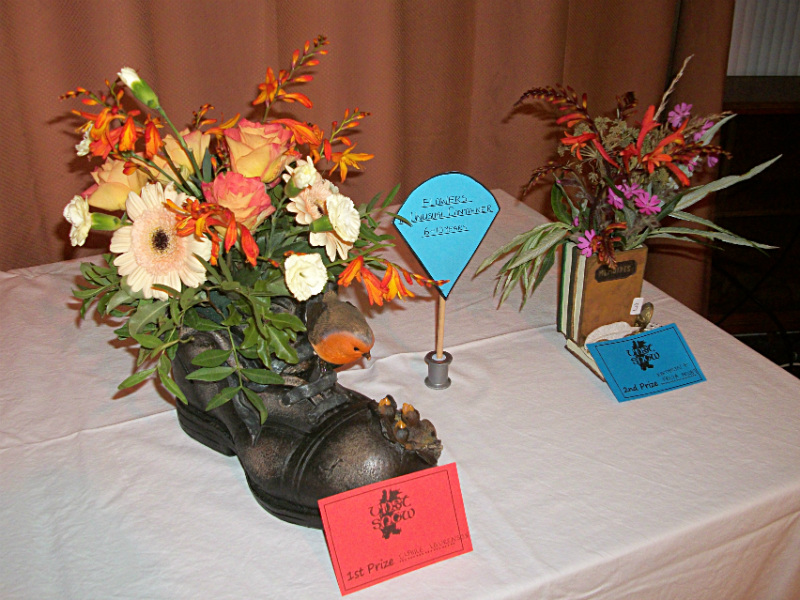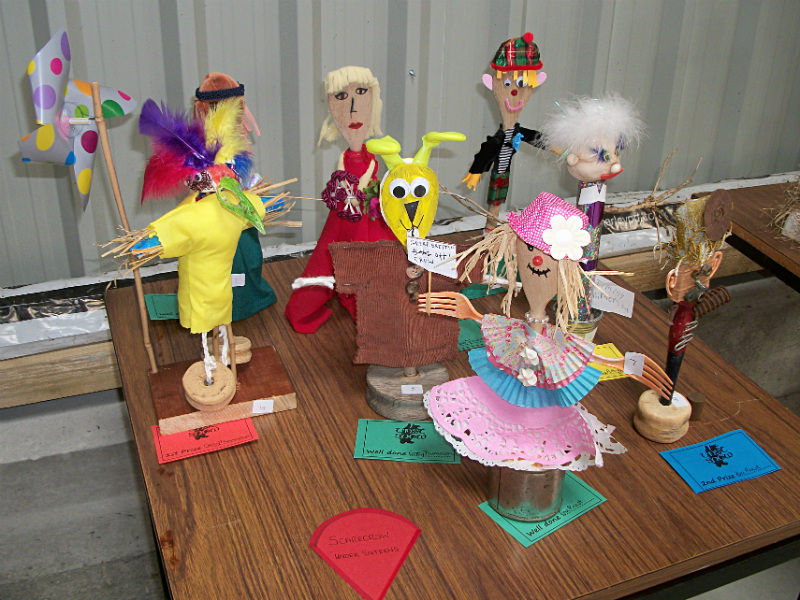 Daily Mile – 23 August 2017
We are keeping on with the Daily Mile this session. Fifteen minutes of running or brisk walking keeps us fit and helps us to stay alert when we go back to the classroom.