If you have questions, concerns or comments, please feel free to get in touch by emailing info@unst.org and we'll get back to you as soon as we can.
Credits: When getting in touch bear in mind we are all volunteers who live on Unst, and who want others to know what Unst has to offer. The website has been designed (and given a fresh lick of paint every now and again) by Paul Thomson and Unst Partnership Ltd. The images on the site have been kindly donated by various people and organisations.
UNST PARTNERSHIP LTD
Unst Partnership Ltd is the local development company based on Unst. Unst Partnership employs two Tourism Officers. Please find contact details below:
Unst Partnership Ltd – Unst/North Isles Tourism: Selina-May Miller or Kellie Naulls on visitunst@outlook.com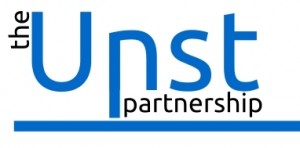 Unst Partnership Website address:   http://www.unstpartnership.com/
UNST ORGANISATiONS
Welcome to the Unst Organisations & Local Groups web portal. This list contains links to various Unst groups, organisations and businesses that exist. If the link is not available, it is due to the fact that a website does not yet exist for this group/business. Use the links below to jump to the organisation/group/business you wish to go to.
Groups/Organisations
Unst Festival Committee (UnstFest)
Unst Boat Haven and Heritage Centre
Sports Clubs
Northern Neesicks (Swimming Club)
Unst Badminton Club
Unst Squash Club
Local Businesses
Viking Unst | Shetland Amenity Trust
P&T Coaches/Final Checkout (Facebook)
Sandisons, North Side
Unst Shellfish Ltd
H.Henderson (shop)
Andrew Hughson – painter
Hall Associations
North Unst Public Hall – S. Calladine  (01957 711870) (Facebook)
Baltasound Public Hall – S. Hesketh (01957 711392)
Uyeasound Public Hall – J. Priest (01957 755317) (Facebook)