All the information below, plus extra, is available in Move To Unst: The Essential Guide.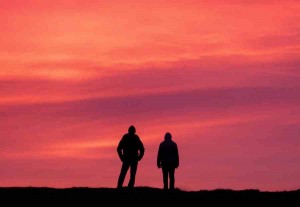 EMPLOYMENT
One of the main employers in Unst is the Shetland Islands Council through position in education, social care, infrastructure and on the inter island ferries. The aquaculture industry is also another large employer through salmon and mussel farms. Positions in the leisure, hospitality, tourism industry and other indsutries may also offer opportunity. Vacancies for Unst can be found on the following:
SET TING UP A BUSINESS
Unst is also the home to several local businesses and imaginative enterprises. The Pure Energy Centre are a pioneering renewable energy company, Unst Inshore Services provide machinery and manufacture a range of products for the aquaculture industry, URGE grow and sell a variety of organic fruit and vegetables, the Valhalla Brewery produce world class ales including Simmer Dim and White Wife whilst across the road Shetland Reel Gin Distillary produce award winning gin.
There are also several other companies who produce goods ranging from fused glassware to organic soap to salt tablets. Check out the Shetland Craft Trail website for a leaflet and details of crafty participants on Unst.
Perhaps Unst would be the ideal base for your business idea…
Please contact unst_partnership@btconnect.com if you would like to discuss anything in relation to setting up.