Due to the distance between amenities and places, having a mode of transport is highly advisable. It's a small island, but walking from Uyeasound at the south of the island, to Baltasound in the central belt of the island will take you approximately 2.5 hours.
P&T COACHES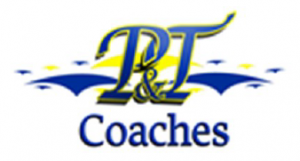 BUS SERVICE | TAXI SERVICE | CAR HIRE | CYCLE HIRE | BUS HIRE | GARAGE SERVICES
To find out more information, please call 01957711666 or email burnsptcoaches@aol.com.
MCLEOD TAXIS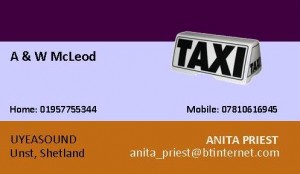 McLeod Taxi's offer a taxi service to take you around the island. Please contact Anita Priest on 01957755344 or 07810616945. Email: anita_priest@btinternet.com.
UNST CYCLE HIRE 
Unst Cycle Hire can be found located in the same building as The North Base Visitor Center in Haroldswick. A car may not be the best method for you, so picking up a bike will allow you the extra freedom to explore as much of the island as possible. Cyclists often dawn the roads in the summer months! Please remember, there are no cycle paths on Unst. More information can be found on the Unst Cycle Hire website – click here.