Uyeasound Up Helly Aa 2016
|
Uyeasound Up Helly Aa is one of Unst's yearly fire festivals and a great opportunity for the whole community to show their support for Up Helly Aa and for Baltasound JHS.
As is tradition, the school was packed to the rafters with students, former students, parents, grandparents, aunts and uncles. The Uyeasound Jarl Squad entered the school grounds, in full voice, and were considerably proud of their galley, Colvadale, and the intricately carved galley's head.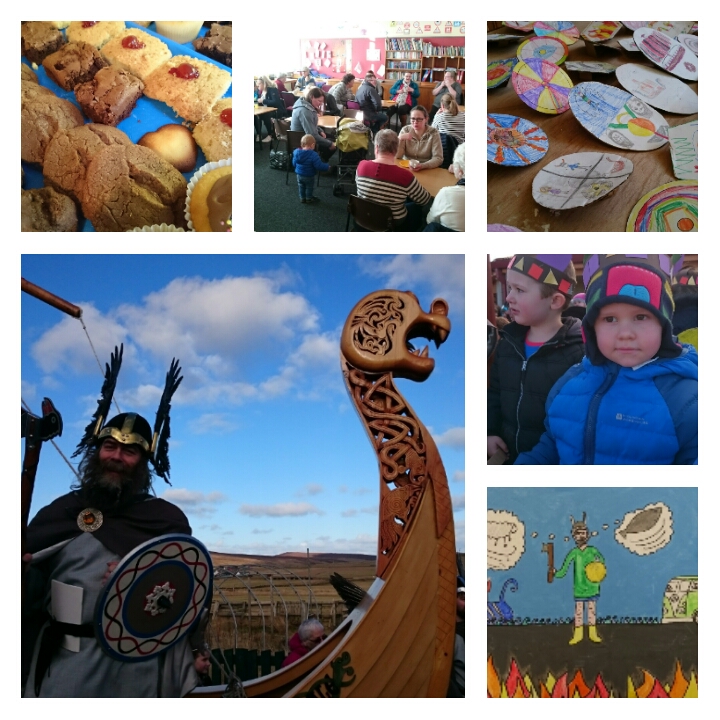 Jarl Gunnlaug The Wirm Tongue (Christopher Ritch) and his band of ferocious Vikings entertained the visitors and students with song and poetry, in what was a splendid day for Up Helly Aa.
The student organised Coffee Shop, which fed and watered visitors from early on Friday morning, was a tremendous success and raised a might £340 for school funds.
3 cheers for Up Helly Aa!