Shetland Youth Volunteering Awards
|
Baltasound JHS recently attended the Shetland Youth Volunteering Awards having been nominated in the Organisation category. This was to recognise the hard work that staff at BJHS do in order to promote, record and acknowledge the voluntary work of our students.
The school core values include volunteering and the community, so we were very proud to have been nominated. The Wider Achievement of our students is of great importance to us and it was fantastic to see Sula Brookes (one of our former students) nominated also.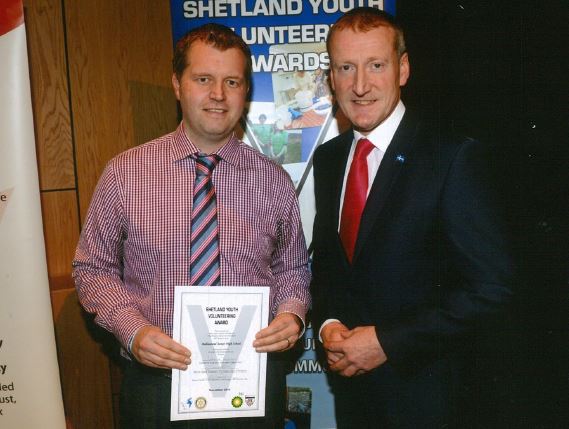 Unfortunately, neither BJHS or Sula were winners on the night although we were both happy to have been recognised by Voluntary Action Shetland, who ran the awards. We also got to meet Tavish Scott MSP and receive our certificates. Thanks to all in BJHS who help us drive this forward, especially Mrs Emily Tulloch.