Winners @ The Shetland Environmental Awards!
|
We are especially proud to announce that we were represented, and won, at the Shetland Environmental Awards yesterday. A fantastic achievement for our Secondary students – the award was for our John Muir students (S1/S2/S3) and their Peat Restoration project.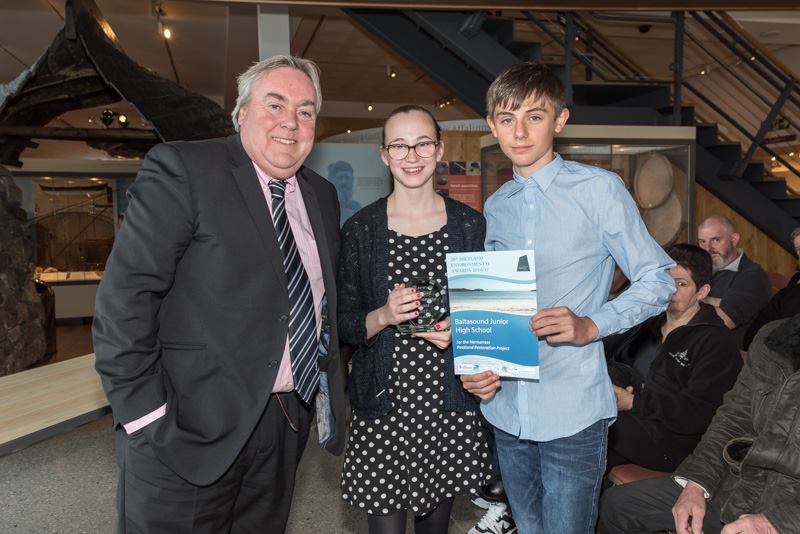 This is welcome recognition within Shetland that we are a school who not only discover and explore our amazing landscape, but also help conserve it for others. Well done to all the students who worked so hard and Mrs Emily Tulloch for leading the team, out and about whatever the weather.
The Shetland News article is available to read here.